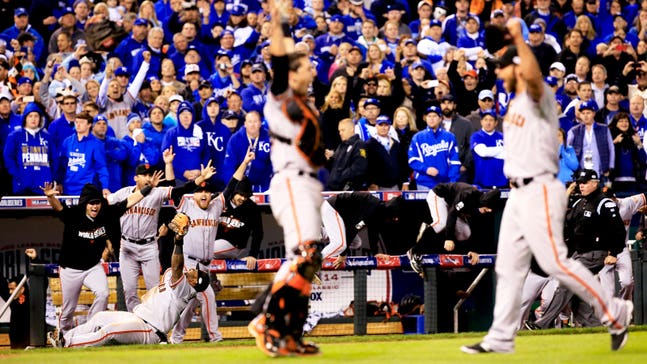 Giants pass on the World Series torch to the Royals with pizza
Published
Nov. 3, 2015 1:08 a.m. EST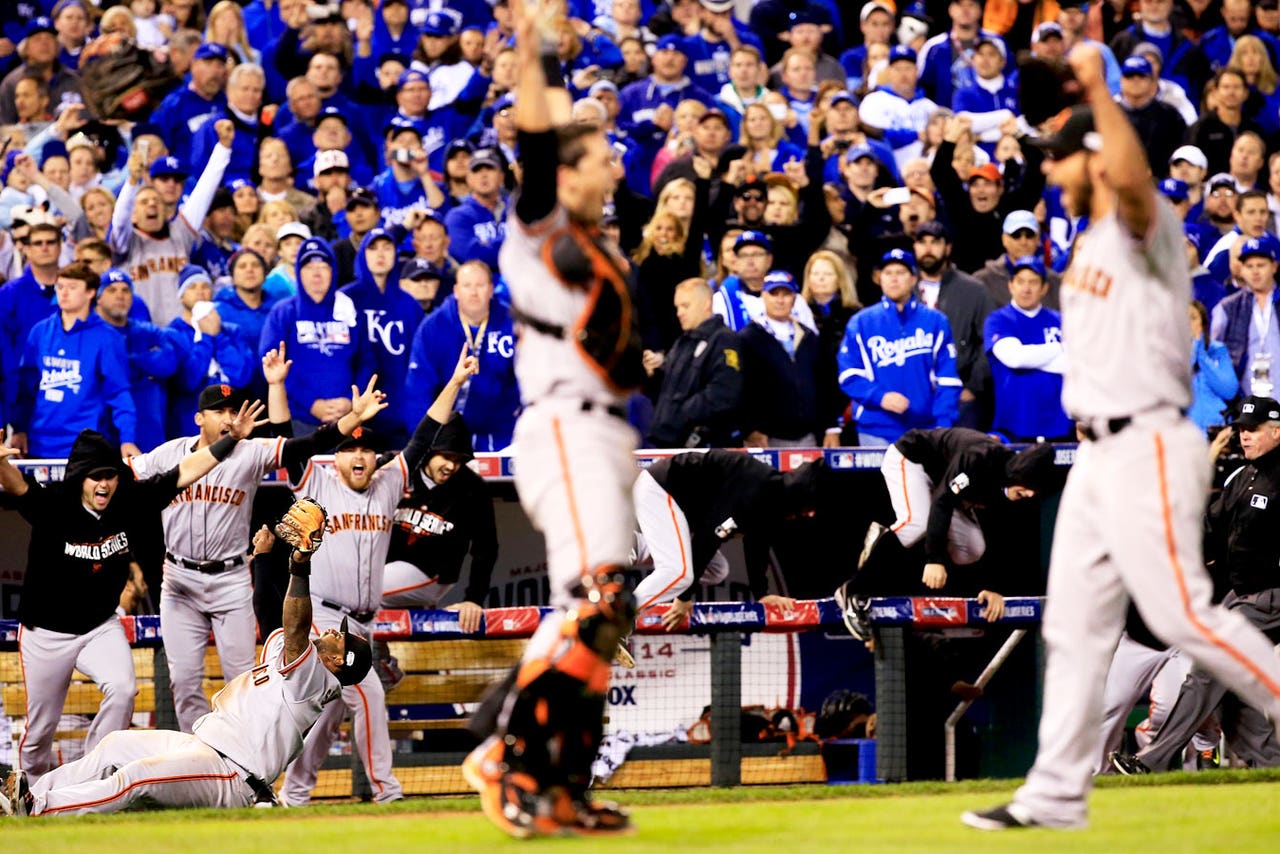 The San Francisco Giants may have missed out on their chance to defend their World Series title, but now that the Commissioner's Trophy has found a new home, they made sure to congratulate its latest owner.
As the Royals woke up champions on Monday after defeating the New York Mets in Game 5 on Sunday, they were greeted later in the day by 25 boxes of pizza from local pizzeria Minsky's for the team and staff.
"It was a pretty exciting moment – especially when the Giants wanted to include this note: 'Have fun planning the parade – and enjoy the ride!'" said Kenny Kantner, manager of the Minsky's location from which the Giants ordered the pizzas.
According to the San Jose Mercury News, the benevolent Giants are continuing a trend that was started by the Boston Red Sox last year, who sent the Giants pizza for winning last year's World Series after they won the 2013 Fall Classic.
Either way it's a rather classy – and tasty – gesture.
(h/t CBS Sports)
---
---