San Francisco Giants
San Francisco Giants
Giants-Nats game may feature tense atmosphere (May 30, 2017)
Published
May. 30, 2017 3:04 a.m. ET

SAN FRANCISCO -- All eyes will be on a pair of veteran pitchers Tuesday night when both the Washington Nationals and San Francisco Giants could have a motive for retaliation following a bench-clearing brawl on Monday.
Nationals left-hander Gio Gonzalez (3-1, 2.90 ERA) and Giants right-hander Jeff Samardzija (1-6, 4.50 ERA) will get the start one day after Washington slugger Bryce Harper and San Francisco reliever Hunter Strickland traded punches on the mound following an eighth-inning plunking.
Harper and Strickland were ejected.
The Nationals labeled the 95 mph fastball that hit Harper squarely at the top of his right leg a payback for the star having hit two home runs off Strickland in the 2014 National League Division Series.
The pitcher and hitter had not faced each other since Harper's second homer in Game 4 of a series the Giants won 3-1 en route to a World Series title.
Washington manager Dusty Baker went as far as to support Harper's decision to charge the mound given Monday's circumstances.
"What's a man supposed to do? He's not a punching bag," Baker said. "Baseball is a game where you can hold a grudge for a long time."
It is possible Baker won't have Harper's services on Tuesday night and possibly longer if Major League Baseball issues a suspension.
"If anybody gets suspended," Baker said, "the pitcher should get suspended. Our guy just responded to getting hit."
While not totally supporting their guy, the Giants had a different view of the incident. They saw Harper putting not only Strickland but all players in jeopardy by starting a fight.
"There were some big guys tumbling around out there," Giants catcher Buster Posey said. "It was a little dangerous."
Samardzija, a former football player at Notre Dame, was one of the first to arrive at the mound after both benches emptied. That's not surprising given his role as one of the Giants' enforcers. However, he and teammate Michael Morse wound up colliding heads in the scrum.
Earlier this season, Samardzija took it upon himself to hit Arizona Diamondbacks star Paul Goldschmidt with a pitch the day after Posey was hit in the head by Taijuan Walker pitch. The Giants retaliated later in the initial game, but Samardzija nonetheless added a shot of his own.
He ranks among the major league leaders in hit batsmen this season with four, and also in losses.
Samardzija will be looking to snap a three-game losing streak against the Nationals in which he has compiled a 7.00 ERA. For his career, he is 2-5 with a 3.83 ERA in 14 games, including seven starts, against Washington.
He has never allowed a home run to Harper, but he did get bombed for a pair of homers, including one by Washington leadoff man Trea Turner, when he took a 5-1 loss to the Nationals and Gonzalez last August.
Gonzalez, who has hit only one batter all season, will take a 4-4 career record and 2.94 ERA against the Giants to the mound. He will be making his 10th start against San Francisco.
Gonzalez split decisions against the Giants last season despite pitching well in both games. He allowed just two earned runs and eight hits in 13 innings.
---
---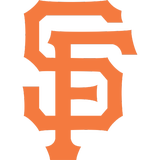 Get more from San Francisco Giants
Follow your favorites to get information about games, news and more
---