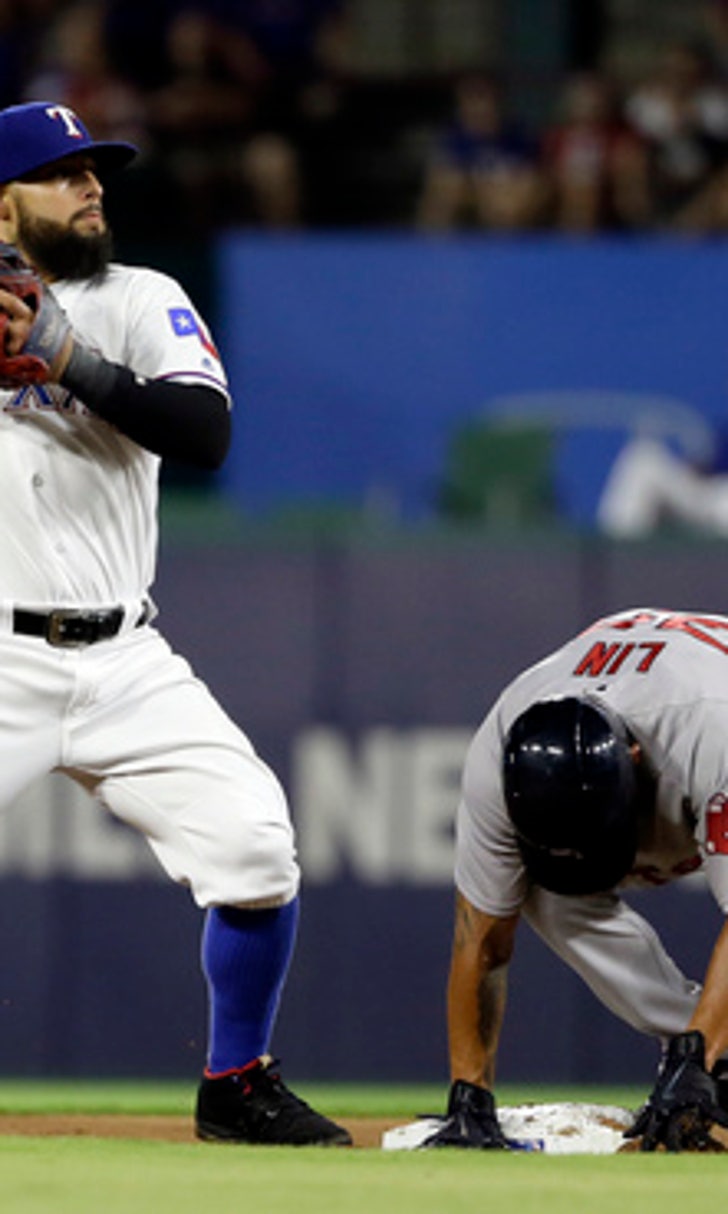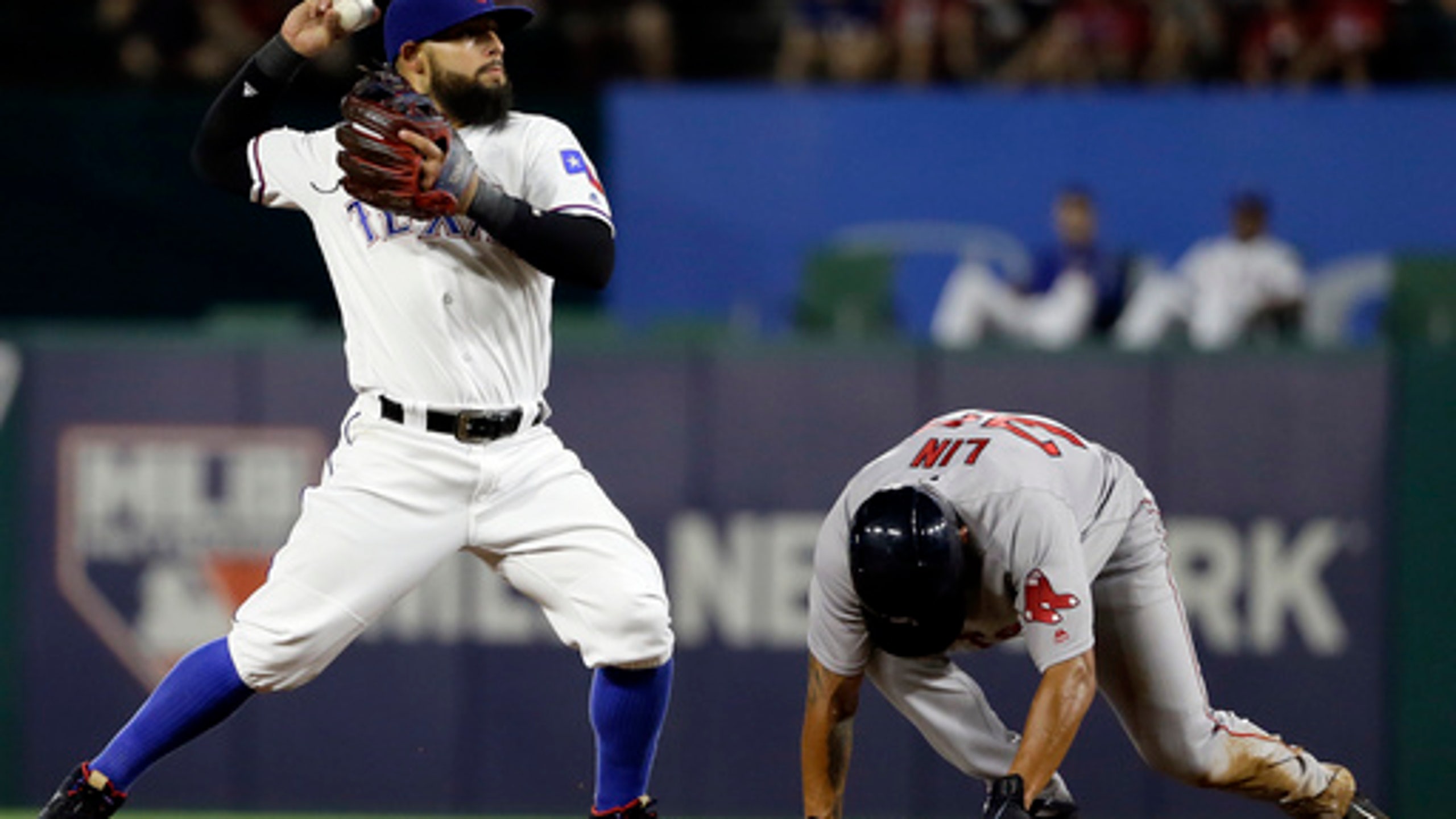 FANTASY PLAYS: The case for Wood as a top 10 starter
BY AP • July 7, 2017
We have a new ace pitcher for fantasy baseball on our hands, a youngster bouncing back from a tough start, a superstar struggling and World Series icon looking like he belongs in Triple-A. All deserve careful consideration heading into the All-Star break.
CHEERS
Alex Wood, P, Dodgers - It's time to start treating Wood as a top 10 starter. While Wood didn't start the year in the rotation, he's seen even more success as a starter than he did as a reliever. Wood has been exceptional since entering the rotation permanently on April 21 and even better since May 8. Wood leads all of baseball with a 0.96 ERA since that May 8 start, better than Corey Kluber (1.24) and Max Scherzer (1.57). Wood has allowed just six earned runs in those nine starts, which includes five starts without allowing any runs. He also has terrific marks in strikeout minus walk percentage (27.0), WHIP (0.80) and has allowed just one home run in those nine starts. Wood is a perfect example of buying high. Owners are likely concerned with his injury history and won't ask top 10 starter value for him. If you offered Zack Greinke for Wood, you would likely get Wood and a decent bat in return, and that is playing fantasy baseball the right way.
Rougned Odor, 2B, Rangers - While Odor is disappointing owners this season, it's not as bad as one might think. Odor has 16 homers, 45 runs scored, 38 RBIs and nine steals, but the main issue is that .216 average. Odor hit .271 last year, and while a .216 average certainly hurts, Odor is still on pace for 28 homers, 79 runs, 67 RBIs and 16 swipes. That's a decrease across the board, except for the stolen bases, and it's not completely terrible for a second baseman. The good news is that just like the Texas weather, Odor has heated up with a .333 AVG, four home runs, eight runs, seven runs batted in and two stolen bases over his last eight games. Odor isn't going to hit .333 the rest of the season, but he is too talented to keep hitting .216 as well. Even if he can manage just .250 the rest of the way, the boost in hits will help improve the home runs, runs and RBIs, which would put Odor back in the top 10 for second basemen. Buy now before he continues his roll after the All-Star break and the price keeps rising.
TEARS
Josh Donaldson, 3B, Blue Jays - Donaldson was hitting well after his return from the DL, but he's just 1 for his last 32 and hitting just .123 since June 14 with no home runs, three runs and four RBIs. The good news is that Donaldson has regularly rebounded in the past. In fact, from September 3-20 last year, Donaldson hit just .128 but finished with a .308 AVG in his final 11 games. During this cold spell, Donaldson is striking out 26 percent of the time, which is a tad concerning, but he's carrying a 37.8 hard hit ball percentage, a 22.2 line drive percentage and an extremely unlucky .178 BABIP. Donaldson is much better than this and is too talented to stay down for long. The All-Star break comes at a good time as Donaldson can get rest and get right. The quality of contact is there, yet he might just be pressing a bit. Buy low wherever you can, as Donaldson could even find himself on a contender and in a better lineup to finish the season.
FEARS
Kyle Schwarber, OF, Cubs - In a bit of a surprise, the Cubs recalled Schwarber from Triple-A on Thursday. Many thought it might not happen until after the All-Star break, but Schwarber is back after hitting .343 with four home runs and nine RBIs in 11 games. That might look appealing, but the home runs came in two games, and Schwarber had 12 strikeouts in those 11 games. The strikeouts are still a significant concern, and he didn't look too good in his first game back. Schwarber went 0 for 4 with two strikeouts - one to Zach Davies and one to Rob Scahill - and grounded out to second base twice. You're not going to be able to sell Schwarber if you have him, but keep track and hope for a hot streak. As soon as Schwarber has a two-homer game or hits a few in a week, sell immediately. Schwarber is far from the player we saw in last year's World Series or his impressive debut in the summer of 2015.
STREAMING PITCHERS
With the All-Star break upon us, teams don't have their rotations set for after the break. However, the Padres, Rangers, Athletics and Phillies are the teams you should target out of the break for streaming pitchers.
---
This column was provided to The Associated Press by Jake Ciely of the Fantasy Sports Network, http://FNTSY.com
---
---