Cincinnati Reds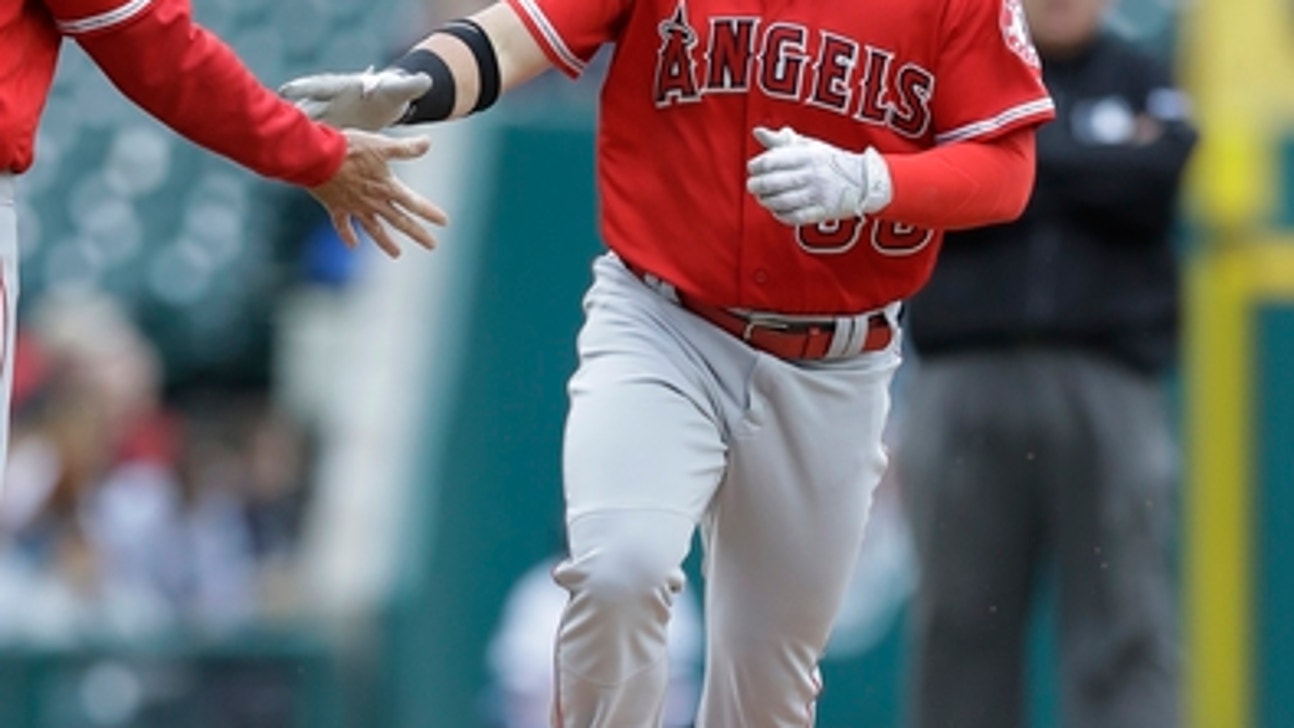 Cincinnati Reds
FANTASY PLAYS: deGrom struggling, Gennett's game of year
Updated
Mar. 4, 2020 6:20 p.m. ET

Jacob deGrom has gone from ace to ugh, while Scooter Gennett had the game of the year. Kole Calhoun decided to wake up for the month of June, but Jose Bautista is doing the opposite.
CHEERS
Scooter Gennett, CIN - Everyone in the baseball world was talking about Gennett this past week, and rightfully so. When you hit four home runs in a game, you're going to grab some attention. Not surprisingly, Gennett saw an immediate spike in ownership on June 7. The question is if you should pick him up too, and secondly, is Gennett worth holding on to if you already grabbed him. Gennett has been a great platoon player, both for his teams and in fantasy. He crushes righties but struggles mightily against lefties. That's part of the problem in owning Gennett. If you are in a daily transaction/roster moves league, then you can grab Gennett and play him when facing a right-handed pitcher. Weekly league owners should simply ignore him though. Not only does Gennett struggle against lefties, but he'll sit against them and the Reds lineup doesn't have a clear spot for him to play daily. That works fine given his hitting splits, but it doesn't work well in weekly leagues where you might only get 3-4 games per week.
Kole Calhoun, LAA - Calhoun has been a productive and underrated fantasy outfielder the last three seasons. He's hit at least 17 home runs, scored 78 or more Runs and put up 58, 83 and 75 RBIs. That low number was in Calhoun's first full season when he still only played 127 games. Calhoun is also a solid .260-.270 hitter, so a bounce-back had to be expected after his awful start to 2017. Well, get back on board before it's too late to scoop him off shallow league waivers or buy low in trades. When the calendar turned to June, Calhoun woke up. He's hitting .478 with four HRs, six runs and seven RBIs. That's a stark contrast to May when he carried a .158 AVG with only eight runs and 10 RBIs. Part of the reason for his turnaround is Calhoun's unlucky May .178 BABIP has reversed course, and he's improved his hard hit percentage from 24.1 in April to 40.0 for June.
TEARS
Jacob deGrom, NYM - There is no nice way to say it: deGrom's last two starts have been terrible. He allowed 15 earned runs on 18 hits with four home runs and six walks in just eight innings. While the Brewers are a tough matchup, the Rangers rank near the bottom in team batting and near the top in strikeout percentage. While deGrom had a 3.23 ERA heading into those starts, his WHIP was still 1.25 with a 3.4 BB/9 and .324 BABIP. Those are career worst marks for deGrom. The main bright spot is that deGrom's strikeouts are up with a career best 29.9 strikeout percentage and 11.8 strikeouts per nine innings, but that doesn't excuse his struggles in May and June. Most of the damage is coming off deGrom's changeup, and maybe he is doing something mechanically wrong or needs to drop the pitch altogether. Buy low on deGrom, but it has to be low. We're talking SP3 price tag. He's better than other struggling pitchers such as Masahiro Tanaka and Jose Quintana, but should also be benched until we see improvement.
FEARS
Jose Bautista, TOR - Pulling a 180 from Calhoun, Bautista has disappeared now that we're in June and owners are concerned again. Bautista had a miserable April but rebounded terrifically, posting a .317 AVG with nine home runs, 23 runs and 21 RBIs in May. Owners were drooling over Bautista again thinking that 40-homer version of Bautista was back. Not so fast. Bautista is much streakier at this point of his career. While you shouldn't panic over his cold June (hitting just .071), just as you needed to be patient in April, know that the real Joey Bats is somewhere in between April and May. Bautista should finish the year with a .230-.240 AVG with around 30 home runs, 90 runs and 80 RBIs. That's a very valuable season and quite the improvement over last year. However, as you are seeing already, Bautista's ride to get those numbers is going to be much like a rollercoaster. Just sit tight, keep your hands and arms inside the cart and ride it out.
STREAMING PITCHERS
Attack those Padres. Not only do they have the highest team SOBB (strikeout percentage minus base on balls percentage) over the last 30 days, they also have the lowest weighted runs created plus at 76, a measurement that quantifies total offensive value as measured by runs. Scott Feldman and Amir Garrett of the Reds have more upside than usual, and all three Brewers starters are near must-starts. Adam Wainwright will look to fare better against the Orioles with their 18.0 SOBB and high strikeout percentage but Derek Holland of the White Sox is the stronger streaming option. With the Athletics struggling and having a high SOBB and strikeout percentage, Jose Urena and Edison Volquez of the Marlins and all of the Yankees scheduled starters are great options.
---
This column was provided to The Associated Press by Jake Ciely of the Fantasy Sports Network, http://FNTSY.com
---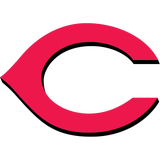 Get more from Cincinnati Reds
Follow your favorites to get information about games, news and more
---