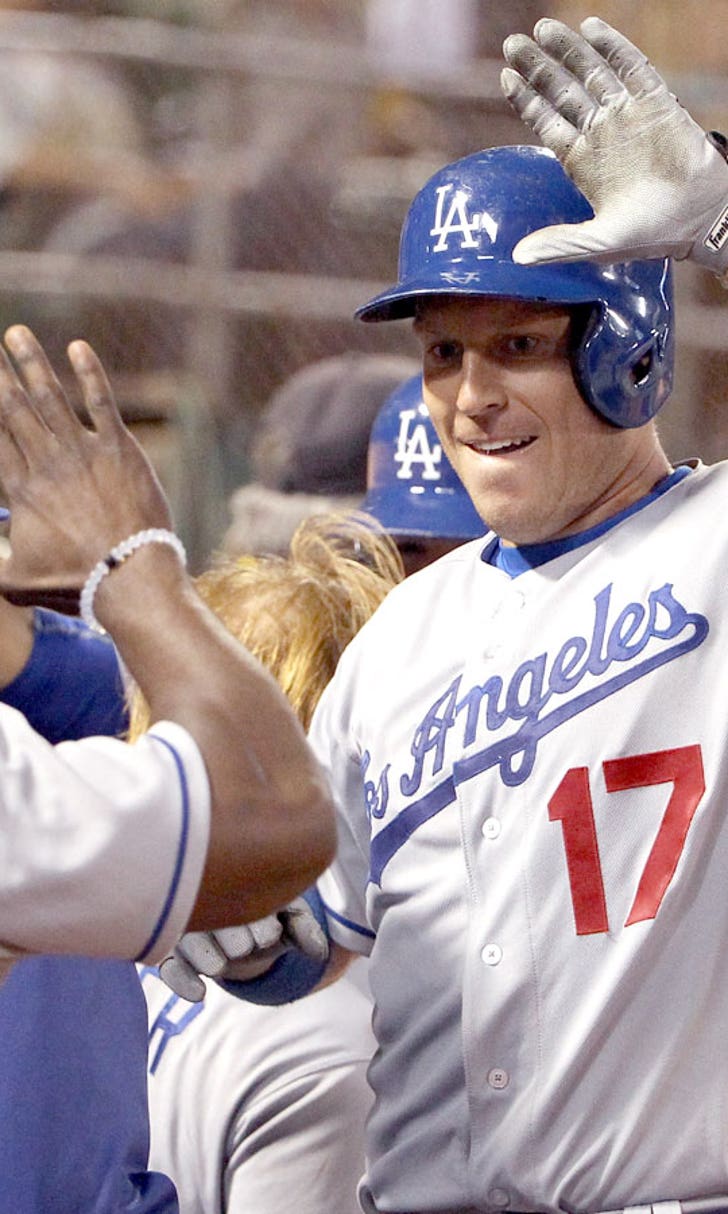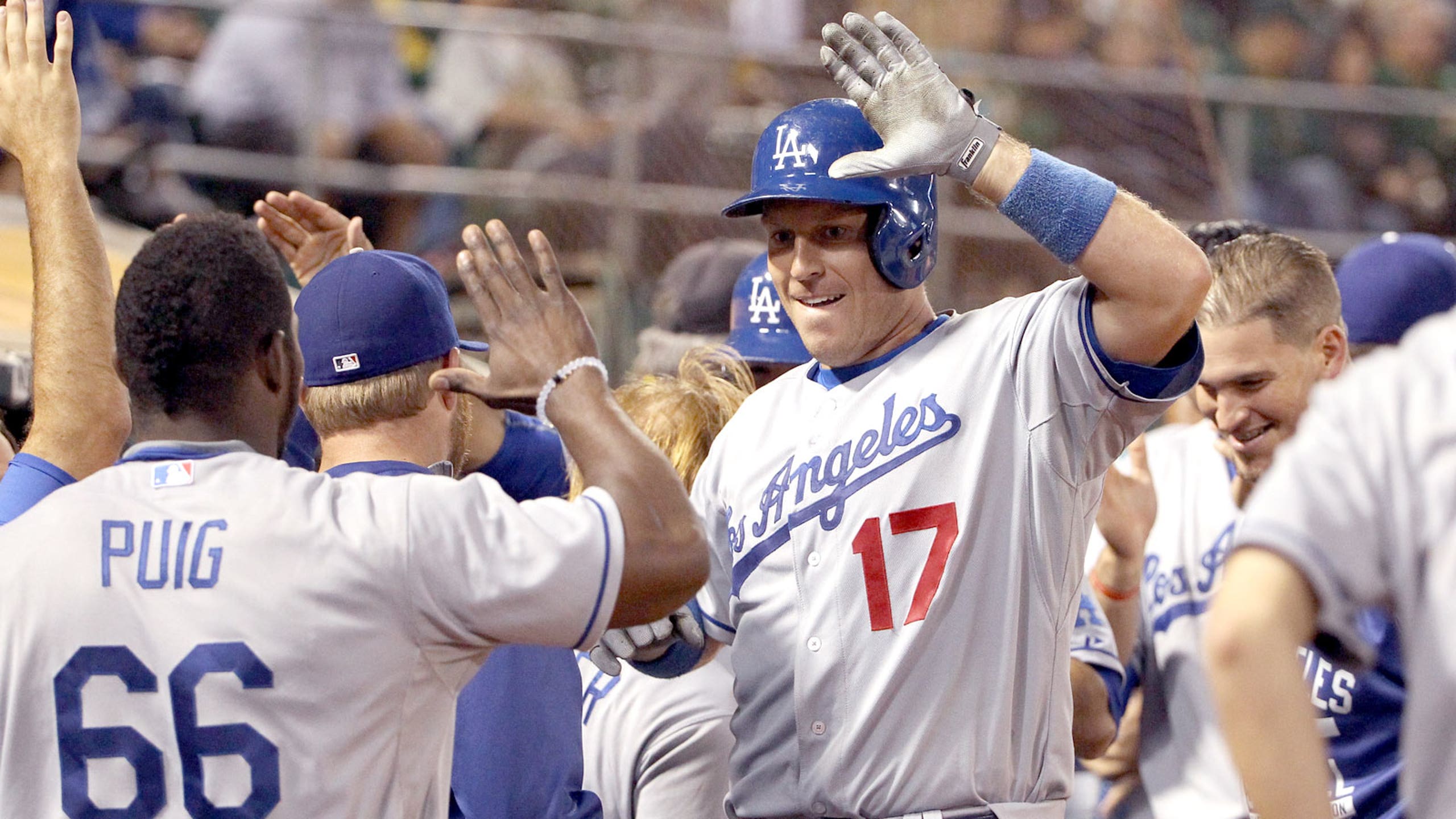 Ellis channels former champion teammates in adapting to bench role
BY foxsports • August 19, 2015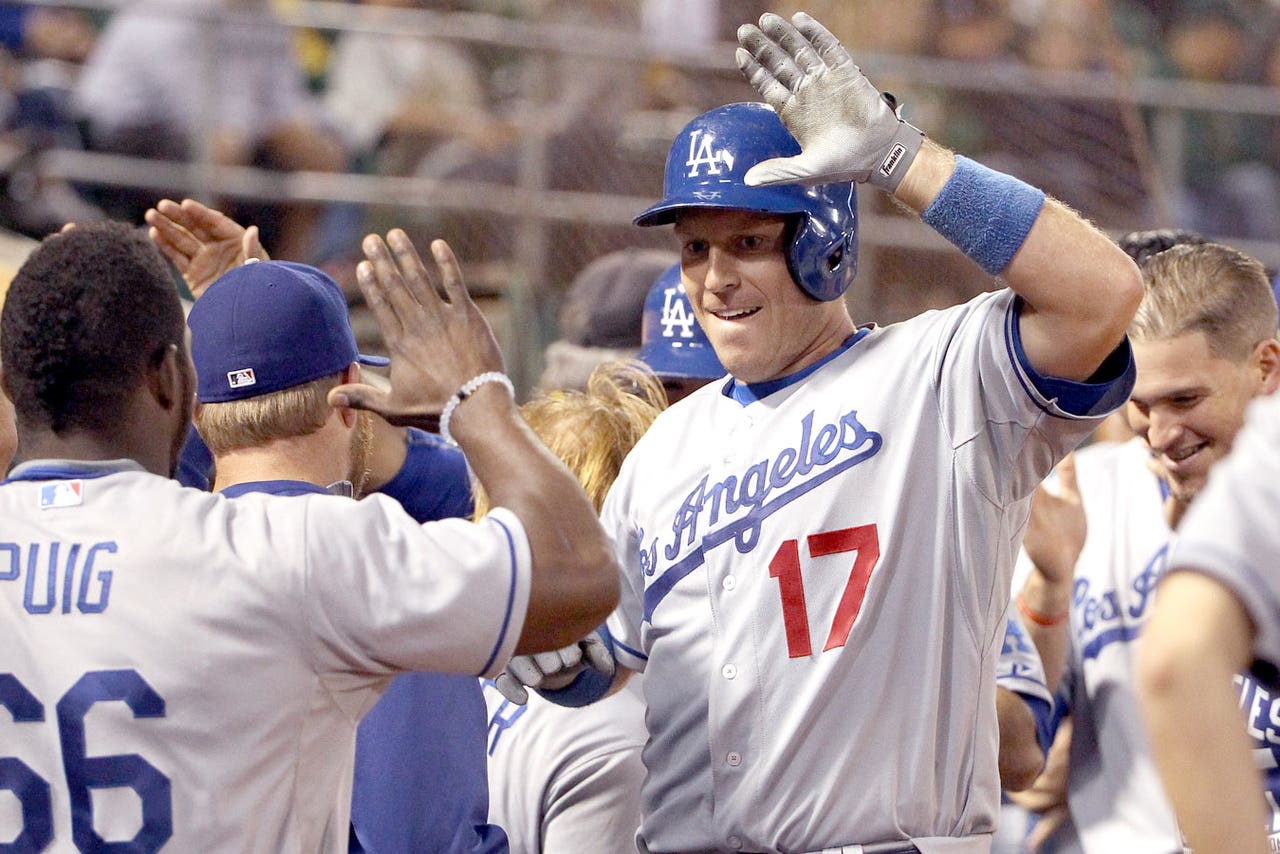 After working his way up to becoming a starting catcher for the Los Angeles Dodgers, A.J. Ellis has been relegated to a bench role this season, which has presented him with a new challenge.
With persistence and hard work, Ellis became the Dodgers' starting backstop at age 31 in 2012, a post he held until this season after Los Angeles' new management acquired Yasmani Grandal from the Padres in an offseason trade that sent outfielder Matt Kemp to San Diego.
Since Grandal has taken over as the Dodgers' primary catcher, Ellis has only started 34 games this season after averaging over 100 starts the prior three seasons.
"The arrival of Yasmani … meant a transition for me as the starting catcher for the only organization I had ever known," Ellis writes in a guest column for ESPN.com. "Yas proved early and often that he not only possessed the impact switch-hitting bat we needed, but also the newly measured defensive skill of stealing strikes with his receiving behind the plate.
"When Yas took over my spot as the Dodgers' starting catcher, I knew it was time for me to figure out how to prepare to play in a limited role, and also how I could help impact our win/loss record in games I didn't play. Fortunately, I've learned from teammates who transitioned brilliantly into similar roles."
In his 1,500-word column, Ellis goes on to describe the lasting influence that veteran teammates Skip Schumaker, Nick Punto, and Jerry Hairston Jr. made on him while the trio assumed bench roles on the Dodgers' 2013 team, which advanced to the NLCS.
Their commonality in addition to being veterans?
They had all had World Series rings.
"While they might not have been starters, what those three men did behind the scenes helped take us to within two wins of the World Series in 2013, the closest the franchise had been in 25 years," Ellis writes.
Ellis lauds the trio's veteran leadership and constant reminders to put the team first before the individual during that season, and admires their professionalism to never complain about lack of playing time or being banged up with injuries.
Now in their shoes, Ellis is adamant to play the same influential role Schumaker, Punto, and Hairston did as reserves in hopes of boosting the Dodgers to their first World Series in 27 years.
"Playing off the bench requires the humility to become essentially a cheerleader. Even when their roles were reduced to cheerleading, they took it seriously and hollered from the top step of the dugout, checking their egos at the door," the 34-year-old catcher said.
"The old cliché is 'baseball is a game of adjustments.' It's also a game of transitions. All of us as players have an expiration date. But if I can follow the example set by a couple little fellas like Schu and Nick and Jerry, I can help a group of men earn the same undeniable title they have: world champion."
(h/t ESPN.com)
---
---