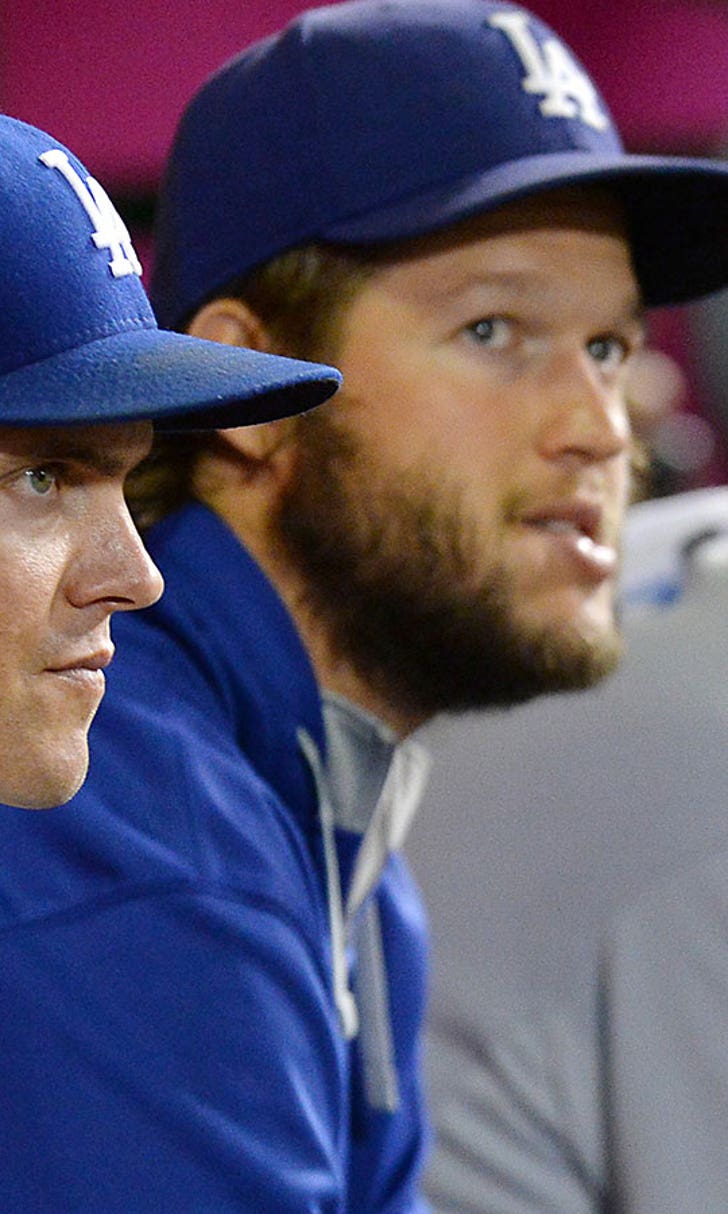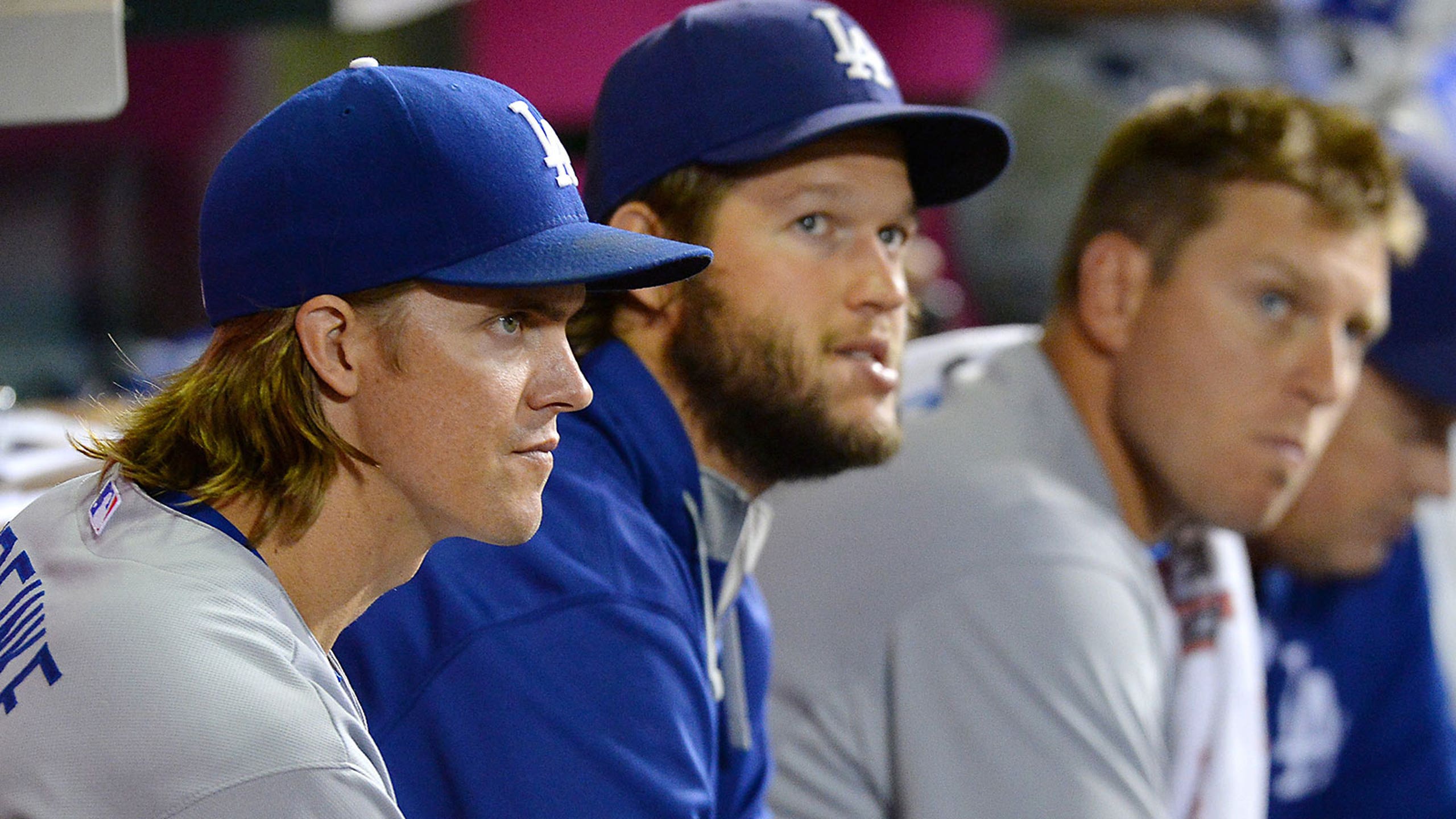 Dodgers' Kershaw: Greinke was the 'best pitcher in the game' in 2015
BY foxsports • January 29, 2016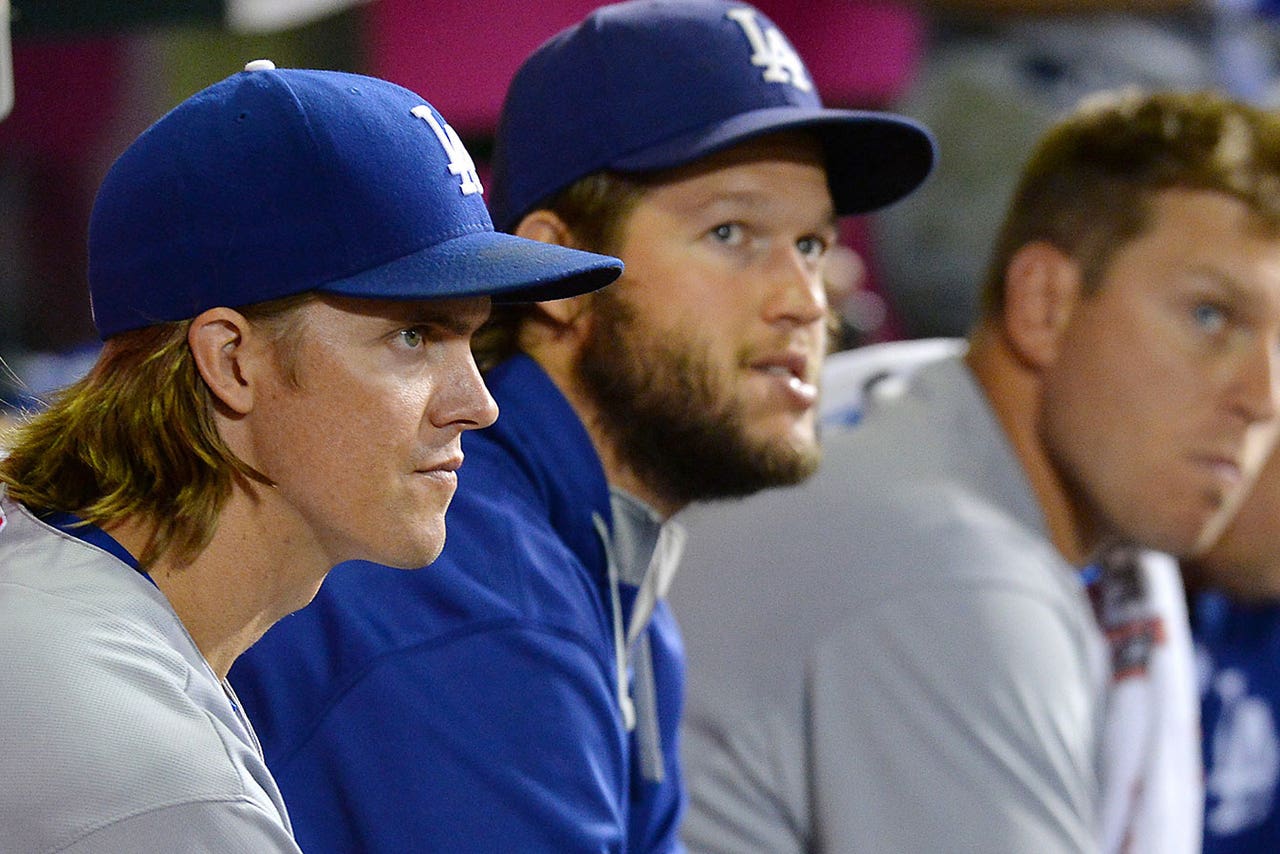 If Los Angeles Dodgers lefty Clayton Kershaw had a vote for the 2015 NL Cy Young Award, it wouldn't have gone to Chicago Cubs ace Jake Arrieta.
"Last year, in my opinion, no offense to Jake [Arrieta], Zack [Greinke] was the best pitcher in the game," Kershaw told MLB.com. "He's tough to replace."
Kershaw was at Los Angeles' City Hall on Friday to support the City Council's unanimously decision to name a road near Dodger Stadium after the legendary broadcaster Vin Scully. The pitcher reflected on Greinke's terrific season and losing him to the Arizona Diamondbacks in free agency.
"It's tough to lose Zack ... Zack is a very, very great pitcher," Kershaw told MLB.com. "He's tough to replace."
In his third and final season with the Dodgers, Greinke posted a 19-3 record with a 1.66 ERA, 0.84 WHIP, and .187 opponent batting average.
Even more impressive was Greinke's incredible consistency during the season, as his ERA remained below 2.00 the entire season and he compiled a scoreless streak of 45 2/3 innings.
While Greinke's departure is a big loss, Kershaw said he's excited about the Dodgers' roster for the coming season, which includes second baseman Howie Kendrick after he reportedly agreed to re-sign with the team on Friday.
"We've got guys with experience, we've got talent and depth, and we should be a good team," three-time Cy Young Award winner Kershaw said. "Other than Jimmy [Rollins], it looks like we'll have pretty much our team back. With the team we've put together, if everybody plays up to where he should, we'll be a really good team. We have a lot of depth. We just have to do what we're supposed to do."
In lieu of signing a top-tier starter to replace Greinke, the Dodgers' front office nabbed a pair of mid-level starters in lefty Scott Kazmir and Japanese righty Kenta Maeda.
Although Kershaw no longer has a one-two punch as he did with Greinke over the past three seasons, he says he'll approach the 2016 season as he has all seasons past.
"That doesn't change anything for me, other than not getting to watch him pitch," the 27-year-old lefty said. "It shouldn't affect me too much. Kazmir has been around a long time. We have plenty of leadership."
---
---