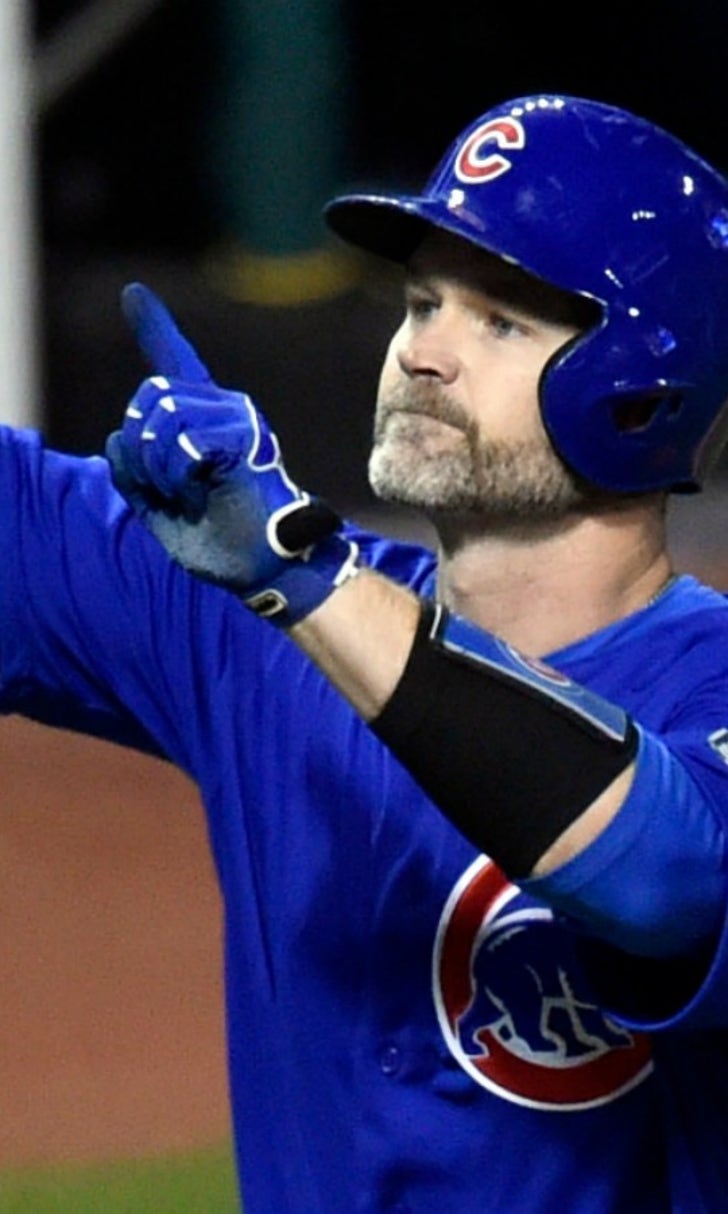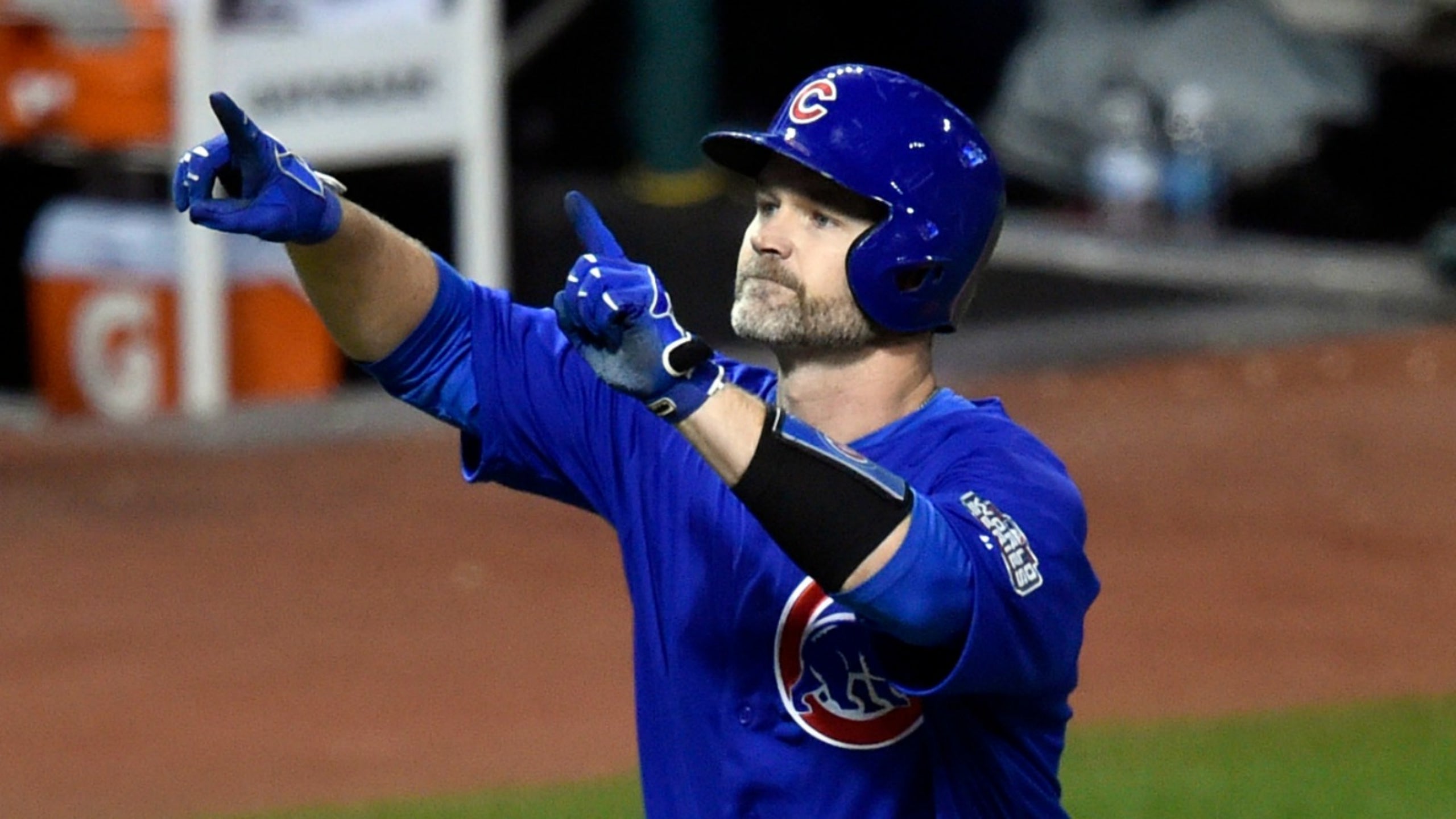 David Ross is adding a few more chapters to his World Series legacy
BY Ken Rosenthal • December 14, 2016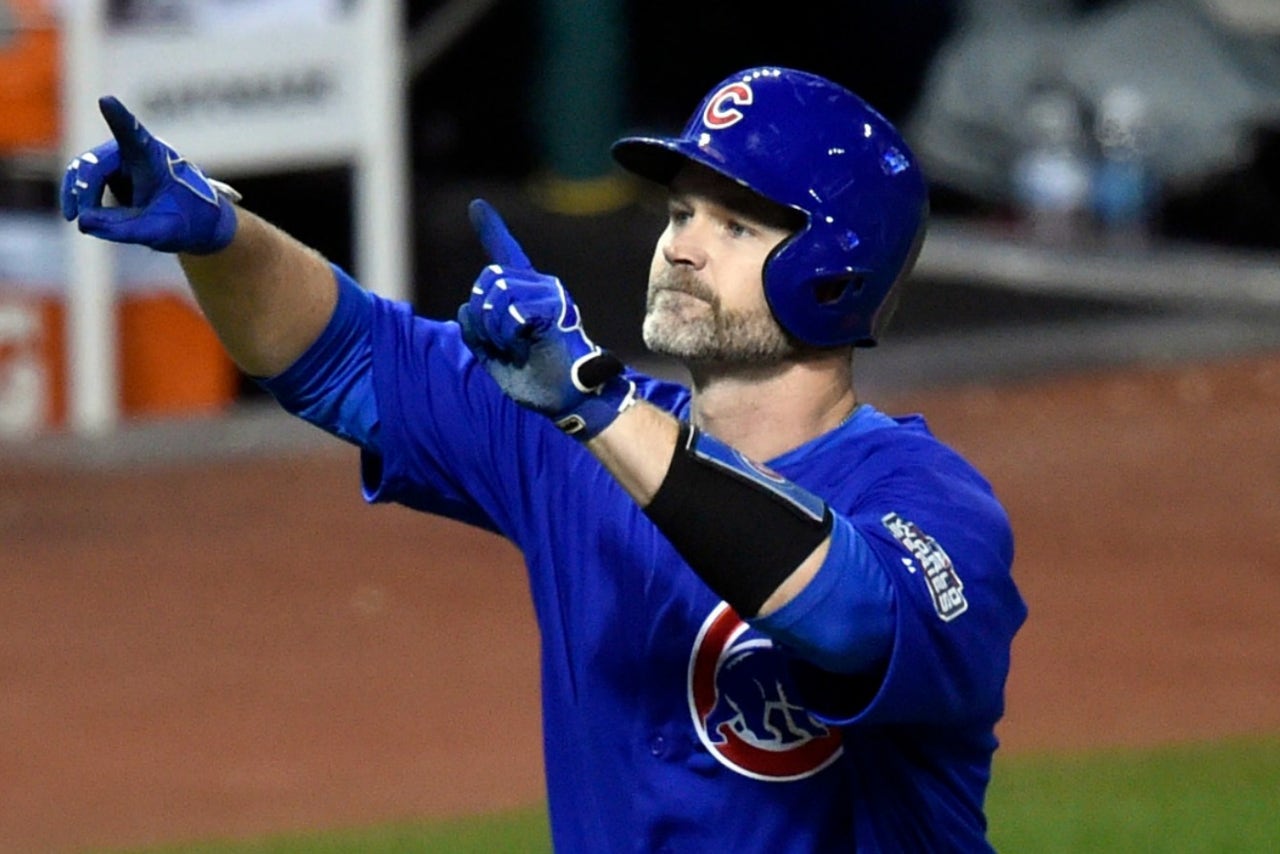 "Grandpa Rossy?" That's "Author Rossy" to you, buster.

Yes, retiring Cubs catcher David Ross is writing a book -- co-writing one, actually, with Don Yaeger, a longtime associate editor of Sports Illustrated and nine-time New York Times best-selling author.

The book, "Teammate: My Life in Baseball," will be published by Hachette Books on May 9, 2017. The story will be framed around Game 7 of the World Series, the dramatic finale of Ross' career.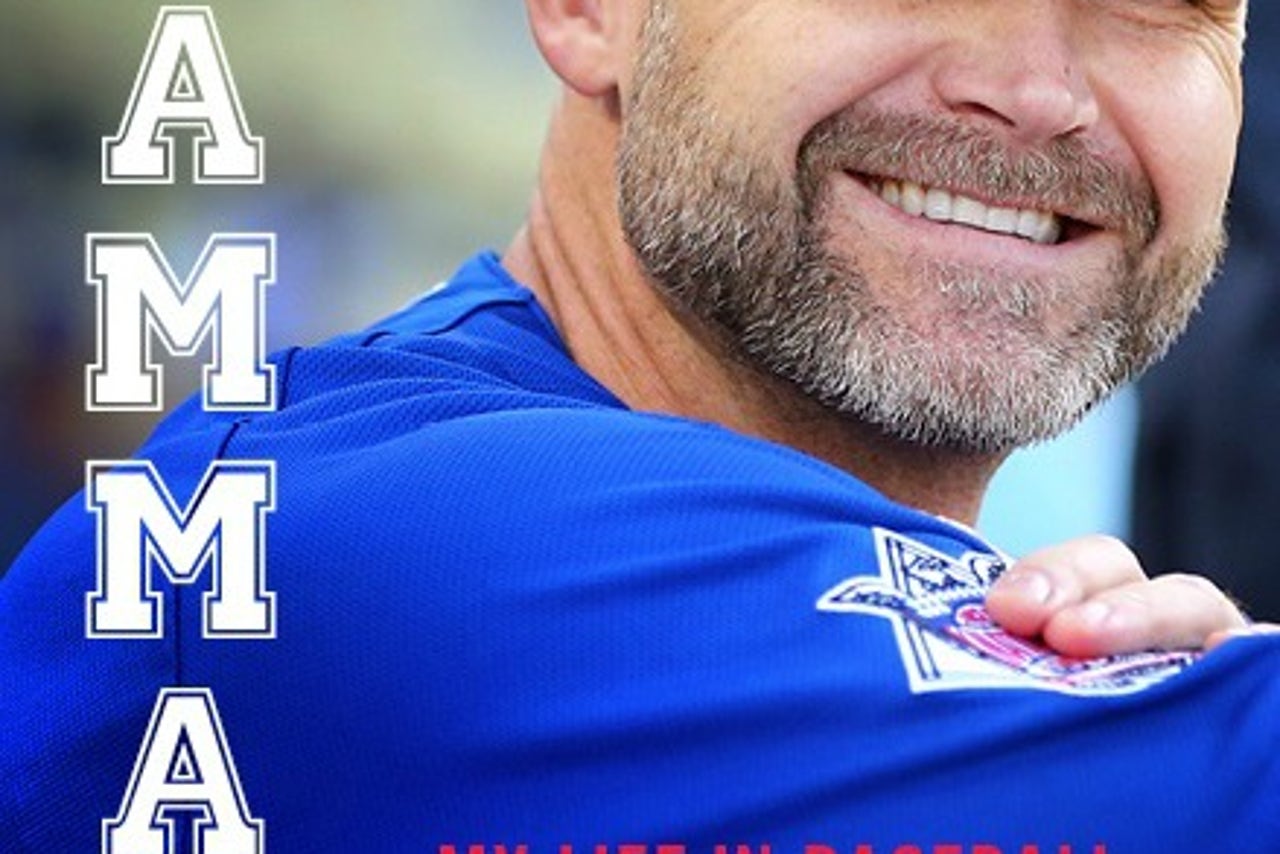 121416-MLB-DavidRossBook-PI


Ross, 39, entered the game in the fifth inning and became the oldest player to hit a home run in a World Series Game 7. His teammates carried him off the field after the Cubs defeated the Indians, 8-7, in 10 innings.

"I was taking some notes in spring training, keeping my own diary, just on the way people feel, things that stood out for me during the year," Ross said. "A couple of people had said, 'Hey, you should write a book.'"

Ross said that Yaeger lives in his hometown of Tallahassee, Florida, and knows a good friend of Ross' father, David Sr. Another local connection, Jim Henry, the assistant sports editor of the Tallahassee Democrat, also is helping with the book, Ross said.

Yaeger, who previously collaborated on books with John Smoltz, Rex Ryan, Warren Moon and the late John Wooden, also is an award-winning keynote speaker and business leadership coach.

https://twitter.com/MLB/status/794009972027686912

"Besides the Cubs, he just thought it was a good story -- my career, and the good-teammate aspect of it -- what makes a good teammate, whether it's on the field or in a business aspect, any kind of team you might be on to help better people, get the most out of people," Ross said.

"It scared me to death, honestly, to think about telling my story. Who's interested in me, a backup catcher? Don kind of convinced me. As we've gone over this, it's been such a great little story for me this year. A backup catcher getting carried off the field in the World Series -- that put the icing on the cake: 'All right, this is pretty cool. I don't know how I got to this point. But it's pretty amazing.'




"Just reminiscing, talking about it, it has been something has been really good for me, to go over my career, what has happened in my life and all the amazing people that have affected me."

Yaeger currently is in the process of interviewing former teammates of Ross such as Jon Lester as well as Ross' wife, Hyla, and some of his former coaches and managers. Ross said that he and Yaeger began talking toward the end of the season, and Hachette Books purchased the rights to the book after the Cubs won the Series.

Ross, who was released by the Reds in 2008, then became a World Series champion with the Red Sox in '13 and Cubs in '16, said he plans to credit those in the game who influenced him, from former teammates such as Robin Ventura, Dave Roberts and Brian McCann to former Braves manager Bobby Cox.

"That's what I want to come across in the book," said Ross, who played for seven teams in his 15-year major-league career. "I've gotten so much credit for being this person, this leader, this great teammate. It's hard to believe personally.

"I'm super humbled by all that, and all the nice things people say. But I really believe it's a product of all the wonderful people I've been around. I want to talk about how these guys affected my life in a positive way and helped me grow into the person and player and teammate that I am today."

https://twitter.com/D_Ross3/status/794094687581851649

Fans looking for dirt, however, will be disappointed.

"I really don't have a whole lot of controversy that is going to come out," Ross said, chuckling. "That's what scared me -- I would hate to bad-mouth anybody. I don't feel like I have a whole lot of people to badmouth. But I'm going to be pretty open.

"It's not finished. But (Yaeger) is asking me about my life, the ups and downs of my career, the successes and failures, how I've grown from that, how those moments have shaped me, good and bad."


---
---