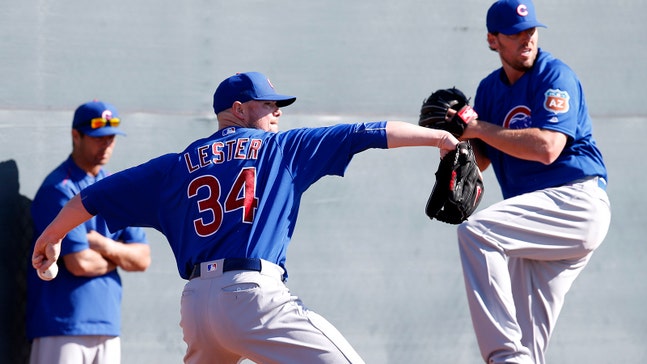 Cubs' Jon Lester believes John Lackey will bring out the best of him in Chicago
Published
Feb. 22, 2016 5:24 p.m. ET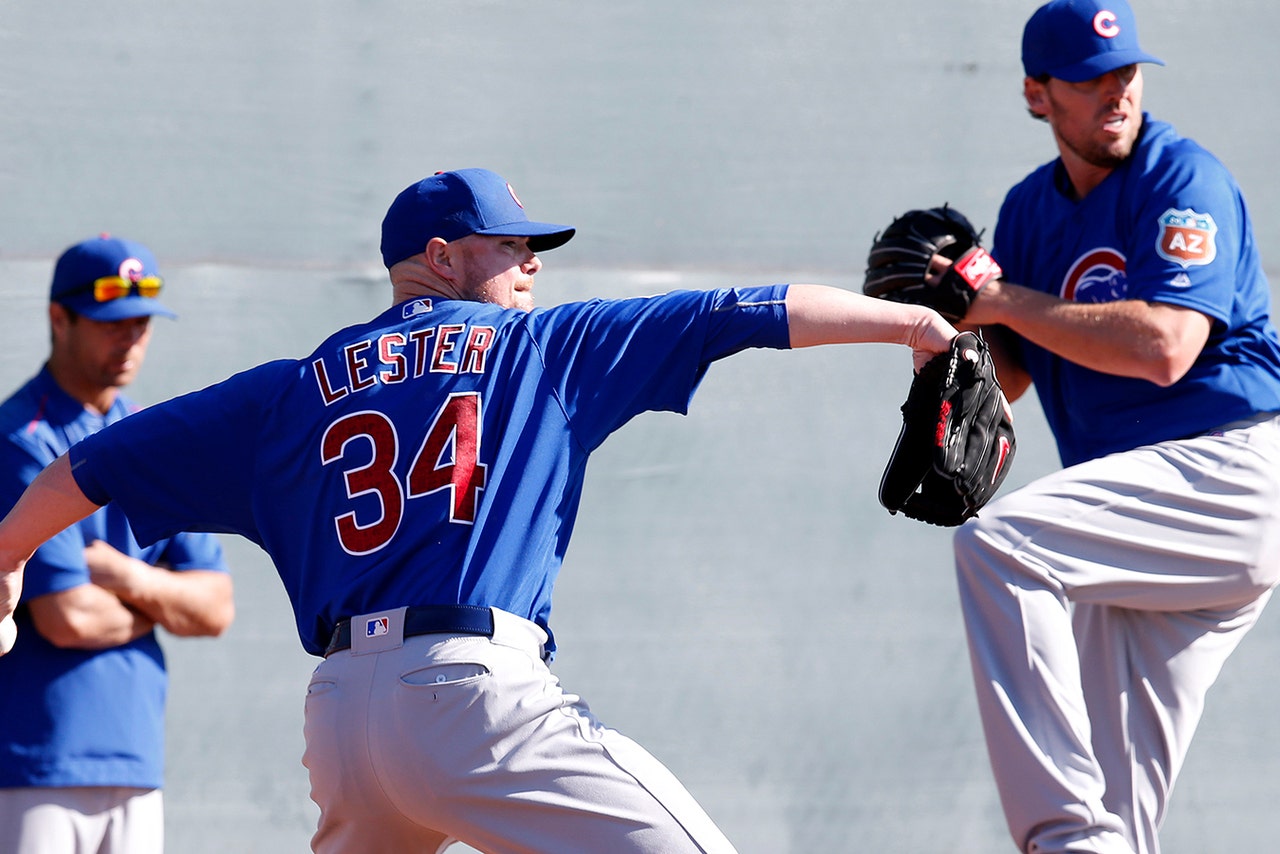 After a spectacular 2014 season, Jon Lester experienced a bit of adjustment problem his first season with the Chicago Cubs after signing a six-year, $155 million deal. 
During the Cubs' recent offseason, veteran right-hander John Lackey was added to the club. With the two in the rotation, Chicago is hoping the same magic will happen the last time the duo were on the same roster when they won a World Series with the Boston Red Sox in 2013. 
"We're not here to play 162 and go home," Lester told reporters in a spring training news conference on Sunday, according to MLB.com. "We want to do the whole thing."
While Lackey and Lester were teammates with the Red Sox, their "wives are friends as well, Lackey said in a video posted on CSNChicago.com. While Lester took some time to adjust to playing with the Cubs in 2015, the team believes the presence of Lackey could help bring the most out of him for 2016.
"Jon Lester likes to have people around him he's familiar with," manager Joe Maddon is quoted in the CSNChicago.com video. "I think Lackey's the perfect foil, in a sense. Lack's going to tell Jon Lester exactly what he thinks all the time. I think it's good that they're going to have this honest and open conversation."
The two pitchers know how to push one another as they helped their previous team win a World Series.
"The way you win championships hasn't changed," Lackey told MLB.com. "We've both won a couple and hopefully we can bring some of those things here, and we can put it all together with some of the young great talent on this team and get it done."
Along with helping Lester, Maddon believes Lackey's demeanor on and off pitching days will go a long way in building the Cubs' other young talents. 
"His attitude and the way he goes about his business will be felt by the other guys in a positive way," Maddon said.
David Ross, who was also on the 2013 Red Sox World Series team, acted as Lester's personal catcher during their first season in Chicago. With his laid-back veteran presence pairing with Lackey's sometime more intense attitude, Lester could see more improvement. 
"The combination of Lackey and David [Ross] have the opportunity to bring out the best in Jon Lester. They do," Maddon said. "And that's not to say that Jon Lester cannot do this on his own. I'm just saying this combination among those three guys is fun to watch.
"It's almost like a symbiotic relationship among the three of them. It's kind of interesting. They've played together in the past. They connect very well at a lot of different levels. Because of that, they're obviously good for one another.
"I'm enjoying watching it and I can see where it's good for Lester. At the same point, I think Jon Lester is good for John Lackey. ... They're kind of vibrating on the same level, professionally. It's healthy all the way around."
---
---