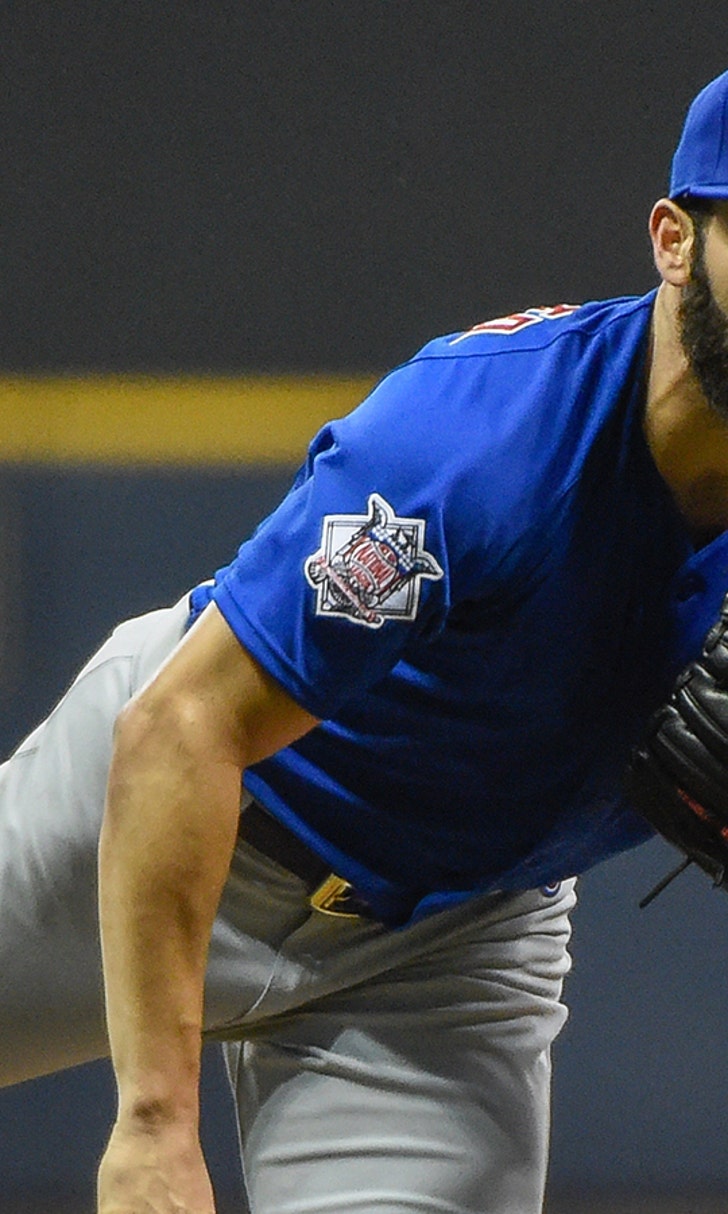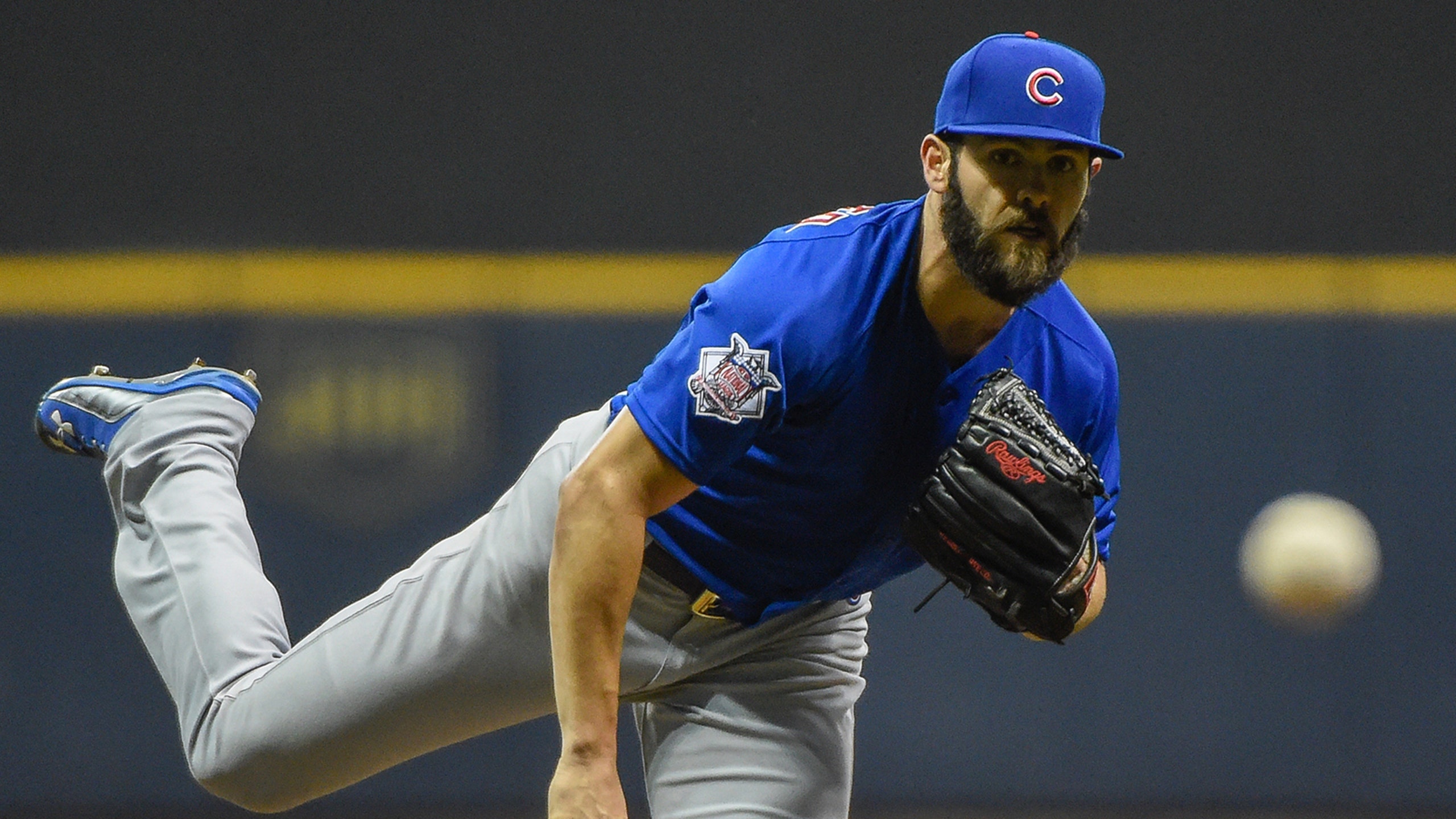 Cubs' Jake Arrieta seeking Cy Young encore while awaiting new contract
BY Shawn Ramsey • January 15, 2016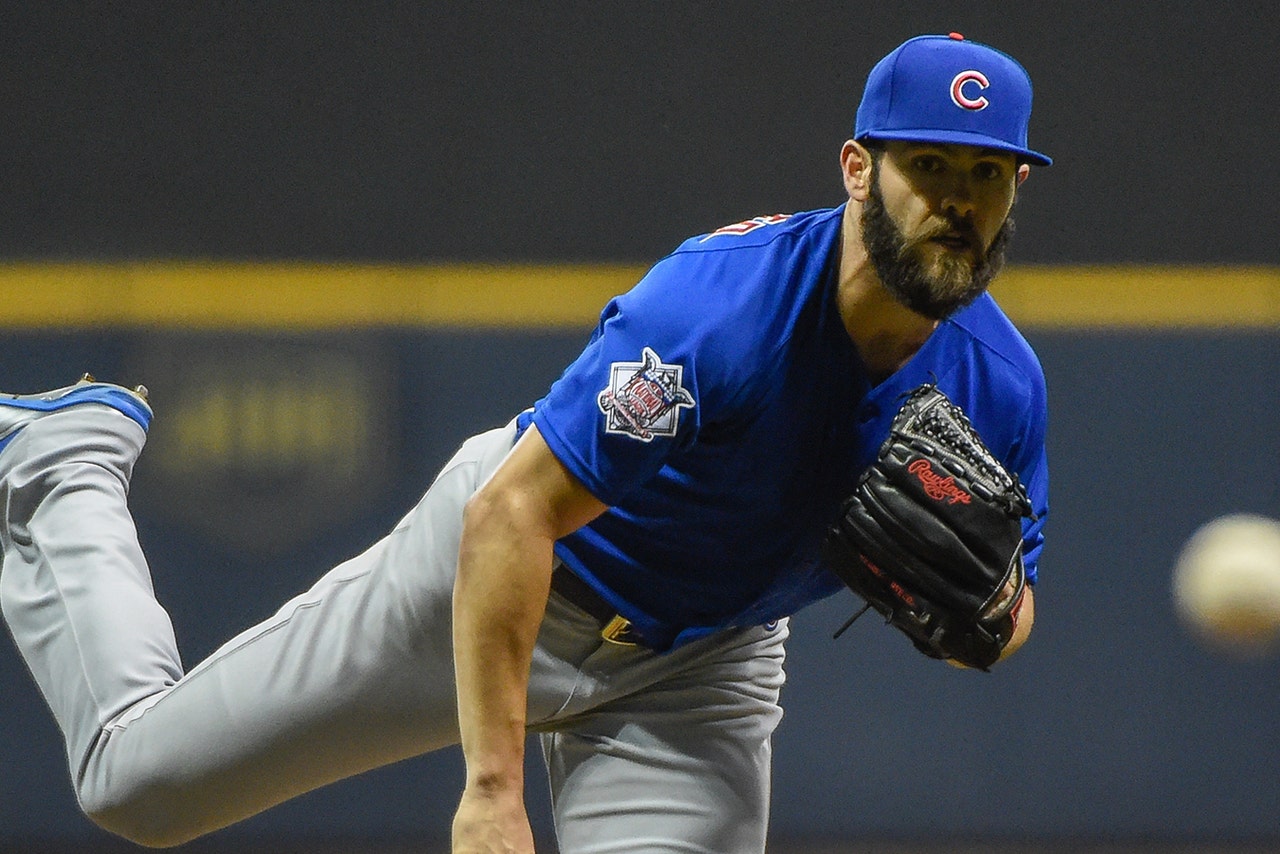 With the deadline for teams and players to submit arbitration numbers on Friday, Jake Arrieta is still waiting on a deal with the Chicago Cubs to avoid arbitration for a second year with the club.
"It feels more positive than last year," Arrieta told ESPN.com of discussions with the team. "That's kind of a given."
Whether Arrieta strikes a deal with the Cubs or the case does go to an arbitration hearing, the reigning NL Cy Young Award winner is due for a large raise in 2016. In 2015, he earned a modest $3.63 million, and it wouldn't be out of the question for him to make a jump of $10 million or more for the upcoming season. 
"I don't think it's out of the question," Arrieta said. "I don't know if it's in the question either. ... Both sides are pretty smart. They've done this a time or two. I'm waiting for some phone calls. I try to stay out of it until the very end and then we go from there."
While Arrieta's salary for 2016 is in the works currently with arbitration, the Cubs reportedly hope to sign their pitcher to a long-term deal at some point. Arrieta however hasn't heard anything from team president of baseball operations Theo Epstein directly about a long-term deal in the works before the start of the 2016 season.  
"[Epstein] hasn't told me that," Arrieta told CBS Chicago. "I don't think it's out of the question, but I don't know if its in the question, either."
Arrieta's agent is Scott Boras, who is notorious in the baseball business world for not allowing his clients to sign with a team long-term before hitting the open free-agent market after six years of service time. It has been speculated due to Arrieta, who will turn 30 in March, being a "late bloomer" by MLB standards, he could be the exception for a Boras client and sign a multi-year contract before his time for free agency. 
"Obviously, things are going to work out. This has never really been a concern of mine," Arrieta said. "They might be having talks. I don't want all the details coming out until until something is ready to go."
The contract situation has been the talk of the offseason for Arrieta, but instead he's focusing on attempt to better himself despite being perhaps the league's best pitcher in 2015.
"Approaching that 250-inning mark was uncharted for me. Having that workload under my belt moving forward I'm very capable of handling it, Arrieta told ESPN.com. "The numbers are hard to control. I anticipate having a good season. If I go under a 1.70 [ERA] or over 22 wins remains to be seen. I think it's possible."
Even if Arrieta falls short of his lofty goals, the Cubs are still in good shape for 2016 with the offseason additions of Jason Heyward, Ben Zobrist and John Lackey. 
"It's hard to look at those three guys right there and feel like we're not the favorite," Arrieta said.
---
---