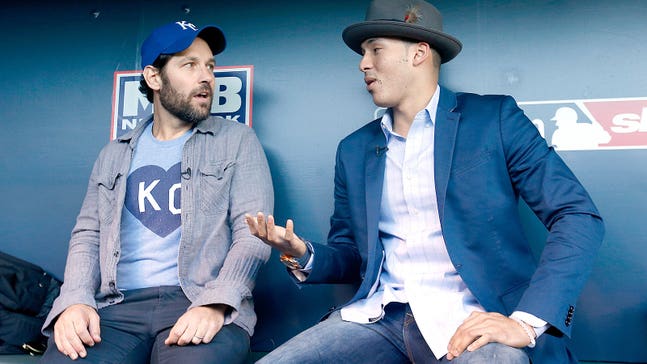 Correa's World Series Game 2: Paul Rudd, Negro Leagues Museum, press box adventures
Published
Oct. 29, 2015 1:31 p.m. ET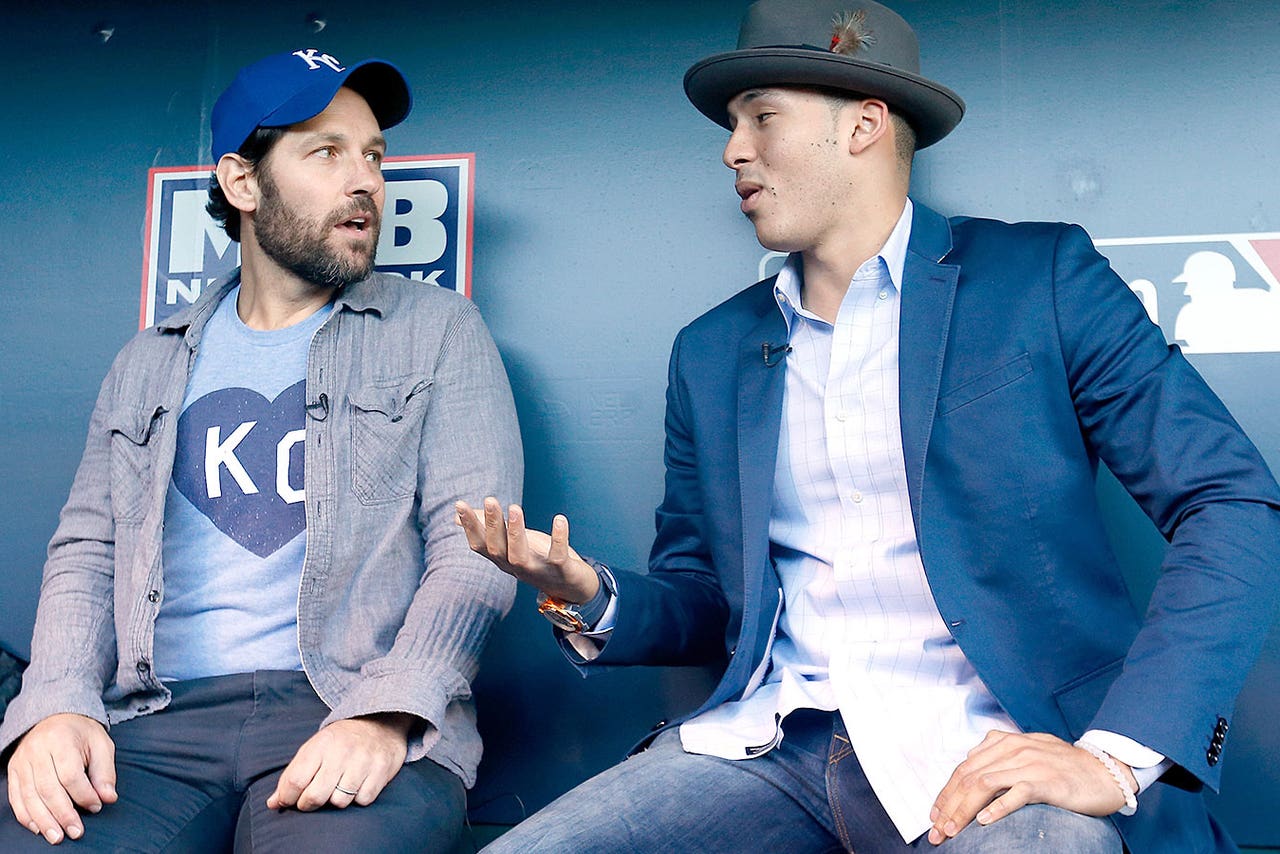 Houston Astros shortstop Carlos Correa continued his 'internship' with MLB during Game 2 of the World Series on Wednesday, and he definitely had a full day of activities planned out for him.  
Wearing another fashionable hat, the 21-year-old phenom shared images from his day on his Twitter account: first, he met up with longtime MLB manager Jim Leyland for an on-field chat at Kauffman Stadium: 
Then, Correa had some back-and-forth with actor and noted Kansas City Royals fan Paul Rudd - whom, it was pointed out by NBC Sports' Drew Silva on Twitter, was in 1995's 'Clueless' when Correa was just 10 months old. 
Correa also paid a visit to the Negro Leagues Baseball Museum where he posed next to a statue of the great Judy Johnson: 
Then, just for good measure, Correa hit the Kauffman Stadium press box to try his hand at baseball reporting...
As you'd imagine, this has all been a fun experience for the Astros' young star, and you have to wonder if he'll really come full circle and be a participant in the Fall Classic once next October rolls around...
Great experience attending my first #WorldSeries ! Fantastic production by @MLB. Can't wait to be part of it as a player one day #soon ⚾️

— Carlos Correa (@TeamCJCorrea) October 29, 2015
---
---