Commissioner Manfred not a fan of opt-out clauses
December 17, 2015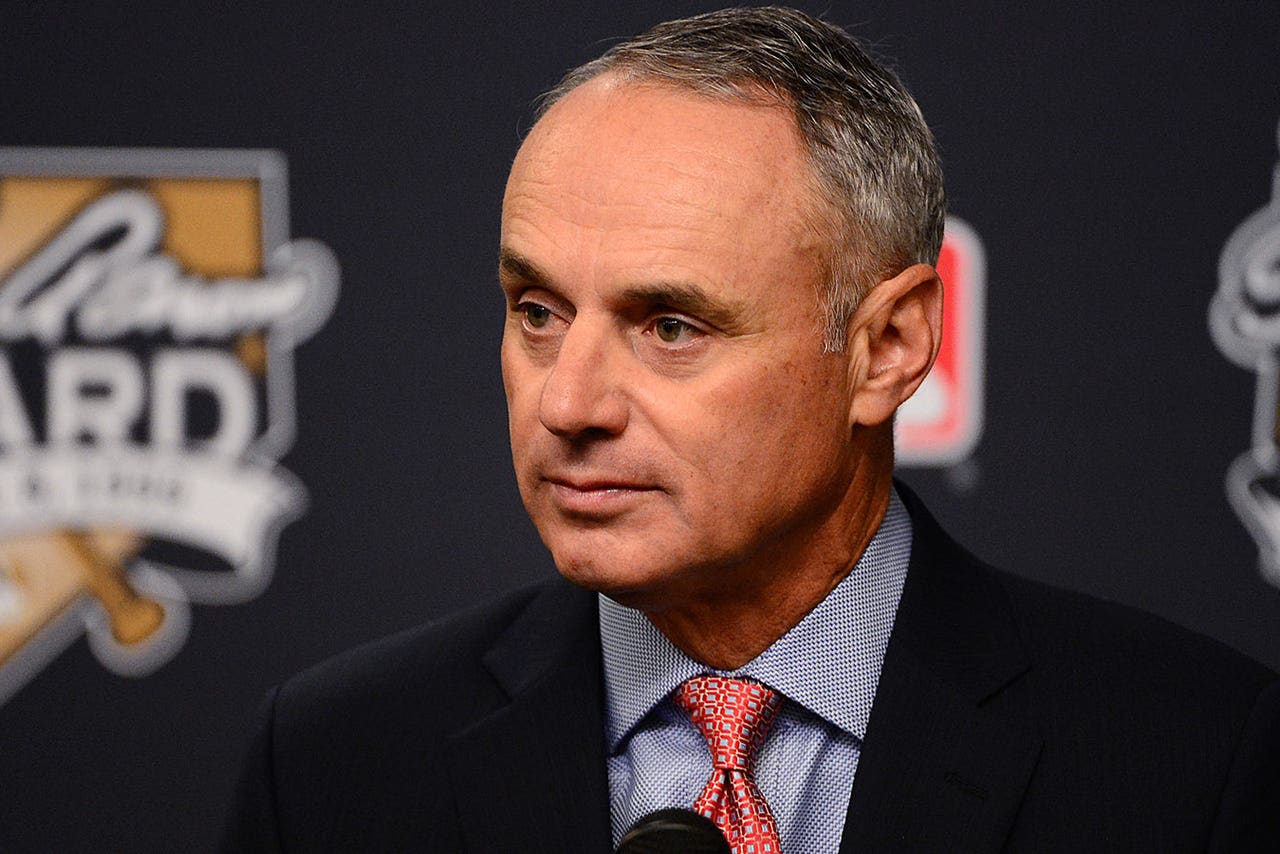 Commissioner Rob Manfred has an opinion on opt-out clauses.
He doesn't like them.
"The logic of opt-out clauses for the club escapes me," Manfred told FOX Sports on Thursday night. "You make an eight-year agreement with a player. He plays well, and he opts out after three. You either pay the player again or you lose him.
"Conversely, if the player performs poorly, he doesn't opt out and gets the benefit of the eight-year agreement. That doesn't strike me as a very good deal. Personally, I don't see the logic of it. But clubs do what they do."
Manfred did not refer to any specific player, but the terms he described -- an eight-year agreement with a three-year opt-out -- apply to outfielder Jason Heyward, who recently agreed to an eight-year, $184 million free-agent contract with the Cubs.
Heyward, 26, actually has two different opt-out possibilities – his second would occur after the fourth year if he makes 550 plate appearances that season.
Two other free agents also have received opt-out clauses this offseason -- left-hander David Price after three years in his seven-year, $217 million contract with the Red Sox and righty Johnny Cueto after two years in his six-year, $130 million deal with the Giants.
Manfred and the owners could make opt-out clauses an issue in the next round of collective bargaining with the players union; the current labor agreement expires Dec. 1, 2016.
It is extremely unlikely, however, that the owners would try to limit a benefit that a player can negotiate for himself -- such a tactic almost certainly would be a non-starter with the union.
Most baseball executives dislike opt-out clauses as much as Manfred. The clauses, however, have become a way for teams to separate themselves in competitive bidding.
Heyward, 26, was young enough and talented enough to insist upon an opt-out, and all three of his principal suitors -- the Cubs, Cardinals and Nationals -- offered him one, sources said.
The one potential benefit for a club is that a player generally will opt out only after performing well over a shorter term. The club would end up with bang for its buck if it stays disciplined and allows the player to walk away.
The problem with such a strategy is that the club then must replace the player -- the exact difficulty the Dodgers currently are experiencing after losing right-hander Zack Greinke, who opted out and signed a six-year, $206.5 million contract with the rival Diamondbacks.
---
---