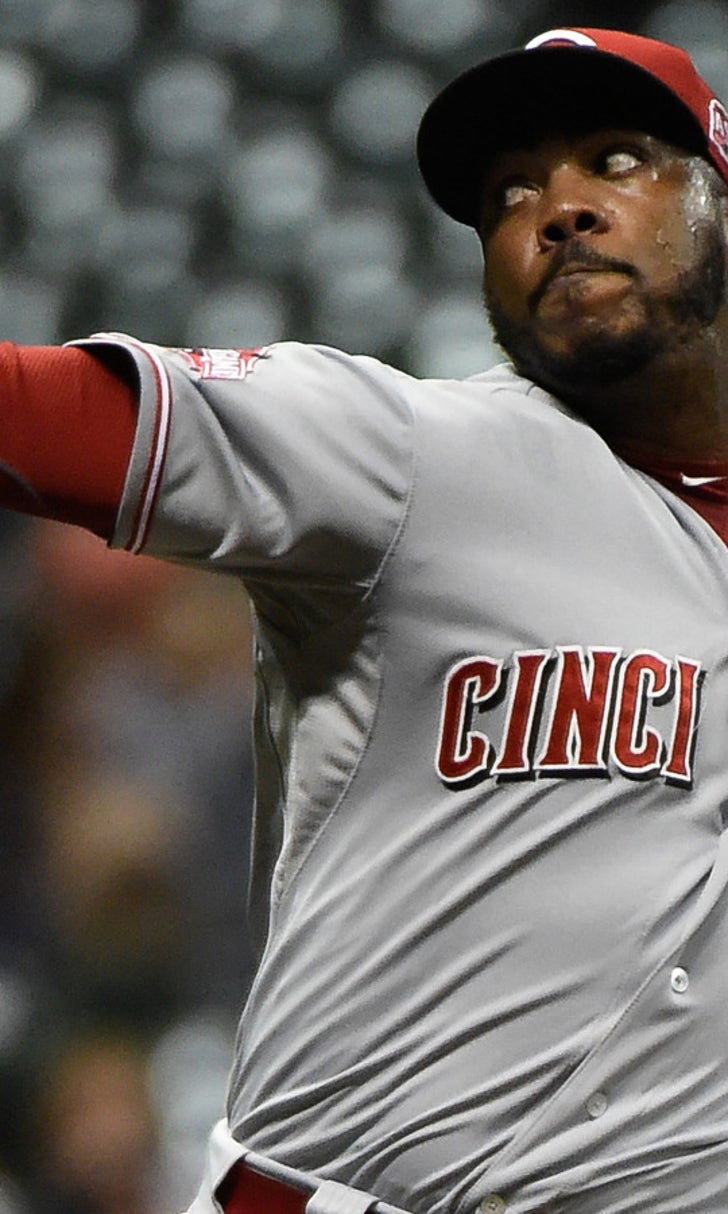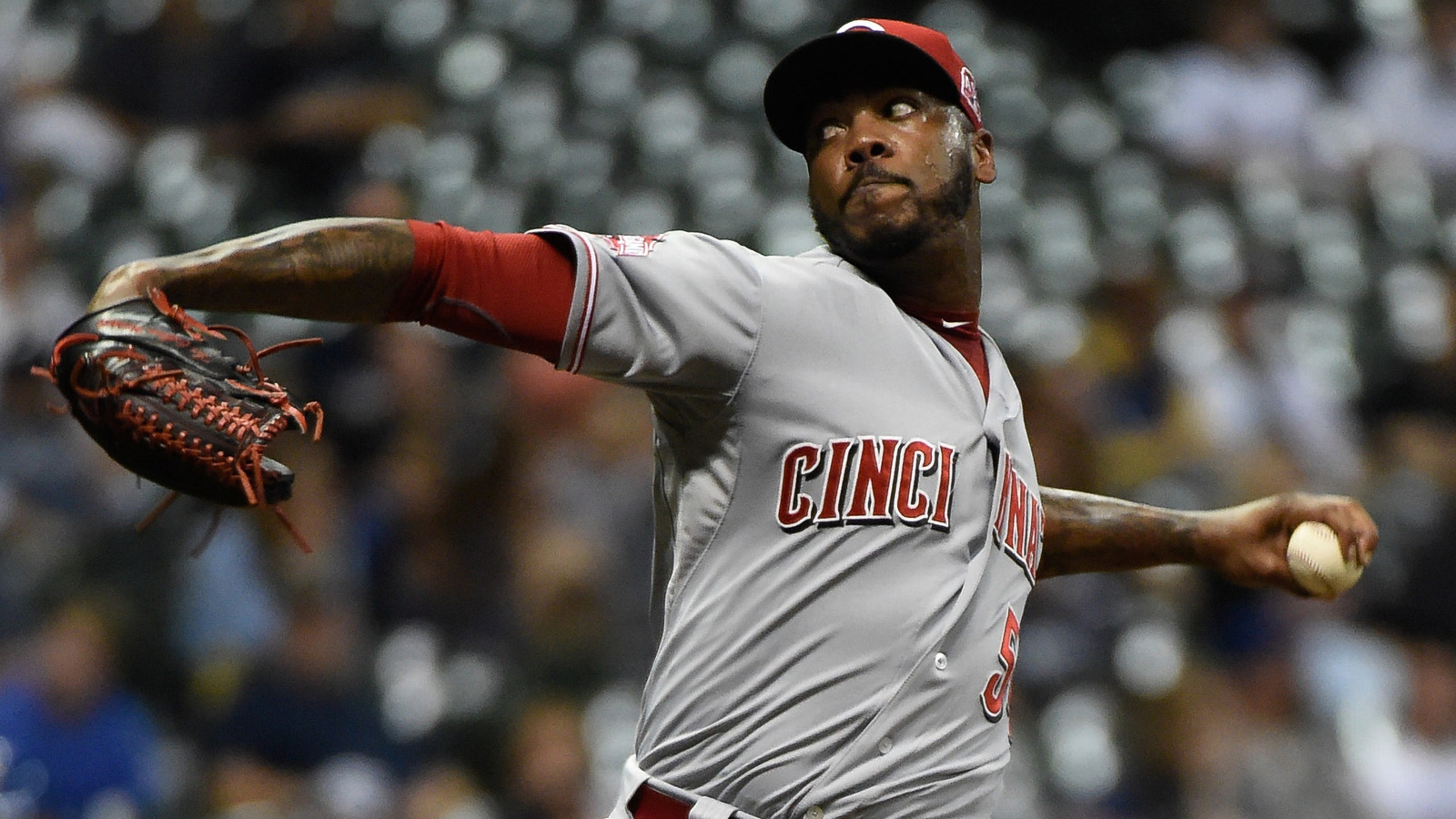 Cincinnati Reds: Predicting who will be traded this offseason
BY foxsports • November 13, 2015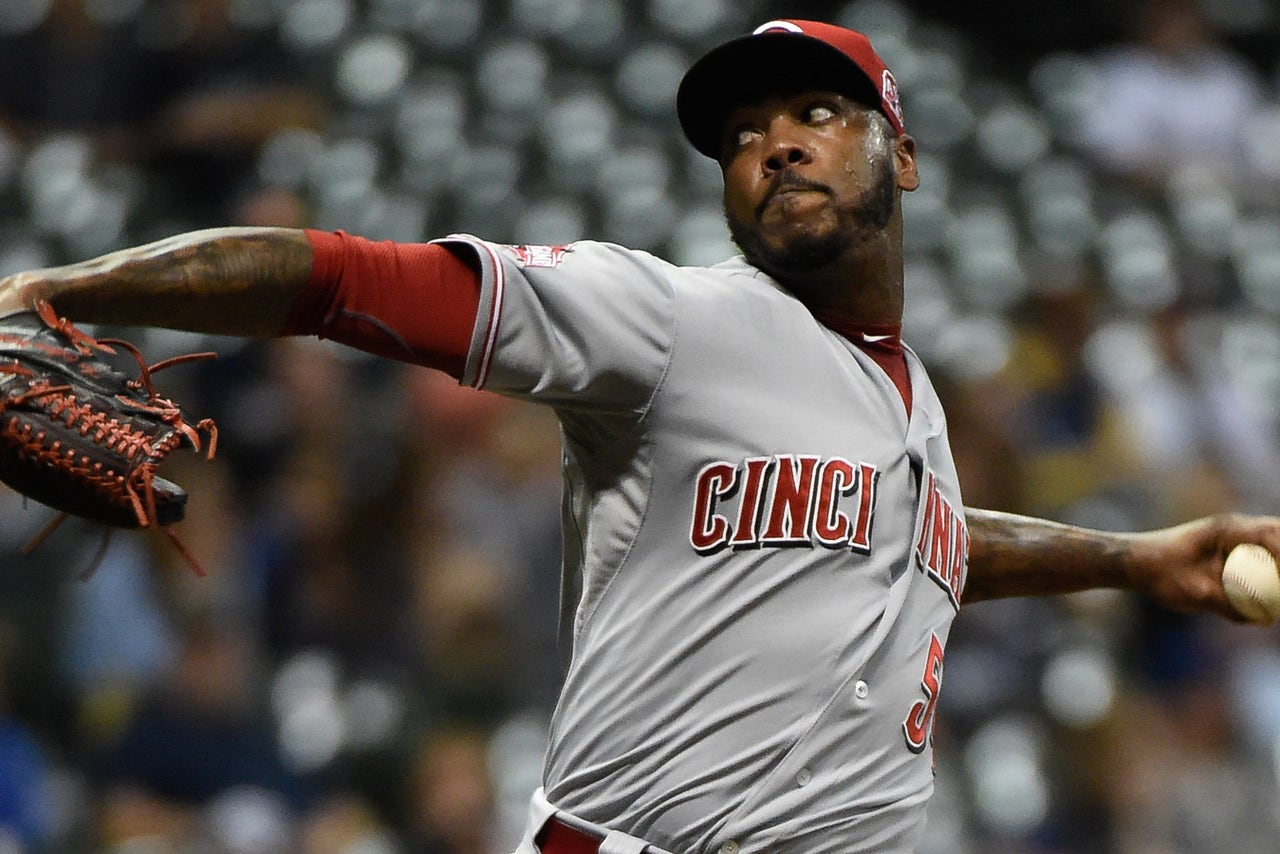 By Matt Wilkes.
Following another ugly season in the Queen City, the Cincinnati Reds roster could look a lot different by the time Opening Day 2016 rolls around. The rebuilding effort has already begun to an extent in Cincinnati, as 80 percent of the team's 2014 starting rotation has already been traded away in Johnny Cueto, Mike Leake, Mat Latos and Alfredo Simon.
This winter, the Reds are expected to be willing to listen to deals on any of their players as the club tries to stock up on young talent with an eye toward being competitive again in the next few years.
With that in mind, let's take a look at some of the Reds' biggest trade assets and their chances of being dealt during what should be an interesting offseason under the guidance of new general manager Dick Williams.
The case for dealing him: There are a number of reasons for the Reds to unload Chapman, aside from the fact that they'd get a great deal of talent in exchange for him. For one, he'd be very expensive to re-sign after becoming a free agent. Closers have never been valued more highly than they are now and his price tag will be incredibly high. Unloading him now to get some value out of him rather than just letting him go makes a lot of sense. On a related note, the Reds would also save millions of dollars in 2016, as Chapman will get a hefty pay raise in arbitration after making $8.05 million this season. Additionally, a closer of Chapman's stature simply doesn't do much good on a lousy team. Of his 65 appearances in 2015, only 36 were save appearances as the Reds lost 98 games.
Chances to be traded: At this point, it'd be a complete shock if Chapman was a Red at the end of the month, let alone on Opening Day next year. MLB Network's Peter Gammons has reported that Chapman is likely to be traded by the end of the weekend. Fox Sports' Ken Rosenthal reported that the Boston Red Sox are among the teams interested, but you can cross them off the list after their trade for Craig Kimbrel. Other teams that could be in the market for closers and have showed interest in Chapman in the past include the Washington Nationals, Arizona Diamondbacks and Houston Astros.
The case for dealing him: Frazier was deemed untouchable at the trade deadline after a huge first half and winning Home Run Derby in Great American Ball Park, but the Reds have clearly changed their tune now. Like Chapman, dealing Frazier would bring back a massive return for the Reds. The two-time All-Star is signed through 2016 and will be arbitration-eligible in 2017 before becoming a free agent for the first time. He'll be 32 years old at that point, making it risky to sign him to a long-term deal since players start (or have already started to) decline at that age. Given that, Frazier is the ultimate sell-high candidate should the Reds decide to pull the trigger on a trade.
Chances to be traded: While the Reds may be open to fielding offers on one of the faces of their franchise, it would take a lot to pry him away. Will any team actually want to give up several top prospects in order to acquire him? On top of that, Frazier is a fan favorite and the move would almost certainly be met with backlash.
The case for dealing him: What team wouldn't want Joey Votto in their lineup? He's an on-base machine and can hit the ball with power to all fields. If any team decided they wanted to make a move for him, they'd have to give up a whole lot to get him. It would also free up a lot of money, as Votto is still set to make $199 million over the next eight seasons.
Chances to be traded: It'd be completely shocking if the Reds traded their star player this winter. His contract is obviously the biggest question mark. If they did make a trade, chances are they'd have to eat at least some of the money he's still owed. Votto also has a full no-trade clause, meaning he'd have to approve of any deal. If the Reds are planning on being competitive in the next few years, Votto will be at the center of it, unless the team wants to go for a full-on, Astros-style rebuild — something that may not be necessary with the talent the organization already has in place.
The case for dealing him: Although Bruce had a disappointing season, hitting just .226/.294/.434, there is still one big aspect of his game that makes him attractive to other teams: power. Despite his unsightly slash line, the 28-year-old still hit 26 home runs and already has 208 through eight major-league seasons. He has a team-friendly contract (he's set to make $12.5 million in 2016 and has a $13 million option for 2017), but is only under contract for two more years, seasons in which the Reds may not be ready to compete.
Chances to be traded: Aside from Chapman, Bruce is the player the Reds are most likely to trade, as he was incredibly close to being sent to the New York Mets at the trade deadline before the Reds got cold feet and backed out. Had he performed better in the 2015 season, the Reds may be more reluctant to trade him. But it was his second consecutive poor season at an age where he's supposed to be in the prime of his career, meaning there may be more motivation in the front office to move him.
The case for dealing him: Phillips had a resurgent season in 2015, hitting .294/.328/.395 with 23 stolen bases, giving him renewed trade value at age 34. Of the players on the block, Phillips would probably bring the smallest return, but the main reason for trading him would be more about money than what was received for him. The second baseman is owed $27 million over the next two years and will be 36 by the time his contract expires. Trading him would allow the club to have extra money to improve the franchise in the coming years, whether it be via free agency or locking up young players on long-term contracts.
Chances to be traded: There has already been some interest in Phillips by the Arizona Diamondbacks, but there will be a couple of hitches in attempting to trade him. The first is his no-trade clause, which he has as a result of being a 10-year veteran who has spent at least the last five years with the same organization. Unless it's to a contending team, Phillips would probably not approve of any deal. Moreover, teams may be hesitant to take on his contract, especially at his age. Any deal for Phillips would likely involve an exchange of money, according to a report by Rosenthal.
More from isportsweb.com:
---
---