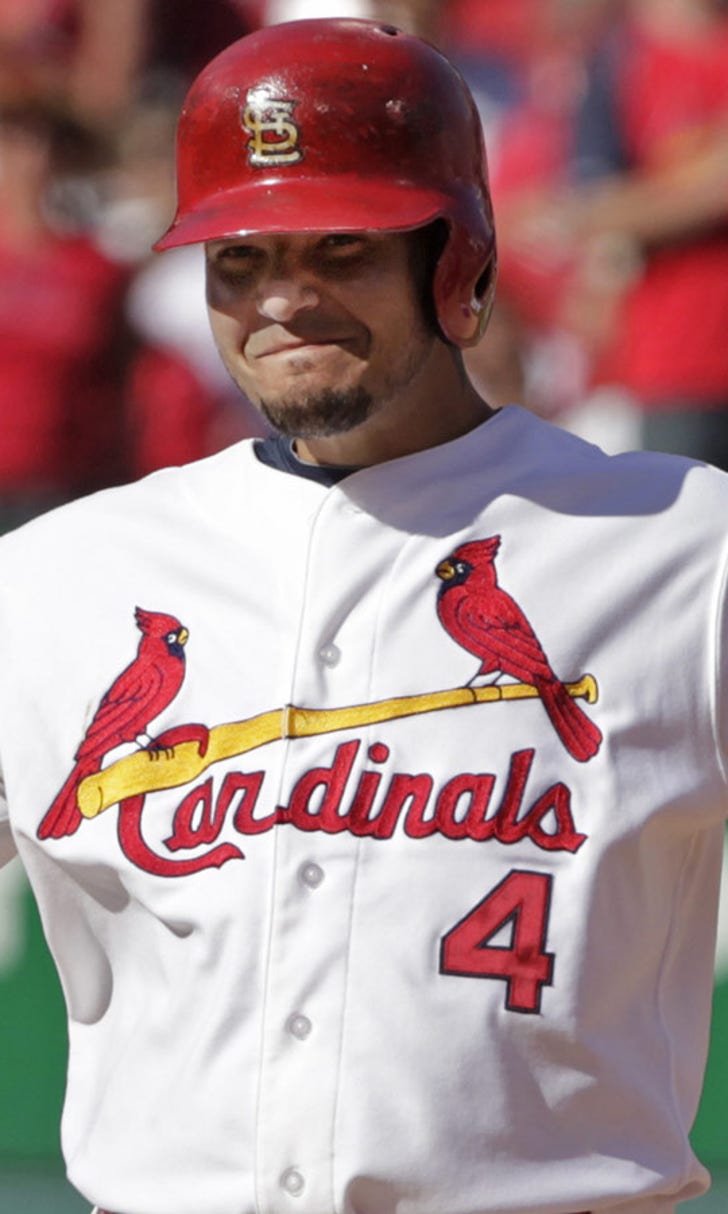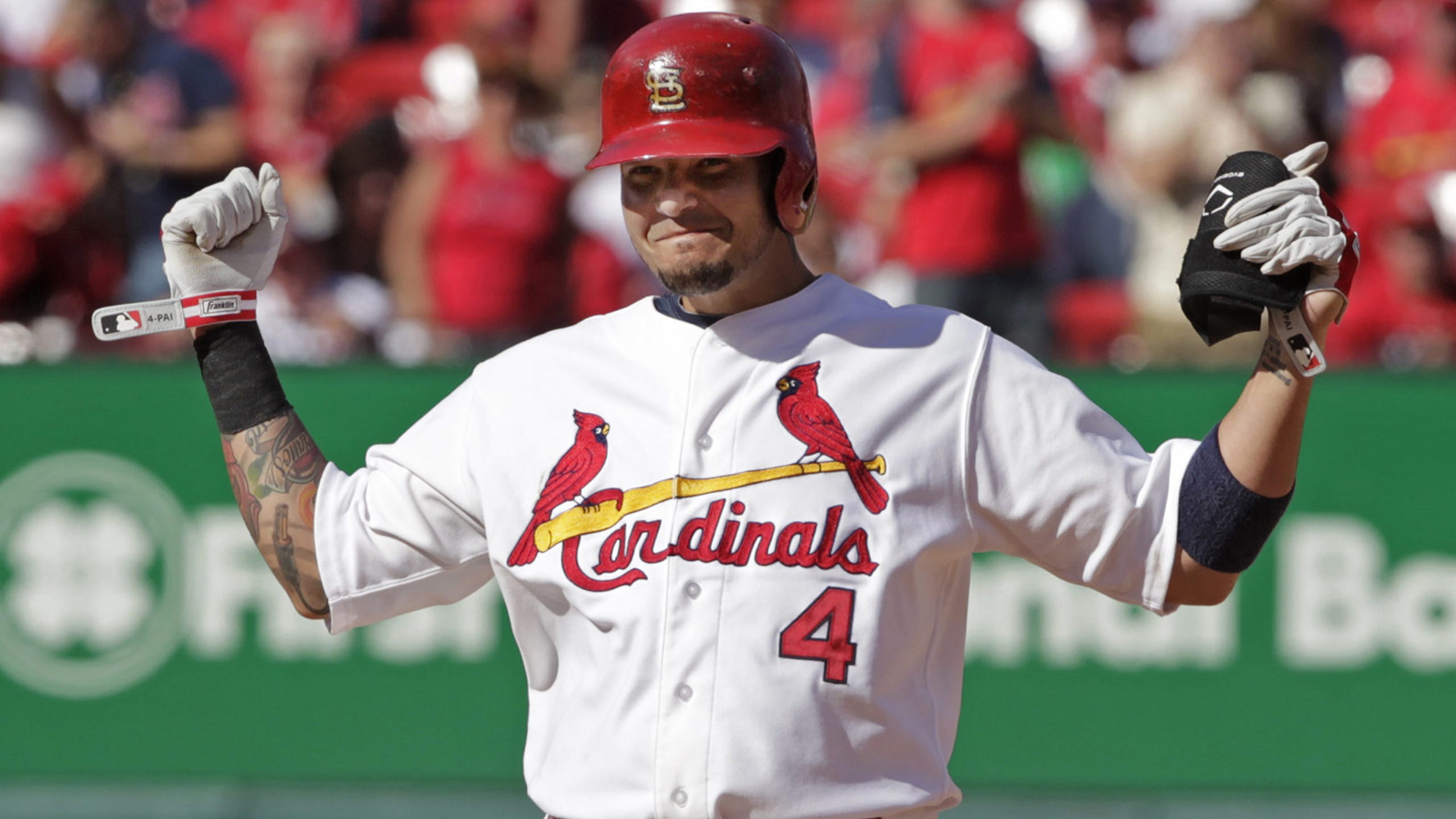 Cardinals, Matheny 'much more optimistic' about Molina's NLDS chances
BY foxsports • October 8, 2015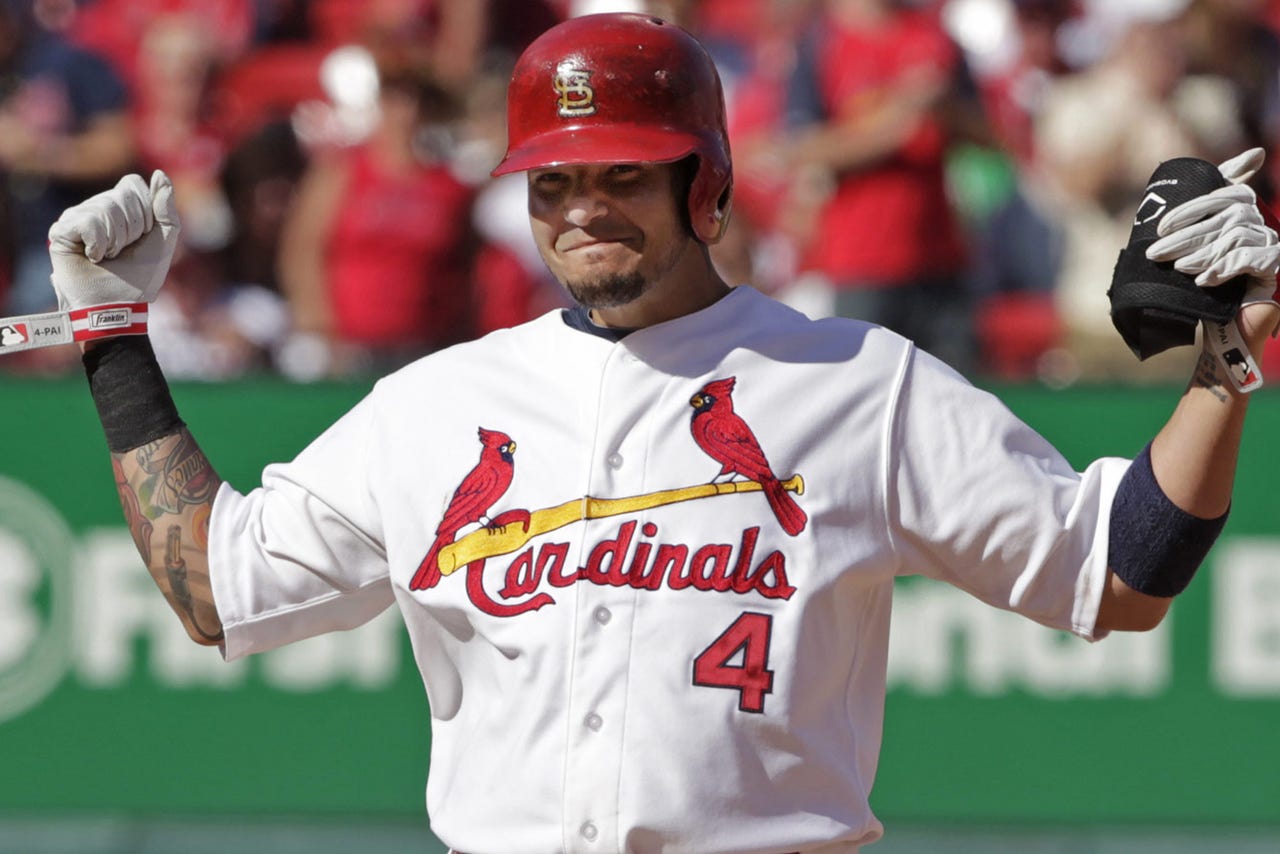 St. Louis Cardinals manager Mike Matheny doesn't like to tip his hand very often, but he couldn't contain himself on Wednesday. 
Catcher Yadier Molina, working his way back from a torn ligament in his left thumb, did some drills on Tuesday and things went quite well - so well, in fact, that Matheny said he was 'much more optimistic' about Molina's chances of playing in the NLDS. 
After hitting and doing usual defensive catching drills, Molina came out of it looking great according to Derrick Goold of the St. Louis Post-Dispatch. "All those things point in the direction that it's possible," Matheny told Goold. 
As for the player's perspective, reliever Carlos Villanueva echoed the same sentiment put out by Matheny, as captured by Goold: "I saw him today. He went out there and caught (Michael) Wacha. And he looked great. I saw him take some swings. Vintage Yadi, (hitting) some balls to right field. It's just what he does. We are excited."
The Cards could announce their NLDS roster on Thursday, a day before John Lackey takes the mound at Busch Stadium to face the Chicago Cubs in Game 1 (which will air on TBS). Will Molina be on the 25-man roster? The answer will come soon enough. 
---
---