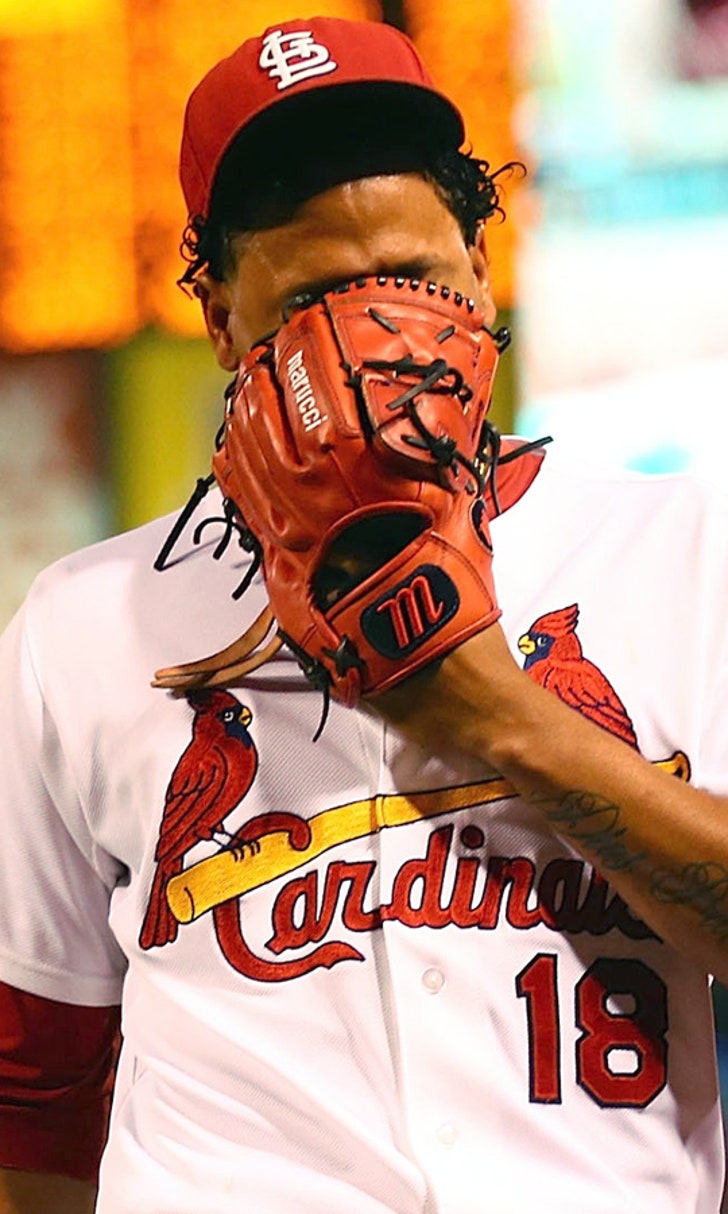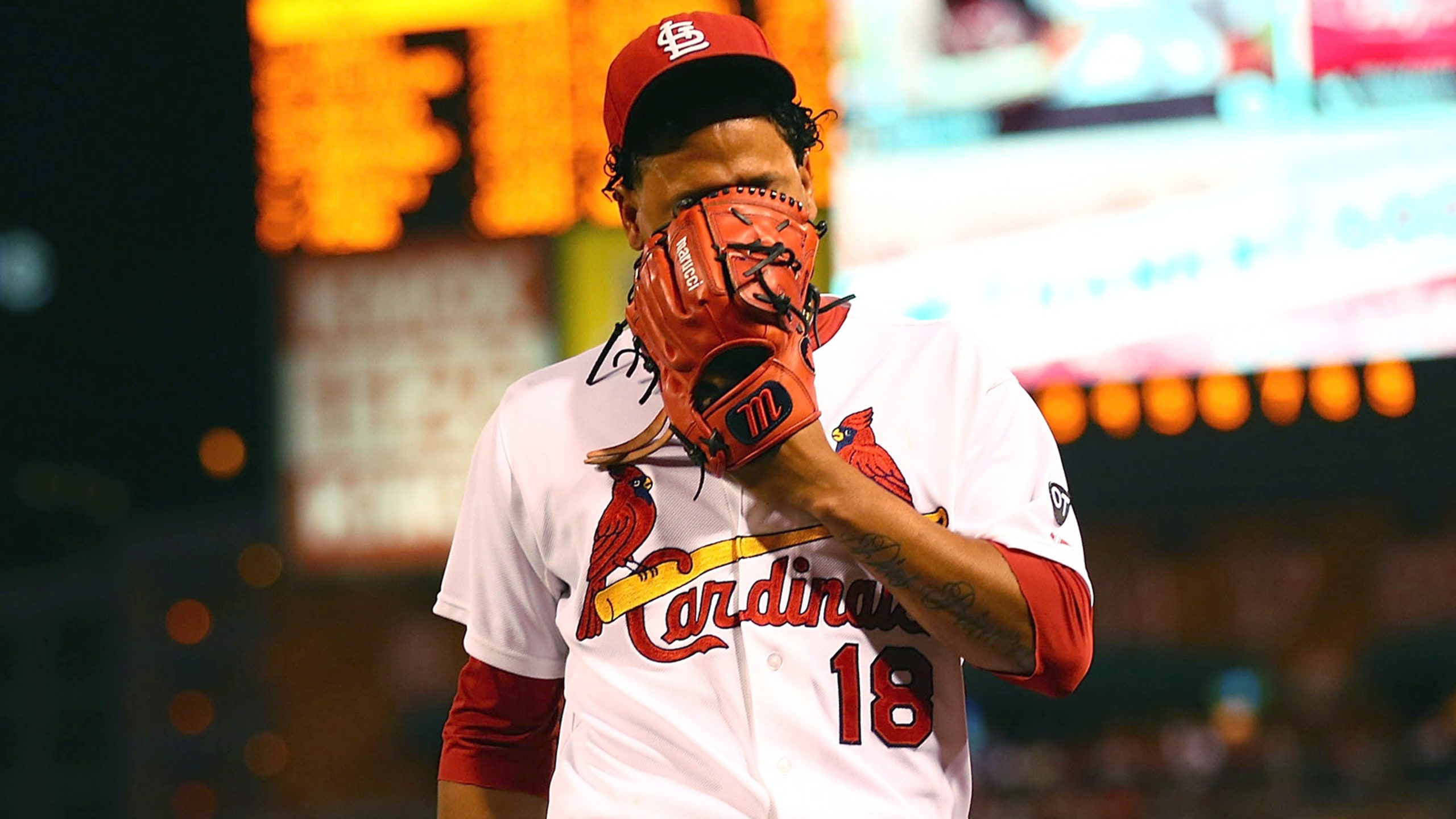 Cardinals lose 14-game winner for season with shoulder strain
BY foxsports • September 26, 2015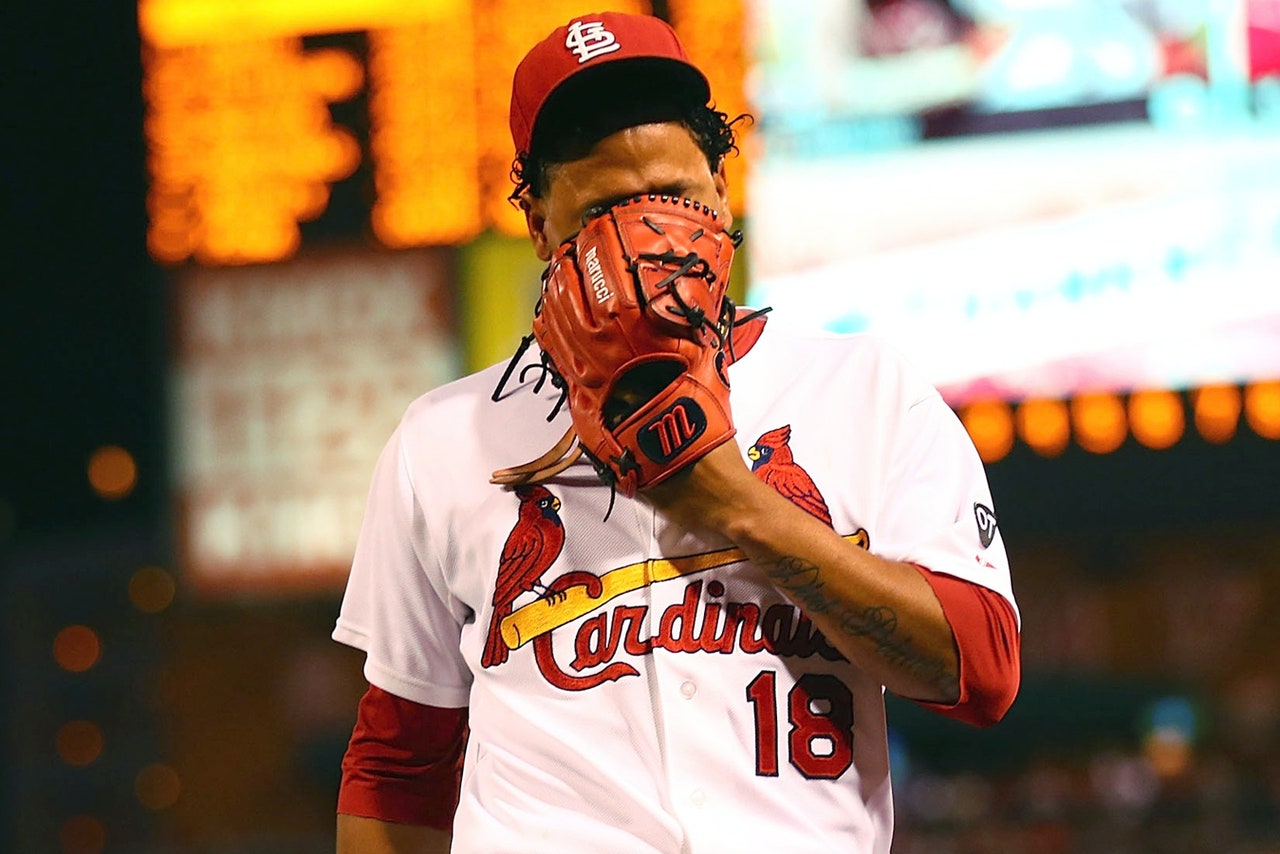 St. Louis Cardinals pitcher Carlos Martinez is done for the year because of a shoulder strain.
The 14-game winner lasted just six pitches Friday night against the Milwaukee Brewers, his last action of 2015. He will not pitch in the postseason, even if the Cardinals make a late-October run.
General manager John Mozeliak said Saturday an MRI showed the damage. Rest rather than surgery was prescribed with a recovery time of between one and two months. The team anticipates he'll be ready to go for spring training.
Mozeliak said if the injury occurred on Aug. 1, the 24-year-old right-hander potentially could have pitched in the postseason.
"Unfortunately, where we are on the calendar, it's just not going to work out," Mozeliak said.
Manager Mike Matheny said Martinez was "broken up" by the news. The pitcher had dedicated his season to late teammate Oscar Taveras, a fellow Dominican Republic countryman, etching the initials "OT" on the back of the mound before starts.
"Just a shame," Matheny said. "But he gets it."
The injury is the latest hit for the NL Central leaders, who topped the majors with a 97-57 record despite losing Adam Wainwright, Matt Holliday, Matt Adams, Jon Jay and Jordan Walden for extended periods.
"Such is this game," Matheny said. "We're just going to have to keep rolling like so many other times this season."
Mozeliak said Martinez wanted to keep pitching but said he made it clear speaking with the pitcher's agent that this was best for the long haul.
"He showed he's an elite-level starting pitcher," Mozeliak said. "Needless to say, when he was on he was one of the more dominant guys in the game."
The Cardinals have a strong rotation even without Martinez, with Lance Lynn likely to get a starting spot behind John Lackey, Michael Wacha and Jaime Garcia if St. Louis reaches the Division Series.
Mozeliak said the postseason rotation had not been discussed, for precisely this reason. He said Lynn's postseason experience would be a plus.
"Sometimes decisions get made for you," Mozeliak said.
Ace Adam Wainwright, who threw a second simulated game earlier Saturday, is not under consideration for the postseason rotation because there isn't enough time to build up strength. Wainwright has made a rapid recovery from a torn left Achilles in late April, and is likely to get a chance to pitch in relief before the postseason.
"What we saw baseball-wise out here was very good," Matheny said. "It's just a matter of getting medical clearance."
Tyler Lyons, who stepped after Martinez was hurt, is likely to inherit that spot for the short term Wednesday at Pittsburgh. The Cardinals entered Saturday with a three-game lead and eight games remaining, and could potentially alter the rotation for the upcoming series at second-place Pittsburgh that starts Monday.
Matheny said the plan was the "stay the course." But he also said, "We're not making any announcements right now, who's throwing when."
Velocity was way down during Martinez' brief outing, with the first pitch clocked at 87 mph. He said after Friday's game he'd had stiffness during his last start in Chicago against the Cubs, but Mozeliak didn't think the injury was a workload issue.
Martinez ranked among the league leaders with a 14-7 record and 3.01 ERA and threw a career-high 179 2/3 innings in his first season in the rotation.
"You could argue either side of usage or maybe fatigue," Mozeliak said. "In the end, I don't think we'll ever know the answer to that." 
---
---