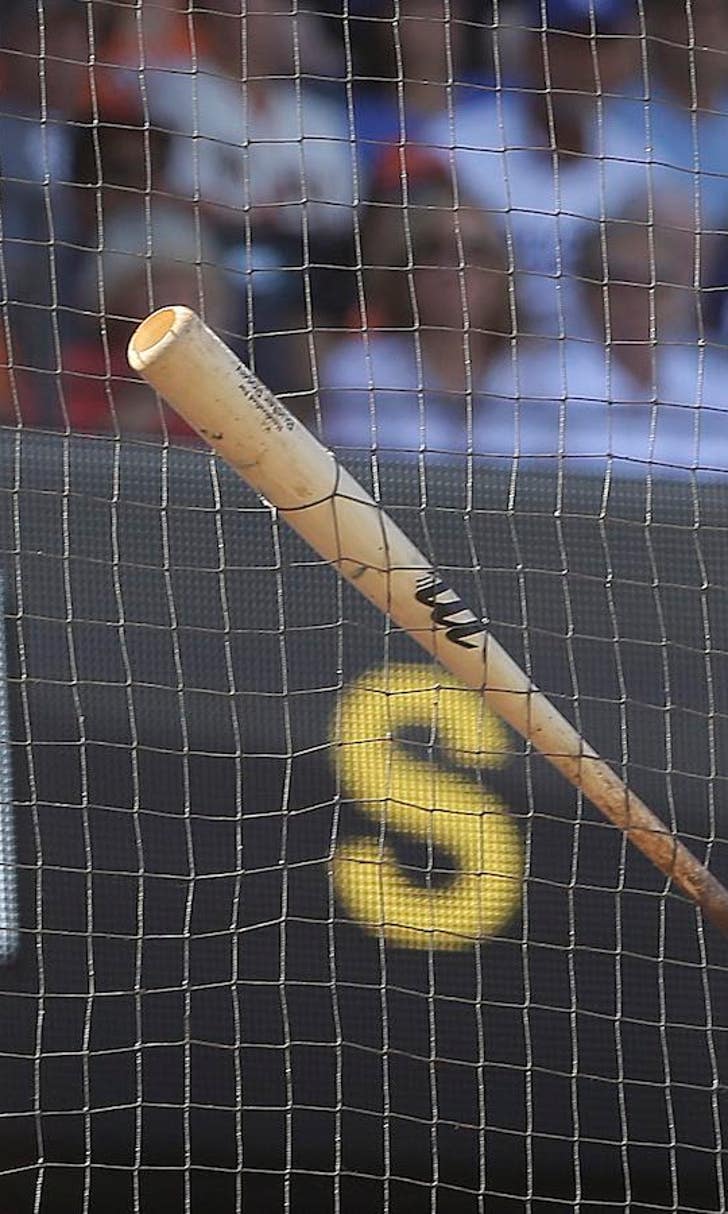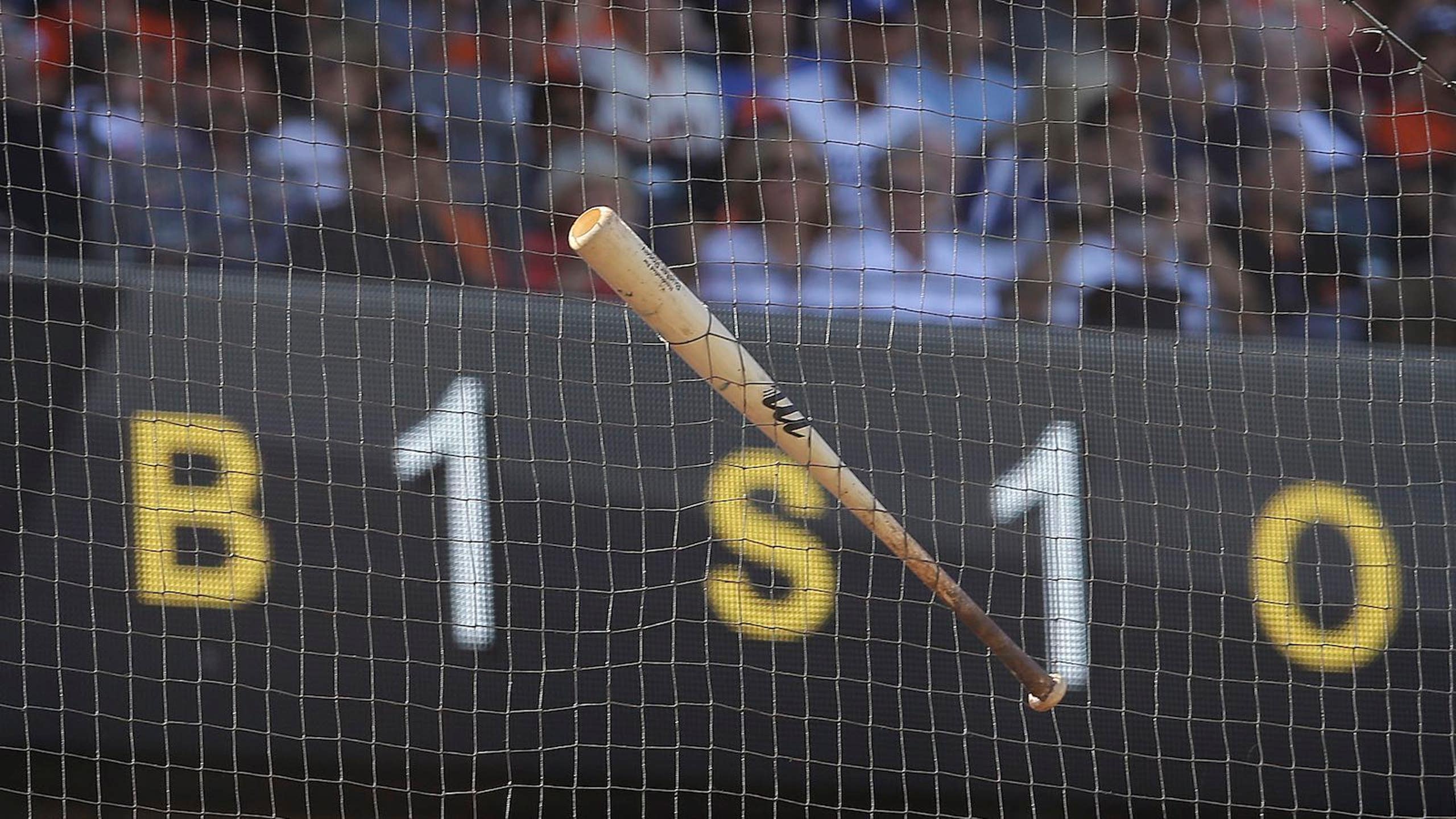 Buster Posey somehow got his bat stuck in netting yet again
BY Cameron DaSilva • June 13, 2016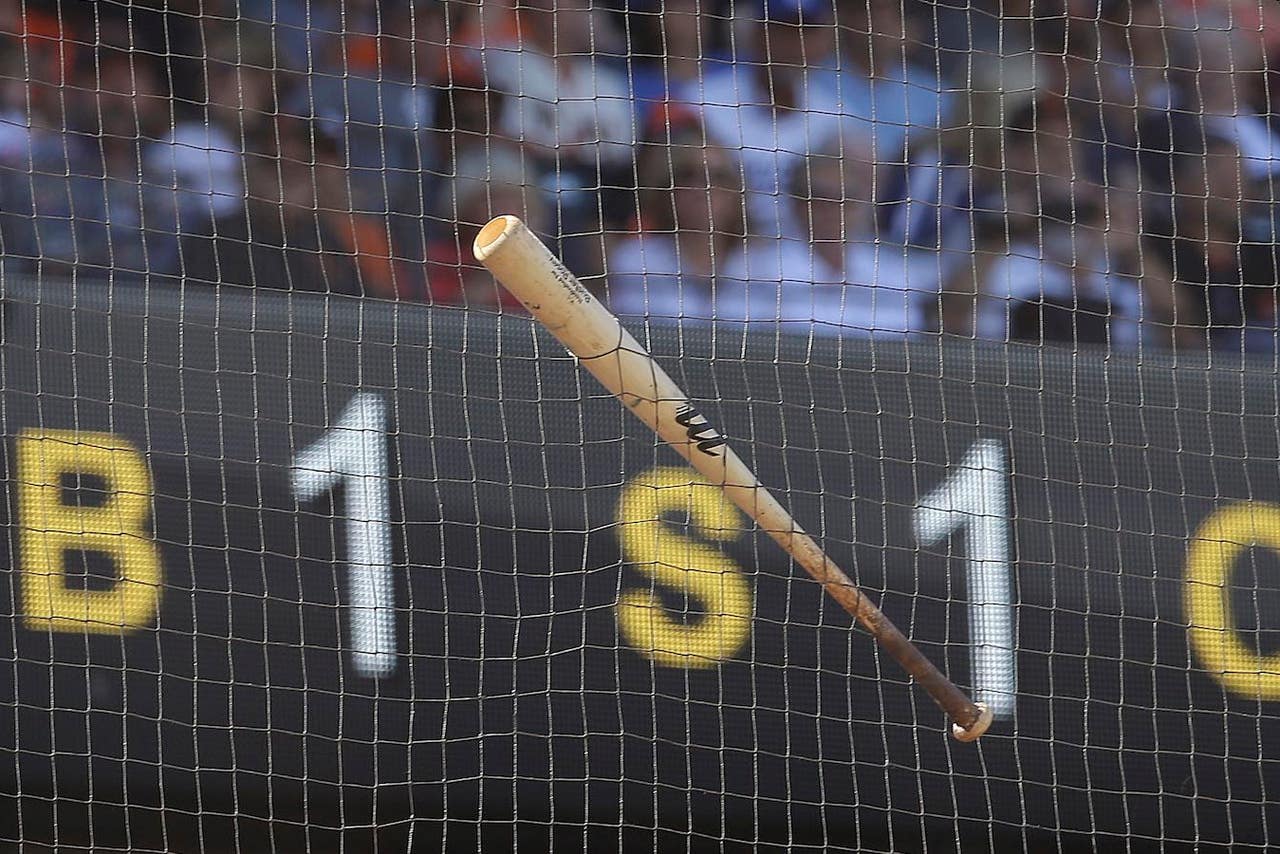 San Francisco Giants catcher Buster Posey is among the best at his position in all of baseball. He's been held in that regard for several years now, having won a Rookie of the Year award and an MVP. He's also gotten great at throwing his bats at the protective netting behind home plate and getting them stuck.
It's a strange occurrence that doesn't happen all that often, but Posey has made a habit out of it. On Saturday, he pulled it off as the bat slipped out of his hands. It went flying a good 15 feet up the netting, high enough to require a ladder to retrieve it.
One day later, Posey somehow got his bat stuck again. This time, it came dangerously close to finding the camera well. Fortunately, the netting caught it, as it's expected to do.
Based on Buster Posey's unintentional bat throws alone, it's pretty clear that MLB was right to extend the protective netting further down the baselines. Had they not been there, injuries very well could have happened. 
Maybe it's time for some stickier gloves, Buster. A handful of NFL wide receivers should be able to help with that.
---
---