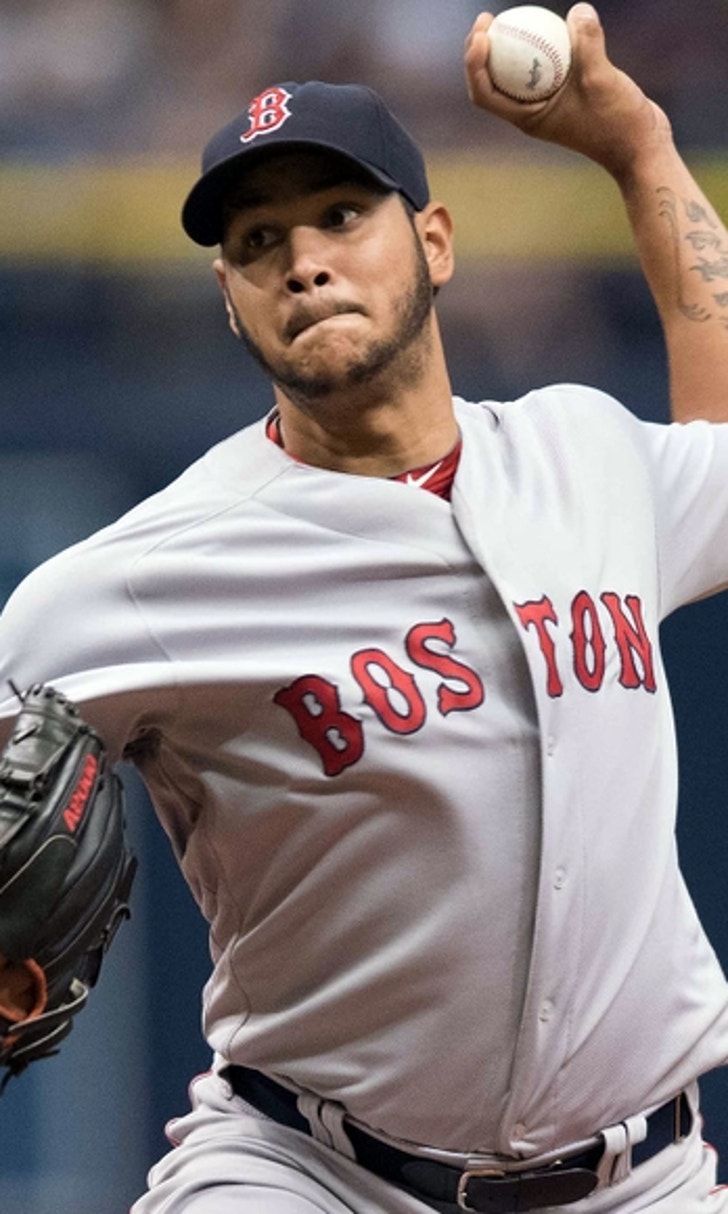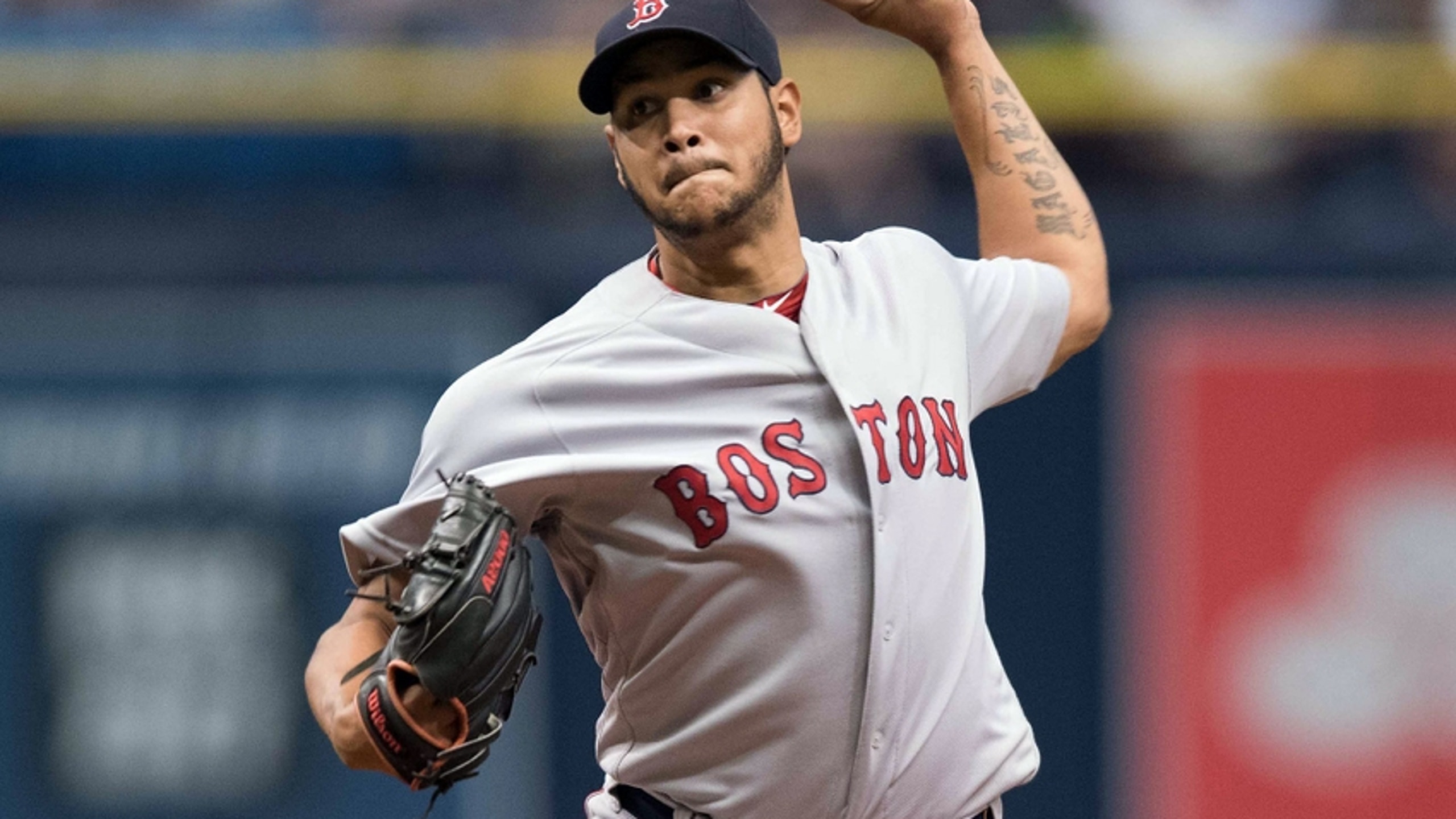 Boston Red Sox: Eduardo Rodriguez Has Another Knee Issue
BY Fansided and Andrew Schmid/FanSided via Call to the Pen • December 29, 2016
Boston Red Sox starting pitcher Eduardo Rodriguez has encountered another issue with his right knee.
Eduardo Rodriguez of the Boston Red Sox has yet another knee issue, as Dayn Perry of CBS Sports reports. According to him and Nick Cafardo of the Boston Globe, Rodriguez exited a Venezuelan winter ball game with right knee discomfort. This said, Red Sox president of baseball operations Dave Dombrowski wrote that the injury does not appear to be anything serious.
Despite the seemingly minor nature of the injury and Dombrowski's calm response, this should still be a cause for concern for the Boston Red Sox. Eduardo Rodriguez, of course, missed nearly two months this year with a dislocated right kneecap. Even if he merely tweaked his knee, there is always a danger that he creates another problem.
Of course, having concern does not necessarily mean that an overreaction is necessary. The Red Sox may shut Rodriguez down for the rest of winter ball to ensure that the knee stays healthy, but this in no way should be indicative of a lesser performance in 2017. Rather, this should be a reminder that he did suffer a serious injury to that same joint a few months ago. A re-injury is always a possibility, as with any player, but this could be something that the Boston Red Sox will want to monitor into the future.
More from Call to the Pen
As for the team's future plans for Rodriguez, the lefty currently slates to join their starting rotation this year. The pitcher, who turns 24 years old this April, will join the likes of Chris Sale, David Price, and reigning Cy Young Award-winner Rick Porcello in what should be a dominant rotation. If Rodriguez can become a solid rotation option, it is easy to envision a successful season for the Boston Red Sox.
The problem with this optimism is twofold. For one, Rodriguez has yet to show the world that he can be a quality major-league pitcher. In 107 innings, he posted a 4.71 earned run average last year with iffy peripherals. Opponents hit him hard, but he does possess the talent to be an above-average pitcher. Back in the minor leagues, he displayed flashes of brilliance in the systems of both the Baltimore Orioles and the Boston Red Sox.
The second issue is that Rodriguez' health and success could be directly tied to the success of the Boston Red Sox' rotation. The team has very little depth beyond their three studs, Drew Pomeranz, and Eduardo Rodriguez. Steven Wright currently looks to be their best option should one of the starting five fall to injury, but he comes with several questions himself.
If several of their starters need replacement, the Sox could be in for some trouble. It may be wise to acquire more depth during the remainder of the off-season. Still, a healthy Eduardo Rodriguez who grows into his potential could help create a magical season.
---
---