Baltimore Orioles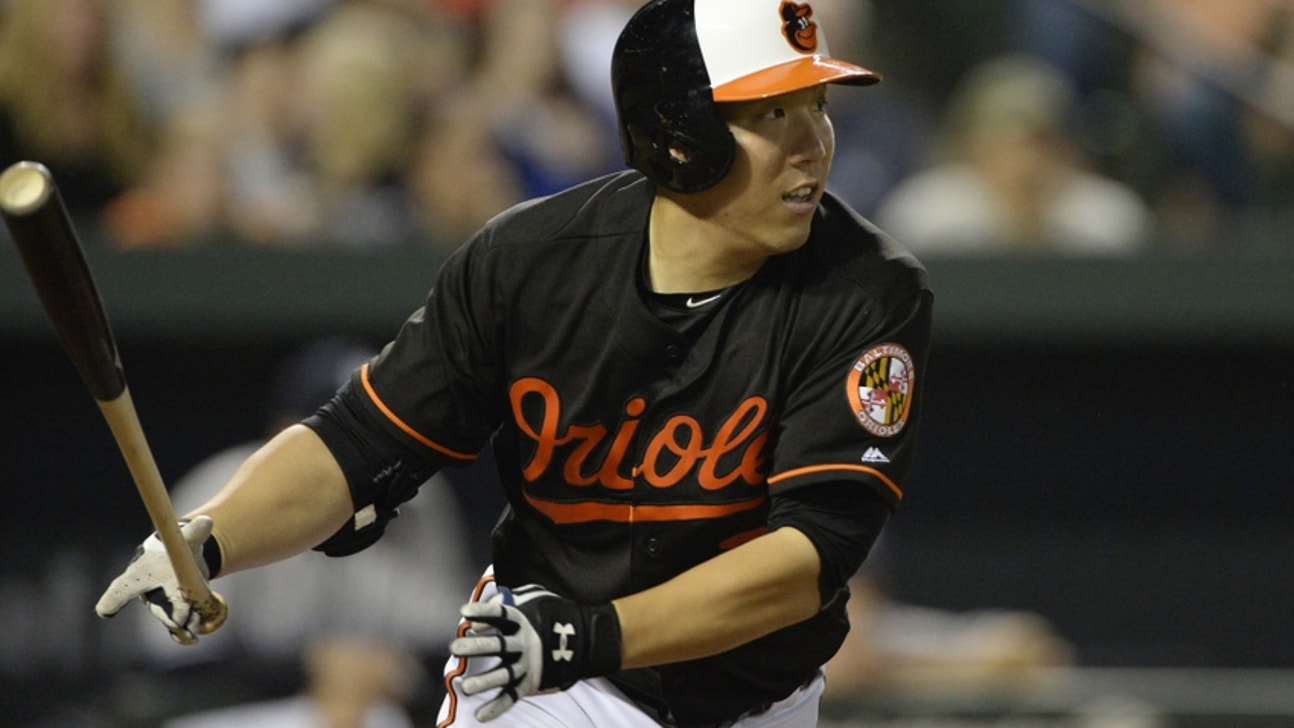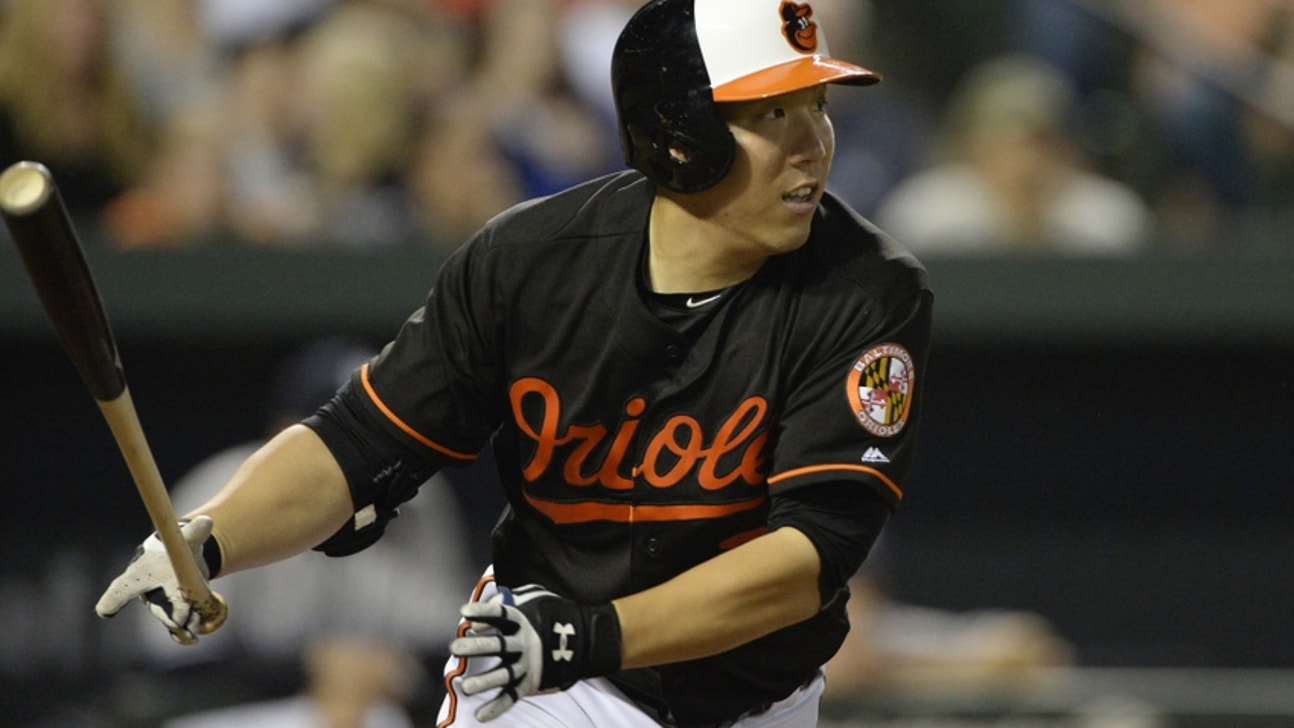 Baltimore Orioles
Baltimore Orioles: Platooning Kim, Rickard and Walker
Updated
Mar. 4, 2020 3:46 p.m. ET

Fansided, Jamie Ellis/FanSided via Birds Watcher
The Baltimore Orioles employed a left field platoon system in the past with great success.  Can the Orioles achieve similar success with the players on their current roster?
In 1979, the Baltimore Orioles split their left field ABs between left hand hitting Gary Roenicke (279) and Pat Kelly (66) and right hand hitting John Lowenstein (109) and Benny Ayala (63).  The result was a left field stat line of .253/.352/.524/.876 with 37 HR and 86 RBI.  In 1980, the same group of left fielders hit .290/.293/.429/.722 with 15 HR and 56 RBI.
Fast forward to 1982 when the left field combination of right hand hitting John Lowenstein (302 AB) and left hand hitting Gary Roenicke (174 AB) combined to hit .294/.400/.574/.974 with 33 HR and 94 RBI.  Finally, in the world championship season of 1983, the left field combination of John Lowenstein (290 AB) and Gary Roenicke (170 AB) combined to hit .302/.384/.539/.923 with 29 HR and 98 RBI.
The use of the left field platoon in Baltimore during those 4 seasons helped the Birds accumulate a combined record of 394 wins and 251 losses (a .611 win percentage) with 2 American League Pennants and a World Series victory.  Would the Orioles be as effective with a left field platoon in 2017?
More from Birds Watcher
The current outfield roster is lacking in many ways.  Adam Jones is a fixture in centerfield.  Hyun Soo Kim figures to get ABs against right-handers after batting .321/.393/.446/.839 last year against righties.  Beyond that there are many, many question marks.  The only current left field options are Joey Rickard, Christian Walker and 3 players who have never had a big league plate appearance in Adam Walker, Aneury Tavarez and Anthony Santander.  Dariel Alvarez is on the 25-man roster, but he is a natural right fielder.
Let me start with the 3 players with zero major league experience.  Adam Walker is probably the most intriguing as he is a powerful right hand hitter who has 124 home runs in 5 minor league seasons.  He has also struck out 744 times and maintains a .310 career OPS.  Again – no major league experience.
Aneury Tavarez is one of the Birds 2 Rule-5 picks.  A career .270 minor league hitter, he does have some speed and batted .335 at AA Portland last season with a .379 OBP.  Jumping from AA to the majors is a big ask, but if the Orioles are going to keep one of their Rule-5 picks, Tavarez seems to have the leg up.
Anthony Santander is the other Rule-5 pick and while is .343 career OBP is intriguing, he has never played a game above High-A ball!  It would seem that Santander is a long shot to make the final 25 man roster.
That leaves Joey Rickard and Christian Walker as possible left field platoon mates with Hyun Soo Kim.  As noted above, Kim could get most of the ABs against righties and if he can replicate his .321, 6 HR, 22 RBI performance from last season against righties, I would take it.  Joey Rickard had success against lefties last year batting .313/.367/.494/.861 in 83 ABs.  If you extrapolate his numbers over 200 ABs, you get a .313 hitter with 7 HR and 22 RBI.  While the platoon lacks power, it does provide for a nice top of the order duo that gets on base.
It's possible that Christian Walker could be thrown into the left field mix as well.  Walker's splits aren't consistent year over year as, in some years, he hits for a higher average against lefties while other years he hits for a higher average against righties.  His power against righties does seem to diminish a bit against lefties.
While I would like to see the Baltimore Orioles add another left field bat, I don't feel it's the team's biggest need.  I wouldn't mind seeing a platoon of Kim, Rickard and Walker.  If they could put up a stat line of .300/.350/.475/.825 with say 20+ home runs and 50+ RBIs, I think we would all be very happy.
Want your voice heard? Join the Birds Watcher team!
What do you think?  Should the Orioles add another proven left fielder or should they try to platoon Kim, Rickard and maybe even Walker?
---
---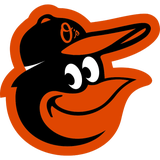 Get more from Baltimore Orioles
Follow your favorites to get information about games, news and more
---