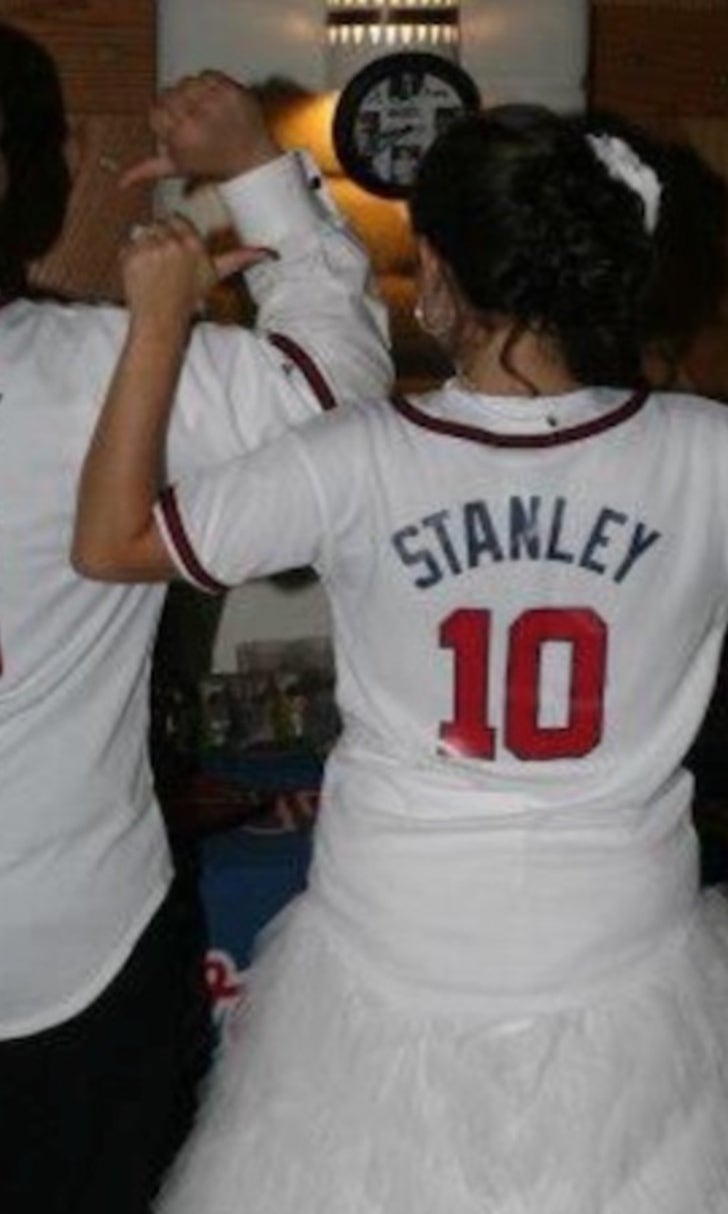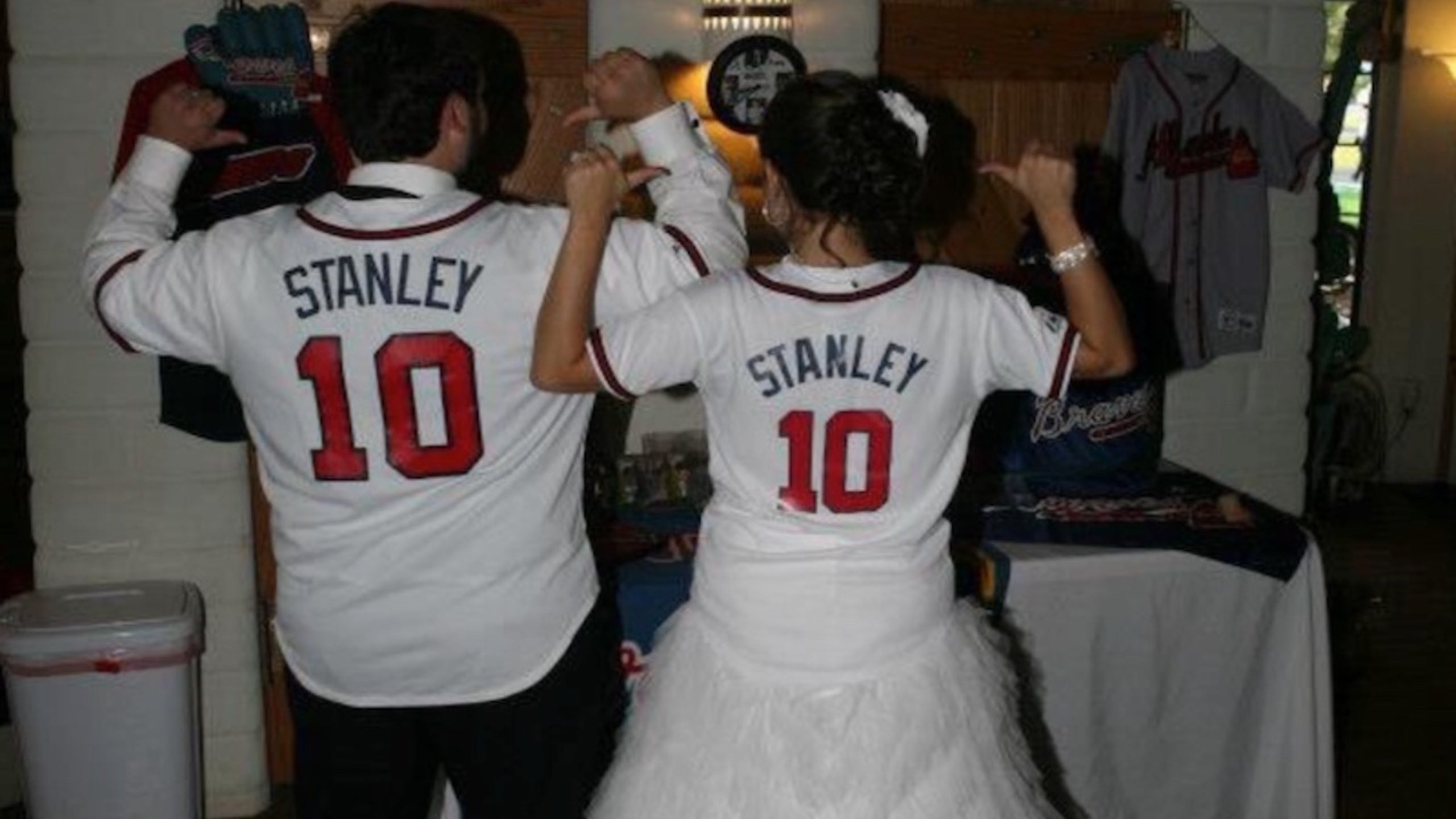 Atlanta couple has Chipper Jones-themed wedding
BY foxsports • January 11, 2016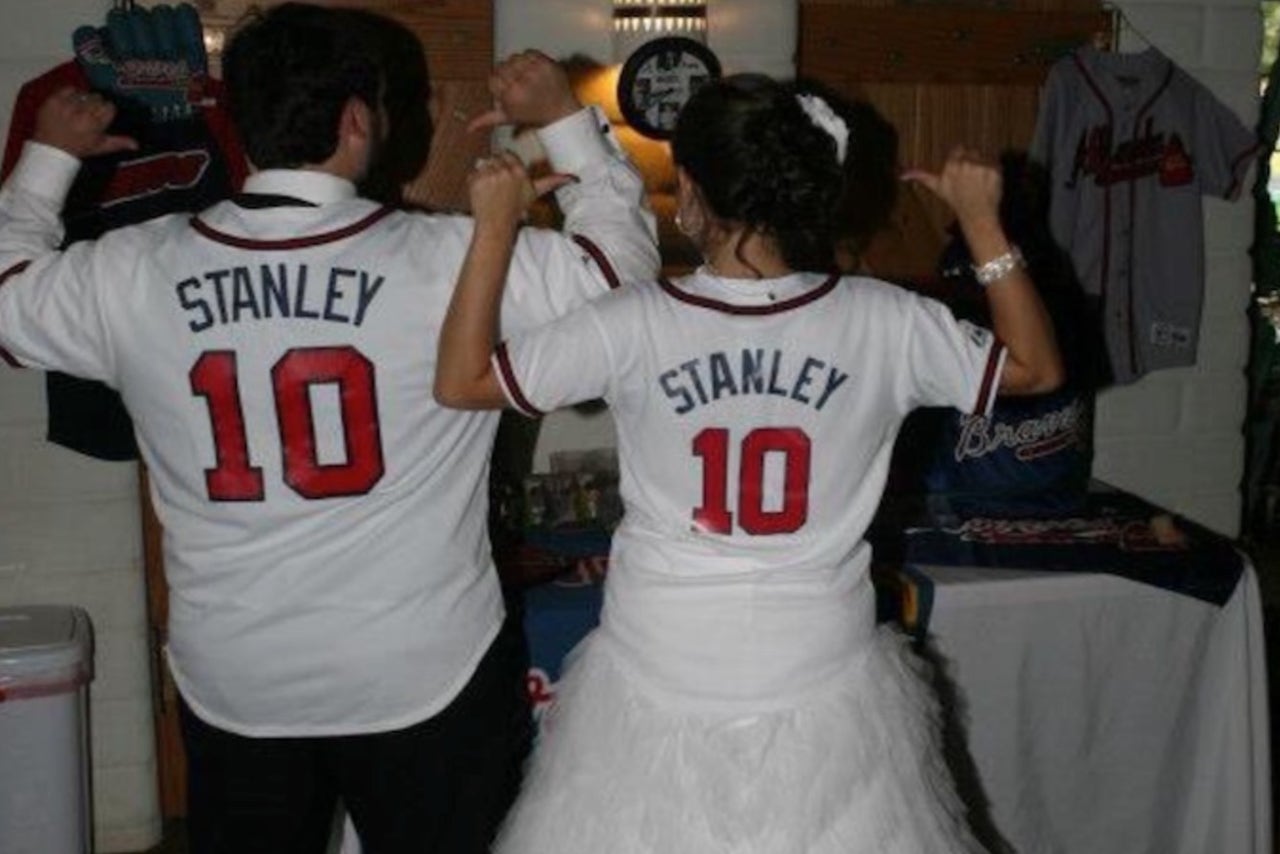 By Shawn Anderson
Back in June, Chipper Jones tied the knot with his third wife, former Playboy model Taylor Higgins, in the Bahamas.
Saturday, at some venue that is obviously not the Bahamas (and more than likely a VFW somewhere in the Greater Atlanta area), some dude forced his wife into having a Chipper Jones-themed wedding.
Ugh. But wait…there's more!
Okay.
Clearly Mrs. Stanley had a hand in this given the personalized lady-sized jersey, but I'm going to go out on a limb and assume that when this girl was growing up her dream wasn't to get married in front of an Atlanta Braves shrine adorned with the gear of some Sandy Hook truther.
Just a hunch.
More from Hall of Very Good:
---
---