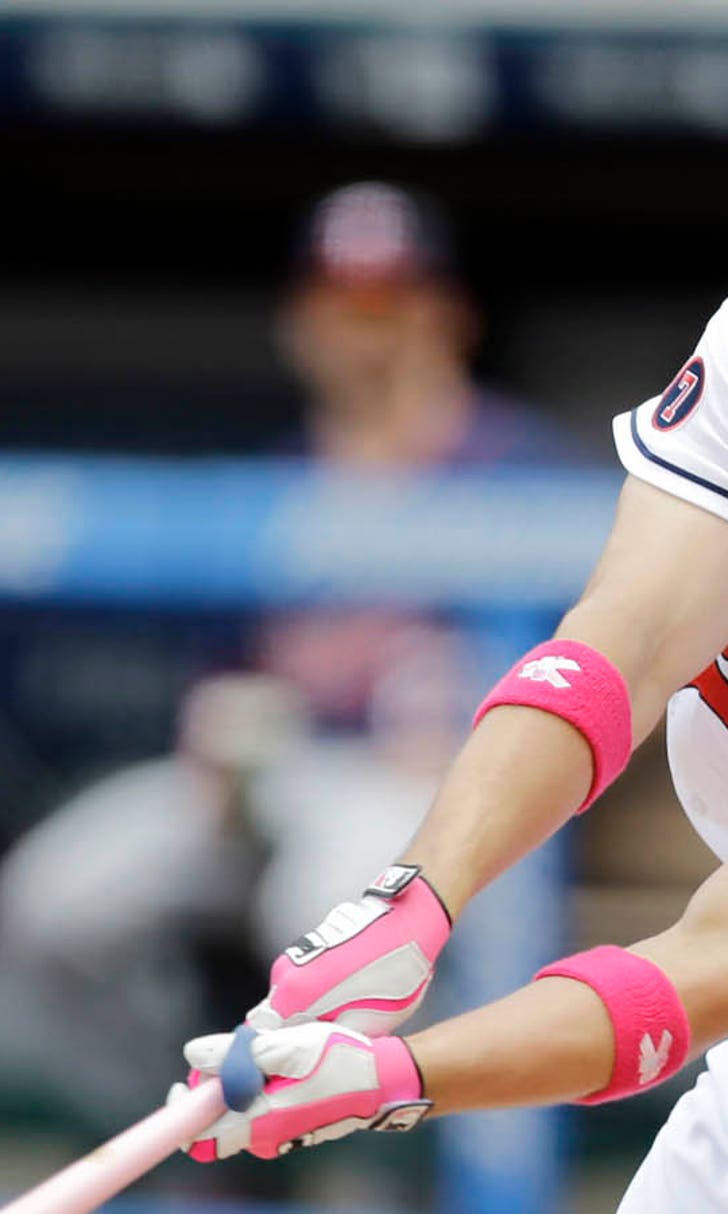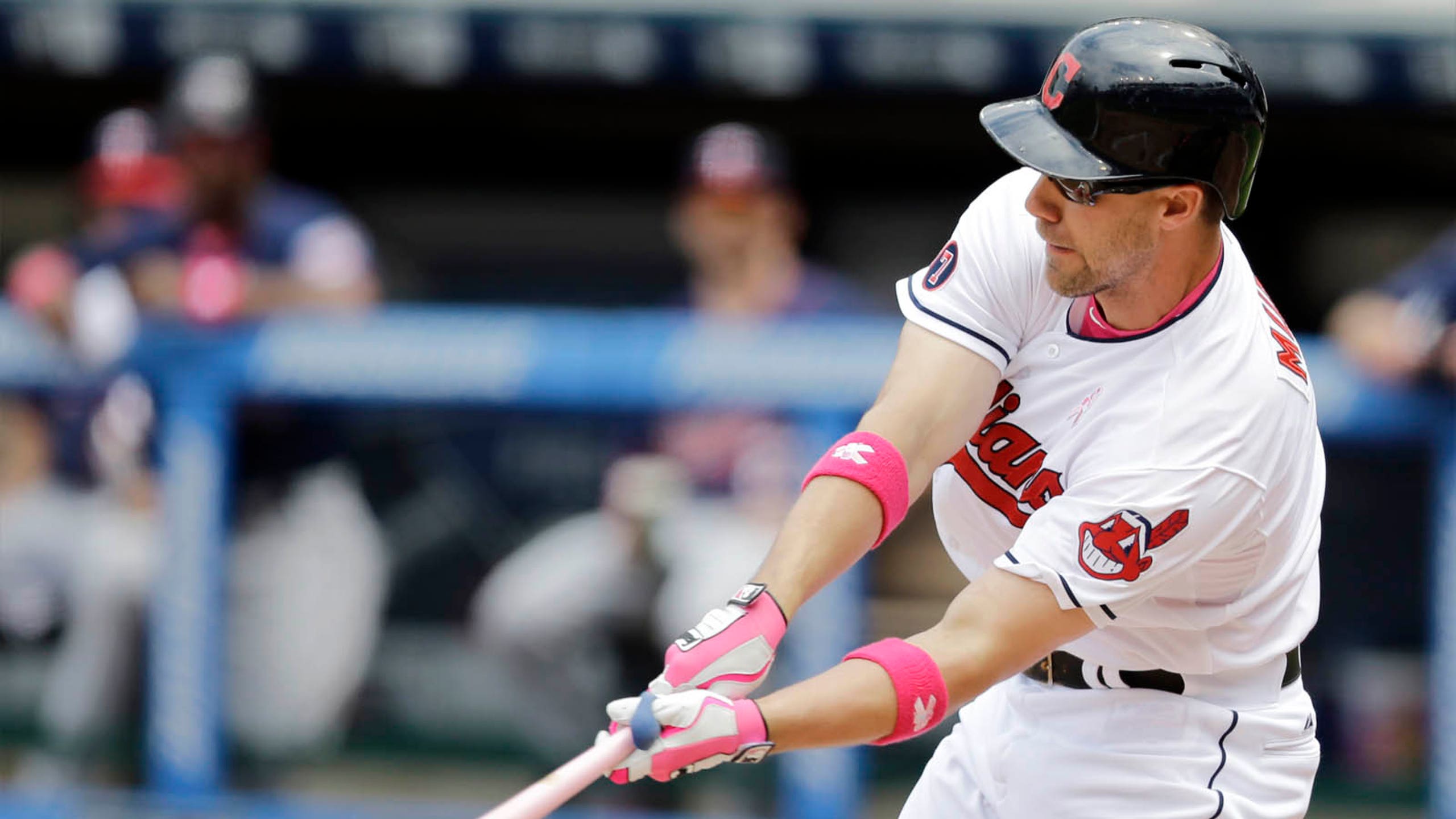 Angels deal for two outfielders: Indians' Murphy, Rays' DeJesus
BY foxsports • July 28, 2015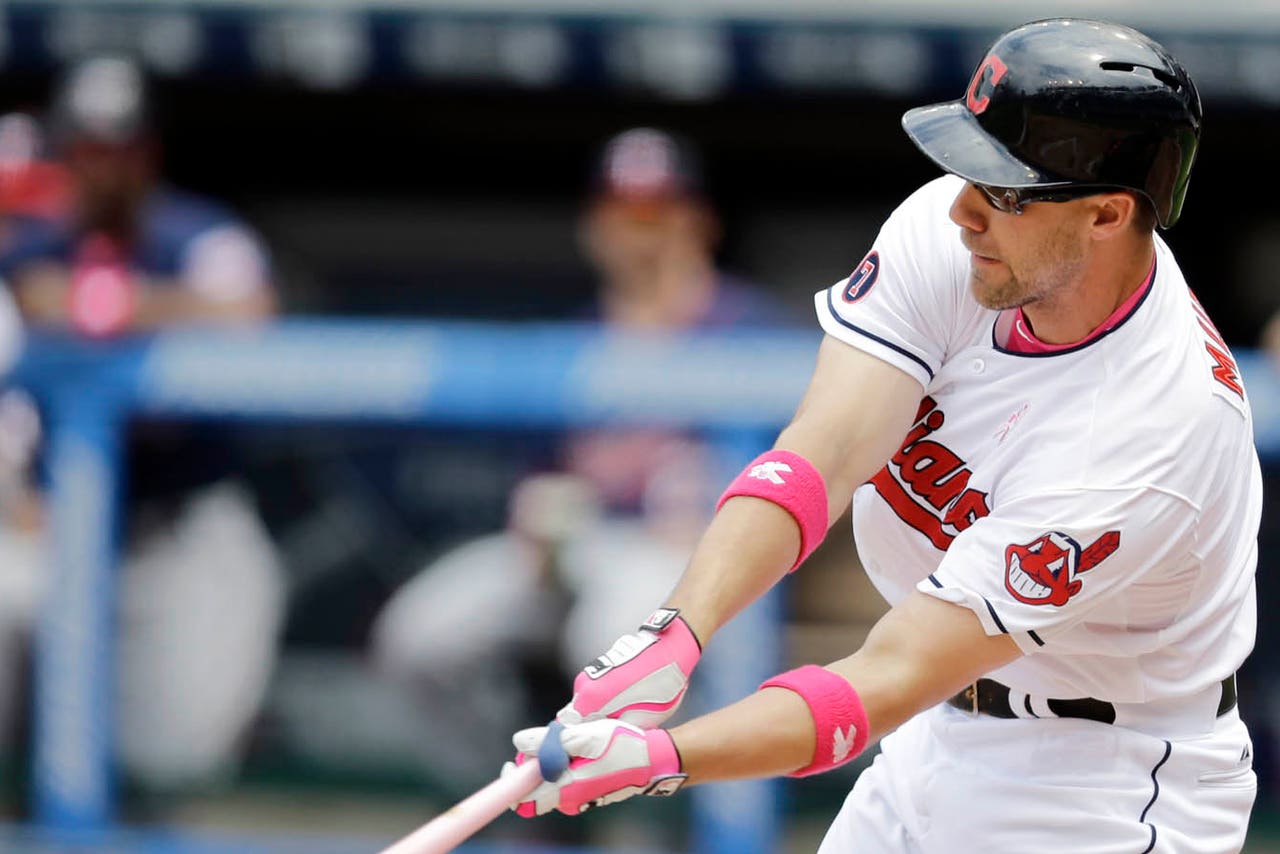 After a two-day flurry of trades, the Los Angeles Angels have three new veteran outfielders to fill the most glaring hole in their lineup for the stretch run.
The Angels acquired David Murphy from Cleveland and picked up David DeJesus from Tampa Bay on Tuesday, giving up two low-level prospects in the deals. A day earlier, Los Angeles acquired Shane Victorino from Boston. 
All three veterans will be in the mix to play left field for the Angels, who have struggled mightily at the position all season. Victorino made his first start for the Angels on Tuesday in Houston, while Murphy and DeJesus will join the club later this week. A 10-5 loss to Houston on Tuesday night left the Angels and Astros tied for first in the AL West. 
"The results will show up on the field, but I feel a lot better, especially getting some guys that play left field now," Angels interim general manager Bill Stoneman said. "I feel a whole lot better about our chances. We've got some veteran guys that have been there before and know what this battle is about as we go down to the wire."
In the deal for Murphy, the Angels sent minor-league shortstop Eric Stamets to the Indians.
Murphy is batting .296 with five homers and 27 RBI in 84 games for the disappointing Indians, who have lost six straight (after Tuesday's 2-1 loss to the Royals) and fallen into last place in the AL Central. 
Murphy has played for Boston and Texas during his 10-year major-league career, appearing in two World Series and 27 playoff games with the Rangers.
"I don't think it's going to be weird to be an Angel; I think it will be a bit weird playing against Texas as an Angel," Murphy said. "On the positive side, I know the American League West extremely well, so I think that's only going to help." 
The 33-year-old Murphy was originally in Cleveland's lineup Tuesday night, batting fourth as the designated hitter against Kansas City. He was scratched about an hour before the first pitch.
He left Texas to sign as a free agent with the Indians in 2013, and he is making $6 million this season with a $7 million club option for 2016. He batted .262 with eight homers and 58 RBI last season.
"Obviously, he's one of my best friends, so I'm going to miss him," Indians outfielder Brandon Moss said. "But, he's going to a place where (the team) is in a position that we thought we'd be in at this point. To go from a team that's struggling and trying to find its way right now, to a team that's playing good baseball and doing some good things, I'm sure he's excited for the opportunity." 
Stamets, 23, has spent the entire 2015 season at Double-A Arkansas. He is a standout fielder, but is batting .248 with three homers and 23 RBI in 62 games. 
"He's a guy we've liked for a while, dating back to his days in the draft from the University of Evansville," Indians GM Chris Antonetti said. "He's a defensive-oriented shortstop. He's a really good defender at short and is developing with the bat. He's a guy that will add depth to our upper-level infielders in our system and a guy we're excited to have." 
To acquire DeJesus, the Angels sent minor-league pitcher Eduar Lopez to the Rays. The 35-year-old DeJesus is hitting .259 with five homers and 26 RBI this season. He has hit .276 with 99 homers and 569 RBI in his 13-year career with Kansas City, Oakland, the Chicago Cubs, Washington and Tampa Bay. 
Lopez was 2-2 with a 4.32 ERA in eight starts at rookie-level Orem this season. The 20-year-old is 10-9 with a 3.39 ERA in parts of four minor league seasons.
DeJesus had mixed emotions about the deal.
"My family is out in LA so it's a blessing in disguise," DeJesus said. "It stinks leaving these guys that you've worked all season and spring training with to put ourselves in the situation to get to the playoffs and we're right there. That's the tough part, but I'm going to a first-place team and I get to move closer to where I live. So it's a good problem."
He has started 65 games this season, 44 in left field, 20 at designated hitter and one in right field.
Rays president of baseball operations Matt Silverman said that John Jaso and eventually Desmond Jennings will get the at-bats that DeJesus was getting. Jennings hasn't played since April 25 because of arthroscopic surgery on his left knee, but is going on a rehabilitation assignment on Friday.
"Going back to spring training, we didn't think it was a very functional roster to have both DeJesus and Jaso on this club," Silverman said. "We were able to accommodate it. At this point we felt it was the right move to look forward and redistribute those at-bats across a different group of players."
The acquisitions for the Angels might mean the end of Matt Joyce's dismal first season with the club. Joyce went on the seven-day concussion disabled list Tuesday after colliding with Erick Aybar on Sunday, but he is batting .178 with five homers and 21 RBI as the regular left fielder.
Stoneman made no announcement about Joyce's future, noting that the outfielder will be on the DL at least until next week. Joyce lost consciousness when Aybar's knee hit his chin while they chased a popup in shallow left field in the fourth inning of the Angels' 13-7 victory.
But Joyce is on an 0-for-23 skid and is hitless since July 9.
"We're in a pretty good stretch drive, so hopefully with the moves we've made, we won't skip a beat," Stoneman said. "Hopefully when Joyce gets back and he can play, we'll be making another decision at that time."
The Angels optioned third baseman Kyle Kubitza back to Triple-A Salt Lake, designated right-hander Jeremy McBryde for assignment to make room for DeJesus on the 40-man roster, and recalled outfielder Efren Navarro on Tuesday.
All three new outfield acquisitions seem to be improved options in left field for manager Mike Scioscia, who watched his offense struggle for three months until the Angels hit their stride in July with a 17-3 run to the top of the AL West.
Josh Hamilton was expected to be Los Angeles' left fielder again this season, but owner Arte Moreno got rid of the underachieving $125 million slugger in April despite having no clear replacement. Joyce, Navarro and Collin Cowgill have all struggled in left field, and Cowgill has been out for two months with a sprained right wrist.
Although Stoneman said the Angels will stay active up until the trade deadline, he feels confident they have addressed their biggest weakness without giving up anything of significant value. The interim GM is reluctant to part with any top prospects, particularly 22-year-old left-hander Sean Newcomb, the Angels' first-round draft pick in 2014.
"We were involved in a lot of discussions, and you always value what you're giving and what you're getting," Stoneman said. "We get asked about guys, including guys as good as Newcomb. I would never say that there's any player ever that's untouchable, but some players would require a whole lot more back than some others, and Shawn Newcomb would certainly be one of those. ... It was never really our intent to use him in a deal." 
---
---