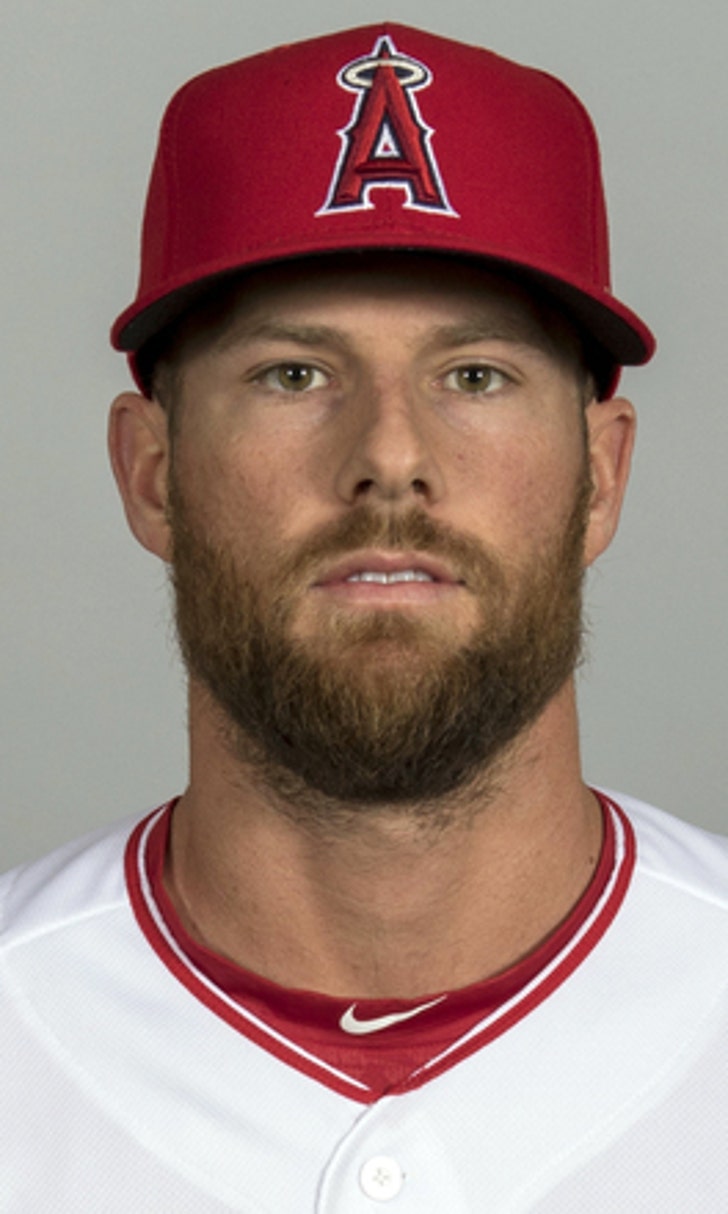 Angels' Cozart adjusting to new team, new position
March 2, 2018
TEMPE, Ariz. (AP) Zack Cozart was set to move from shortstop to second base after leaving Cincinnati for a $38 million, three-year contract with the Angels. Then general manager Billy Eppler asked whether he would be willing to shift to third, which would allow Los Angeles to acquire Ian Kinsler from Detroit.
''I was about to fly out for my physical, and Billy called and he just said `Hey, I hate to do this to you, but I have a chance to swing this trade for Kinsler that's going to make our team much better,''' Cozart recalled. ''He told me `If you're not comfortable with it than I won't make the trade, simple as that.'''
Cozart admitted being a little shocked.
''The whole point of me coming to the Angels and to switch positions anyways was because I felt like the Angels were doing everything they can to win,'' Cozart said. ''So it was easy to say `of course I'll do it.'''
After postseason appearances early in his career, the Reds finished no better than fourth place in the NL Central from 2014 through last season.
''There's no hard feelings that they didn't see me as part of the rebuild,'' Cozart said. ''The last couple of years with the Reds were tough with wins and losses. There's no way around that. But I'm happy where I'm at right now and I'm looking forward to helping the Angels win.''
Cozart was a first-time All-Star last year and set career highs last year in batting average (.297) and home runs (24), and he tied his best with 63 RBIs. He thought back to a knee injury that limited him to 53 games in 2015.
''To be rewarded last year at the break was cool,'' Cozart said. ''That's a little bit of an individual bonus. I don't like to harp on those too much, but it was a cool experience.''
Kinsler said the move from shortstop to third should be easier that a switch to second. He is getting used to his new infield teammates, which include shortstop Andrelton Simmons.
''We all have a pretty significant amount of experience in the major leagues, so everything's gone smooth,'' Kinsler said.
Cozart played third base and batted fifth for the Angels against the Chicago Cubs on Friday, Cozart's second spring training game. He got his first hit and scored twice in the Angels' 6-4 loss.
''It was a little weird at first, just because the angles are so much different. My whole life I played shortstop, so literally, just sliding over you would think would be easy,'' Cozart said. ''Just figuring out the positioning part of it, the way the ball comes off the bat differently, it's going to take a little bit of time.''
Note: Angels RHP/DH Shohei Ohtani pitched in a minor league game at Milwaukee's facility in Phoenix. He struck out eight and allowed two earned runs and four hits in 2 2/3 innings.
---
More AP baseball: https://apnews.com/tag/MLBbaseball
---
---