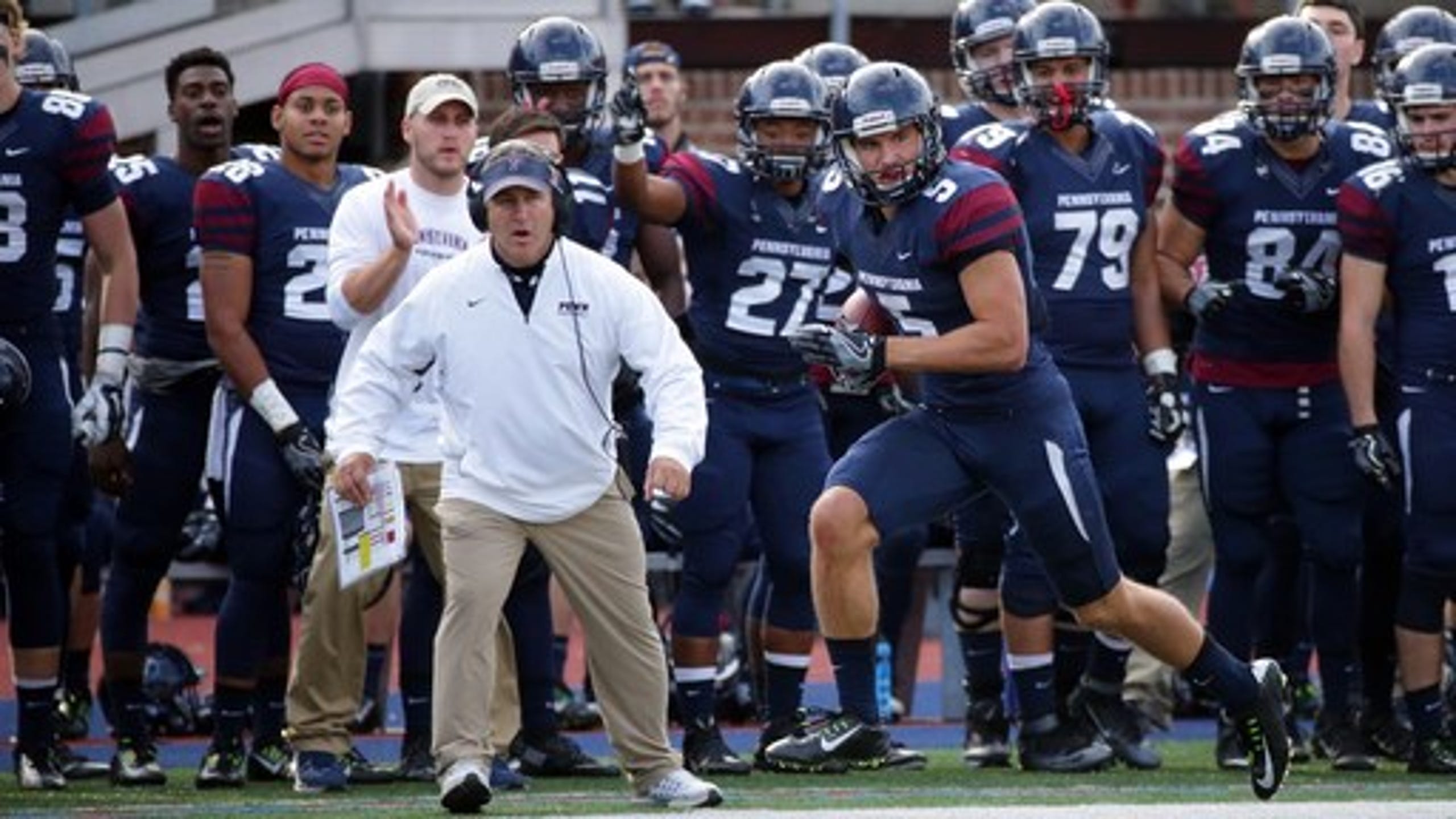 Under-the-radar FCS coaches
BY AP • June 12, 2017
(STATS) - Sometimes the reason is they work in a smaller conference, sometimes it's just the presence of a longtime coach in the conference.
But the great coaching jobs in recent years in the FCS have gone beyond the likes of James Madison, North Dakota State, Jacksonville State and Sam Houston State.
Here are five under-the-radar coaches who are doing as good a job as any other on the lower half of Division I college football:
Dale Lindsey, San Diego - A career assistant until he became a college head coach for the first time just weeks before his 70th birthday, Lindsey is 36-10 in four seasons. That includes 29-3 against Pioneer Football League opponents (although the Toreros had to vacate their 2013 league wins because of a mistake in awarding financial aid to student-athletes). Highlighting his run was last season's unbeaten PFL season that was followed by the league's first-ever FCS playoff win (over Cal Poly). Now 74, he's the oldest head coach in the FCS.
Jerry Mack, North Carolina Central - The Eagles only moved to the FCS level in 2010, so they've received way more than they could have imagined when hiring Mack after the 2013 season as the third-youngest coach in Division I. He's 3-for-3 in winning MEAC titles, posting a 24-11 overall mark over that time. The 36-year-old guided the Eagles to the Air Force Reserve Celebration Bowl last December.
Ray Priore, Penn - Although it's difficult to succeed a coaching legend, Priore, who first became a Penn assistant in 1987, has done that admirably in his two seasons following Al Bagnoli's 23-season run with the Quakers. In fact, they struggled in Bagnoli's final two seasons, but Priore is the second coach in Ivy League history to win titles in each of his first two seasons. He has a 14-6 record.
Tim Rebowe, Nicholls - It might seem odd to have a coach with a 8-14 record on this list, but Nicholls embraces its two seasons under Rebowe. The Colonels ended a 23-game losing streak and became competitive in his first season in 2015. With the longtime coach in Louisiana (including his second stint at Nicholls) last season, the Colonels lost to FBS programs Georgia and South Alabama by a combined three points and finished 5-6 overall and 5-4 in the Southland Conference.
Chris Villarrial, Saint Francis - The Red Flash posted their first winning season in 23 years on the FCS level in 2015 and last year Villarrial guided them to their first Northeast Conference title and FCS playoff appearance. The former NFL offensive lineman is 31-46 in seven seasons, getting the once-awful program to 5-6 for three straight seasons before their breakthrough campaign two years ago.
---
---