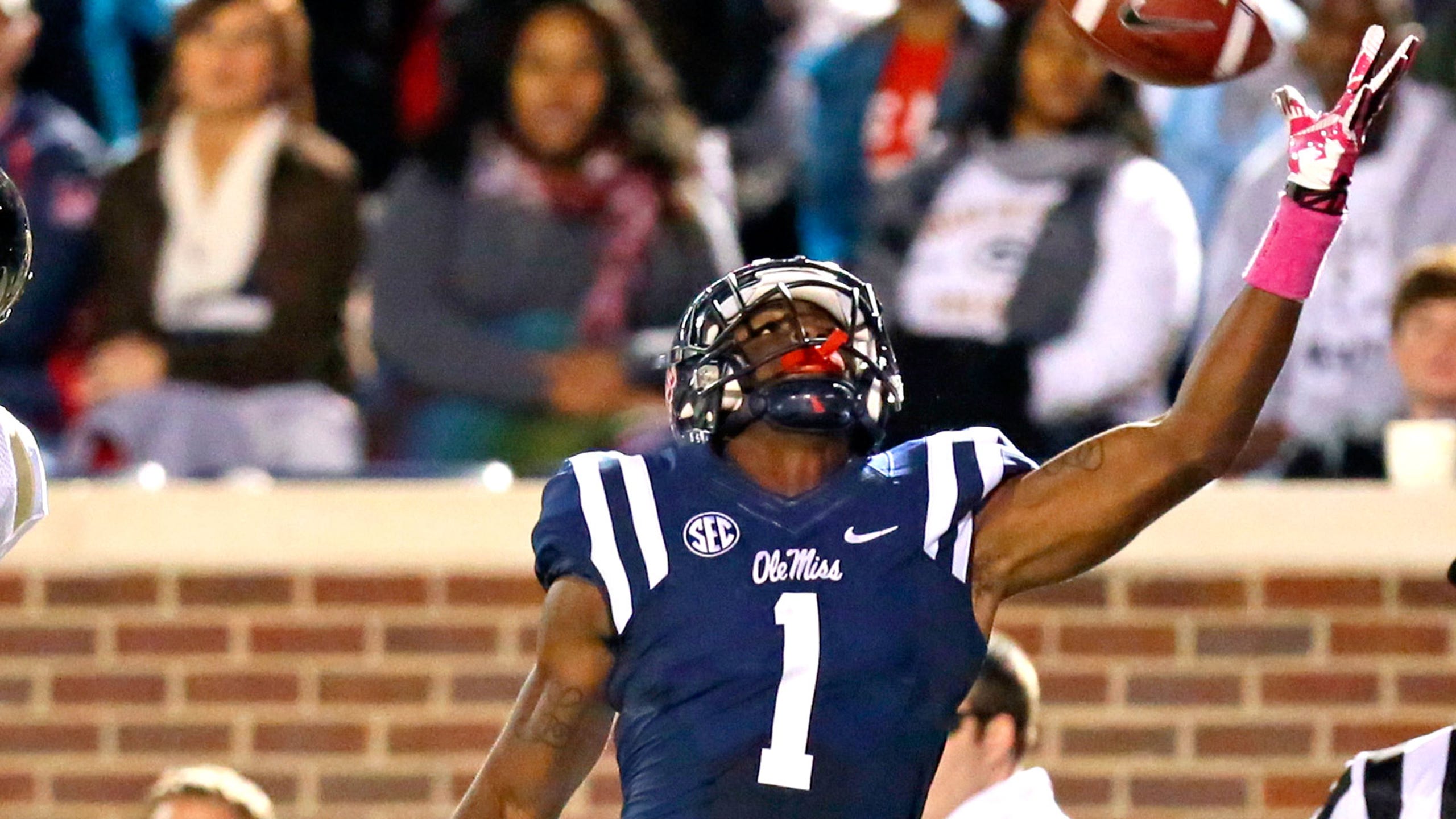 Treadwell gets his first taste of contact since injury
BY foxsports • August 13, 2015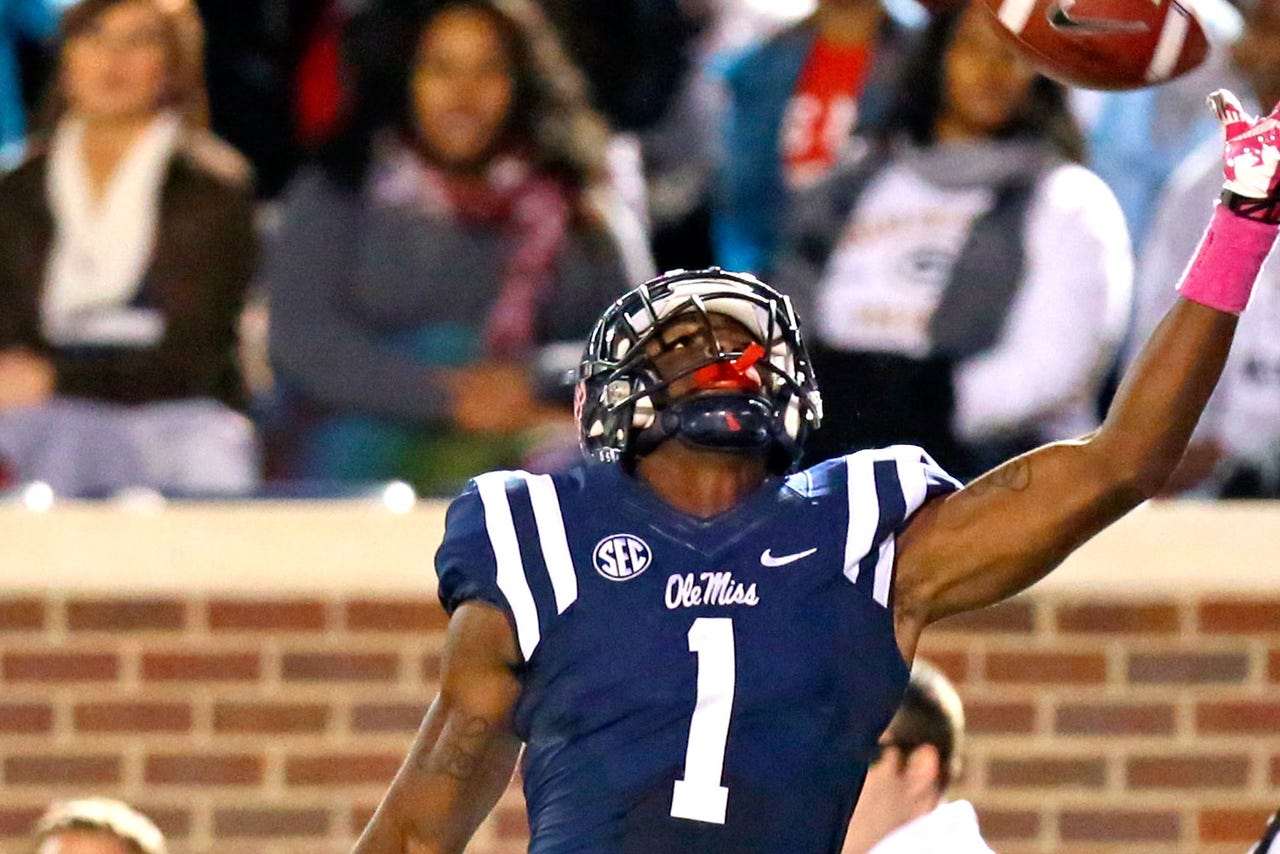 The hopes and dreams of Ole Miss' season appeared to go up in smoke as Laquon Treadwell laid on the ground in pain, eventually having to be carted off the field in a narrow defeat to Auburn last season. Now Treadwell is officially back in action after sitting out most of the spring due to his coach's orders. 
Now the million-dollar question becomes how will his leg react to taking a hit? According to Inside Ole Miss Sports, defensive back coach Jason Jones was asked if his players have hit Treadwell yet in practice. 
"He has. We're trying to stay up, trying to take care of each other, but the DB's are driving down trying to make a play on the ball. We've had some collisions. He's been on the ground, and he'll pop back up, talk trash and get ready for the next play, so he's definitely back to his old self."
The Rebels do not tackle to the ground in practice, but beyond that, the point of contact can get very physical. 
Jones also stated his belief that Treadwell has returned to form before breaking his fibula and dislocating his ankle against Auburn. 
"To me he's back to his old self. He had a heck of a catch today on the sideline. Kendarius (Webster) had great coverage. He went up and got it and made a great play. He's been making plays like that the entire camp. He's worked his tail off to get himself back in shape." 
(h/t Inside Ole Miss Sports)
---
---