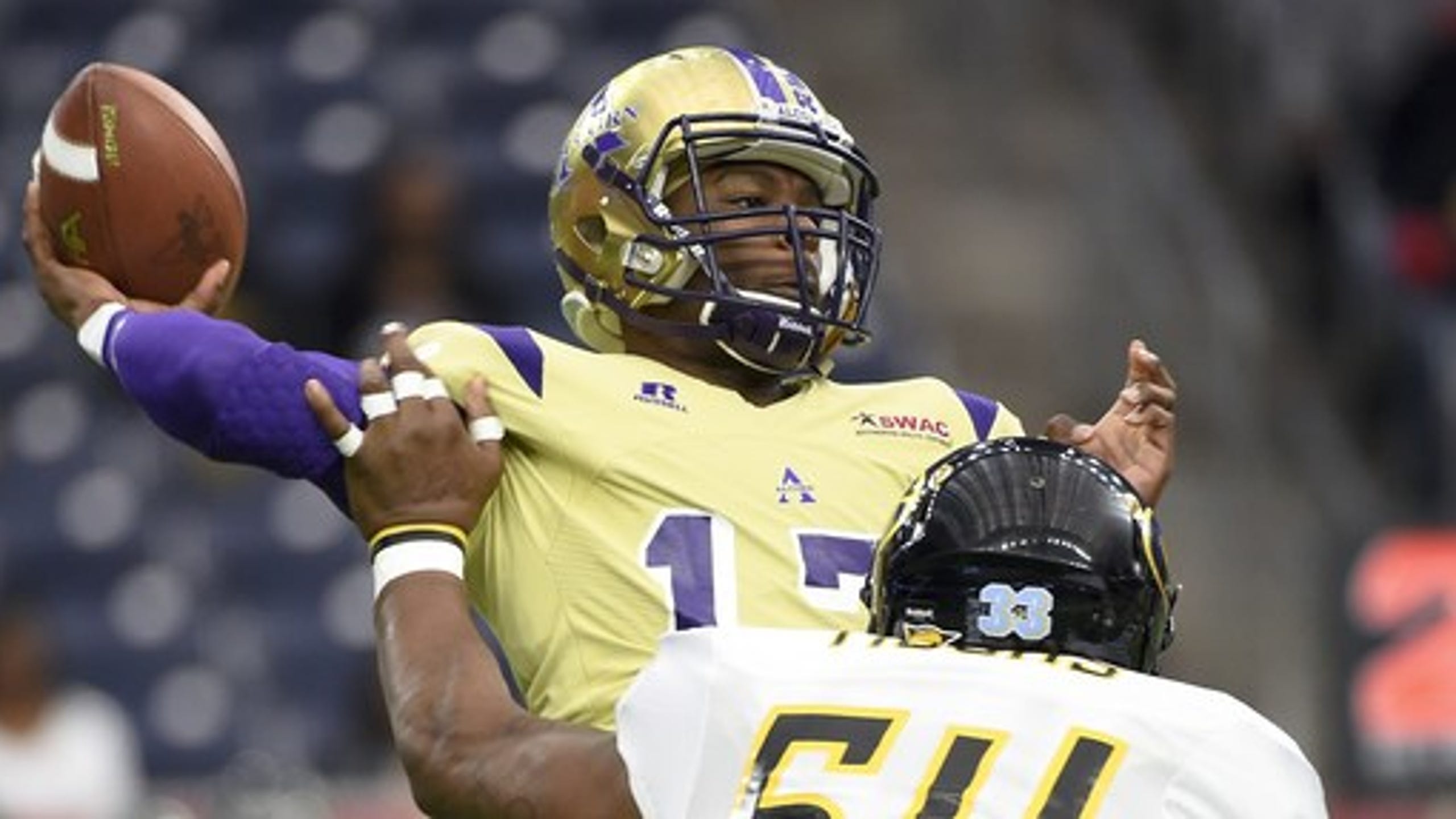 SWAC to stop playing conference championship game
BY AP • June 13, 2017
(STATS) - The Southwestern Athletic Conference is planning to forgo the only conference championship game in the FCS after this year's matchup on Dec. 2 in Houston.
In a surprising announcement Tuesday, the SWAC said it will begin sending its top team in the regular season to the Air Force Reserve Celebration Bowl, where it meets the Mid-Eastern Athletic Conference champion.
"With the creation of the Celebration Bowl as a national showcase for HBCU football, the Council of Presidents and Chancellors decided to suspend the championship game format after the 2017 season," SWAC commissioner Duer Sharp said. "By focusing on the Celebration Bowl, we can continue to grow the AFRCB as an HBCU classic for the teams and fans of both conferences and for HBCU football nationally."
The 10-team SWAC has hosted a conference championship game since 1999. It was held for 14 years at Legion Field in Birmingham, Alabama, before being moved in 2013 to NRG Stadium in Houston. West Division teams have won 13 of the 18 meetings.
The first three championship games in Houston ranked in the top five of the series for attendance, but last year's game between Grambling State and Alcorn State dropped over 38 percent - to 24,917 - from those teams' 2015 championship meeting. The four games in Houston have averaged 35,959 fans - an outstanding figure in the FCS.
The SWAC said a tiebreaking procedure, using scheduling and other factors, will be established.
---
---