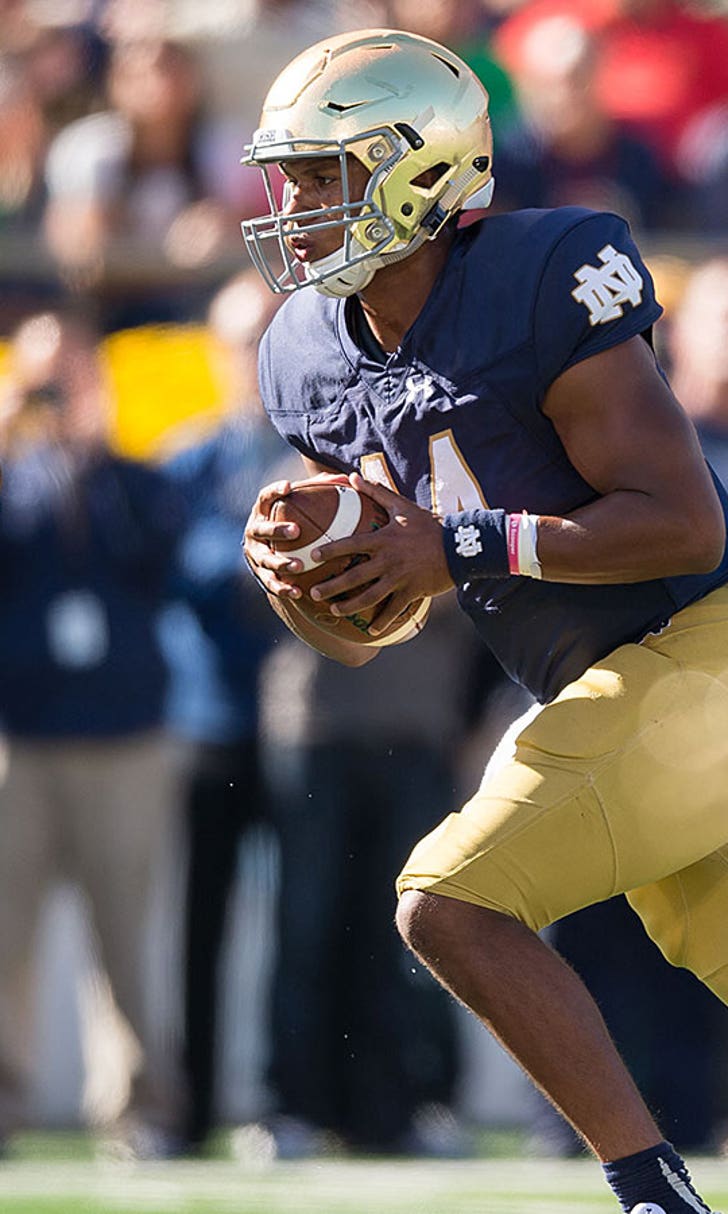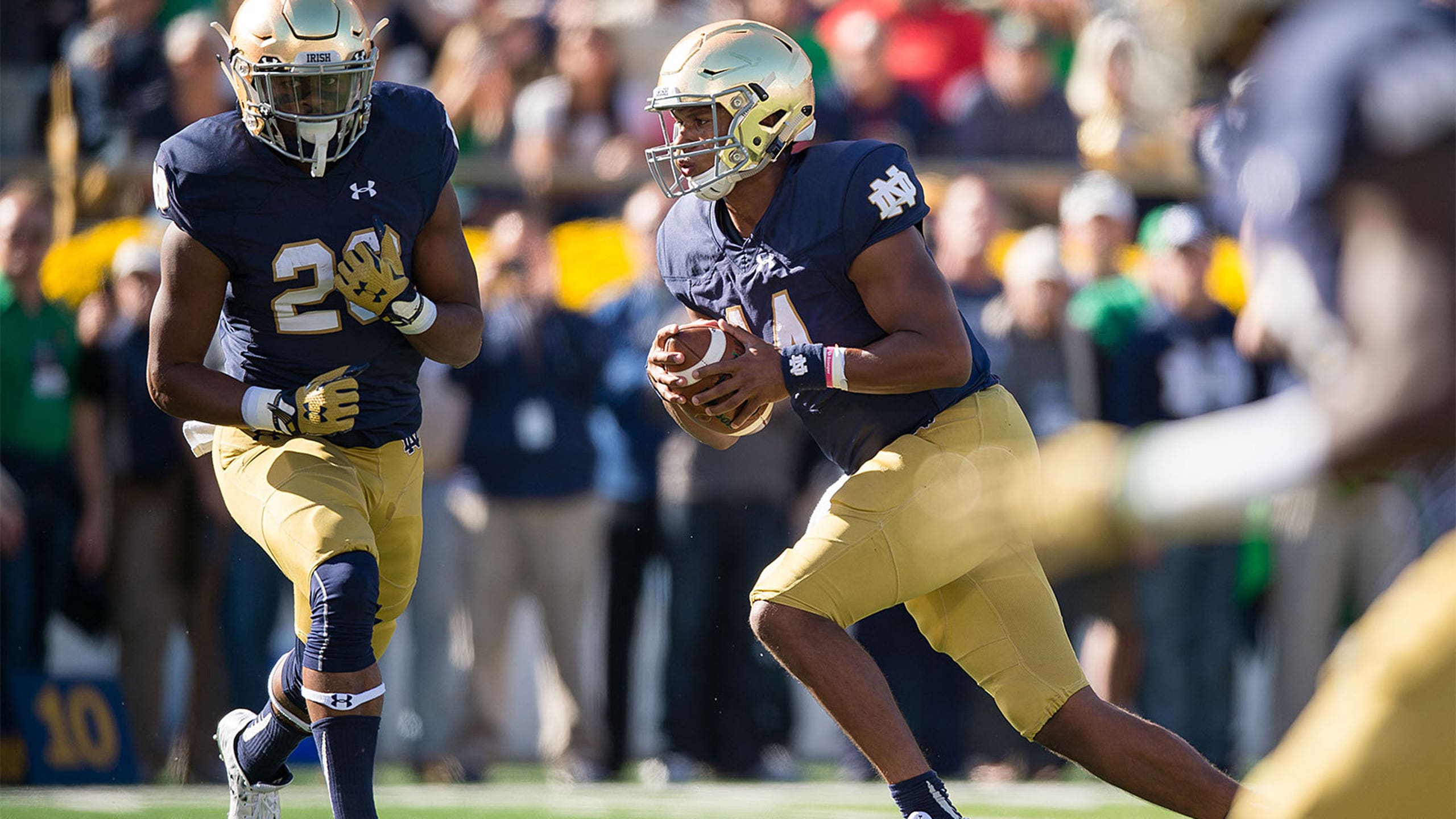 Notre Dame QB DeShone Kizer admits he could throw his weight around more
BY Marcus Hartman • October 15, 2015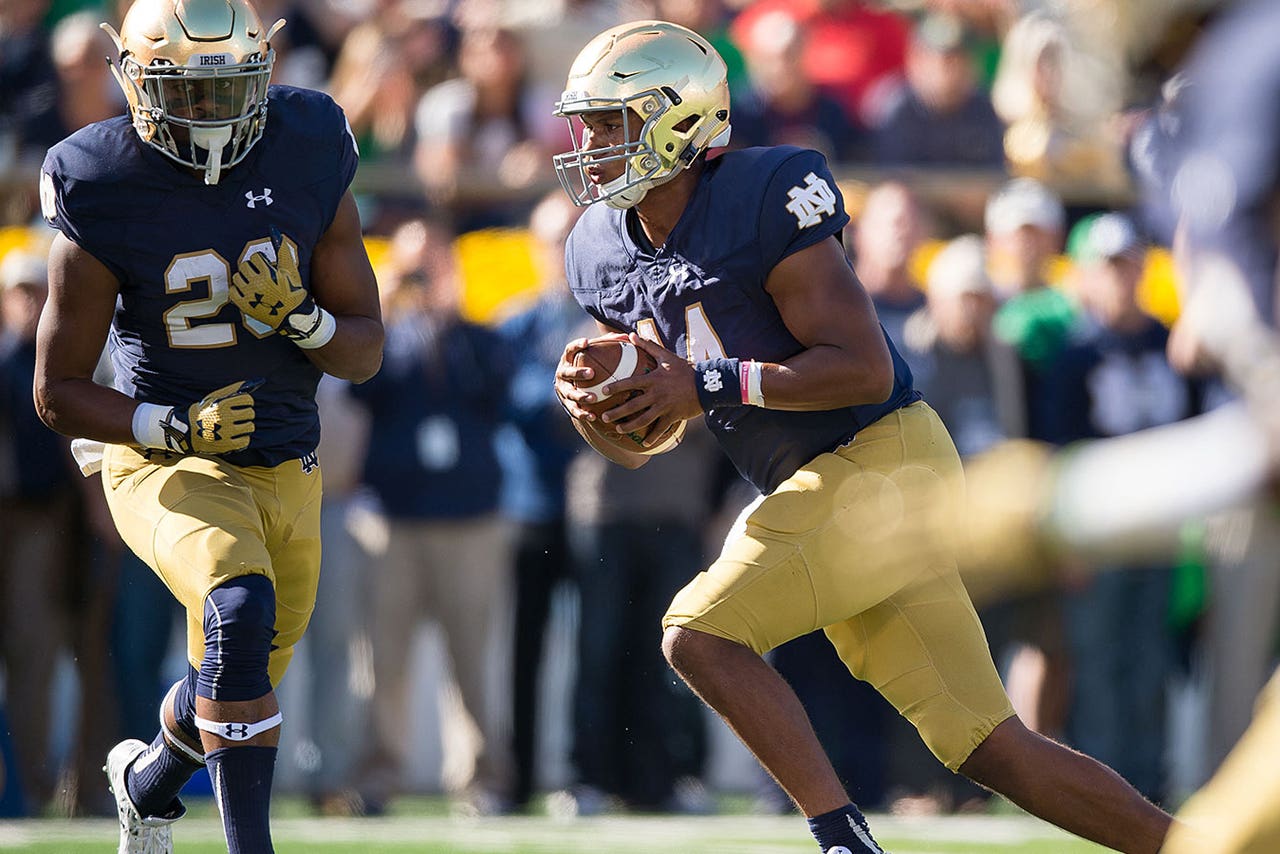 Notre Dame football coach Brian Kelly spoke in the preseason about how much a quarterback who was a threat to run could help his offense. 
Then new starter Malik Zaire went down with a broken ankle in the second game of the season, leaving the starting job for DeShone Kizer. 
While Kizer is listed at just over 6-foot-4 and 230 pounds, Zaire is a more compact 6-0, 222. Both can run and throw, but their strengths and weaknesses are not the same. 
"I never really saw myself as a run-first guy," Kizer told reporters in South Bend this week. "But we're quickly learning that when you add an extra threat to the offense and essentially add an extra hat in a blocking scheme by getting the running back as a lead block, it's something that we have to do as a team, and I feel like I'm becoming more comfortable with the quarterback-called runs as the season goes on." 
Kizer has run for 128 yards this season, or 25 more than Zaire even though the latter played less than two full games. 
That takes into account sacks, of course, and Kizer has faced tougher competition, but he acknowledged during interviews this week the coaching staff might like to see a little more from him on the ground -- if not in volume then perhaps in style. 
"When you meet a middle linebacker in the hole against Navy last week and get knocked back seven yards after scoring a touchdown, they let me know quite a bit that I'm 230 pounds and that should never happen," Kizer said. 
Adding he does not have "a running back-style of mindset," Kizer said he believes he is learning how to set up and read blocks as well as how and when to push for extra yards. 
"As of now I think I'm doing a pretty good job with understanding the reasoning behind the quarterback runs and how to be successful with them," Kizer said, "and as we move forward, hopefully I'll become a better runner."
---
---