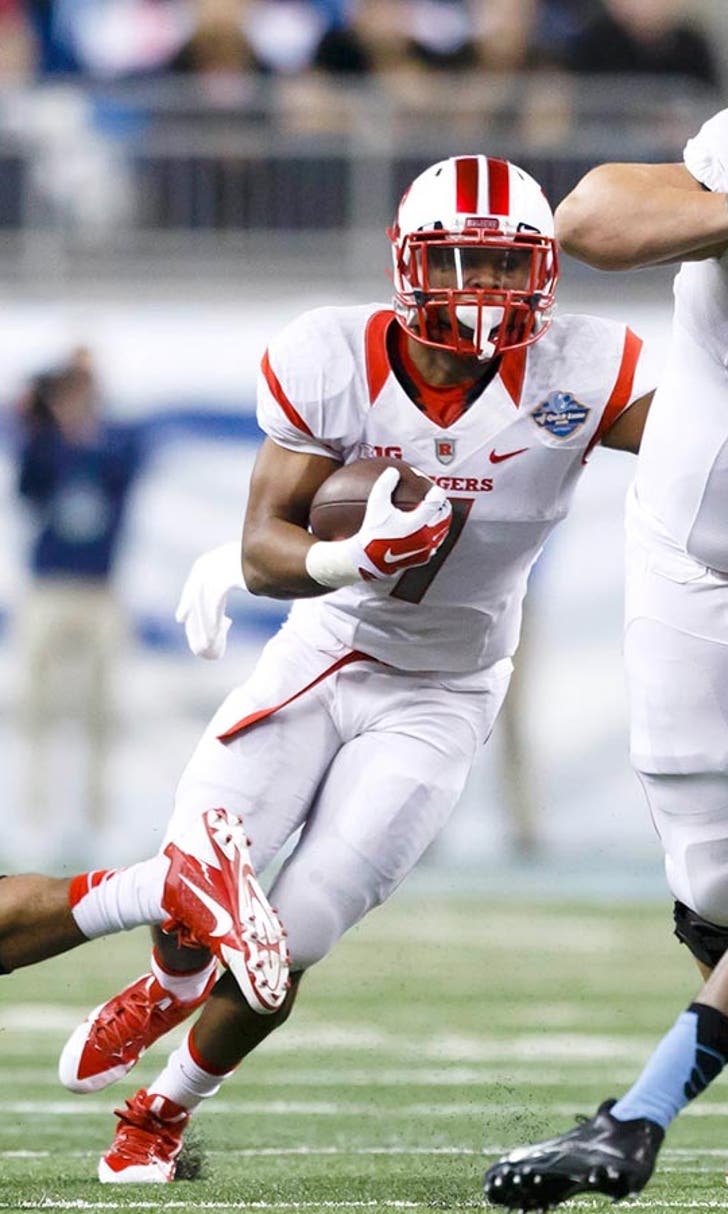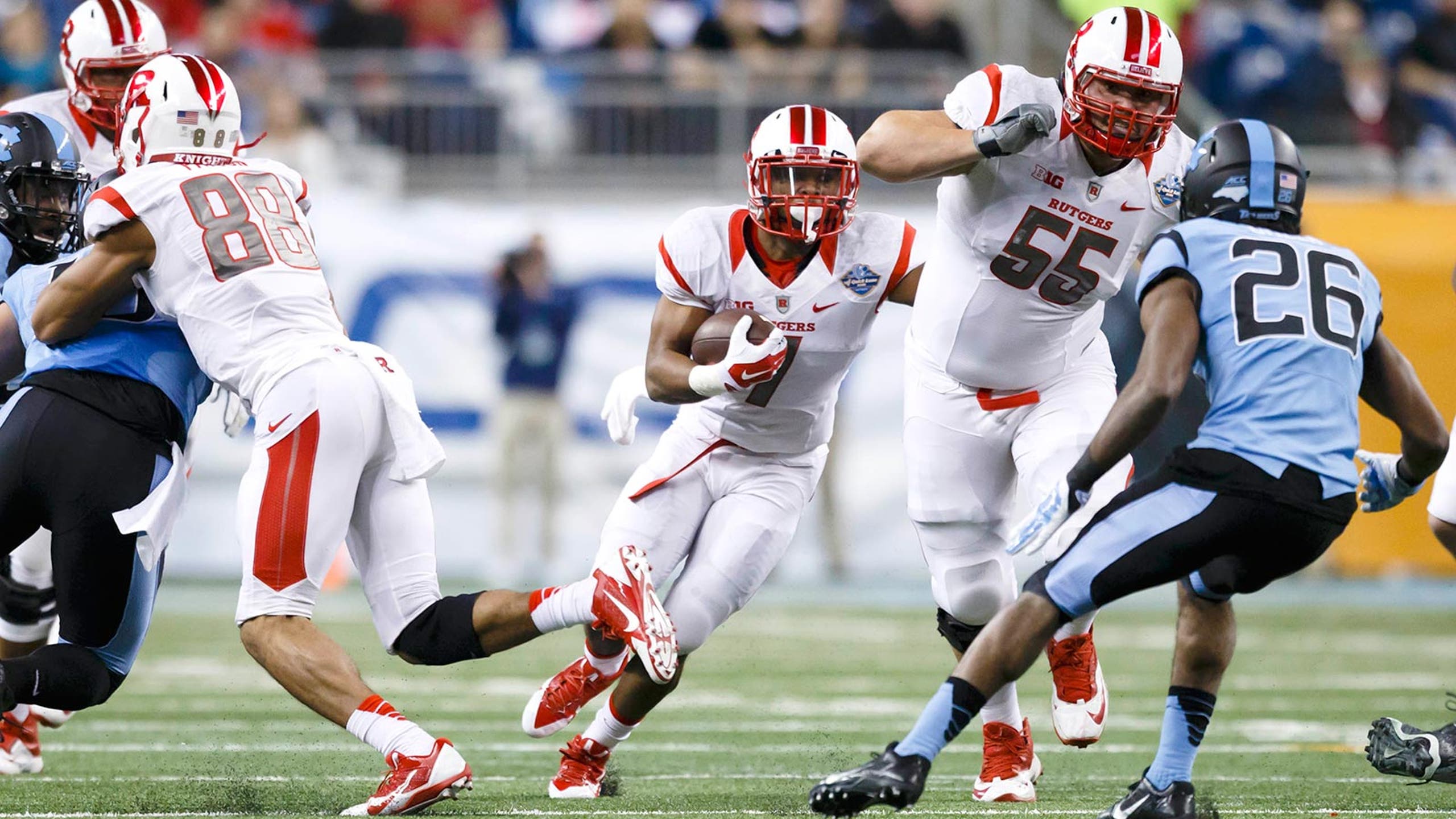 New Rutgers OC touts 'violent brand of football' for Scarlet Knights
BY Marcus Hartman • August 17, 2015
One of the big questions about Rutgers this fall -- aside from who will be the new starting quarterback -- is how the Scarlet Knights will look offensively with a new man in charge of the scoring unit. 
Pro style? Spread? Multiple? 
Ben McDaniels did not get into specifics, but he did use language that could get fans fired up. 
"We talk about playing a violent brand of football," McDaniels told reporters in Piscataway on the team's media day. "We talk about being tough and we talk about being explosive. 
"I'm sure I fall into some of those categories as to how I'm going to call the game, but I guess I don't put much of a label on how I'm going to call it or how to characterize myself as a playcaller." 
McDaniels, an Ohio native who coached Scarlet Knight wide receivers last season, has an interesting array of players at his disposal in his first season taking over as the offensive coordinator for Ralph Friedgen. 
Five different players started at running back for Rutgers last season, and all of them are back this fall. So, too, is All-Big Ten receiver Leonte Carroo.  
"Within any offense, I think you're going to lean on some of the best parts of what you think is within your offense and strong points in your personnel," McDaniels said. "So I don't think there's any question that our running backs are a strong point of our personnel on offense." 
However, he will have a first-time starter at quarterback. 
"The quarterbacks are very comfortable when there's talent behind them in the running game, so you would hope that our ability to run the ball is going to take some pressure off of any quarterback that's playing for us." 
---
---