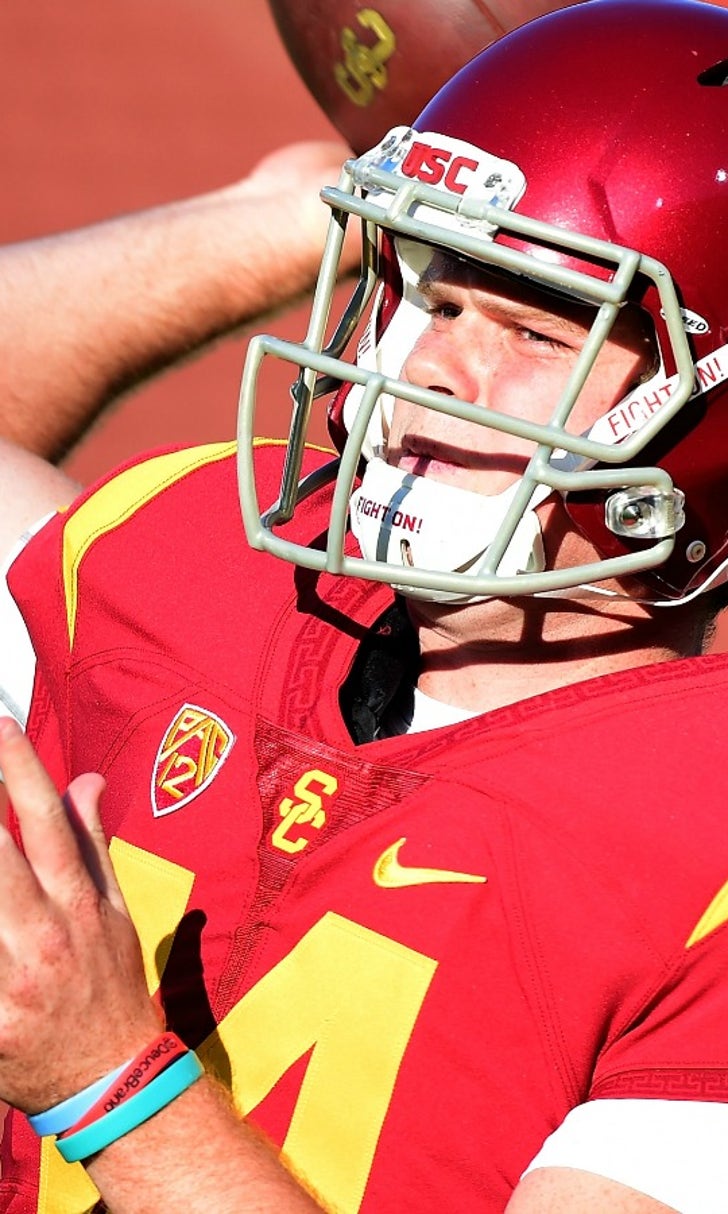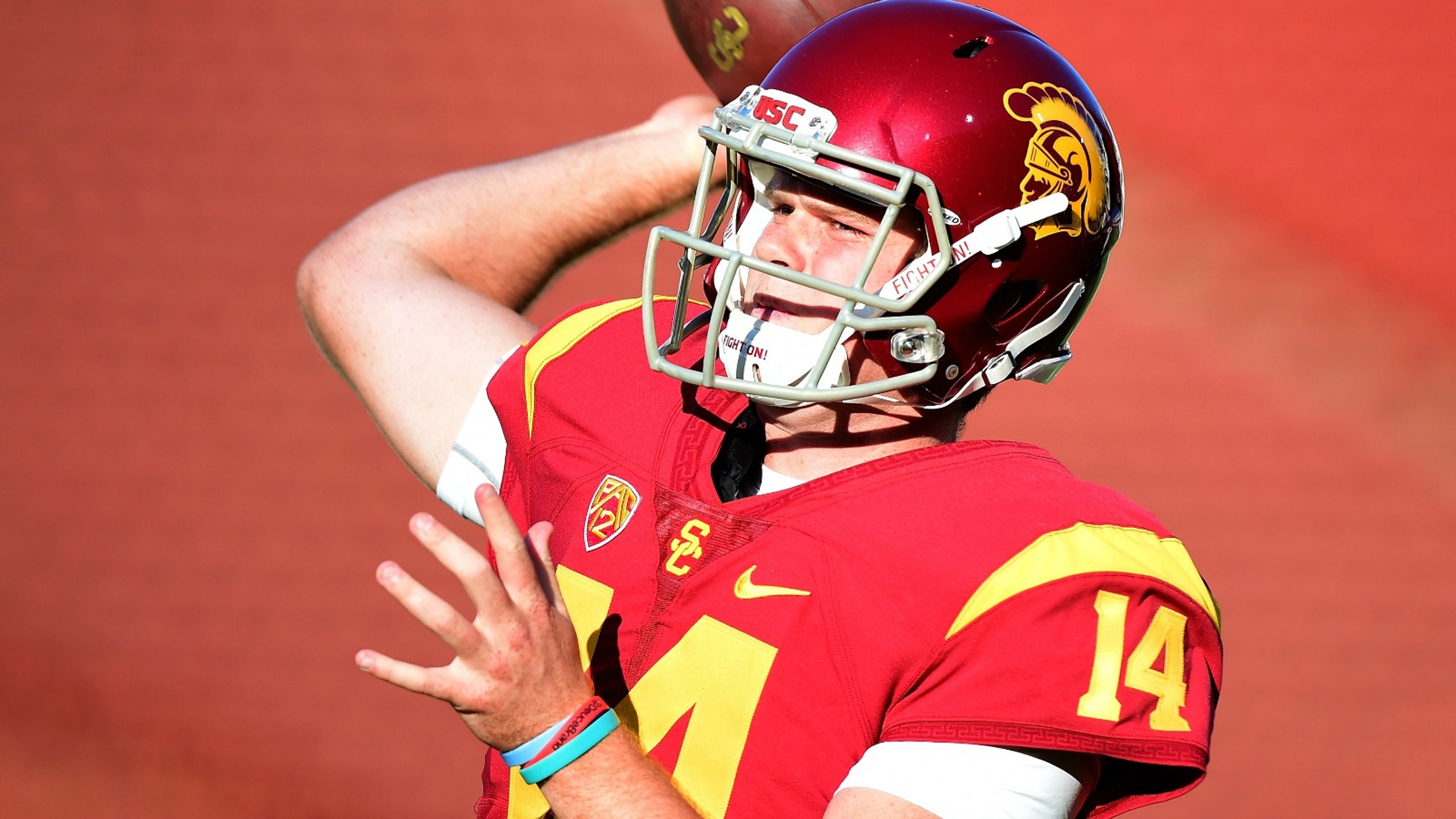 Meet Sam Darnold, the star freshman QB who has saved USC's season
BY Bruce Feldman • November 15, 2016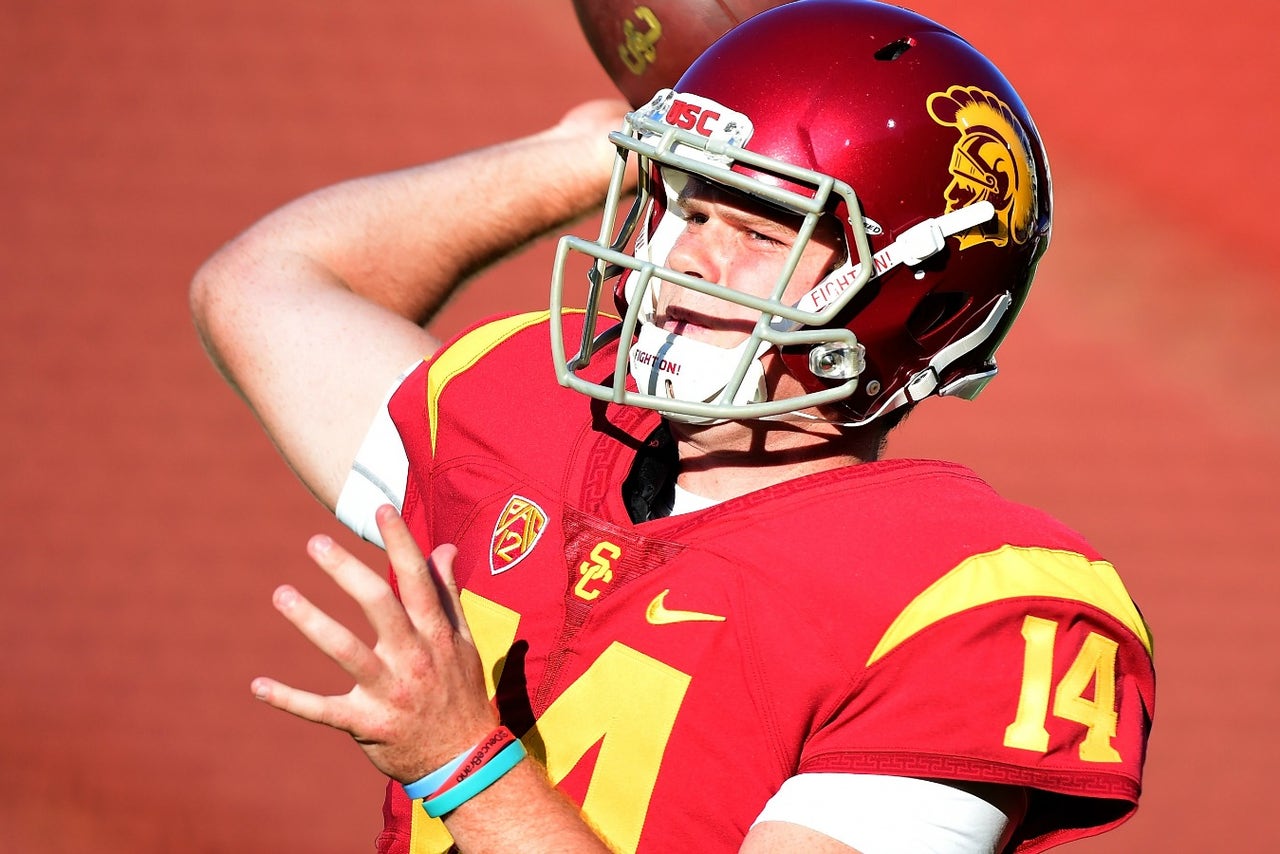 About a month ago USC seemed to be in chaos. The Trojans were 1-3. They'd opened the season losing by almost 50 to Alabama. There was rampant speculation that the school might pull the rug out from under first-year head coach Clay Helton, who desperately needed something good to happen.
Eventually, it did.
Helton handed the keys to his offense over to redshirt freshman Sam Darnold, who made his first start against a ferocious Utah D-line in a very raucous place to debut at Rice-Eccles Stadium. Darnold didn't lead the Trojans to a win that Friday night, but he put a much-needed jolt into the program. Since then, USC's gone on a roll, winning three in a row, whipping undefeated ASU and then beating Colorado before last weekend's 48-14 romp at Arizona, where Darnold threw five TD passes in a little over a half. In this run, Darnold has thrown 11 TDs and just one INT and is averaging 315 yards passing per game.
"His combination of vision, anticipation and accuracy is unreal," USC OC Tee Martin, a former star QB at Tennessee, said. "It's truly unique. Some guys just have it and some guys don't."
The one negative area for the young QB has been he's struggled with ball-security issues. The USC staff studied all the fumbles the team has had this season, Clay Helton said, and Darnold's fumbles have come in two ways. The first kind is when he's in the pocket, he's gotta do a better job of keeping his non-throwing hand on the ball in traffic. The other kind -- and he's had three fumbles this way -- have come from when he's being "ultra-competitive" and battling for extra yardage.
"We need him to recognize the chains and get down," said Helton, who added that he has been very  pleased with how the young QB's been distributing the ball and attacking the defense.
It's a stretch to say USC is back to being the favorite in the Pac-12 South. The Trojans are 3-2 in conference play and 4-3 overall. A Nov. 5 date at No. 5 Washington lurks ahead, but if they keep playing this way suddenly an 8-4 regular season looks very realistic, and the chatter about Helton's job security has faded.
"We've really grown," Darnold told me after the game Saturday. "Not turning the ball over was a huge emphasis for us in practice this week and whenever we don't turn the ball over we're a tough team to beat.
"I definitely think we can look at this as a turning point. That's how we looked at last week's (Colorado game). We just wanna keep getting wins."
It's an interesting twist that with a team loaded with five-star players, it's a former under-the-radar recruit who has sparked the turnaround. Darnold actually wasn't the big "get" in the 2015 signing class. That was five-star quarterback Ricky Town, who had been committed to USC for awhile before Darnold said he was coming, too.
At the time, Darnold had been pegged only as a "three-star" prospect, but that's because he barely played as a junior due to a broken foot. He also wasn't a big fan of the 7-on-7 circuit where many prep QBs get hyped up. Instead he was playing basketball, where he was an All-League MVP at San Clemente High. Tennessee was the first big program to offer him. Mike Bajakian, the Vols' OC at the time, told me recently he thought Darnold was the best quarterback prospect in what was a loaded class, especially in Southern California.
"He had a quick, efficient release and very good arm strength," said Bajakian, now the Tampa Bay Bucs QB coach. "He was physically strong and hard to sack. He had good athleticism and could make plays with the ball in his hand. I always loved his demeanor. He was confident, quiet, tough and came from a blue-collar family."
Darnold eventually wowed the USC staff with his arm, field vision and his play-making skills. The big red-head is now generating plenty of buzz around the Pac-12. One Pac-12 coach I spoke with said he's the most talented QB his team has faced in years -- and that he's even better than UCLA's Josh Rosen. "Darnold has a big arm, too, but moves even better and still has that awareness," said the coach. "He's special."
The 6-foot-4, 225-pound Darnold is the product of some amazing bloodlines. Both his parents were college athletes. His dad was an offensive lineman at Redlands. His mom was a volleyball player. So was his older sister. His grandfather Dick Hammer, though, was the real star. He played basketball at USC and helped lead the Trojans to the 1954 Final Four. Then after college he took up volleyball and actually made the 1964 US Olympic team in that sport.
Hammer was a firefighter and an actor and landed the role as the Marlboro Man, a pop icon of the '70s. Hammer passed away in 1999, two years after Sam, the youngest of his five grandchildren, was born. Darnold's mom, Chris, told me Sam is the one most like her late father. "He's very humble and loyal and he got all his agility and coordination [from his grandfather]. I know my dad would be so proud of him and who he's become."
West Virginia is climbing the rankings 
West Virginia was my big riser in my latest Top 10. The Mountaineers went into Lubbock and held an explosive Texas Tech team that had been averaging 55 points to only 17. Hats off to DC Tony Gibson, who cranked up the heat on QB Patrick Mahomes and told me they probably blitzed about twice as much as normal and estimated they brought six-man pressure on 70 percent of those blitzes. Gibson did not want to allow Mahomes to be able to sit back. WVU ended up with eight TFLs and four sacks.
WVU is No. 2 in the Big 12 in yards per play allowed (5.50) and second in lowest completion percentage (51.7 percent). The Mountaineers also have given up the fewest plays of 30-yards or longer (8) in the conference. WVU's secondary has emerged as a strength. JC transfer Kyzir White, the third of the White brothers who arrived in Morgantown from Lackawanna JC, is a physical safety with excellent range. Two other JC products, Rasul Douglas and Elijah Battle, also have blossomed at corner. The 6-foot-2, 203-pound senior is a really long CB who is playing with a lot of confidence, says Gibson.
Up front Noble Nwachukwu is a focal point of rival offenses and often draws double teams. Gibson said Nwachukwu had four or five pressures against Tech. Another bright spot was WIL linebacker Sean Walters, who has been overtaken on the depth chart by young David Long, a player the staff is excited about, but the fifth-year senior had a big day in Lubbock picking off a pass and notching a sack. Better still, Gibson said his team is tackling very well.
The thing that makes what WVU is doing even more impressive is that Gibson had to overhaul this defense with the departures of standouts Karl Joseph, K.J. Dillon and Daryl Worley from the secondary and a terrific LB in Nick Kwiatkowski. Then, to make matters worse, the expected leader of the defense, DB Dravon Askew-Henry tore his ACL in August and was lost for the season.
Despite all that, WVU keeps winning and ranks a respectable No. 25 in the nation in scoring defense and is No. 7 in lowest Red Zone TD percentage allowed at 42 percent.
Alabama has a beast run game
The Alabama running game and O-line has been exceptional as Bradley Boseman has settled in after taking over for the great Ryan Kelly.  The Tide averaged almost nine yards a carry in the blowout of Tennessee in Knoxville.
According to Pro Football Focus, Alabama runners averaged 4.9 yards before contact and totaled 235 such yards on the day.
Oklahoma's star WR is going off
There's always been some buzz inside the OU program about speedy Dede Westbrook, but since the start of October he's been the most explosive wideout in college football.
In his last three games, he's caught 26 passes for 574 yards and eight TDs. He has three plays of 60 yards or longer in the past three games. That's more than 30 teams had in all of 2015.
The Von Miller of the AAC
Freak Update: Haason Reddick came to Temple in 2012 as a walk-on cornerback. Now he weighs 235 pounds and is the Von Miller of the AAC.
Reddick, who runs the 40 in 4.47, broad jumped 10-10, verticalled 36 inches, leads the nation with 14 TFLs and also has 6.5 sacks. He already has nine TFLs this month in three games. In a 26-25 win at UCF, he had two sacks.
Texas A&M's big-play back
Texas A&M freshman RB Trayveon Williams is not what you'd describe as a workhorse grinder back. Aggies OC Noel Mazzone told me a few weeks ago Williams is like a more explosive version of former UCLA standout Johnathan Franklin, who he coached in Westwood.
Williams, though, is putting up eye-catching numbers late in games, presumably when defenses are worn down and not primed to handle his wheels. He leads the nation in fourth-quarter yards with 358 and is averaging 12.8 yards per carry. He and A&M figure to get their stiffest test yet when they visit Tuscaloosa, where Vegas has made the Aggies a 17-point underdog this weekend.
Houston's touted freshman DT has been spectacular
Houston freshman DT Ed Oliver has more than lived up to his hype. He leads all D-linemen nationally with 43 tackles and five pass breakups playing from the DT spot in a 3-man front. He also has nine TFLs.
Stat of the Week
With LSU and FIU winning, interim head coaches are now 5-0. Ron Cooper has lead FIU to a 3-0 mark in conference play thanks to wins over FAU, UTEP and Charlotte, while Ed Orgeron's team has outscored its two opponents 87-17.
Stat of the Week, Take II
One of the many reasons why WMU's P.J. Fleck's stock is so high is because his team almost never turns the ball over. His QB, Zach Terrell, still hasn't thrown a pick this season and the Broncos have fumbled only once in seven games. For context, last season Navy became the first team in five years to have fewer than 10 turnovers in a season with eight. WMU is on pace to finish with only two.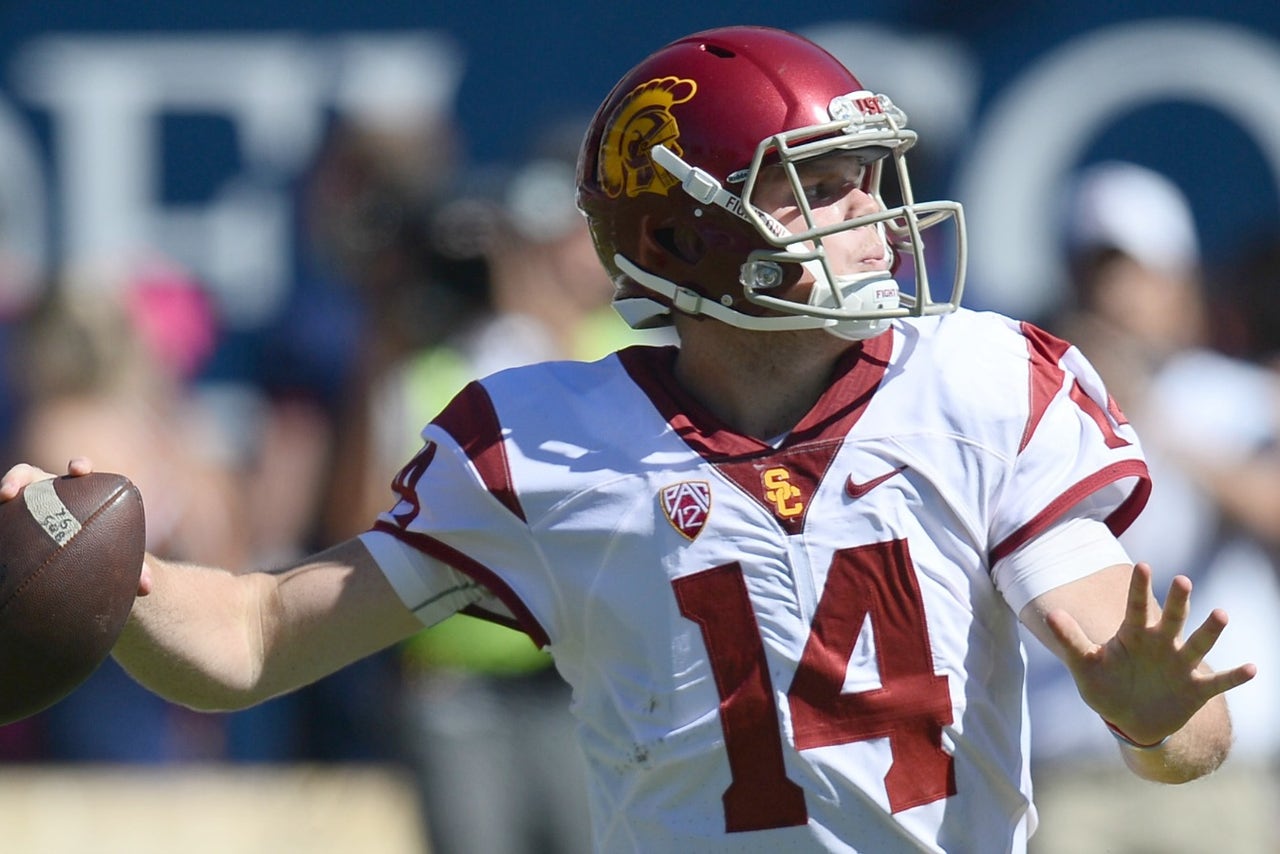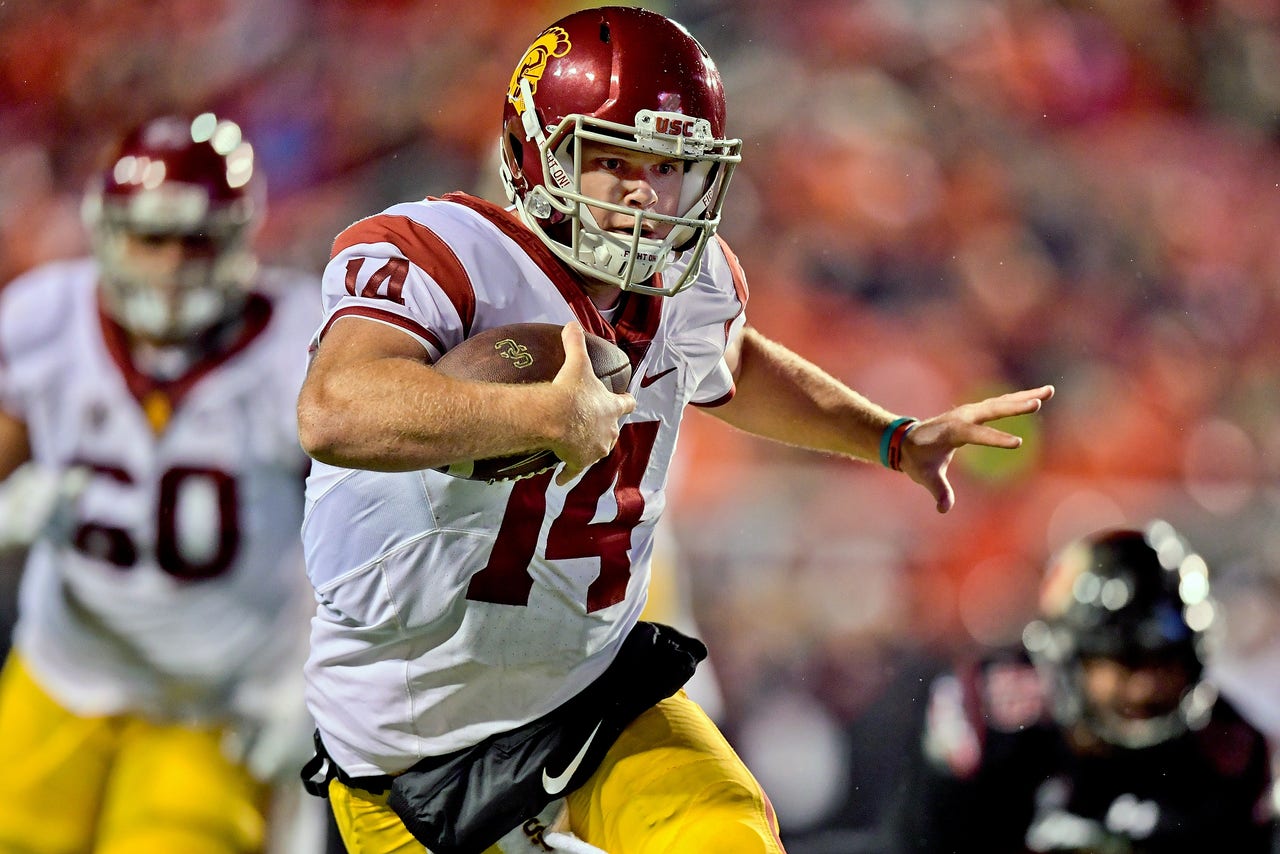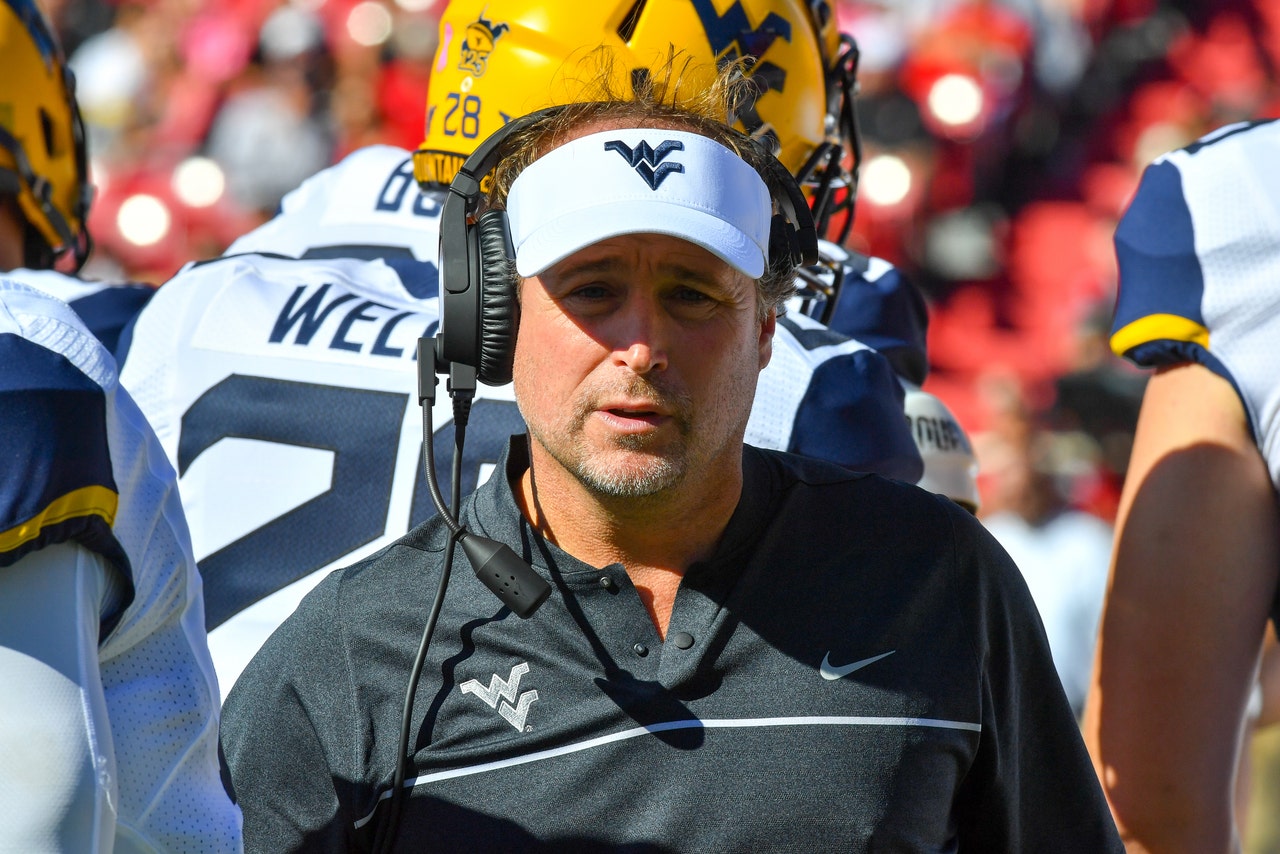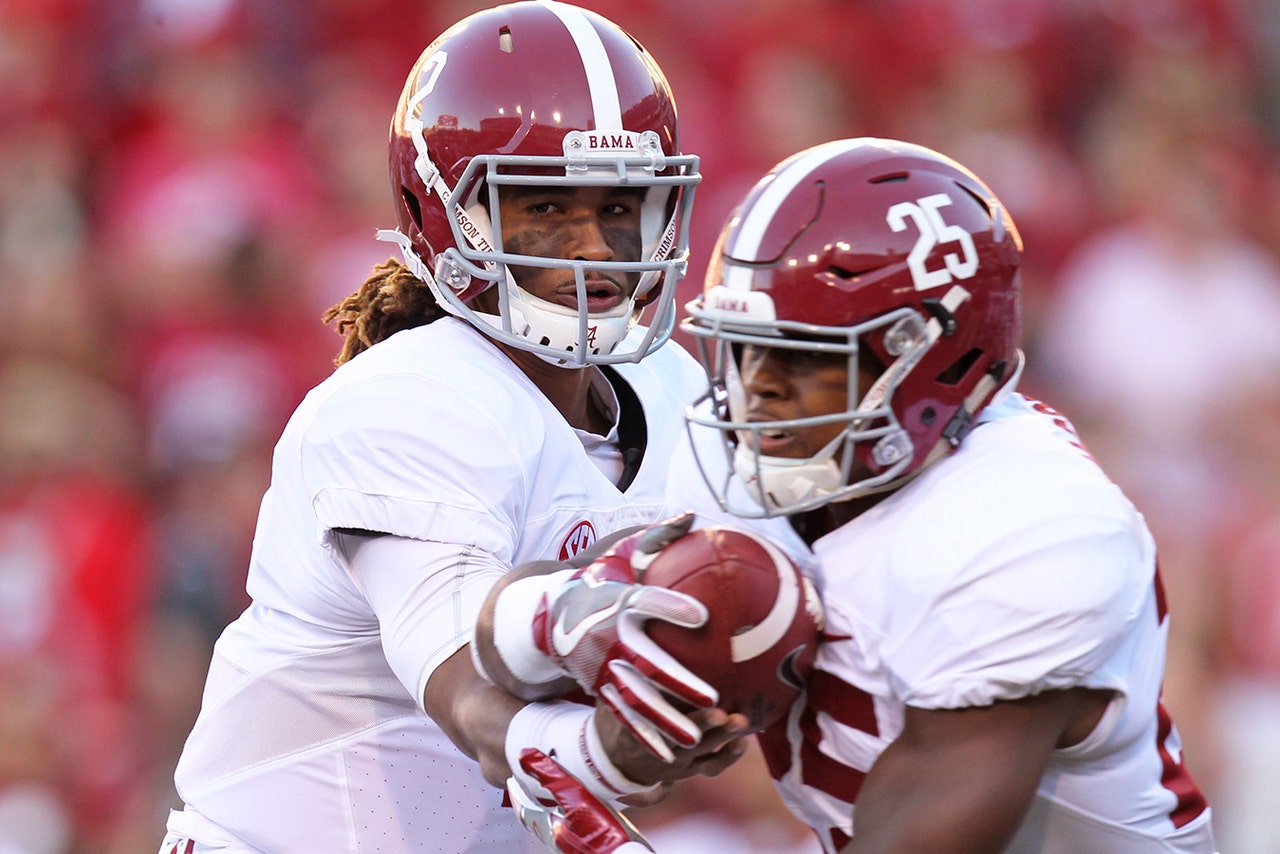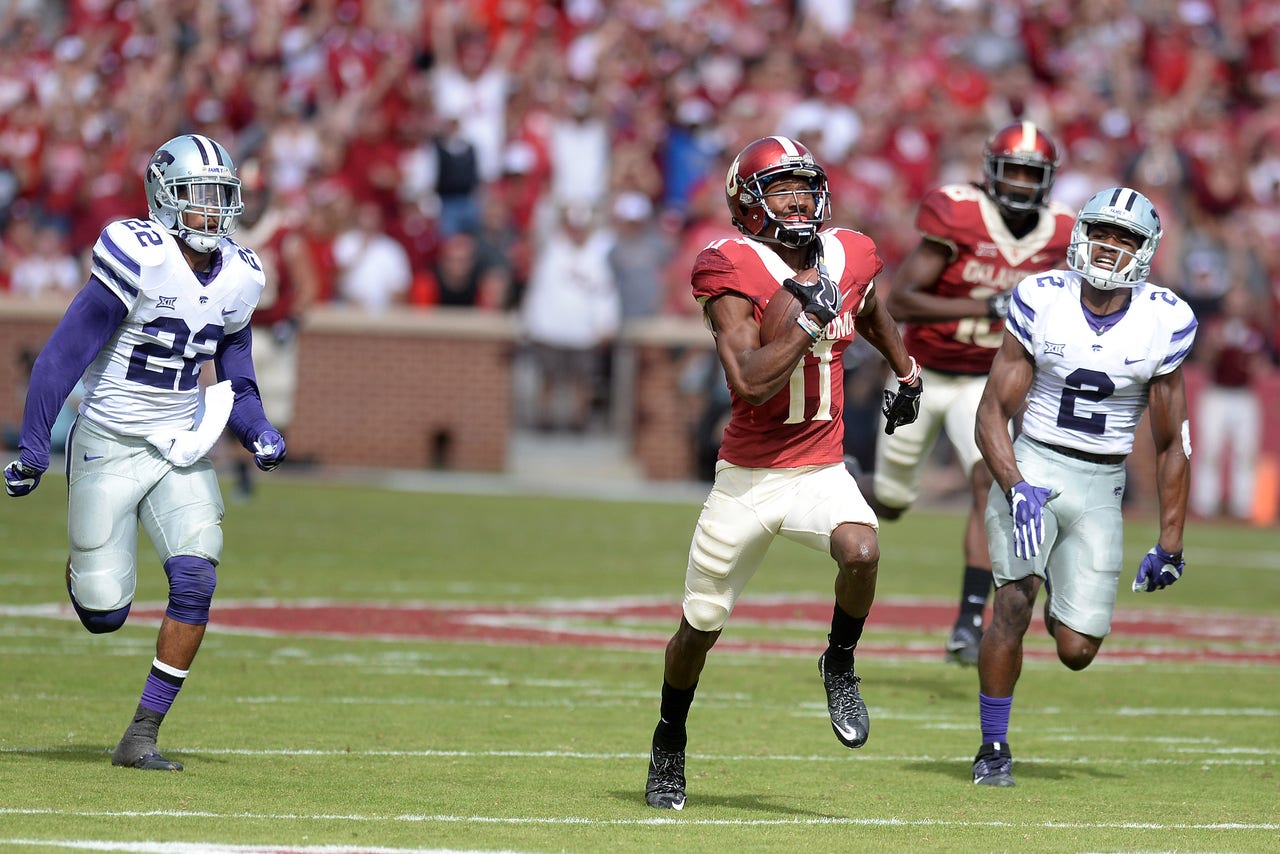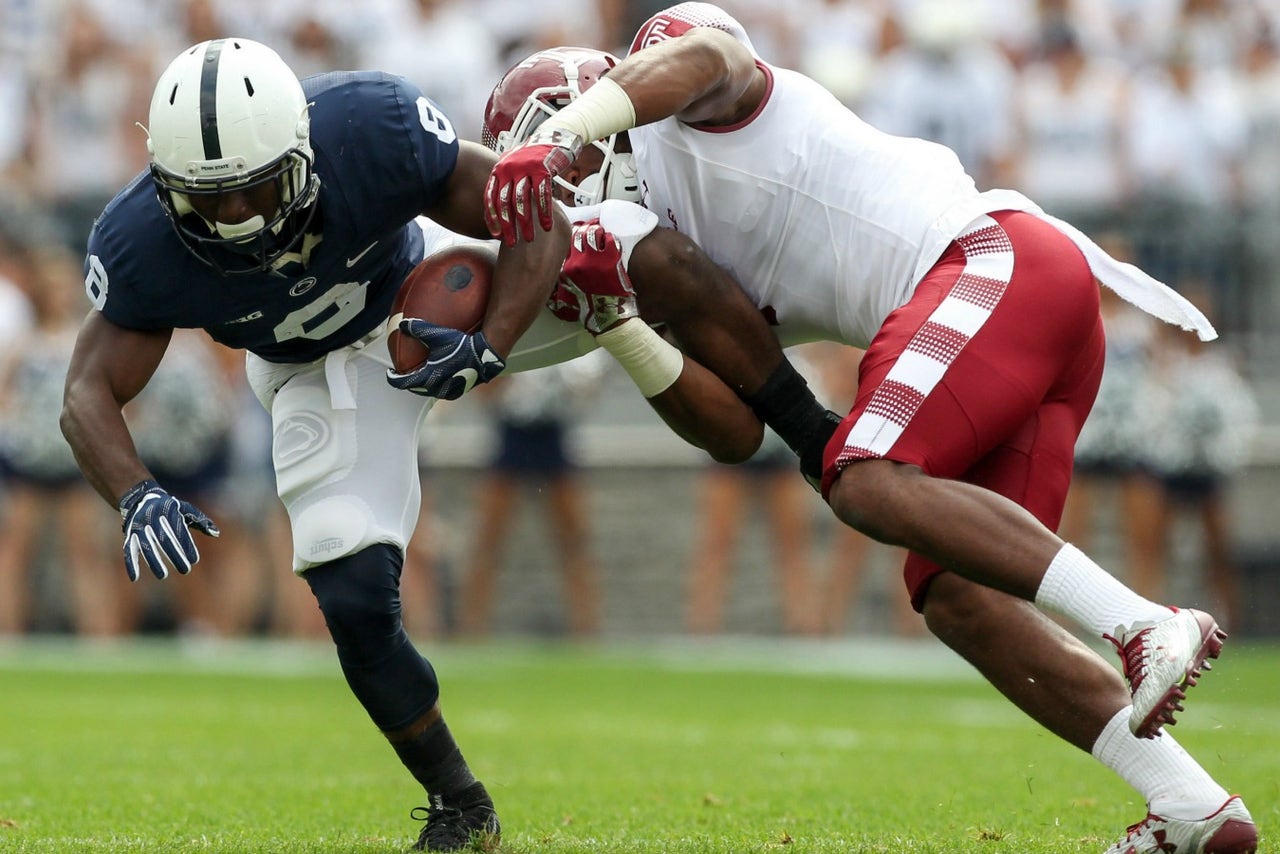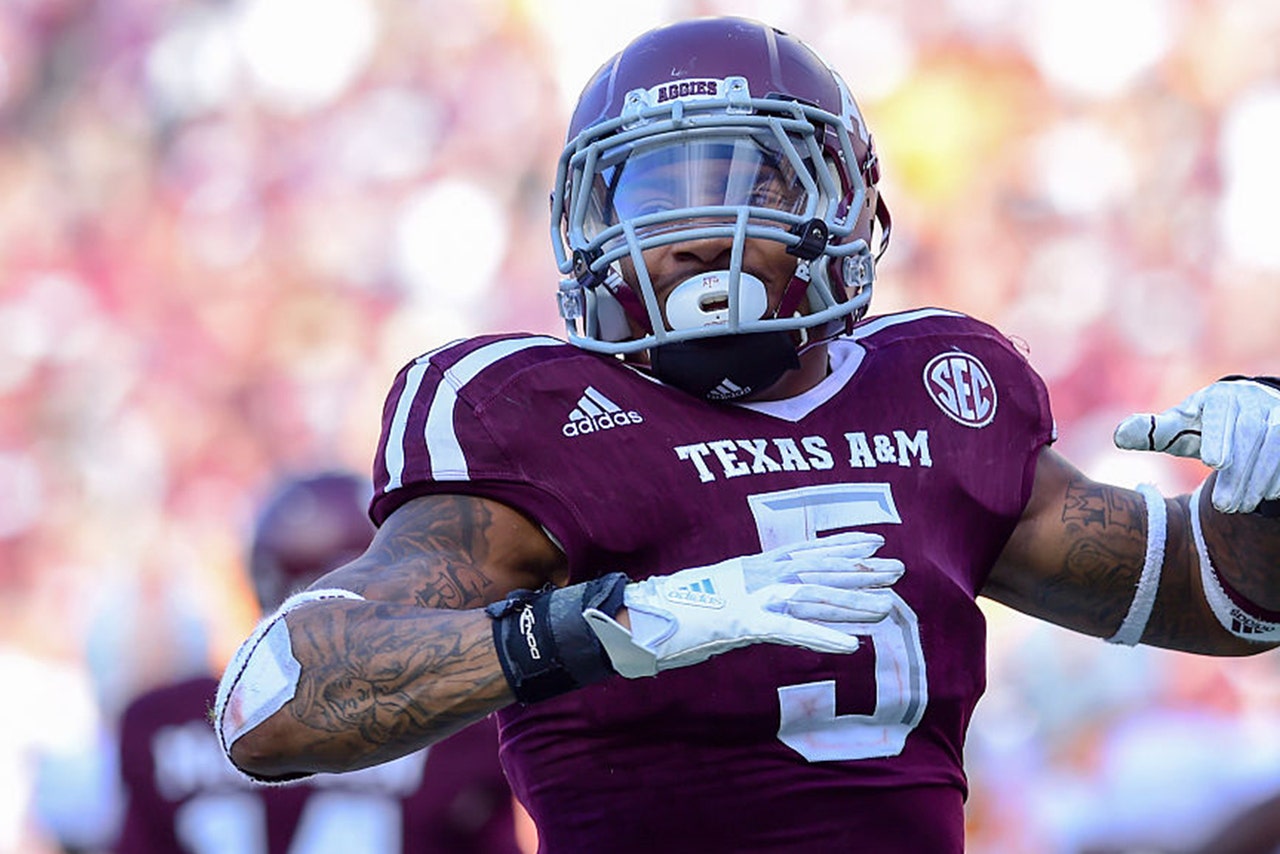 ---
---