College Football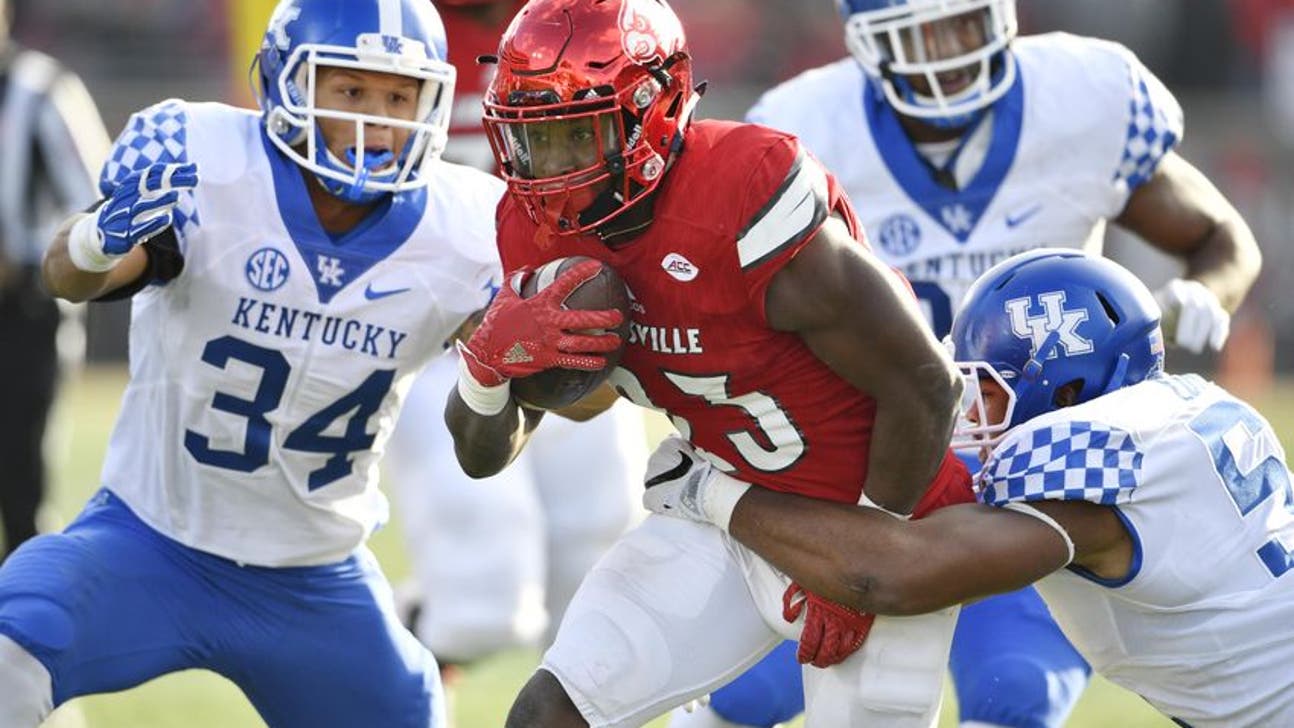 College Football
Kentucky Football: Cats Defense Must be Physical, Disciplined VS Option
Updated
Mar. 4, 2020 11:10 p.m. ET

Fansided, Chad Adams/FanSided via Wildcat Blue Nation
Kentucky Football: The Wildcats' defensive challenge to stopping Georgia Tech's triple-option offense centers on physicality and discipline
Nov 26, 2016; Louisville, KY, USA; Louisville Cardinals running back Brandon Radcliff (23) runs the ball against Kentucky Wildcats linebacker Courtney Love (51) and linebacker Jordan Jones (34) during the second half at Papa John
The biggest challenge facing the Kentucky football team heading into the TaxSlayer Bowl against Georgia Tech is, of course, stopping the Yellow Jackets' vaunted triple-option offense. There's the multiple looks, there's defending the field sideline-to-sideline, and there's the complete uniqueness of how that blend of fullback dive, quarterback keep and pitch come at you.
Despite the fact that many of the Wildcats are seeing this unique offense from yesteryear for the first time, Kentucky's coaches, however, are familiar. In fact, head coach Mark Stoops was defensive coordinator for Florida State when the Seminoles took on Georgia Tech in the ACC Championship in 2012-the same bowl season the Cats hired Stoops to Kentucky. So during that preparation period, D.J. Eliot, on the staff at Florida State then, and Kentucky's defensive coordinator now, got much of the credit for employing the scheme used to defeat Georgia Tech. That experience could play huge dividends for the Cats now.
"I remember that we were just holding on to getting a stop," Eliot said last week. "If you can just get a stop against them, it's a victory. These guys know how to get first down, and that's the key, is being able to prevent them from getting first downs.
Stopping the Yellow Jackets requires many correct reads, progressions, angles and winning of one-on-one madcaps, and more. But it starts with two key principles: being physical and disciplined at all 11 defensive positions.
"Georgia Tech, they don't beat you with the playmakers, they beat you by out-physicalling you and being the most disciplined team," said defensive end/outside linebacker Denzil Ware. "So just going through all the keys and going through all these extra practices playing against a team like that is really good, because its letting us be disciplined."
Over the last two weeks, Kentucky has been giving its defense lots of looks from the scout team, bombarding Wildcat defenders with the unrelenting wave that is every single play against the triple-option. Defend the dive, defend the quarterback, defend the pitch man; then throw in the toss sweep, the counter and a play-action passing game for good measure.
"We've had some good practices; we're getting some good looks from our scout team, and I'm pleased with our progress," Eliot said.
With the work now done, several Kentucky defenders seemed poised and confident during post-practice press conferences over the last week. Assignments have been learned, and many Cats said they felt both familiar and ready.
"The last two weeks have really been a blessing to us just to be able to get their offense down and make our adjustments with our schemes, and really lock down what we got to do on Saturday to help us win the game," said freshman linebacker Kash Daniel.
Saturday's matchup will come down to a couple of fundamental principles, taking many of these players back to the very first lessons they learned in football. Do your assignment; be tough and physical. If Kentucky can be physical up front, get off cut blocks, and stay within their individual responsibilities and play sound assignment football, then the Cats have a chance to shut down one of the toughest offenses in the college game today.
More from Wildcat Blue Nation
"We've had some good, physical practices, and that's what we need to do," Eliot said. "We've got to continue not only to being good at being a technician, but we've got to be a physical defense too."
---
---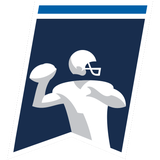 Get more from College Football
Follow your favorites to get information about games, news and more
---