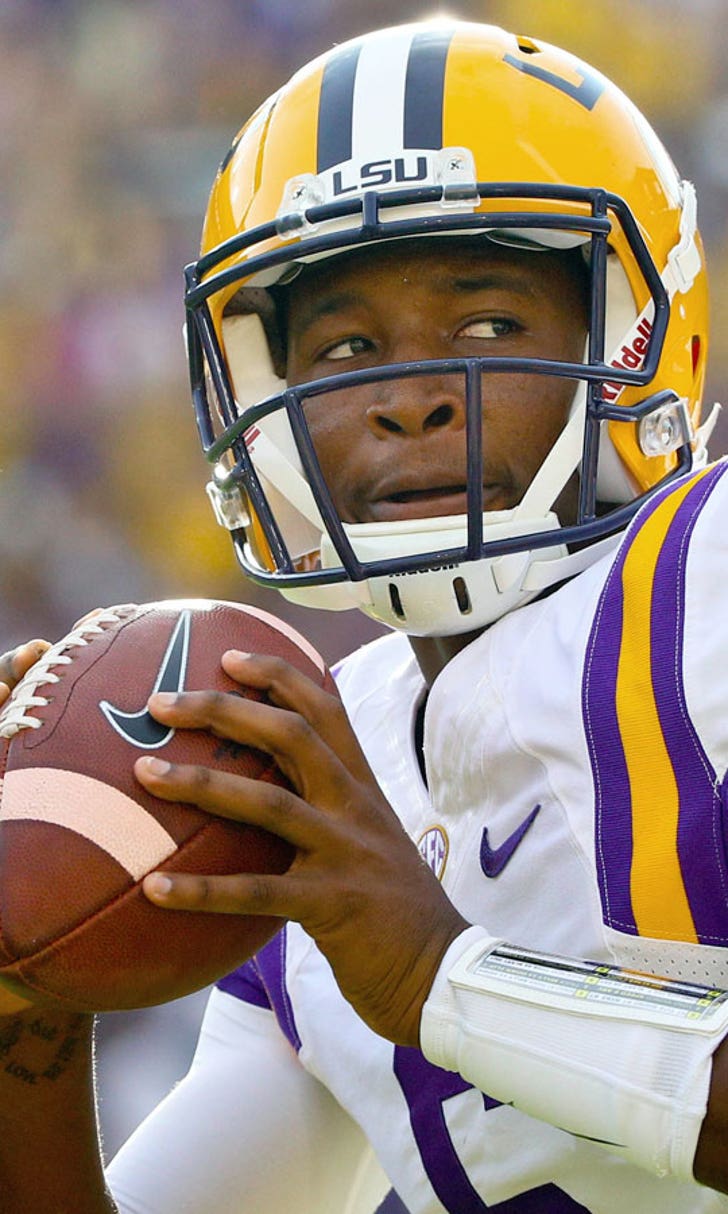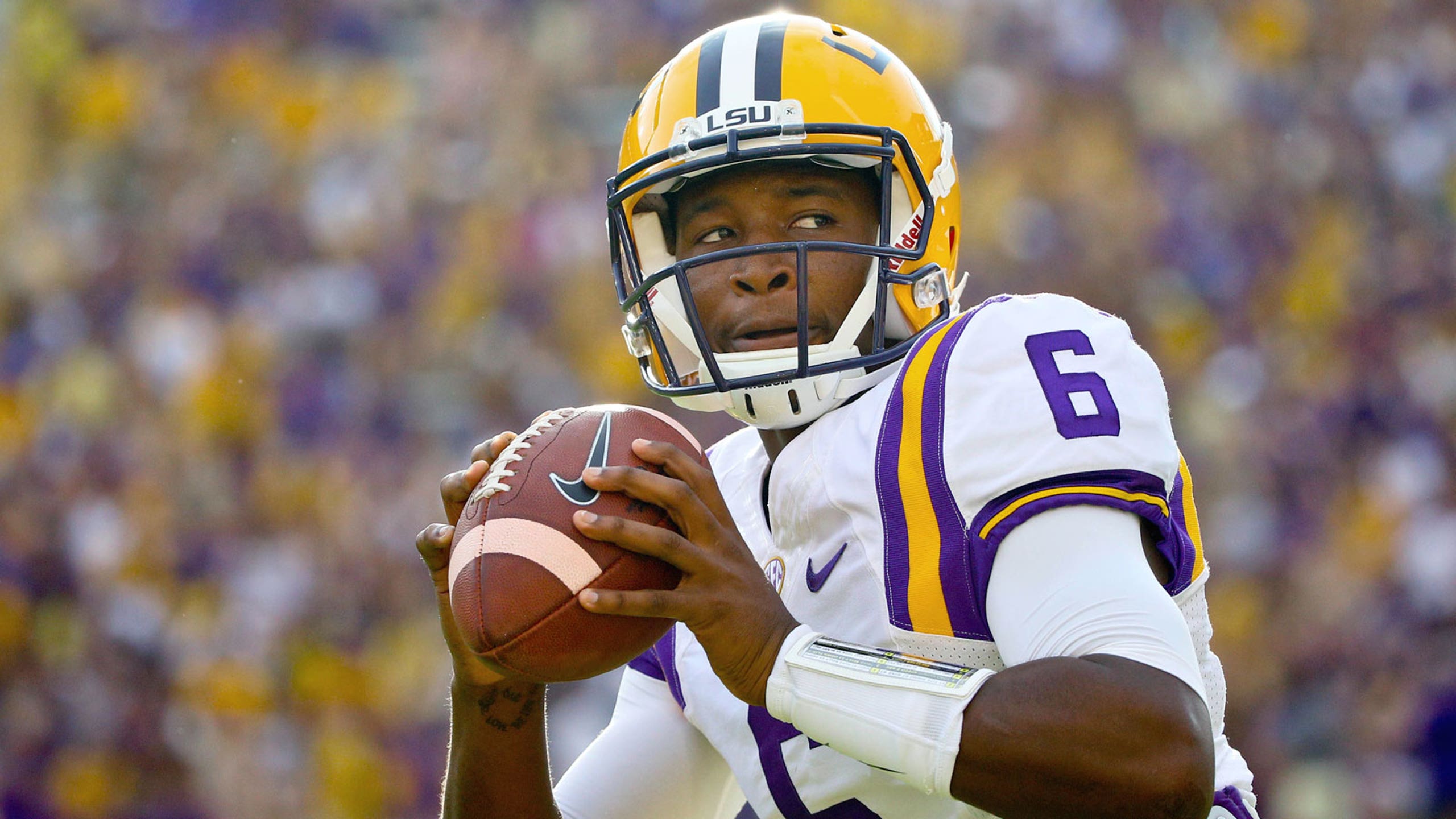 Former LSU quarterback Brandon Harris transferring to UNC
BY Bruce Feldman • March 26, 2017
Brandon Harris announced he plans to transfer to UNC. The former LSU starting QB told FOX Sports earlier this month he hopes to graduate in June and thus would then be eligible this fall.

https://www.facebook.com/Bharrisqb1/posts/800522430109681

The 6-foot-3, 220-pound Harris has one of the strongest arms in college football and sub-4.6 speed. He threw 20 TDs and 10 interceptions to go with 2,756 passing yards and seven rushing touchdowns with LSU. After being the No. 1 guy in all 12 games in 2015, Harris started the first two games of the 2016 season but was benched early in the second game and never threw another pass for LSU.

The Tar Heels are in need of a new starting QB since Mitch Trubisky left for the NFL, where some draft analysts consider him a first-round prospect.

"I like the coach (Larry Fedora) and the coordinator and the situation," Harris told FOX Sports earlier this month. "They've had some great quarterbacks back to back," Harris said referencing Marquise Williams and Trubisky as well as Fedora's old QB from Southern Miss, Austin Davis.

"If I go there, I know I have the opportunity to win now. They have a winning culture. That system is friendly -- and I know that quarterbacks have had great success in that system. I feel like it's a good fit for me to go in there and compete."

Harris also was considering Texas, Arizona and a few SEC programs as well.


---
---