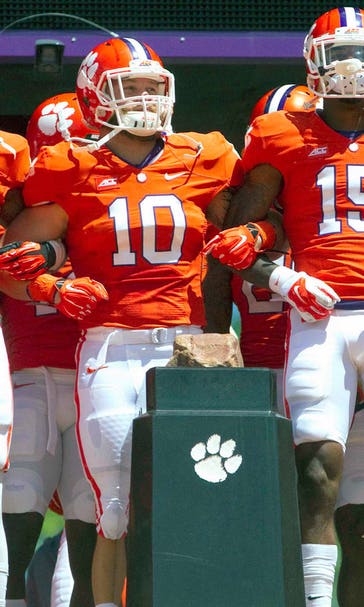 Clemson takes top spot in CFP rankings, but what about FSU and UNC?
November 3, 2015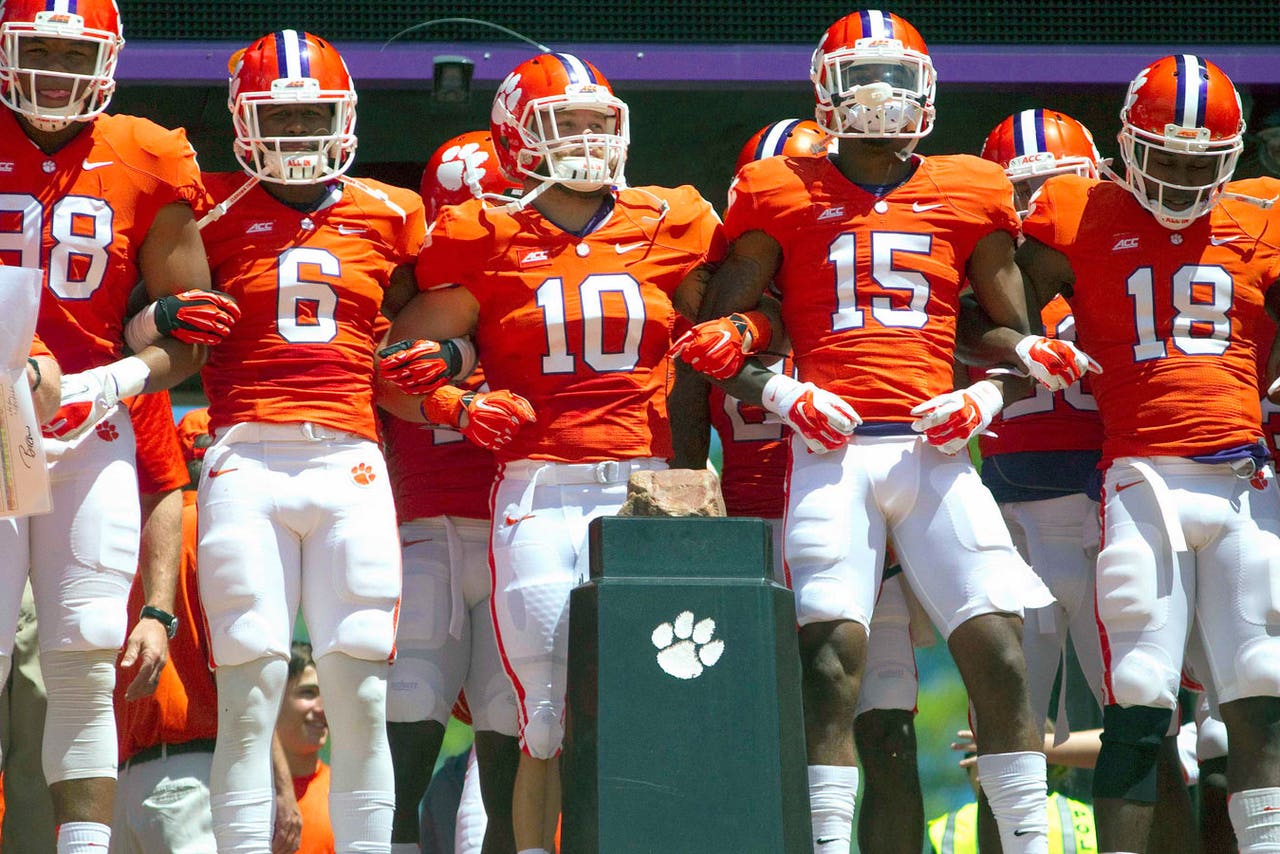 The first College Football Playoff rankings of the season came out on Tuesday night and the Clemson Tigers proved to be the king of the jungle.
Clemson (8-0) was ranked No. 1 by the CFP panel, one spot ahead of another group of Tigers from LSU (7-0).
Ohio State (8-0), who has been the No. 1 team in the AP Top 25 all year, came in at No. 3, while Alabama (7-1) was ranked No. 4.
If the season were to end today, Clemson would face Alabama in the first round of the playoffs and LSU would slug it out with Ohio State.
Florida State (7-1), ranked No. 17 in the AP Poll, was voted at the 16th-best team in the country by the CFP panel. North Carolina (7-1), who made its 2015 debut in the AP Top 25 this week at No. 21, was excluded from the CFP Top 25.
Here's the full list:
25. Houston
24. Toledo
23. UCLA
22. Temple
21. Northwestern
20. Mississippi State
19. Texas A&M
18. Ole Miss
17. Michigan
16. Florida State
15. Oklahoma
14. Oklahoma State
13. Memphis
12. Utah
11. Stanford
10. Florida
9. Iowa
8. TCU
7. Michigan State
6. Baylor
5. Notre Dame
4. Alabama
3. Ohio State
2. LSU
1. Clemson
---
---