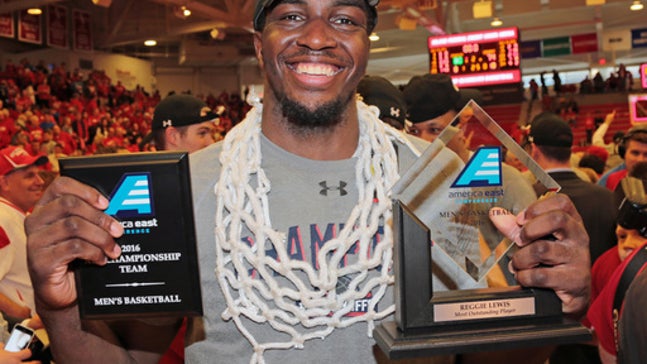 Warney, Stony Brook off to NCAA after 80-74 America East win
Published
Mar. 12, 2016 5:43 p.m. ET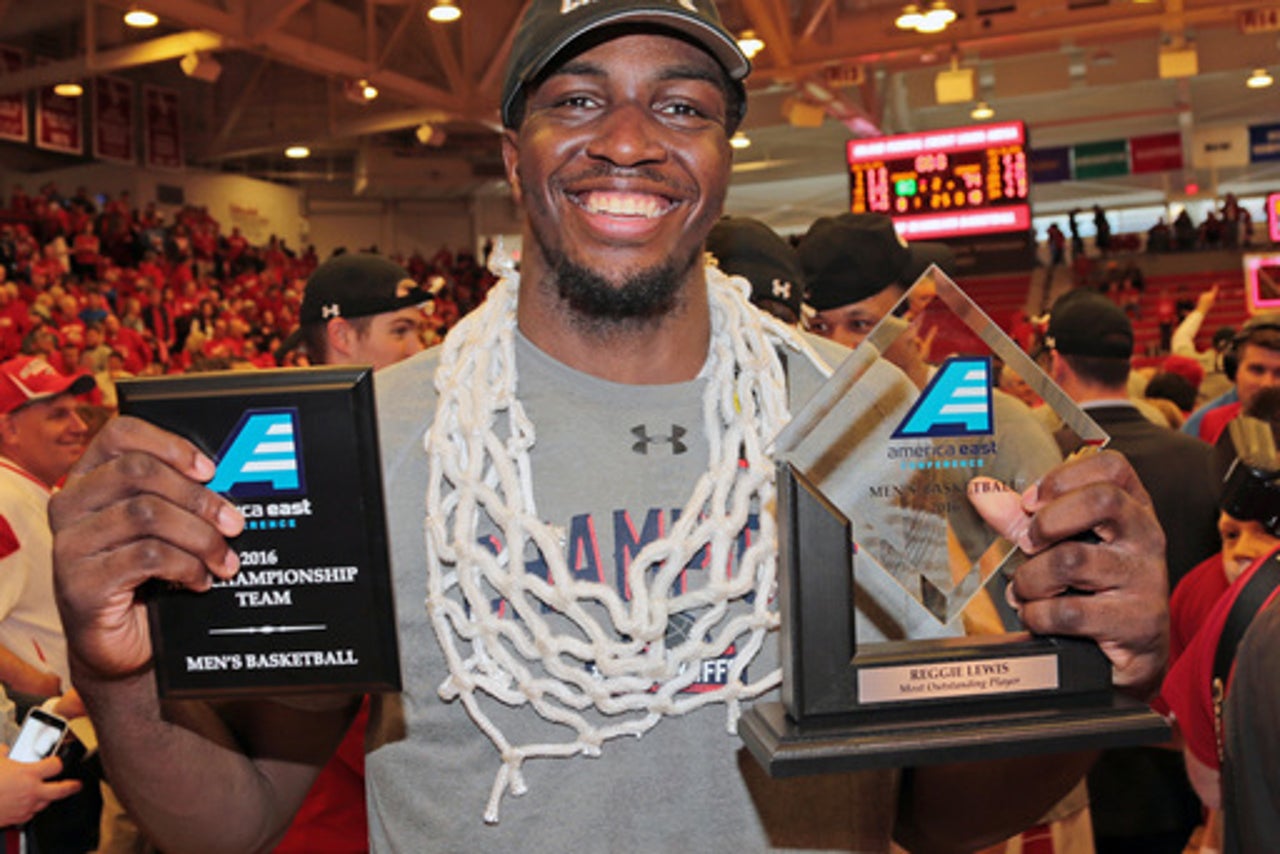 STONY BROOK, N.Y. (AP) Jameel Warney scored 43 points and Stony Brook reached the NCAA Tournament for the first time by coming from behind to win the America East Tournament championship 80-74 against Vermont on Saturday.
Top-seeded Stony Brook (26-6) had reached this point four times in the last five seasons, including the last two years, and lost each time - each defeat seemingly more excruciating than the last. Last year, a 3-pointer with just seconds left by Albany kept the Seawolves out of the NCAAs.
The Seawolves were down 15 in the second half to the Catamounts, but Warney's unstoppable inside game was too much for Vermont (21-13).
Carson Puriefoy contributed 23 points and some big free throws down the stretch for Stony Brook.
Trae Bell-Haynes led Vermont with 17 points.
Vermont went up by 13 with 16:00 left in the second half when Bell-Haynes got a runner in the lane to bounce through. Stony Brook's Steve Pikiell called timeout and the crowd was stunned silent - for a few seconds.
Stony Brook's 4,100-seat on-campus arena still has the smell of new plastic seats two years after a major renovation, and it was jammed with red-clad fans. The Long Island school has invested heavily in athletics in recent years and residents of the suburbs that surround this campus, 60 miles east of Manhattan, have mostly embraced the attempt to bring big-time college sports to Suffolk County.
The building rocked every time the Seawolves showed even the slightest signs of a comeback. Two straight hoops inside by Warney got the deficit to 48-39 with 13:54 left, prompting a timeout from Vermont and another wave of cheers and blaring music.
After being down by as many as 15, Stony Brook tied it at 61 with 6:19 left on a short jumper by Rayshaun McGrew. When Warney made a free throw with 5:59 left, Stony Brook led 62-61.
The Seawolves and their fans, so desperate to finally break through and play the main stage of March Madness, would have to endure another nervous finish.
Warney got free down the baseline and put the Seawolves up 73-70 with 2:01 left. Then it was Warney again, this time securing a rebound with one hand and flipping it back to make it 75-72.
Two more free throws by Puriefoy with 46.4 second left made it a two-possession game, 77-72.
Of course, it was Warney to all but finish it off, grabbing another rebound for an easy putback with 20 seconds left to make it 79-74.
TIP INS
Vermont: The Catamounts are responsible for the America East's last big NCAA upset, when coach Tom Brennan's team upset fourth-seeded Syracuse in 2005. ... Forward Darren Payen took a hard fall when he was fouled going up for a fast-break dunk late in the first half. The 6-foot-8 Payen landed hard on his side and back, stayed down for a couple minutes but walked off slowly without assistance. Roland Nyama was given a flagrant. Dre Wills made one free throw and Everett Duncan hit a 3 on the ensuing possession, which gave Vermont a seven-point lead. Wills had a layup on a runout as time expired to put the Catamounts up 36-27 at half. Payen started the second half.
Stony Brook: During a choppy first 10 minutes for both teams, three-time conference player of the year Warney was just about the only offense the Seawolves had. Warney scored four straight field goals at one point and had 12 of Stony Brook's first 17 points.
UP NEXT
Stony Brook it is off the NCAA Tournament and the Seawolves probably don't care where.
If Vermont wants to play in the postseason, the NIT might not be an option.
---