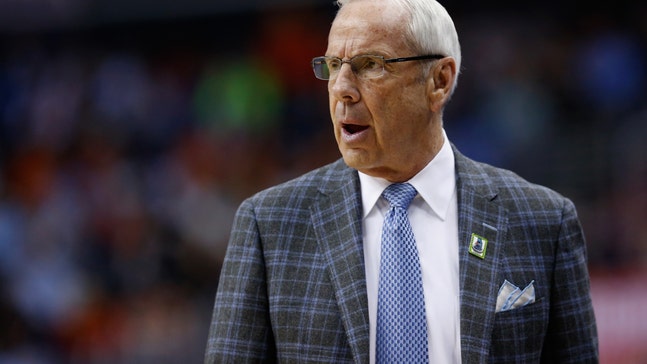 Roy Williams blasts NCAA over North Carolina's late tournament tip time
Published
Mar. 18, 2016 10:33 p.m. ET

North Carolina is set to tip its second-round game on Saturday night at 9:40 p.m. ET, the latest start of the day's eight games. The timing is a little strange given that the game is in Raleigh while other sites for the day include Denver and Des Moines, but when you look at the schedule and realize CBS's night session features Indiana vs. Kentucky and Kansas vs. Connecticut, a parade of college basketball blue bloods of the past, present and future, it made sense that Virginia vs. Butler and Carolina vs. Providence would get shoved off to TBS for the later game.
Anyway, good ol' Roy was asked about this travesty and, needless to say, the man who gets paid millions of dollars per year thanks to the television contracts that dictate when his team will play, was displeased at this great injustice of humanity. (Roy's quotes in bold.)
[I am] surprised and very disappointed.
On one hand, I'm all #TeamRoy. There's nothing worse than when the NCAA shows a total of two stand-alone games between noon and 5:15 p.m. on Saturday. Then, starting at 5:15, there are six tournament games played over the next seven hours, three overlapping at a time. Instead of spreading the wealth throughout the day, the NCAA forces us to watch two games that could be unsightly blowouts and then pits three games against each other on competing networks, twice, forcing a fan to choose one of three after an afternoon of having two games forced uon them.
But come on, Roy. You've been doing this a long time. You know how it works. Ever since the CBS/Turner deal, this is the way they've scheduled the first Saturday. And because your pod doesn't include Duke, who always seems to get the stand-alone Saturday game, that means you play at night. (We've gone over why you're likely playing late at night.)
It's alost not as if Carolina could have had the early game in Raleigh. There are two pods at each site. Your pod (UNC, Florida Gulf Coast, USC and Providence) played the night session Thursday and the other pod played the day session. On Saturday, the winners of the first two games meet and the winners of the second two games meet. Obviously they have to stay in that same chronological order. So let's not act like this is some sort of mystery to be solved by The Mentalist.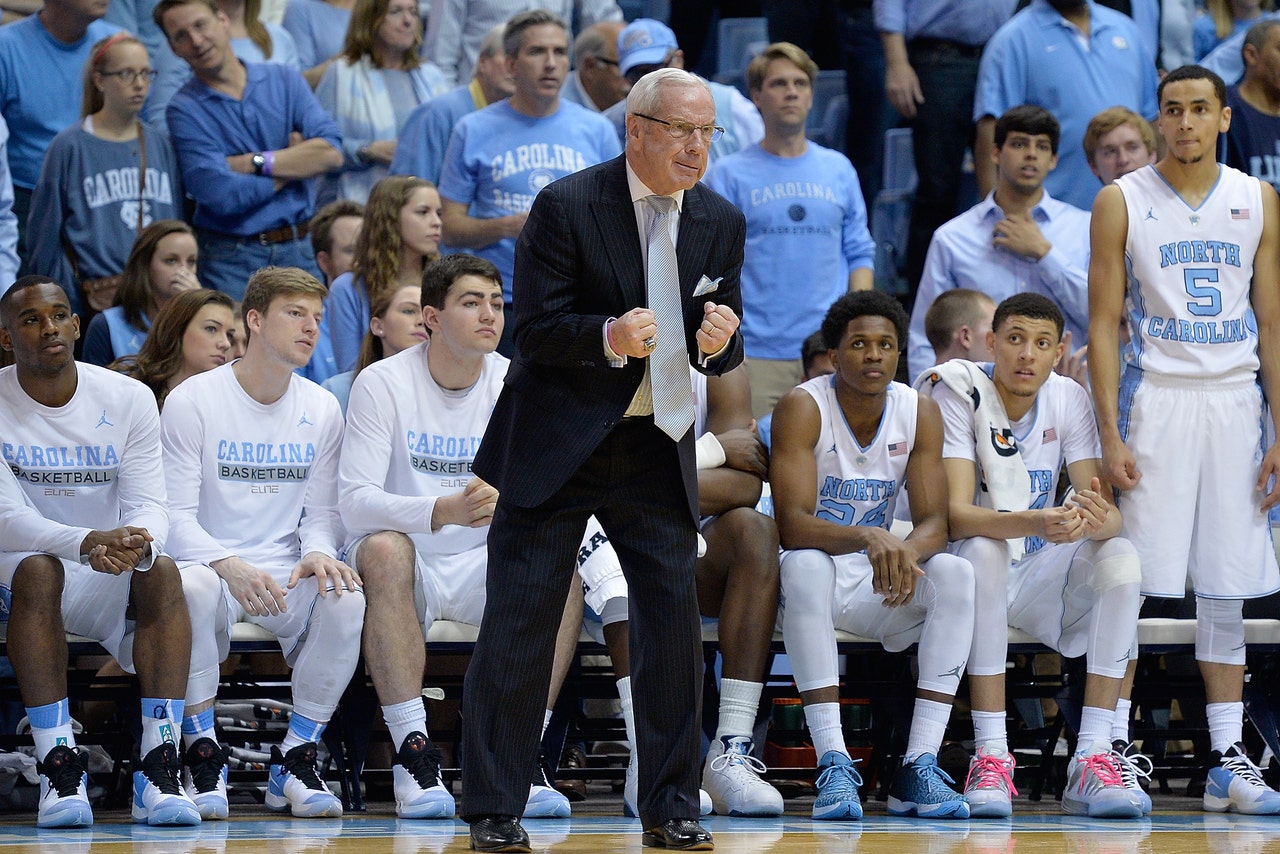 (Photo by Grant Halverson/Getty Images)
Jiminy Christmas.
Whoa, whoa, whoa, Roy. Hold up there, big guy. Let's keep this civilized. Wow. Just, wow. That was unnecessary and uncalled for. There are children present!  That's, uh, that's disappointing. This isn't some Hell's Angels convention. Keep it clean.
What can you say?
I don't know; Jiminy Christmas?
9:45, 9:50 for a start time? Dont we have an East, South, Midwest? West, Don't we have some games out there we can show on TV at that time?
(See above.)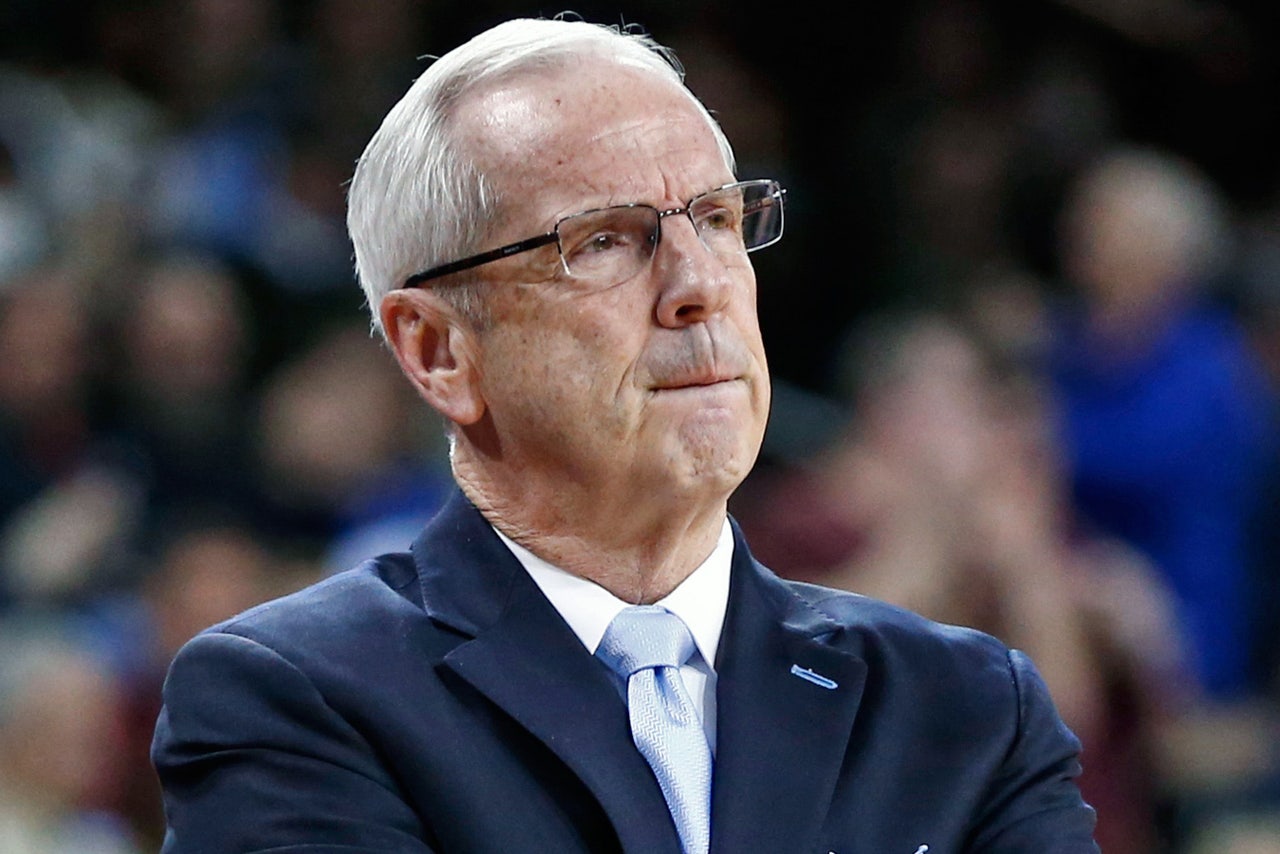 But it's like spitting into the wind.
This only sounds reasonable when there's a smooth Southern drawl attached to it.
It's stupid because you can't do anything about it. But I despise it.
Stupid? Despise? This is like Roy Williams' version of Hit' Em Up. Next he'll be complaining about how Jos. A Bank no longer has three-for-one deals on flannel, houndstooth and seersucker sport coats.
I gotta sit in the dadgum hotel room.
Yeah, but the NCAA provides free WiFi and I think The Andy Griffith Show is on Netflix, so it can't all be bad.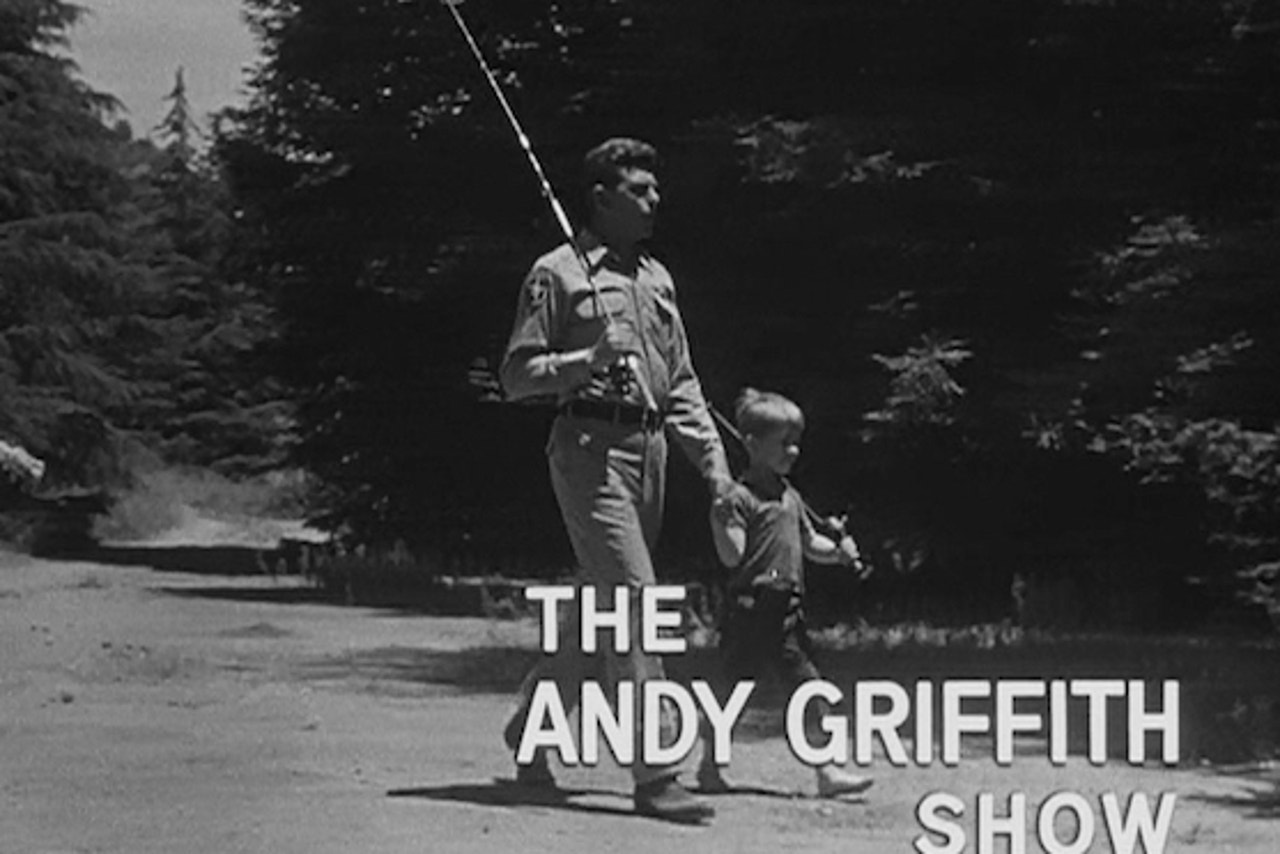 I wake up at 6 o'clock in the morning and don't even get to go to work until freaking 9:30 at night.
[GASPS!] And OSHA has never come in to check your workplace conditions? There's only one thing to say: Jiminy Freaking Christmas.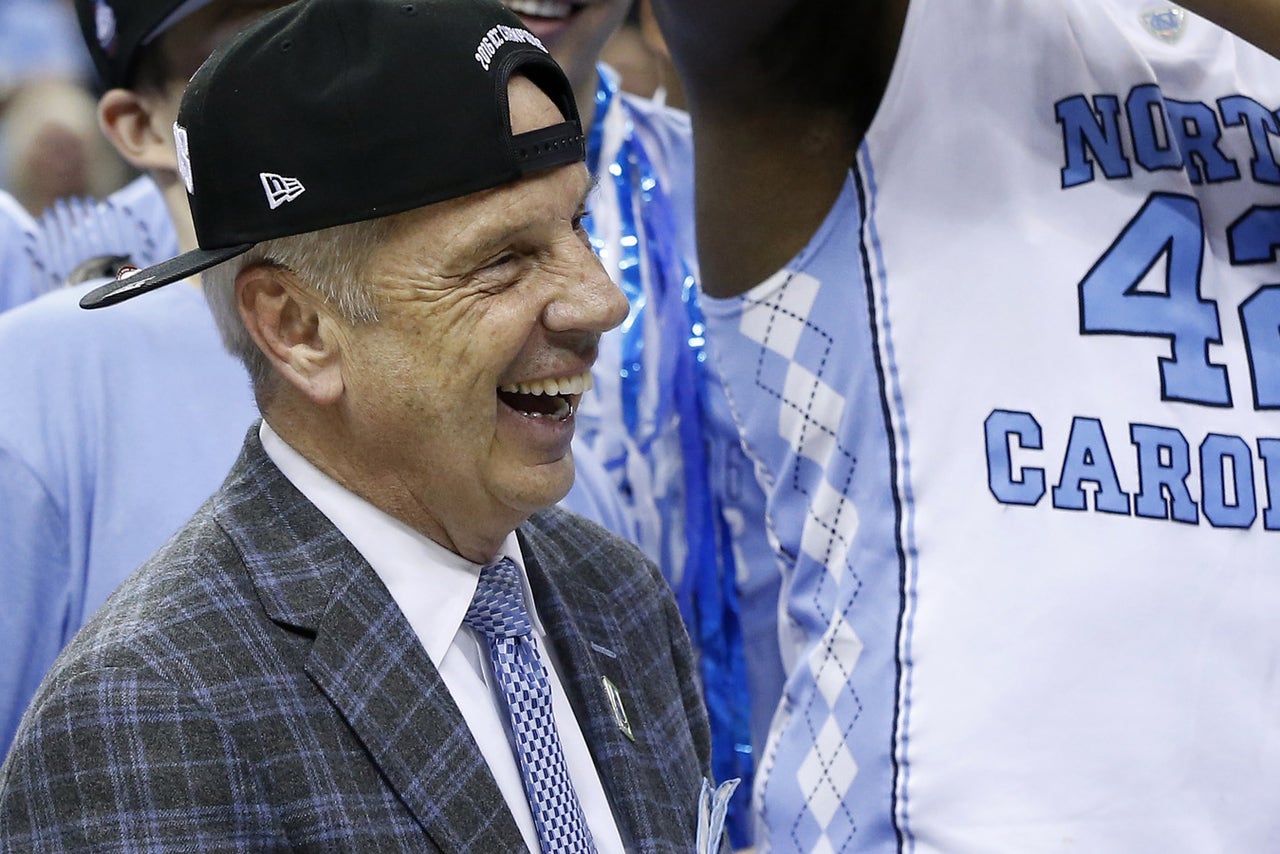 ---
---