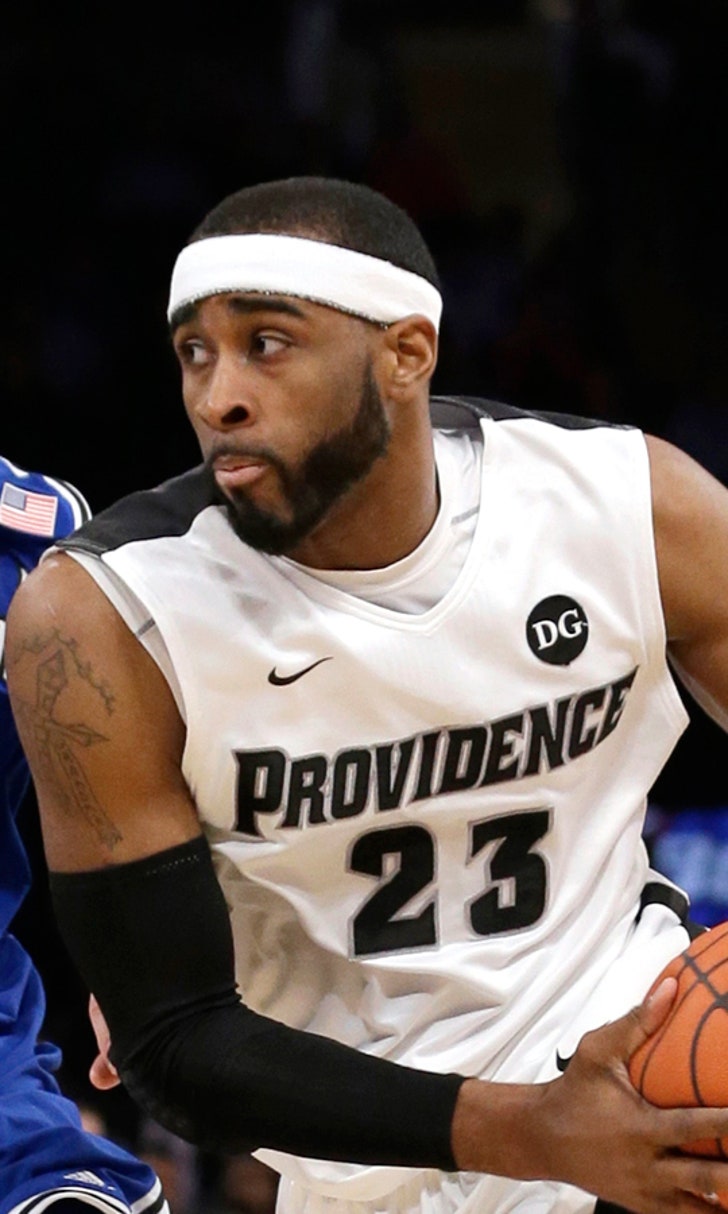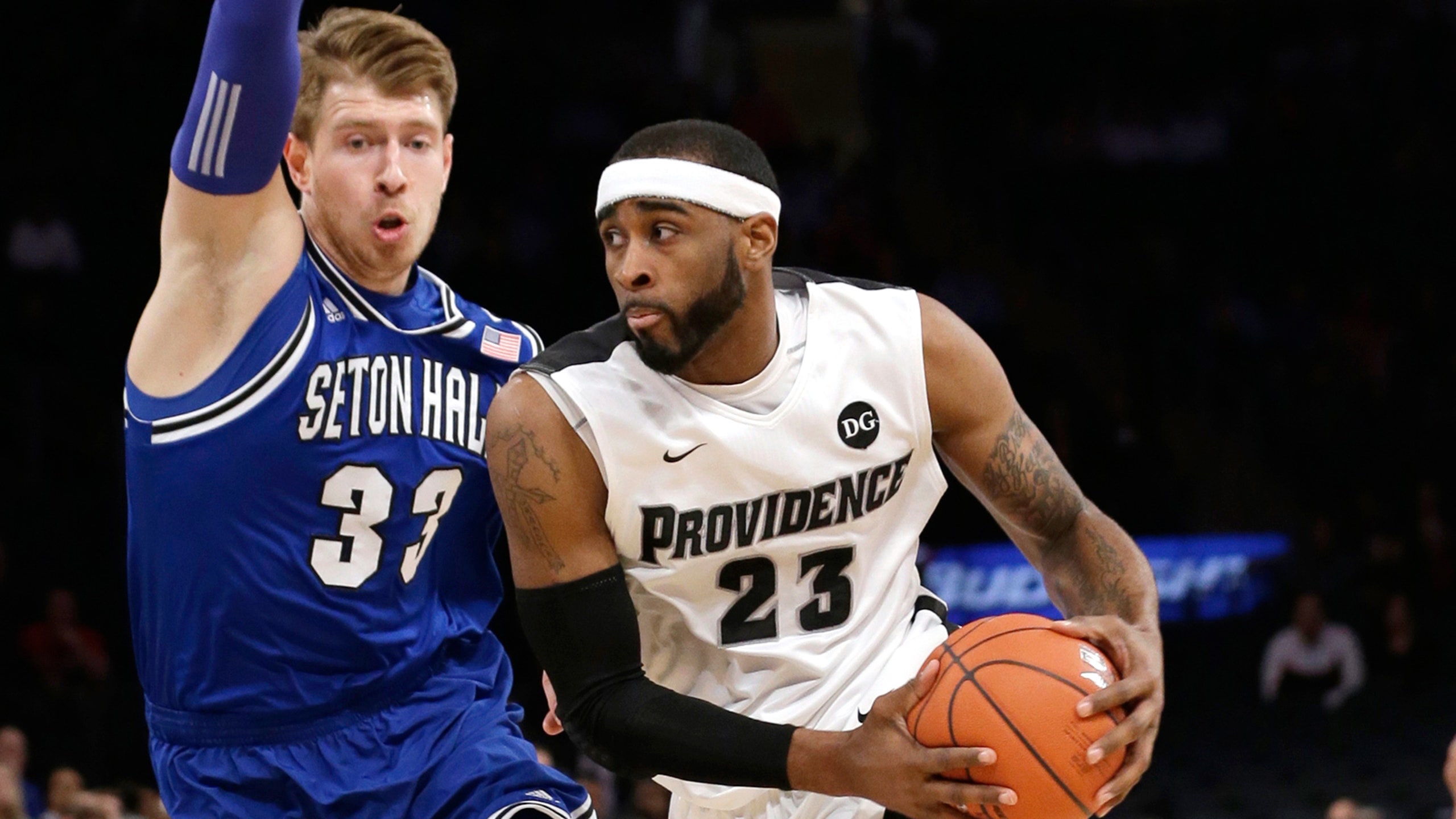 Providence fights off Seton Hall, reaches Big East title game
BY foxsports • March 14, 2014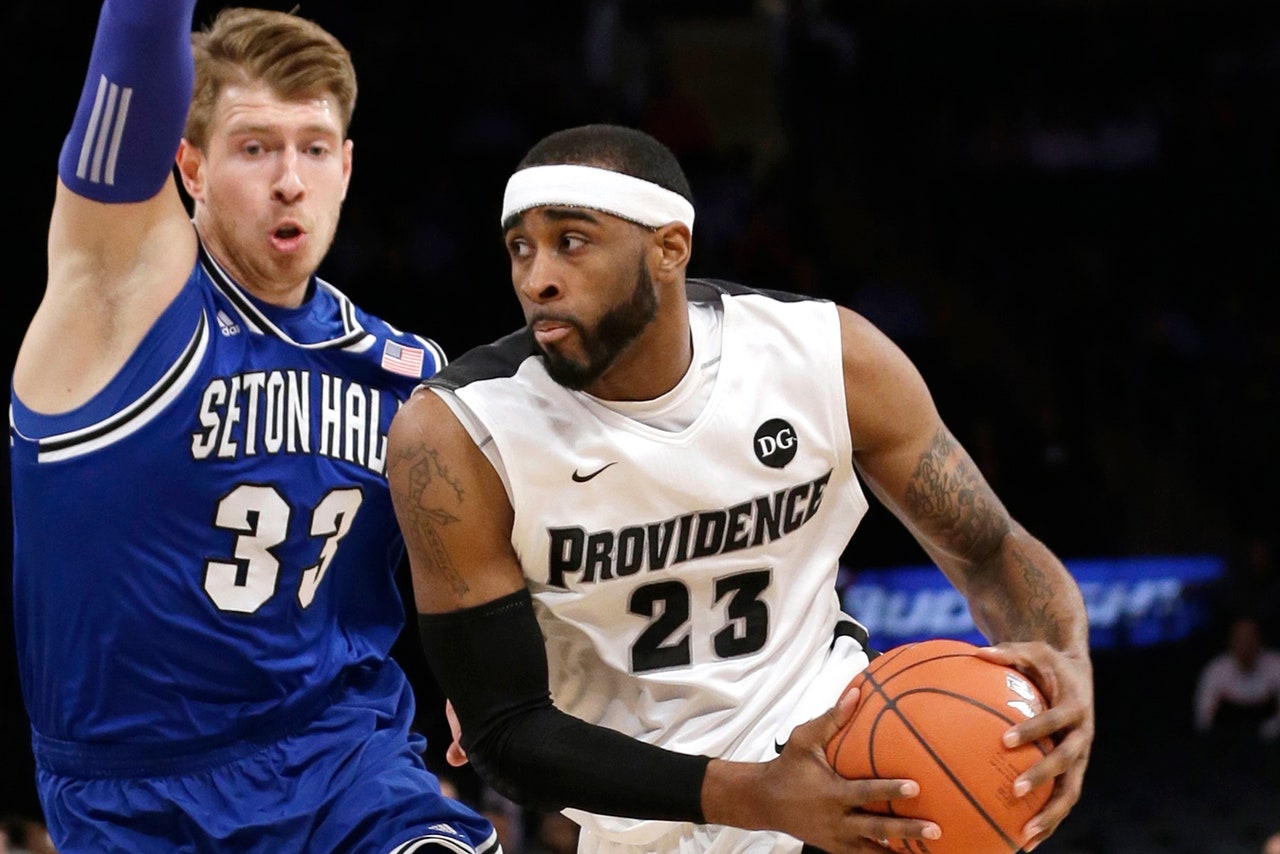 NEW YORK -- Providence has waited two decades for a chance to rule the Big East again, so there was no way the Friars were going to waste this one.
LaDontae Henton had 26 points and 14 rebounds, Bryce Cotton added 18 points and 10 assists, and Providence advanced to its second conference championship game with an 80-74 victory over stubborn Seton Hall on Friday night.
"I thought our kids were prepared," coach Ed Cooley said. "Today we played with a purpose."
Tyler Harris scored 14 of his 17 points in the second half for the fourth-seeded Friars (22-11), who seemingly cemented their first trip to the NCAA tournament in 10 years. They can take it out of the selection committee's hands and earn an automatic bid by winning Saturday night, when they'll represent the Big East old guard against Creighton, a newcomer to the league.
"This was one of our goals coming into the season. Madison Square Garden, it's a big place to play at, a great place to play at," Henton said, "and we know we can compete with all the teams in here."
An original member of the overhauled conference, Providence has only been to the tournament title game one other time, when it won the 1994 championship. This was its first appearance in the semifinals since 1997.
"That was then. This a new era. This is a new Big East," Cooley said.
Fuquan Edwin had 20 points despite a sore thumb for eighth-seeded Seton Hall (17-17), which was trying to reach its first Big East title game in 21 years. Sterling Gibbs scored 13, but senior center Eugene Teague, coming off consecutive double-doubles, was held to 11 in 19 foul-plagued minutes.
Brian Oliver's 3-pointer cut it to 78-74 with 8.7 seconds on the clock, and Cotton was called for a foul as Providence tried to inbound the ball. Edwin, however, missed on a contested drive and Josh Fortune grabbed the rebound before converting two foul shots to seal it.
"Providence played a great game," Edwin said. "We couldn't get over the hump."
Seton Hall pulled within one with 13:23 left on a 3-pointer by Gibbs that capped a 9-1 spurt. Harris responded for the Friars, hitting a bank shot in the lane before Henton connected on a 3-pointer with his sweet left-handed stroke.
After a Pirates basket, Harris made two free throws and nailed a 3 for a 56-47 cushion with 11:07 to go. Less than 90 seconds later, Teague went to the bench with his fourth foul. And when Henton hit consecutive 3s, getting a friendly roll on the second one, it was 64-53 with 7:18 remaining.
"I thought our experience really showed down the stretch. I don't think we got rattled," Cooley said. "The guys were great in the huddles when I call the timeout. They run the timeout. Sometimes I just listen. Sometimes the coaches want to dictate rather than listen to your players. When you listen to your players, they're going to tell you a great story. When the players talk, sometimes the coaches need to shut the hell up."
Seton Hall reached its first semifinal since 2001 with one-point wins over Butler and No. 3 Villanova -- stunning the top-seeded Wildcats on Thursday with a buzzer-beating jumper from Gibbs.
Providence advanced by holding off St. John's 79-74 in the quarterfinals despite one of Cotton's worst games. The conference's second-leading scorer and top assist man, he shot 1 for 10 and had only 12 points -- ending a streak of seven games with 20 or more.
A unanimous first-team all-Big East selection, Cotton was back in form Friday night, running the offense and hitting timely shots while approaching his scoring average of 21.4 points.
In a matchup of Big East charter members, Providence opened 9 of 12 from the field and hit nine of its first 10 free throws. Fortune was lucky indeed when he banked in a 3-pointer, and Seton Hall had a problem when Teague went to the bench with two early fouls.
"It definitely changed the game. When you get two fouls quick, it's hard as a player to play your game because you're just worried about getting the next one," Teague said. "It was frustrating."
The Friars went on a 12-0 run to take a 25-14 lead with 11:23 left in the first half. The margin was still 11 with 5 minutes to go when, with Teague back in the game, Seton Hall started to make up some ground.
Teague converted a three-point play and Oliver drained a 3 just before the buzzer to trim Providence's lead to 38-34 at halftime. Henton had 15 points in the first 20 minutes and finished 9 for 13 from the field, including 4 of 6 on 3s.
"LaDontae was a man-child today, an absolute man-child," Cooley said. "I always think he's one of the more underappreciated guys on our team. He's just been a rock. He was the first kid that we recruited to Providence College when we came, and I couldn't be more proud."
---