Perkins, Buffalo beat Saint Francis in 1st Division I game
November 6, 2018
BUFFALO, N.Y. (AP) — Nick Perkins had 16 points and nine rebounds, CJ Massinburg added 11 points and eight boards, and Buffalo beat Saint Francis 82-67 on Tuesday in the first Division I game of the season.
Jeremy Harris, one of Buffalo's top returners, was held to six points on 3-of-15 shooting. Massinburg enters the season within striking distance of becoming Buffalo's all-time leading scorer.
For the first time in school history, Buffalo received votes in the preseason AP Top 25 poll, getting 14 votes for a 37th-place tie. The Bulls were the unanimous pick in the Mid-American Conference preseason poll to win the East Division, receiving all 35 votes from coaches and media.
Keith Braxton had 19 points and nine rebounds for SFU, which was picked to finish first in the Northeast Conference preseason coaches' poll. SFU is coming off a season with 18 wins — its most since 1990-91. Freshman Myles Thompson added 16 points and Jamaal King 14. The Red Flash shot 36.4 percent from the floor and turned it over 20 times.
---
---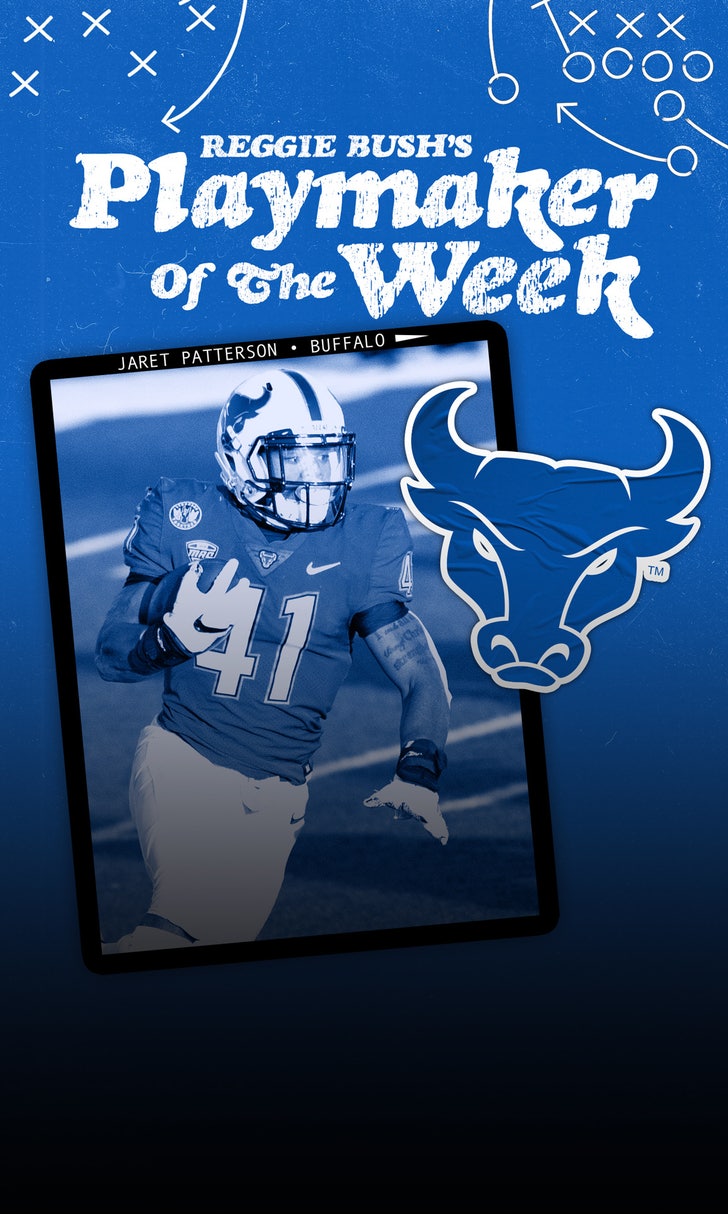 Jaret with the Jets
Jaret with the Jets
Buffalo's Jaret Patterson smashed records last Saturday. His reward? An easy selection as Reggie's Playmaker of the Week.