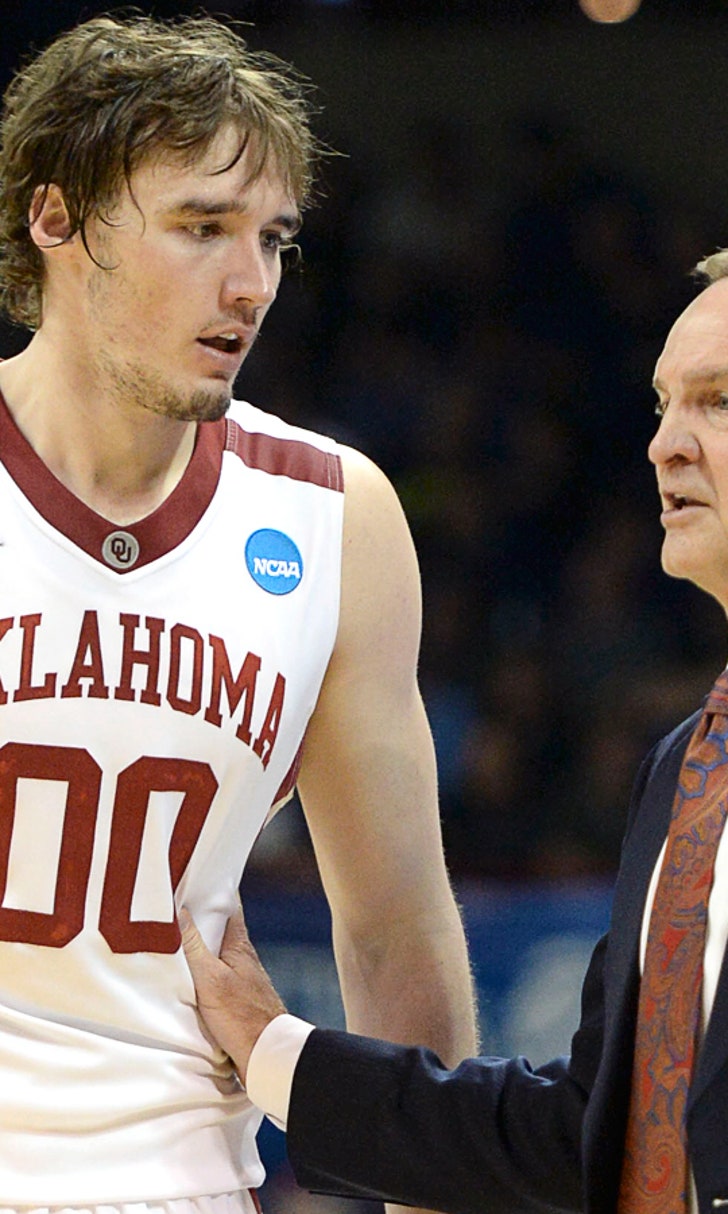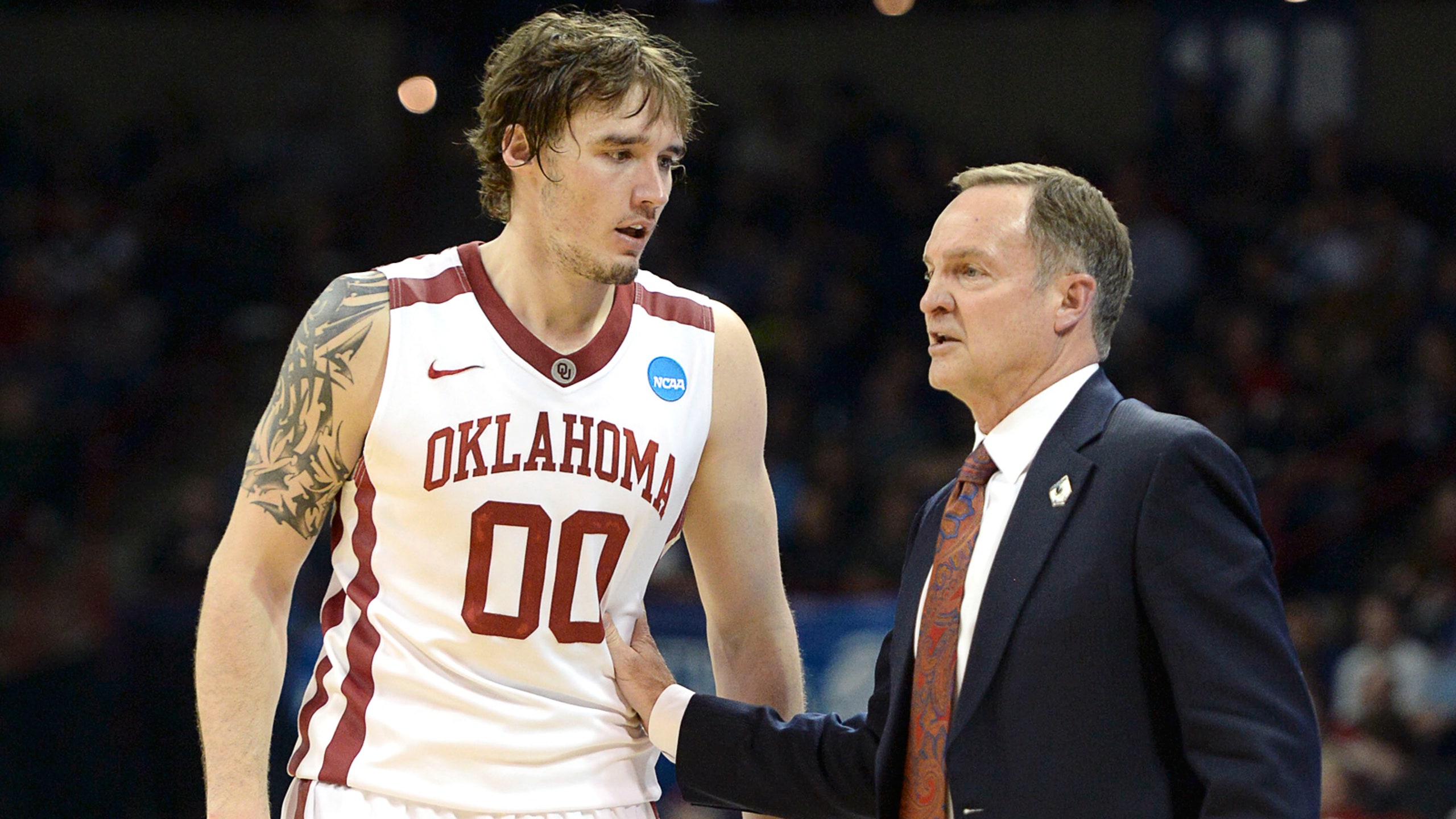 Oklahoma out to make Big 12, entire nation 'take notice'
BY Reid Forgrave • October 28, 2014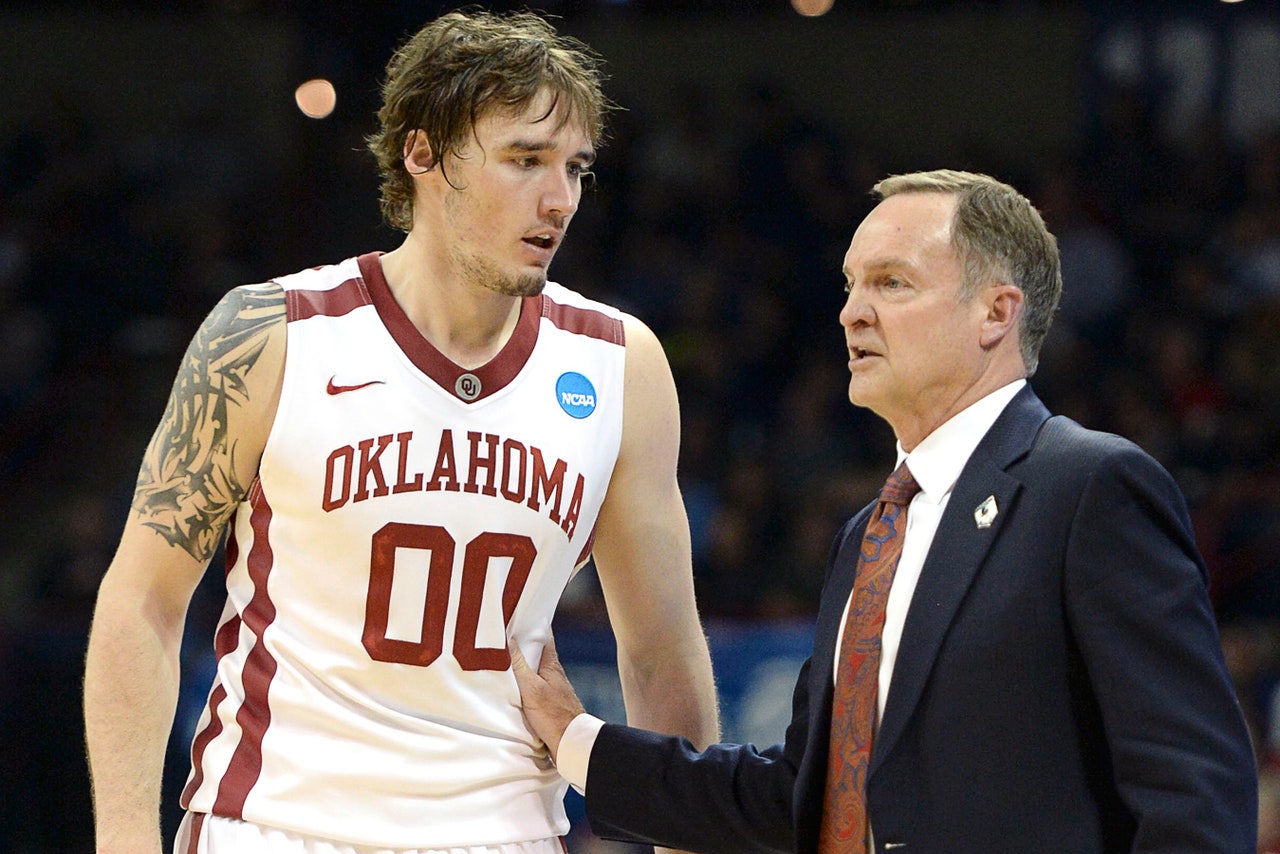 NORMAN, Okla. – On the surface, Lon Kruger may not be the world's most charismatic dude. The fourth-year Oklahoma coach is not the type who'll throw his suit jacket after a bad call. He doesn't run his practices like a 62-year-old grizzled, crusty veteran who has been a head coach in college and the NBA for 31 of the past 32 seasons; instead, he runs them like an enthusiastic, incessantly positive young coach, with group huddles every few minutes or so -- quick, encouraging teaching moments before getting back to work.
He is a kind, smiling, understated Midwesterner who, on a recent afternoon in his office at the Lloyd Noble Center answered pretty much every one of my questions with a sports cliché: "There's nothing like experience," he said, speaking of how his team returns four of five starters from last season. "You always want to do more," he told me about his disappointment at the Sooners' loss to 12-seed North Dakota State in last season's NCAA tournament. "You lose in the first round, the Sweet 16, the Elite Eight, it all hurts."
But stare past the surface of Lon Kruger and, just as with Oklahoma's fly-under-the-radar basketball program, there's more here than meets the eye. He's a man who, after graduating from Kansas State as a two-time Big 8 player of the year, had a tryout with the Detroit Pistons, was drafted by two Major League Baseball teams and was invited to the Dallas Cowboys rookie camp. He's a coach who might not garner the headlines but who among his contemporaries is universally respected. He's a name that isn't on the top of the tongue in "best coaches" arguments, but he has has 537 career wins – more than Bill Self, Tubby Smith, Tom Izzo and Billy Donovan – and has often done it at schools that weren't in great spots when he arrived.
It's a perfect match between a coach and a school, a place where the basketball program is forever overshadowed by football. I'm guessing that you wouldn't have guessed Oklahoma ranks ninth nationally in NCAA tournament appearances since 1983, with 24 – tied with Michigan State, one more than UCLA.  This year's team ought to make a serious run in a stacked Big 12 at ending Kansas' 10-year streak of regular-season championships. It's a program that, despite being a dark-horse Final Four team for lots of pundits this season, still has adopted a marketing slogan this season that seems as much directed to its own fans as to the bigger national landscape.
"Our slogan this year is, 'Take Notice,' " Buddy Hield, the high-octane, enthusiastic junior guard who very well could be the Big 12 player of the year, told me. "We want everyone to take notice of us and everything we got going on here. If they don't take notice, they'll take notice when they play us. We're just a hungry team. We fell short in the NCAA tournament, so people don't give us credit. They think we were a fluke (when Oklahoma finished second in the Big 12 last season). And it didn't leave a good taste in our mouth."
Overlook Oklahoma at your own peril. The team loses only tall, versatile swingman Cameron Clark from its starting five of one year ago. If the NCAA approves Oklahoma's waiver bid for senior TaShawn Thomas, a big, physical forward who transferred from Houston, to let him play immediately, Oklahoma could have one of the nation's most skilled and experienced starting fives. (A decision on Thomas, a great all-around player who can block shots, rebound and handle the ball, ought to come soon.)
Without Thomas, there will be a frontcourt hole for the Sooners. That spot would be taken either by D.J. Bennett, a junior college transfer who played spot duty for Oklahoma last season, or Khadeem Lattin, a tall, rangy, talented freshman whose mother won three WNBA titles. It wouldn't be nearly as fearsome of a starting five.
But the three starters joining Hield all have serious talent and experience. Junior forward Ryan Spangler is a banger from small-town Oklahoma who averaged nearly a double-double last season. Sophomore point guard Jordan Woodard is the steady hand this high-scoring team needs. And junior guard Isaiah Cousins made more than 40 percent of his 3-pointers last season on a team that finished seventh in the nation in scoring.
What's the one thing this season, other than TaShawn Thomas' waiver request being approved, that could push Oklahoma from pretty good to possibly great?
"Just our general identity, a bit more physical play on the boards and defensively," Kruger told me. "A bit more sincerity defensively, just the belief that we've gotta get a stop as opposed to, 'We know we can score, so it's OK.' They didn't say that, but with last year's group it was a more subconscious thing. We need both. We need to be able to score, but we also need to act like every stop is important."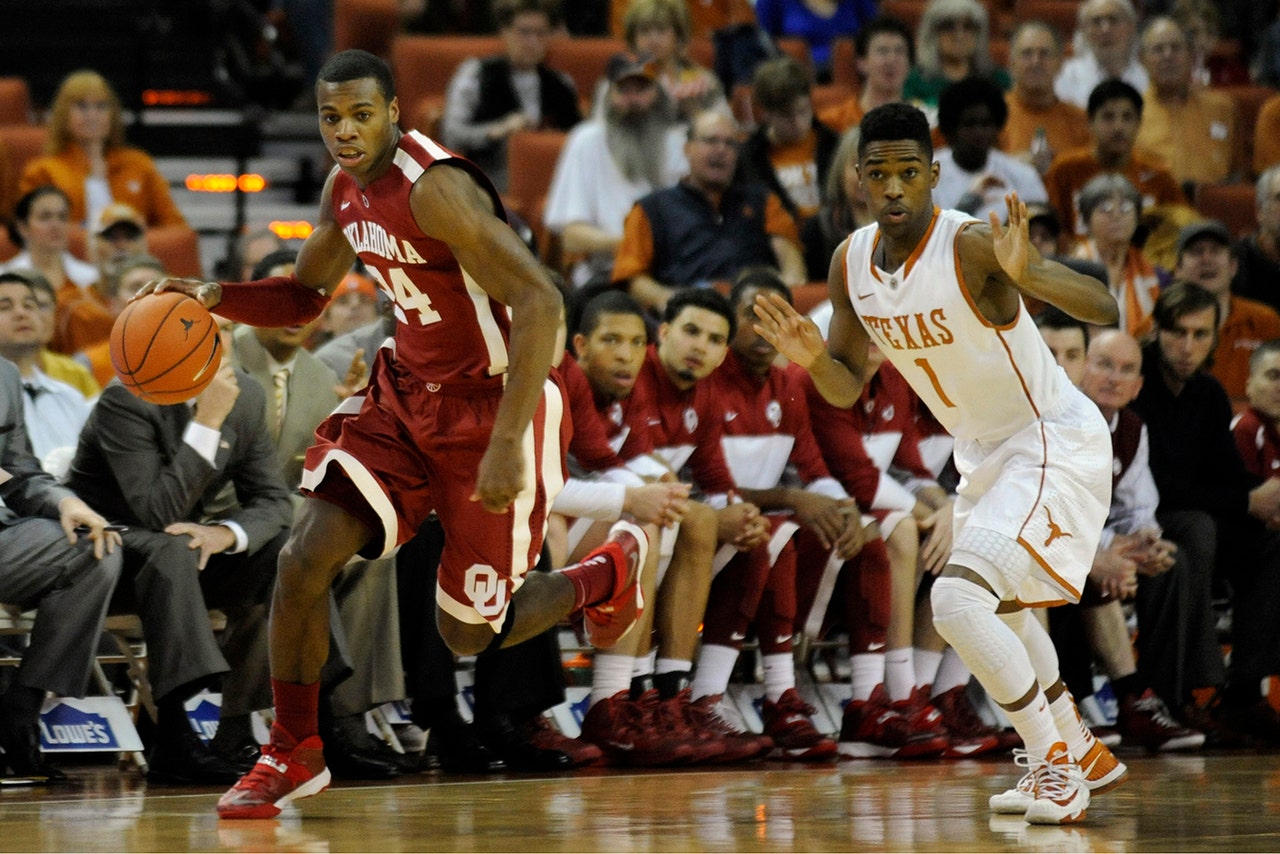 Buddy Hield gives the Sooners one of the Big 12's best players.

Sure, it sounds a little boring. And it sounds cliché. But it also sounds like a pretty solid, simple way to focus this talented team in what could be its take-notice season.
It's an affirming, supportive culture the understated Kruger has installed at Oklahoma. This place is no country club, but you can tell how that positive reinforcement and patient coaching adds confidence to a high-scoring bunch.
But this positive group also comes in with a chip on its shoulder after last season's Round of 64 upset loss in the NCAA tournament. Coaches here told me of a team where players have spent the offseason firing up a thousand shots a day – and not just one or two hard workers, but an entire team that sticks around and pairs up for shooting after workouts.
"Everybody's bought into coming in the gym and working in their off time," Spangler told me. "What made us that way was our tournament loss last year. We don't want to end up that way again. Usually you have three or four guys on the team that work out a lot of extra time, but this is the whole team."
"I'm tired of everybody saying next year – we just gotta do it now," Hield told me. "I've got two more years at Oklahoma. I've got to build a legacy. I think we got a good chance (at winning the Big 12). I think we're gonna win it. I think we can win it. It comes down to the toughest team."
Email Reid Forgrave at reidforgrave@gmail.com, or follow him on Twitter @reidforgrave.
---