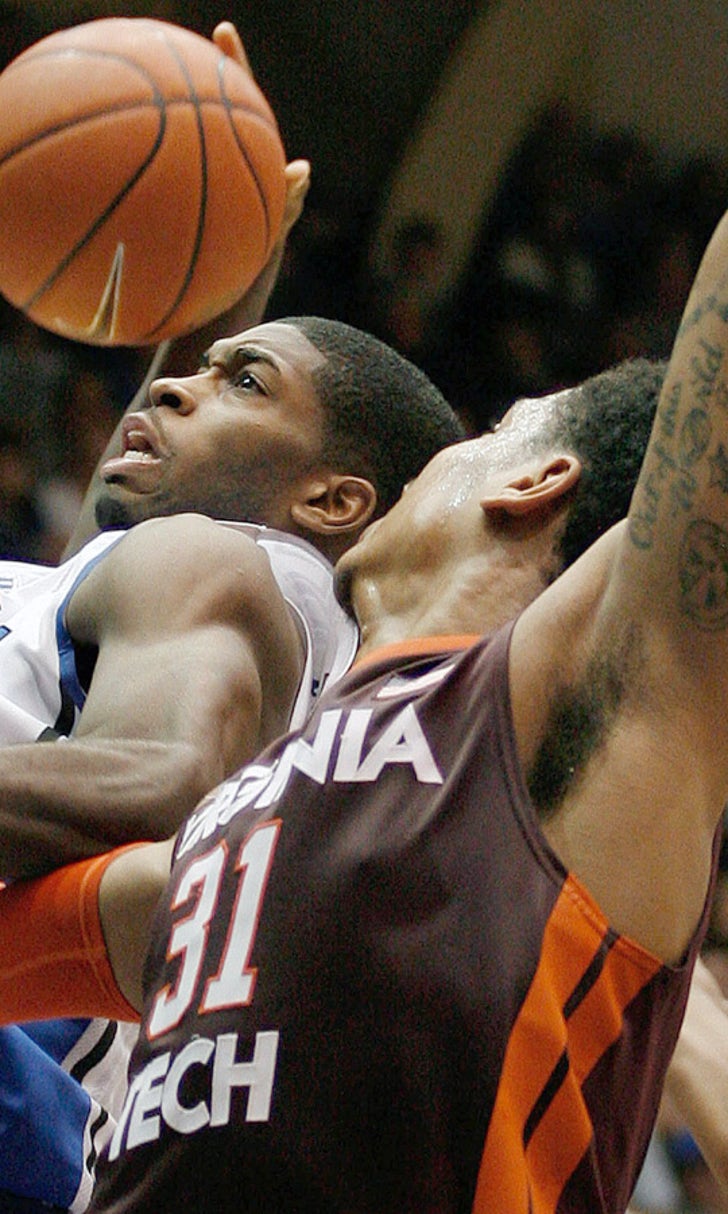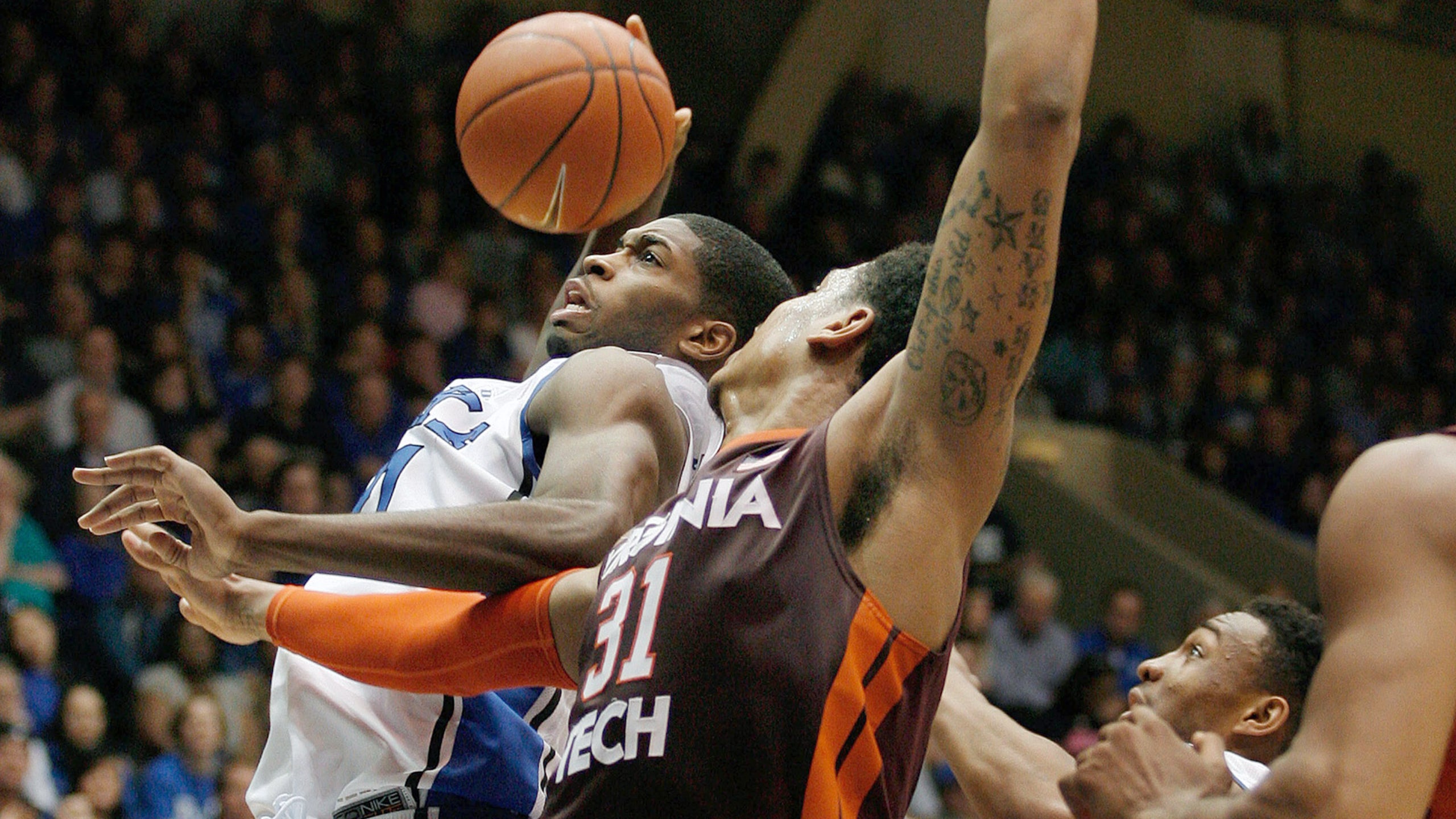 No. 6 Duke rolls past Virginia Tech, finally gets break in schedule
BY foxsports • February 25, 2014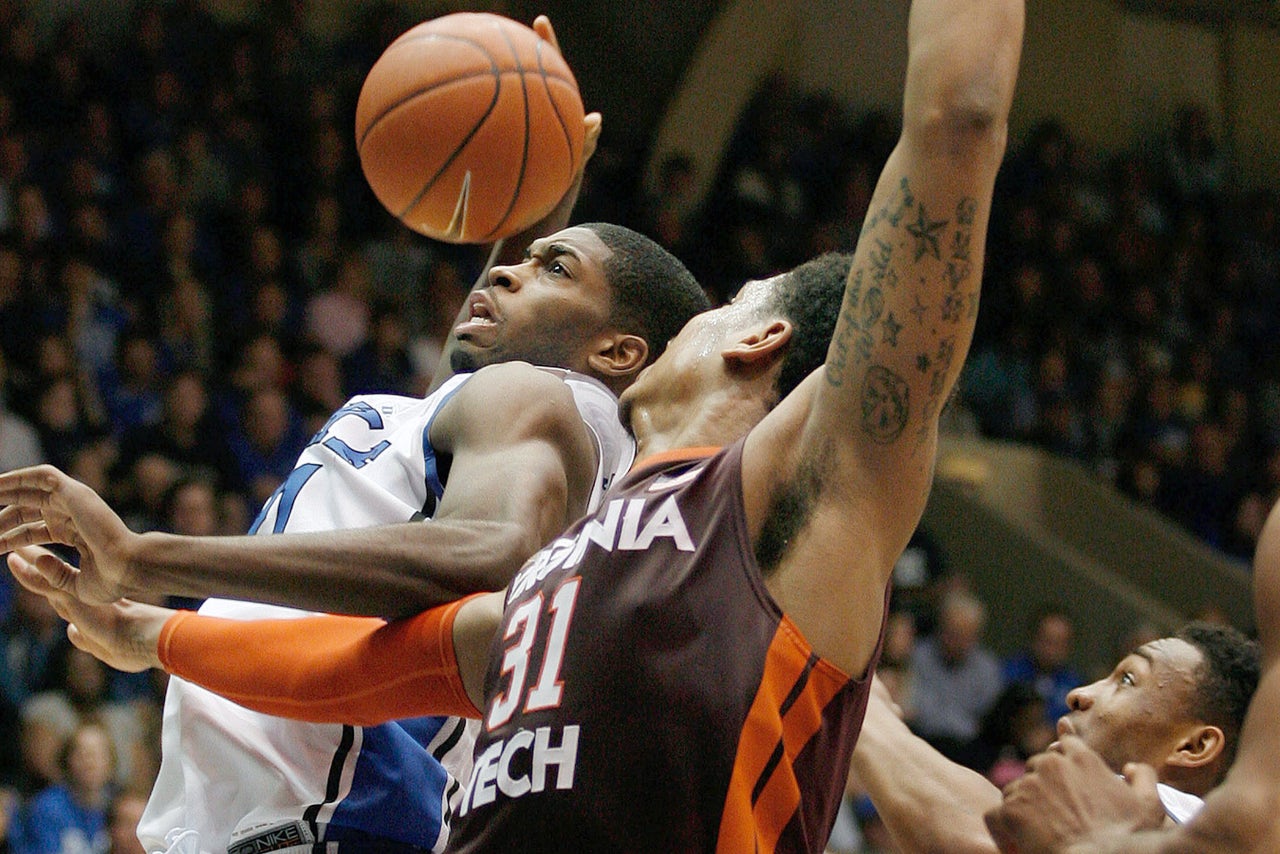 DURHAM, N.C. -- Duke can finally take a breather.
Rodney Hood scored 21 points to help the sixth-ranked Blue Devils beat Virginia Tech 66-48 on Tuesday night, a game that followed a demanding stretch that included games against their fiercest rival and the nation's top-ranked team in a span of about 48 hours.
Duke (23-6, 12-4 Atlantic Coast Conference) completed a stretch of five games in 11 days by beating the last-place Hokies (9-18, 2-13).
"We need to get away a little bit," coach Mike Krzyzewski said. "We need to review our stuff instead of always planning for someone else's stuff."
The Blue Devils fought to the final second to hold off Maryland on Feb. 15, then traveled to Georgia Tech before losing the weather-delayed rivalry game at North Carolina. Two nights later, they held off then-No. 1 Syracuse at home, then returned once more to Cameron Indoor Stadium to beat Virginia Tech in what Krzyzewski called "a grueling stretch."
"It's kind of like -- I don't know if you do this -- getting that last bit out," Krzyzewski said. "Even though you've got two full containers, you're going to get that last little bit. Today was kind of, let's get it out there."
Duke doesn't play again until next Wednesday's trip to Wake Forest, followed by the regular-season finale against UNC at Cameron Indoor Stadium on March 8. The Blue Devils have won 32 straight home games, the longest streak in the nation.
"Probably everybody in the back of their minds was looking forward to (the break)," sophomore Rasheed Sulaimon said, "but at the same time we knew we had to take care of business."
Hood said the coaches didn't let the players ease into this one, jumping on them about a sluggish pregame shootaround. The Blue Devils responded by running out to a 24-4 lead midway through the first half, though they struggled to land a game-finishing blow.
"We started to warm up and we came back in and they got us pretty good because we didn't look like we were ready to go out there and fight," Hood said. "I mean, we've got to be prepared for that. The ACC tournament, you can play three or four games in three or four days so there's no excuse for us. I think it's taxing on us, but we've got to be ready and get rejuvenated for next week."
The win, along with Clemson's loss at Wake Forest, helped secure some extra rest for the Blue Devils. They are assured a top-four seed in Greensboro and the double-round bye that comes with it.
Sulaimon scored 15 points for the Blue Devils, who shot 39 percent and went 10 for 33 from 3-point range -- well below their ACC-leading 40.7 percent from behind the arc.
Freshman Trevor Thompson matched his season-high with 15 points for Virginia Tech, which has won once since the start of the calendar year. The injury-depleted Hokies have failed to reach 60 points in 10 of those 14 games.
Still, Virginia Tech shot 48 percent after halftime to keep the Blue Devils from running away with it.
Virginia Tech finished with 15 turnovers, six from freshman Devin Wilson, that led to 22 points for the Blue Devils. The Hokies also went 8 minutes without a basket in the second half as Duke crept further ahead.
"They do what bothers us, that pressure defense bothers us," Hokies coach James Johnson said. "And they did a good job with that. And at that time (in the second half), we're probably running out of gas a little bit."
Duke ran out to a 15-2 lead on Sulaimon's first 3-pointer, then pushed ahead by 20 points when Sulaimon knocked down another 3 at the 9:50 mark.
Virginia Tech closed the gap to 32-20 by halftime thanks to a spark from C.J. Barksdale, who had nine points on 4-for-4 shooting, and got within 34-27 on Jarell Eddie's driving score with 17:59 left.
But Sulaimon knocked down two 3s then reserve big man Marshall Plumlee slammed home a miss to push the lead to 51-36. The Hokies never got the lead to single digits again.
Virginia Tech was short-handed once again for this game. Second-leading scorer Adam Smith (11 points) missed his 10th straight game with a left calf injury, third-leading scorer Ben Emelogu (10.8) missed his second straight with a left ankle injury while reserve forward Cadarian Raines played just 1 minute after being listed as questionable with an ankle injury.
---