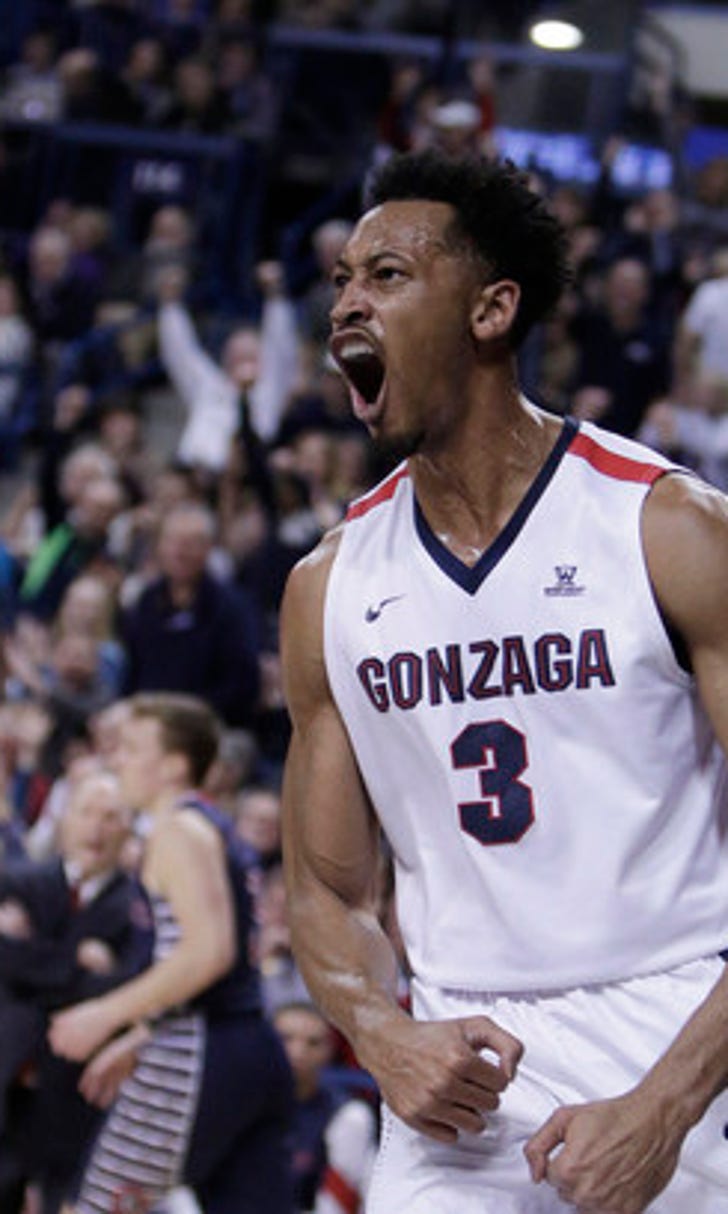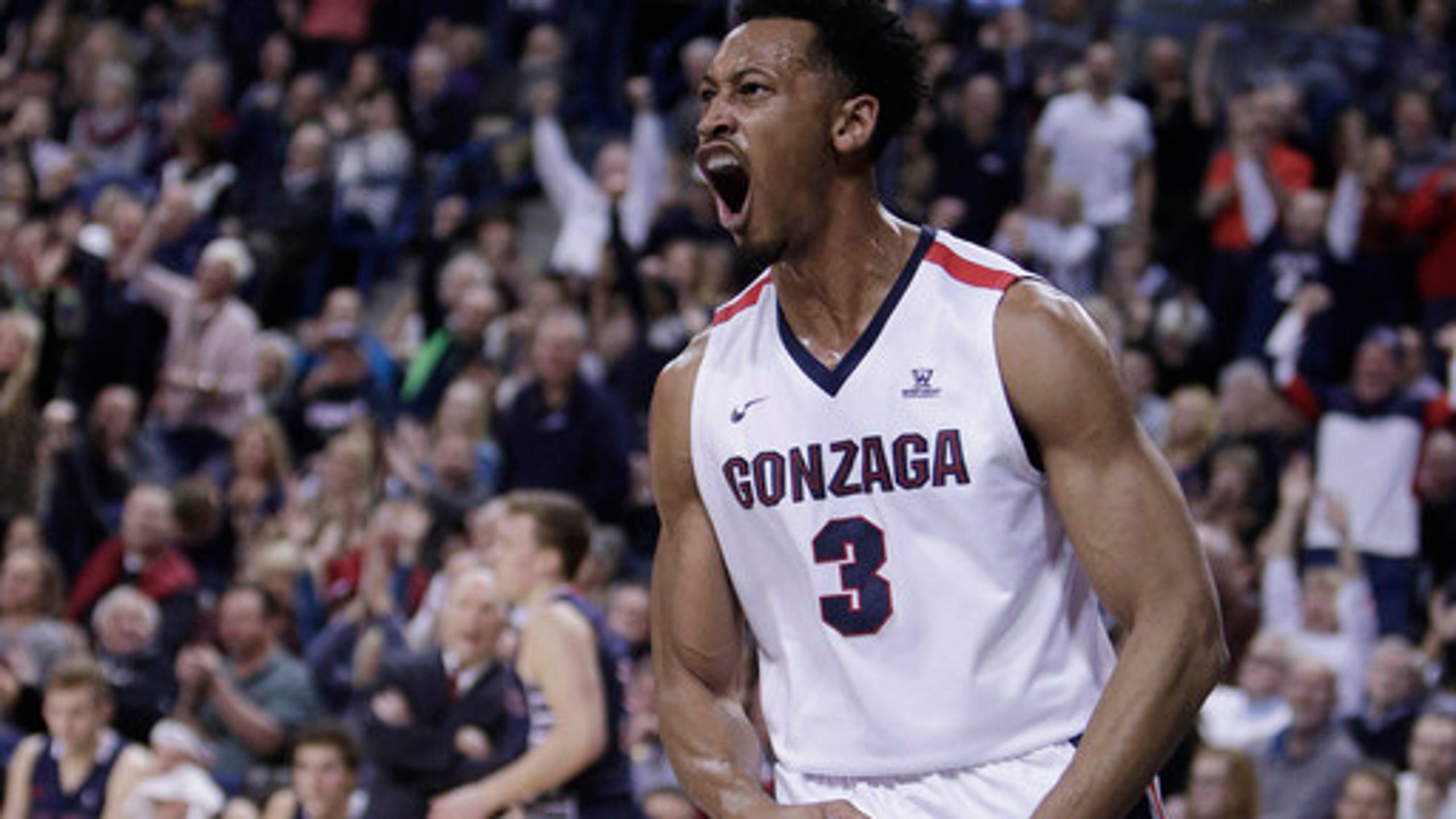 No. 5 Gonzaga beats No. 21 Saint Mary's 79-56 (Jan 14, 2017)
BY AP • January 15, 2017
SPOKANE, Wash. (AP) Zach Collins said No. 5 Gonzaga wanted to make a statement against No. 21 Saint Mary's on Saturday night.
''There was a lot of hype going into this game,'' Collins said, after the Zags beat Saint Mary's 79-56.
''We were hoping to come in and make a statement to the rest of the conference and the rest of the country. We know how to win.''
Nigel Williams-Goss scored 19 points and added six assists to help Gonzaga win its 17th game in a row, the longest streak in the nation.
''We are as good as we think we are,'' Williams-Goss said. ''We are a group with a lot of confidence.''
Jordan Mathews added 16 points, Johnathan Williams had 14 and Collins 10 for Gonzaga (17-0, 5-0 West Coast).
Jock Landale was held to 10 points and was in foul trouble much of the game for Saint Mary's (15-2, 5-1), which saw a nine-game winning streak broken. Calvin Hermanson led the Gaels with 12 points.
This game was seen as one of the major barriers remaining for the Zags as they seek to go undefeated through the regular season. The teams play again at Saint Mary's on Feb. 11.
Saint Mary's has never beaten an opponent ranked higher than No. 9.
Gonzaga shot 64.7 percent in the game, while holding Saint Mary's to just 39.7 percent. Gonzaga coach Mark Few was asked which achievement was greater.
''They are an excellent defensive team,'' Few said. ''To shoot 65 percent is an amazing night against anybody.''
Landale picked up his second foul with 14:22 left in the first and sat out the rest of the half. The Gaels' stayed close for a while, as Hermanson converted a four-point play to tie the score at 18-18.
Saint Mary's sank three straight baskets for a 27-23 lead.
But Mathews' 3-pointer ignited a 12-2 Gonzaga run that gave the Zags a 43-34 lead at halftime.
Landale scored three unanswered baskets early in the second as Saint Mary's cut Gonzaga's lead to 46-40.
Shortly after, Williams-Goss erupted for five quick baskets as Gonzaga took a 63-52 lead, and the Gaels went into a prolonged drought.
Consecutive baskets by Williams lifted Gonzaga to a 67-52 lead with 4:50 left. Saint Mary's made just one of 12 field goal attempts at one point.
''We didn't close the last 10 minutes well at all, and then we lost our composure'' Saint Mary's coach Randy Bennett said. ''It should have been a good game but we didn't do our part to finish it.''
POLL IMPLICATIONS
Gonzaga is making a case to climb in the polls, while Saint Mary's is likely to drop as the game was not as close as anticipated.
STATS
Gonzaga sank 33 of 51 shots, while the Gaels made just 23 of 58. Saint Mary's made just 6 of 16 from 3-point range.
BIG PICTURE
Saint Mary's: The Gaels relinquished first place in the West Coast Conference. Saint Mary's is second in the nation in scoring defense, allowing only 56.6 points per game. Landale was held well below his averages of 17.8 points and 9.7 rebounds per game.
Gonzaga: The Bulldogs took over first place in the West Coast Conference. Gonzaga came in averaging 86 points, with five players averaging in double figures.
HOME COOKING
Gonzaga is 170-13 in the McCarthey Athletic Center since it opened in 2004.
UP NEXT
Saint Mary's hosts Pacific on Thursday.
Gonzaga plays at Santa Clara on Thursday.
---
---