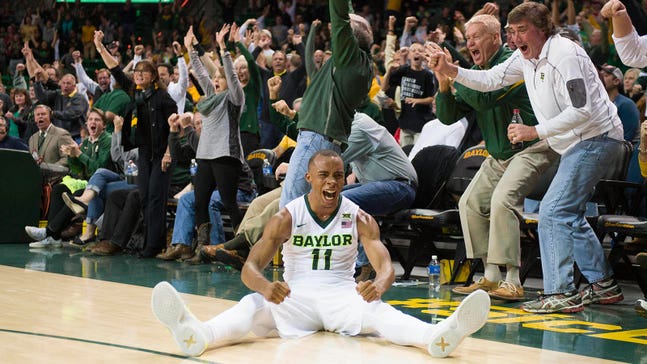 No. 25 Baylor slips past No. 16 Vandy behind Prince's 30, Medford's game-winning 3
Published
Dec. 6, 2015 11:07 p.m. ET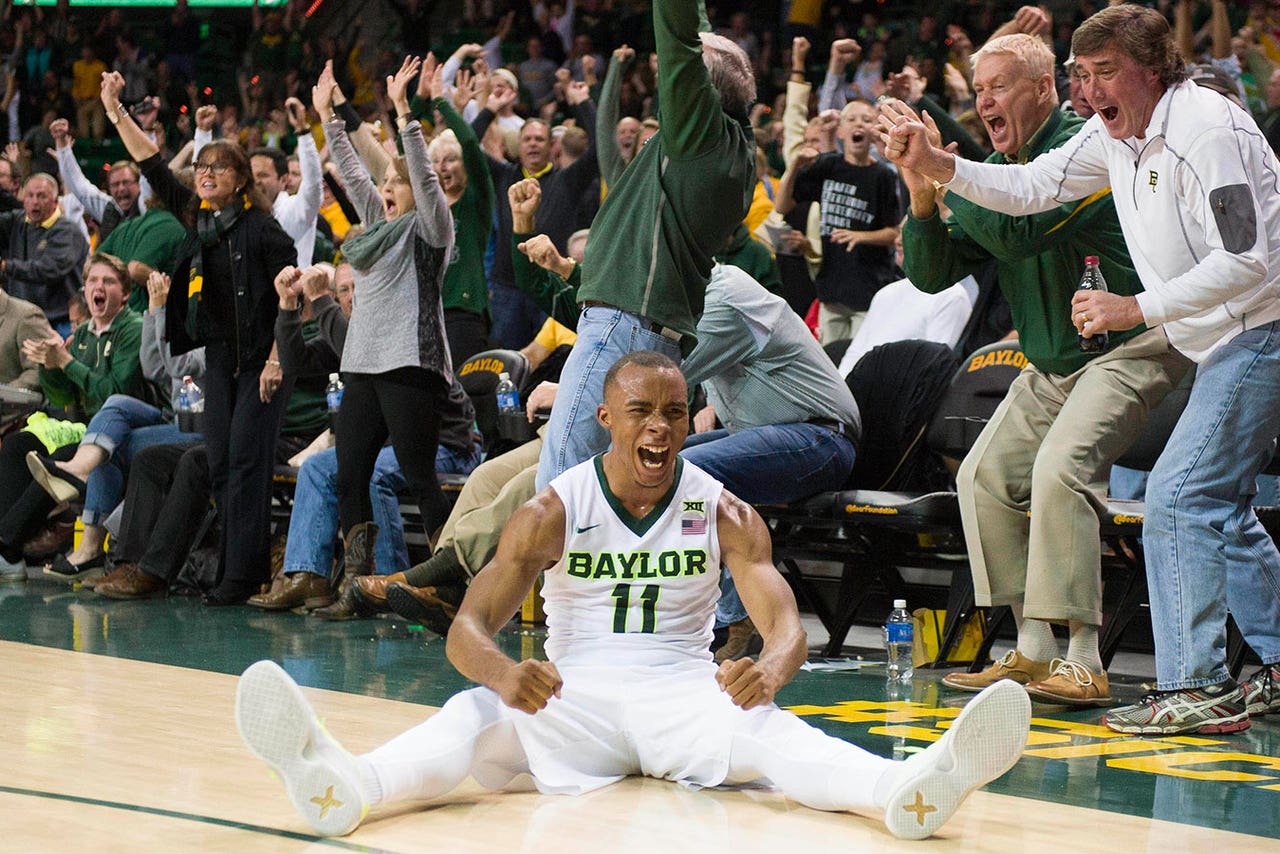 WACO, Texas — Lester Medford stayed sitting on the floor, gritting his teeth and shaking both fists as Baylor teammates gathered around the point guard.
Medford's 3-pointer from the left corner while being knocked down with 42 seconds remaining was the game-winner for No. 25 Baylor in a 69-67 victory over No. 16 Vanderbilt on Sunday night.
"Ah, man, it was electric," said Taurean Prince, who scored a career-high 30 points. "Props to Al Freeman. ... I wanted the ball, but Al got in the lane and drew two, then fed Les in the corner."
Prince had a couple of big spurts of his own, and the Bears (6-1) won their seventh consecutive game against the Southeastern Conference over four seasons. Rico Gathers had 10 points and 13 rebounds, becoming the school's career rebounding leader.
Gathers fouled out while going for the rebound when Medford missed his free throw. But Nolan Cressler missed two free throws at the other end for Vanderbilt (6-2), and neither team scored again.
The Commodores got off two shots in the final four seconds, including Cressler's baseline jumper after a rebound.
"It felt like pulling teeth the whole night. I felt like I was asking for things the entire night that I wasn't getting," Vandy coach Kevin Stallings said. "We kind of got what we deserved. We should have won the game, but we didn't deserve to."
Wade Baldwin had 19 points for the Commodores, but his foul on Medford was his fifth. Matthew Fisher-Davis had 11 points.
The teams traded a pair of big runs after halftime in Baylor's first nonconference home game in the program's history when both teams are ranked.
Fisher-Davis had a pair of 3-pointers and two assists in a 17-0 run over a five-minute span in the second half. His later assist came on Baldwin's run-capping 3-pointer to put Vandy up 52-39.
The Bears missed nine shots in a row before Prince hit a 3-pointer from the left wing to end their scoring drought. Prince had seven points as Baylor scored 13 in a row to get even, including his one-hander off the glass while falling down and his steal that led to a fadeaway jumper.  
It was 52-all when Ismail Wainright drove the baseline for a two-handed slam with 8:40 left.
"We came out a little lackadaisical. That's something we have to get better at, we know that," Prince said. "We hit a 3 and that knocked it down to 10. From then on, the ball started rolling. We got three or four stops in a row on defense and capitalized on that."
NO PAUPER
Prince had 19 points in the first half, including a stretch of 10 consecutive points for the Bears in a span of 2½ minutes to put them ahead. He had six in a row later in the half, getting fouled while making a layup after a Medford steal. The free throw made it 32-24, Baylor's biggest lead.
BIG REBOUNDS
Gathers' 920 rebounds broke Brian Skinner's school record of 915. One was an impressive save before halftime after Baylor had already missed two inside shots. Gathers managed to keep the dribble and stay in bounds before passing to Prince for a long 3.
TIP-INS
Vanderbilt: The Commodores made the first of three trips to Texas this season. They play Jan. 30 at Texas in the Big 12-SEC Challenge, then close their regular season March 5 at Texas A&M.
Baylor: Prince's 30 points matched Oklahoma's Buddy Hield for the most by a Big 12 player this season. ... The Bears have played 52 consecutive games without allowing an opponent to reach 75 points.
UP NEXT
Vanderbilt: Hosts Dayton on Wednesday night.
Baylor: Hosts Northwestern State on Tuesday night. 
---