No. 23 St. Mary's eyes bounce back game vs. Pacific (Jan 19, 2017)
BY AP • January 18, 2017
After suffering its worst loss in nearly three years, No. 23 Saint Mary's will try to bounce back when the Gaels host Pacific in a West Coast Conference game on Thursday evening.
Saint Mary's (15-2, 5-1 WCC) has beaten Pacific (8-11, 2-4) seven times in a row, but in their most recent meeting last season, the Tigers held a seven-point lead with four minutes left before dropping a 68-65 decision to the Gaels in Stockton, Calif.
Saint Mary's would rather not be pressed to the limit this time. The Gaels have been ranked in the Top 25 every week this season. But after reaching their highest ranking in school history at No. 12 in early December, the Gaels find themselves with their lowest mark of the season following Saturday's 79-56 loss at Gonzaga on Saturday.
The game was not as lopsided as the score suggests, as Saint Mary's trailed by just six points with 8:35 left before Gonzaga poured it on down the stretch for a 23-point victory. It was the Gaels' largest margin of defeat since a 75-47 loss to Gonzaga on March 1, 2014.
"Ten minutes to go, it was a good game and then we took bad shots, turned it over and didn't guard well," Saint Mary's coach Randy Bennett said. "I'm really disappointed in how we defended them today.
"I think we were bad defensively in the second half. Last 10 minutes of the game, we weren't good offensively."
Saint Mary's center Jock Landale, who leads the team in scoring at 17.3 points per game and rebounding at 9.5, was limited to 19 minutes and 10 points because of foul trouble against Gonzaga.
It was the second straight game Landale failed to score more than 10 points, although the Gaels did not need much from him in their 74-33 victory at Portland last Thursday.
"Probably the best game we've played for 40 minutes," Bennett said. "It is hard to do that, to keep it rolling like that. I think we did a great job defensively."
The Gaels sprinted out to a 29-6 lead against the Pilots and dominated that game.
Meanwhile slow starts have been the problem for Pacific.
In their last three games, the Tigers got behind 8-1 to BYU, 11-1 to Pepperdine and 17-4 to San Francisco, which beat the Tigers 72-51 in their most recent game on Saturday.
"I wish I had the answer for those slow starts," first-year Pacific coach Damon Stoudamire said. "In the first half (against USF), no organization."
Senior T.J. Wallace, who leads Pacific in scoring (13.4 points per game) and assists (3.6), has seen enough of the Gaels to know what to expect.
"They're very smart defensively and offensively," he said. "They have a lot of high-IQ basketball players there. They are well coached and they execute their game plan to a T, and that's who they are."
Saint Mary's is second in the nation in scoring defense, yielding just 57.9 points per game.
The Tigers will need to get more out of Wallace and Ray Bowles, who averages 13.1 points, than they did against San Francisco. No Pacific player scored in double figures in that game, with Bowles and Wallace scoring nine points apiece.
"We've got to figure some things out," Stoudamire said. "I'm more concerned about Pacific than Saint Mary's."
Beating Saint Mary's on the Gaels' 3,500-seat home court will be a challenge. The Gaels are 9-1 at home this season while the Tigers are 1-7 away from home.
---
---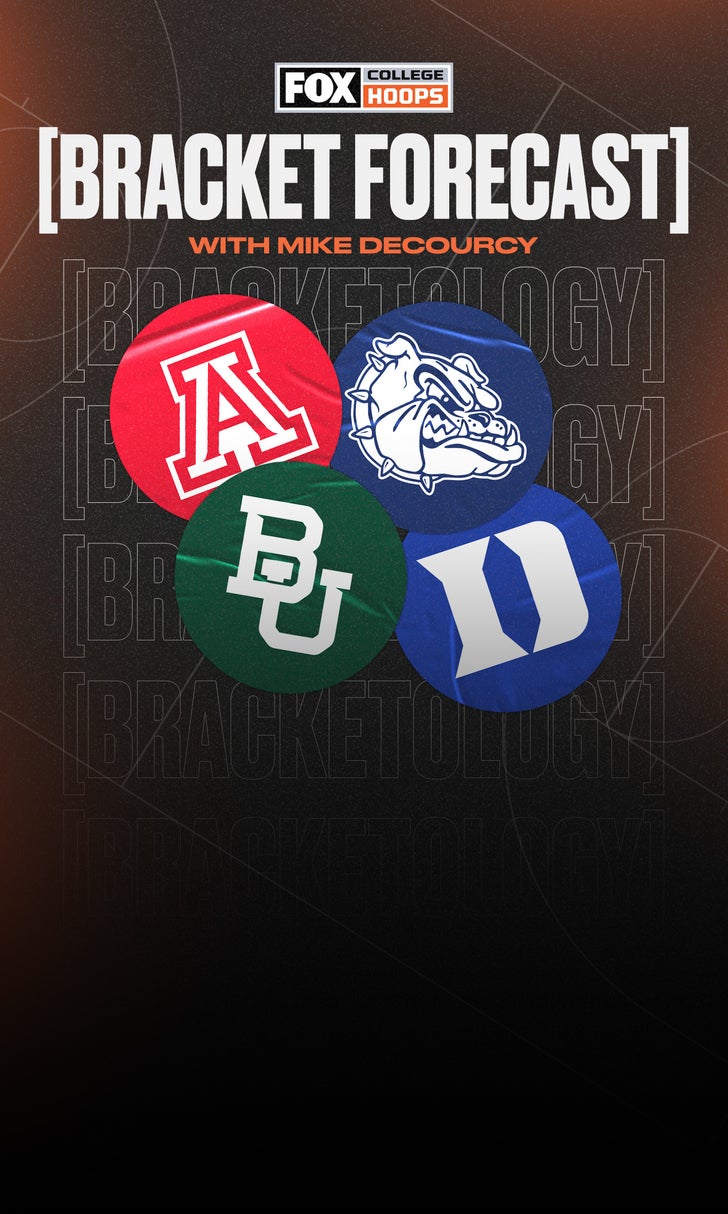 Bracket Forecast: Baylor, Duke, Gonzaga, Arizona remain top seeds