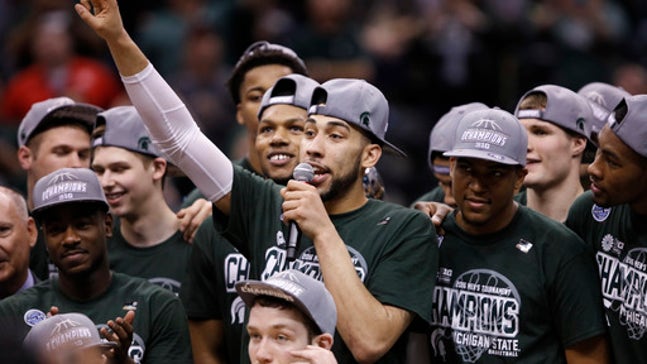 No. 2 Spartans beat No. 13 Purdue 66-62 to win Big Ten crown
Published
Mar. 13, 2016 8:31 p.m. EDT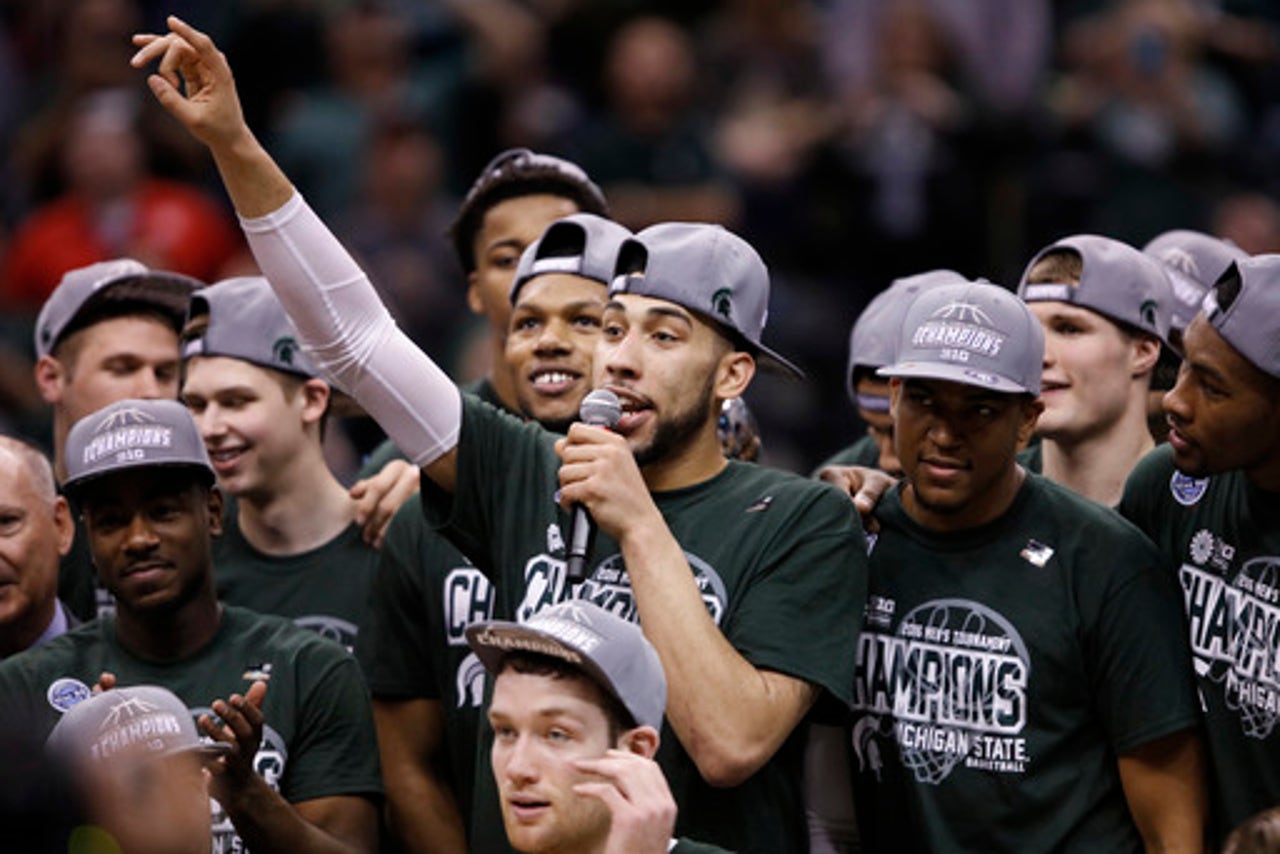 INDIANAPOLIS (AP) Denzel Valentine finished with 15 points, 10 rebounds and nine assists to lead No. 2 Michigan State past No. 13 Purdue 66-62 in Sunday's Big Ten Tournament championship game.
He was named the tournament's Most Outstanding Player after flirting with triple-doubles on three consecutive days. Michigan State (29-5) has won 13 of 14 and has its fifth tourney title, giving them an automatic bid to the NCAA Tournament.
Purdue (26-8) was led by Vince Edwards with 19 points while A.J. Hammons and Caleb Swanigan had 11 each.
Michigan State took control with two 9-0 runs late in the first half and extended the margin to as much as 46-33 early in the second.
The Boilermakers charged back and got as close as 62-61 with 2:50 left when Rapheal Davis made two free throws.
But Valentine made a 16-footer with 1:45 left and the Spartans didn't give up another basket.
---