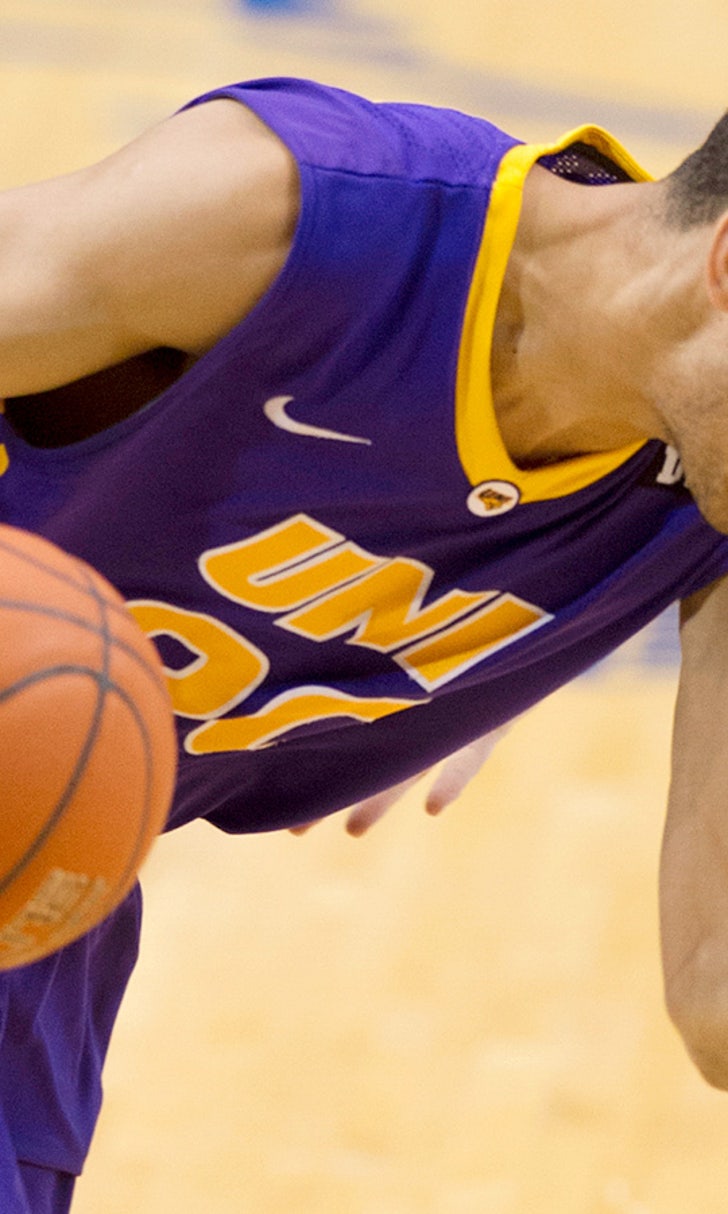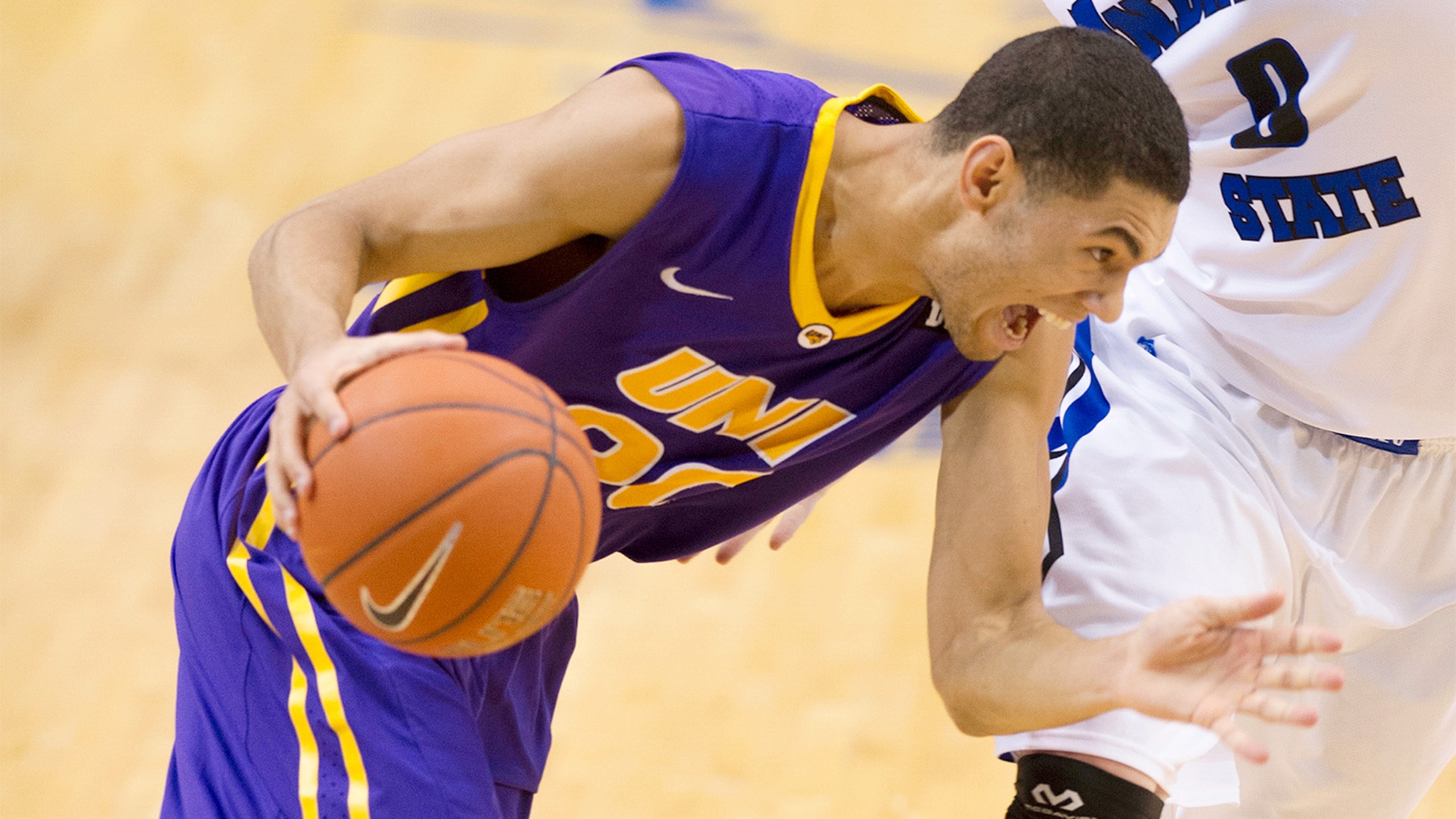 No. 14 Northern Iowa runs away from Indiana State
BY foxsports • February 4, 2015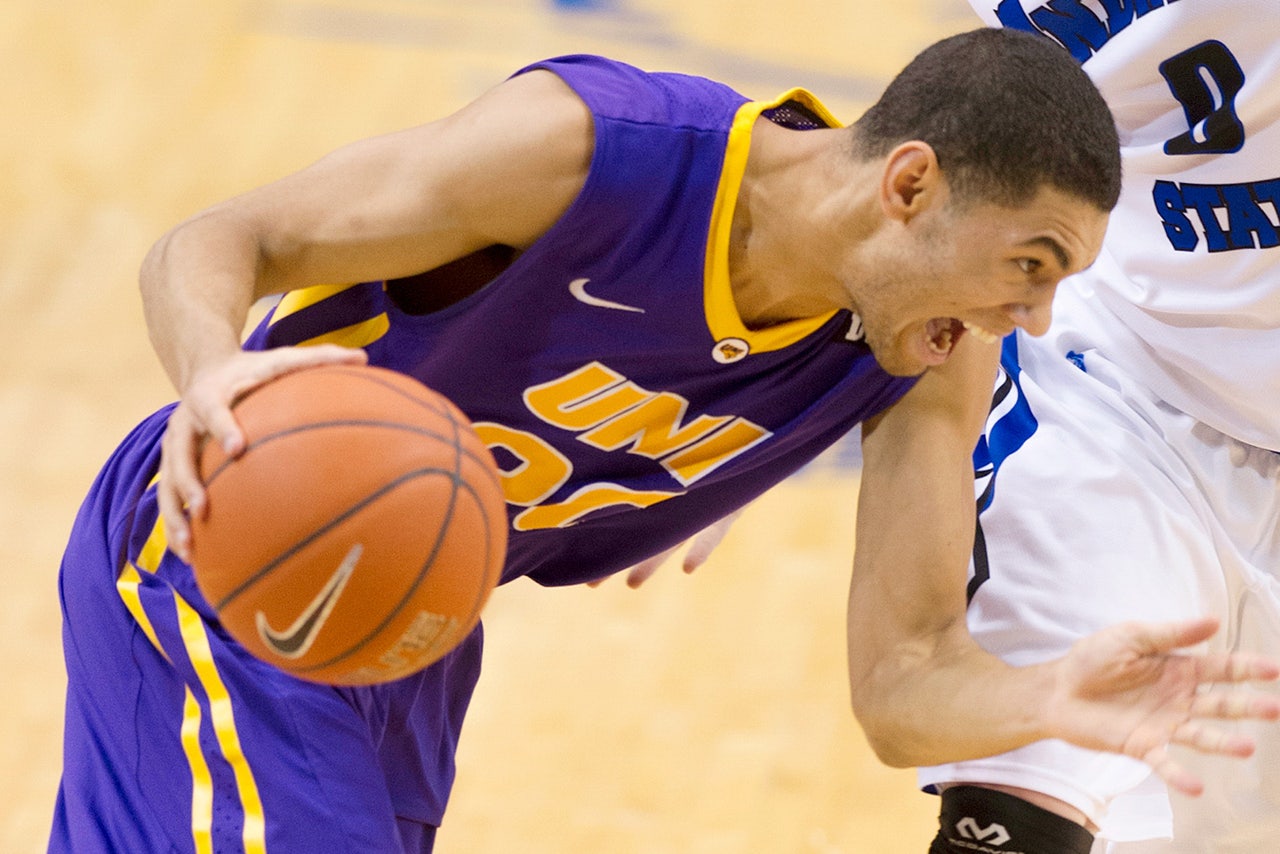 No. 14 Northern Iowa is getting accustomed to this routine. Another road trip, another strong defensive showing and, of course, another win.
While Seth Tuttle had 15 points, eight rebounds and five assists, and Jeremy Morgan had 12 points and a career-high nine rebounds Tuesday, it was the Panthers' suffocating defense that shut down Indiana State a 61-51.
''We needed to do a better job of guarding the low block this game than we did the last game,'' coach Ben Jacobson said. ''We made a decision and a real effort to keep the ball off the block and we did a pretty good job of that.''
Pretty good?
The Sycamores, who had won two of their previous three, shot just 37.3 percent from the field, made only 7 of 22 3-pointers and finished with their lowest scoring total of the season.
Northern Iowa (21-2, 10-1 Missouri Valley) has won 10 straight and added to its NCAA tournament resume by tying Yale for the second-most wins on road or neutral courts this season, 10.
The bad news for the rest of the conference: The Panthers are still improving.
''I'm getting more comfortable, and I think we're starting to get more comfortable as a team,'' Tuttle said, referring to the communication on the court. ''It's starting to show.''
On Tuesday, despite shooting just 26.9 percent from the field in the second half, they never allowed the Sycamores (11-12, 7-4) to get within single digits.
Devonte Brown scored 10 points and was the only Indiana State player in double figures on a night coach Greg Lansing expected a far better effort.
''I thought we were a little selfish on the offensive end,'' he said. ''That was never a game, really. They dictated the pace of that thing the whole way.''
Or almost the whole way.
Indiana State did tie the score at 8 with 14:12 left in the first half.
Then, with no dead balls for a long stretch, the teams played with what amounted to a running clock. Lansing finally stopped the craziness with a 30-second timeout with 10:36 to go and the Panthers on a 9-0 run. After the short break, Northern Iowa gave up a 3-pointer, then scored the next two baskets to push the lead to 21-11.
The Sycamores made one charge late in the first half, getting as close as 28-22with 2:28 to go.
But Northern Iowa answered with back-to-back baskets from Marvin Singleton and Morgan to close the half, opened the second half on a 12-6 run to make it 45-28 and sealed it at the free-throw line.
TIP-INS
Panthers: Northern Iowa may have played its cleanest half of the season Tuesday. The Panthers shot 56 percent from the field, 50 percent on 3-pointers and held Indiana State to 34.6 percent from the field during the first 20 minutes. Oddest of all: Northern Iowa was called for only one foul, with 4.4 seconds to go.
Sycamores: Coach Greg Lansing has revived Indiana State's program over the past five seasons. But he again came up short in a record-breaking quest. Lansing's four wins over ranked teams are tied for the most in school history. He's tied with Bill Hodges, who coached the school's most famous basketball alum -- Larry Bird.
STRANGE START
With no fouls called in the first 13:45 and no dead-ball turnovers, the teams played at an incredibly efficient pace. It took less than 20 minutes to play the first 10. Lansing said he regretted not stopping play a little earlier than 10:36. But it was an equally odd scenario for Northern Iowa. Jacobson said he believed it was the first time he'd been involved in a game that went so long without a stoppage of play.
---