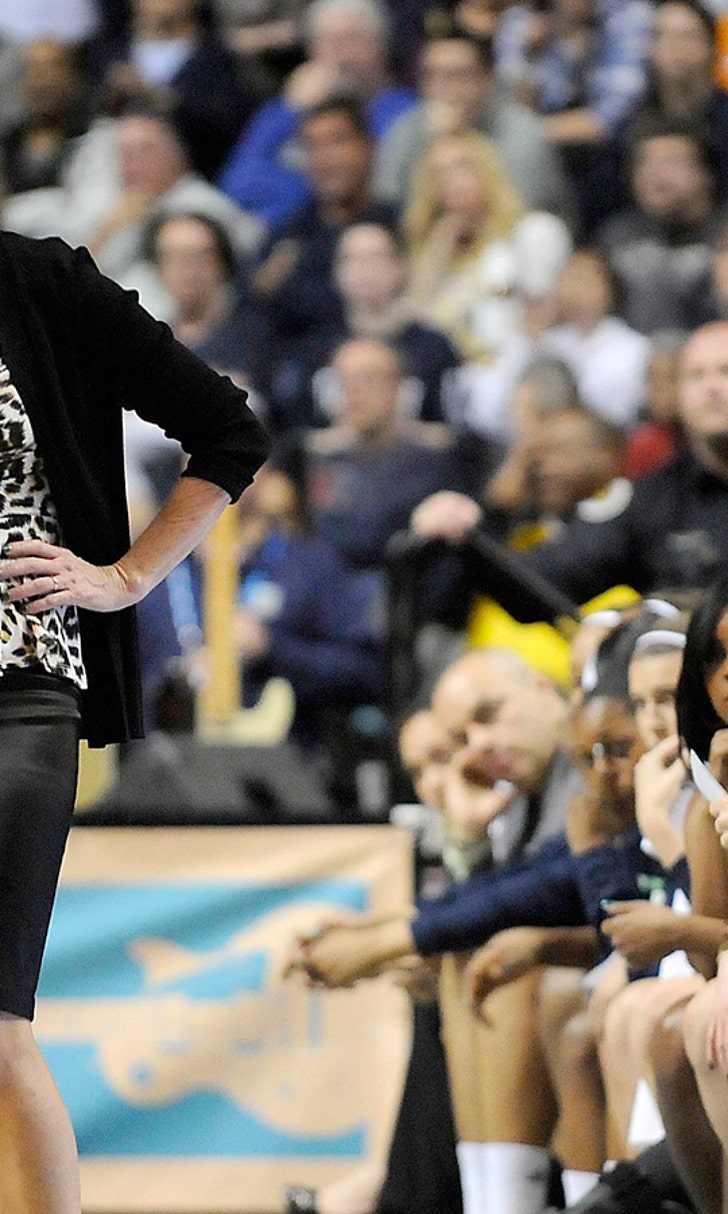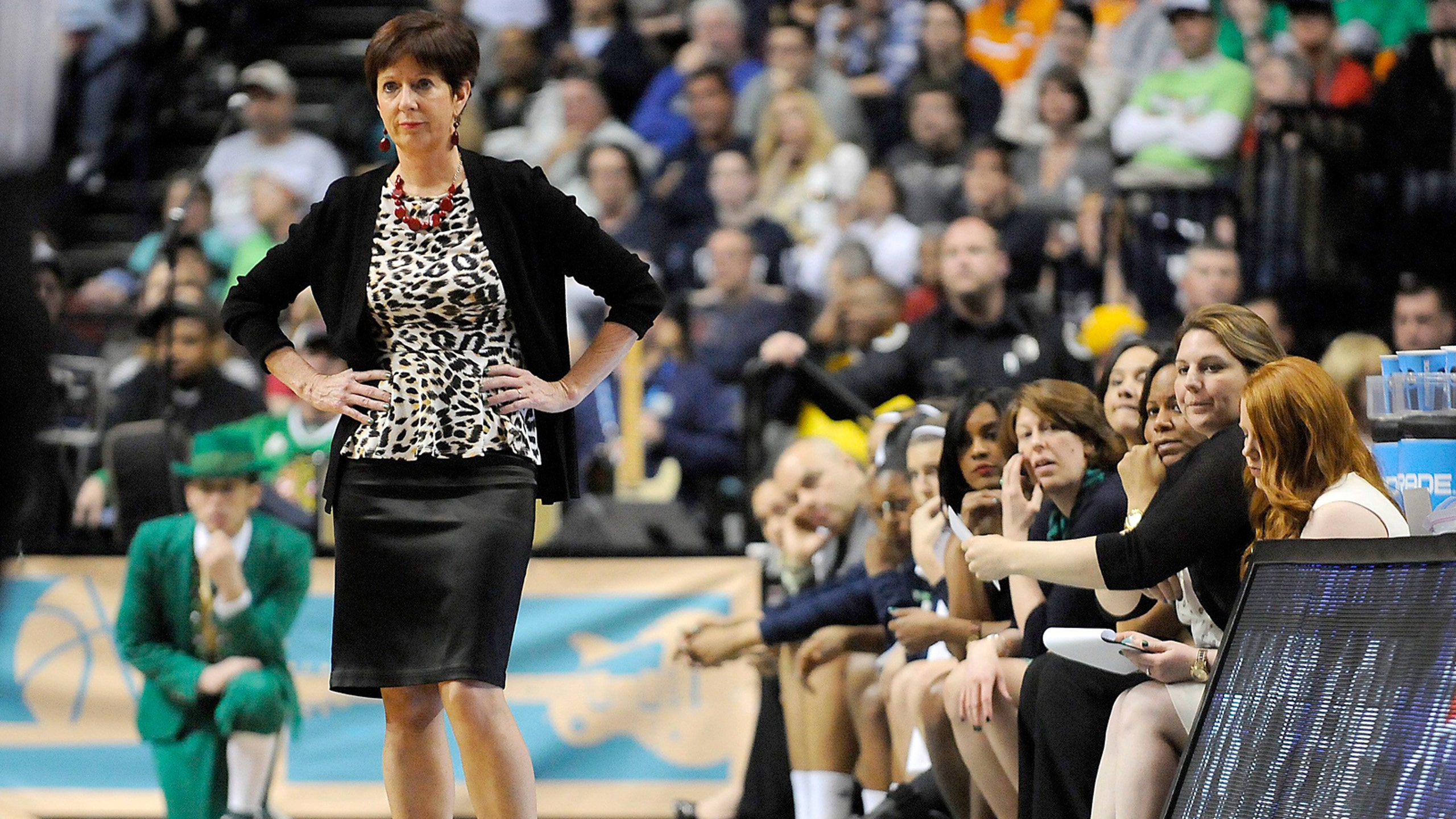 McGraw gets 700th win at Notre Dame as Lady Irish roll
BY foxsports • November 15, 2015
SOUTH BEND, Ind. — Muffet McGraw picked up a milestone win at home, and that made it even better for the longtime coach.
McGraw picked up win No. 700 at Notre Dame when Brianna Turner scored 21 points to lead the third-ranked Irish to an 85-54 victory over Bucknell on Sunday.
Madison Cable added 20 points and freshman Marina Mabrey finished with 16 as McGraw improved to 700-221 at Notre Dame. McGraw began her coaching career at Lehigh and went 88-41 in five seasons with the Mountain Hawks.
"It was great to be here in front of our fans," McGraw said. "We've got such great support.
"It's been an honor for me to coach here."
The Irish (1-0) led 41-26 at halftime.
Jacquie Klotz had 14 points and 11 rebounds for Bucknell (1-1), and Claire DeBoer also scored 14. The Bison shot 37.5 percent from the field.
"It got away from us," Bison coach Aaron Roussell said. "But there's only so much you can do against that kind of talent."
Notre Dame outscored Bucknell 54-24 in the paint. While the Irish went just 4 of 9 from 3-point range, they were very successful on the interior.
"We really looked to go inside and (Turner) did a much better job in the second half," McGraw said. "(Mabrey) gave us a huge lift off the bench. She saw the opportunity and took advantage of it."
While Bucknell enjoyed a 44-33 rebounding edge, Roussell said Notre Dame had a way of disrupting what his team was trying to do on offense.
"The way they defended us bothered us," Roussell said.
Turner, a sophomore, credited McGraw for her continued growth.
"Every day at practice, I learn five new things about basketball," Turner said. "She's such a great teacher."
Mabrey, who scored 12 points in the second quarter, said her coach has been both demanding and understanding.
"She's really tough on us," Mabrey said. "Yet she's been patient with the freshmen."
QUOTABLE
"The areas of concern are many." McGraw said. "It's the consistency. You expect freshmen to be up and down but with the rest of the team, you expect it to be at a certain level. We're not there yet."
TIP-INS
Bucknell: The Bison fell to 2-9 against current members of the Atlantic Coast Conference.
Notre Dame: The Irish have won 21 consecutive season openers and are 26-3 in such games during the McGraw era (since 1987-88).
UP NEXT
Bucknell: Hosts Binghamton on Wednesday.
Notre Dame: Hosts Toledo on Wednesday. 
---