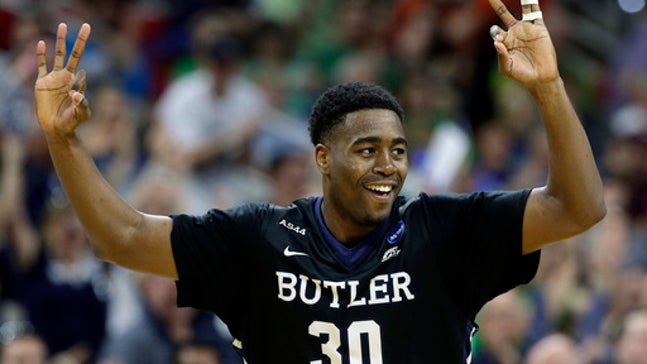 Martin helps Butler pull away, top Texas Tech 71-61 in NCAAs
Published
Mar. 17, 2016 11:37 p.m. ET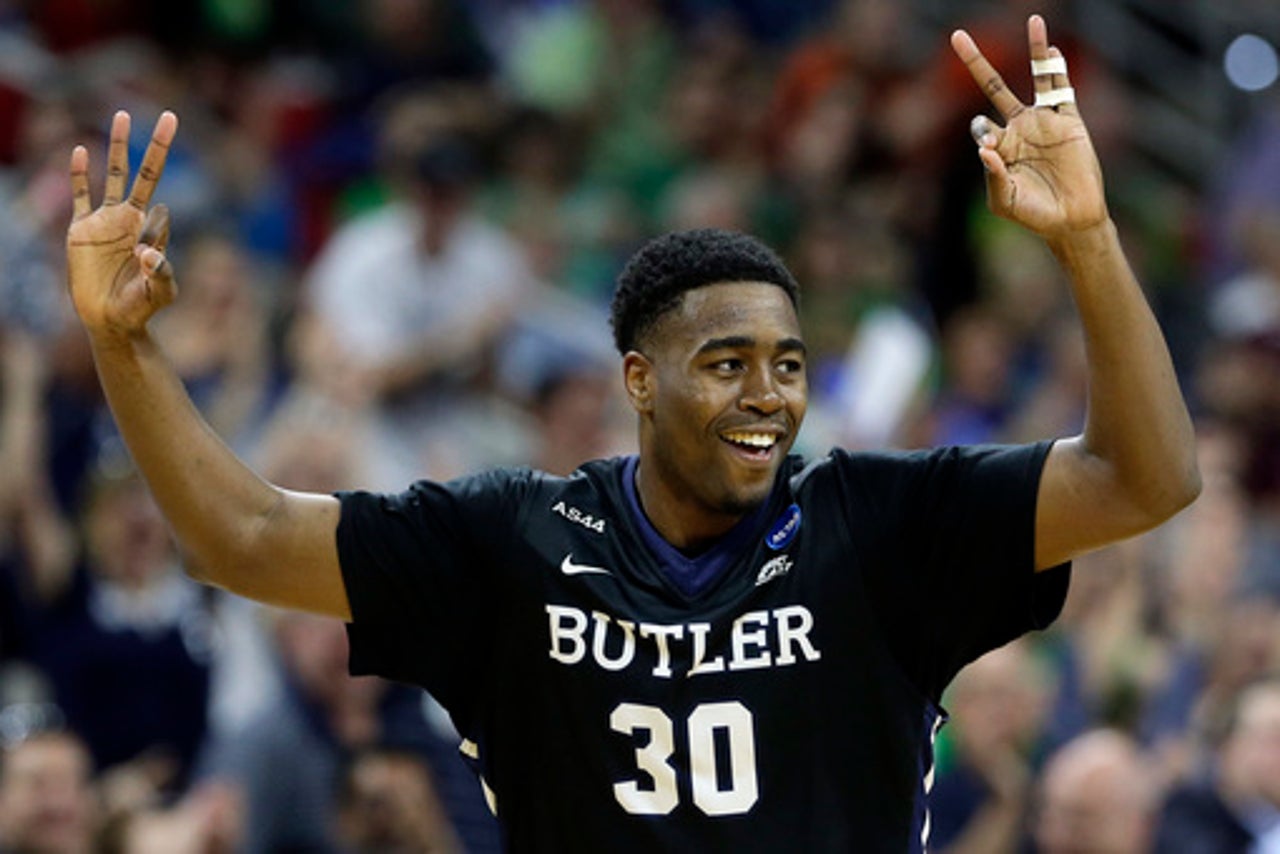 RALEIGH, N.C. (AP) Kelan Martin scored all 11 of his points in the final 8 1/2 minutes, including consecutive 3-pointers to break a tie game, to help Butler beat Texas Tech 71-61 in Thursday's first round of the NCAA Tournament.
Kellen Dunham scored 23 points to lead the Bulldogs (22-10), including a critical 3 of his own with 2:26 left as the Midwest Region's No. 9 seed finally pulled away in the final minutes. Butler shot 52 percent after halftime, using some NCAA Tournament experience to rally from an early eight-point deficit and finally push ahead midway through the second half.
Devaugntah Williams scored 18 points to lead the eighth-seeded Red Raiders (19-13), who were making their first tournament appearance since 2007. But Texas Tech made just 2 of 9 shots to close the game as Butler began to take over in the critical moments.
---