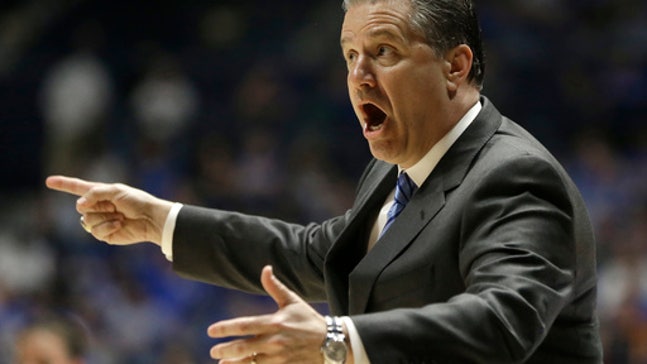 Kentucky coach says NCAA selection committee has tough job
Published
Mar. 12, 2016 7:13 p.m. ET

NASHVILLE, Tenn. (AP) Kentucky coach John Calipari says the selection committee for the NCAA Tournament has a tough job and he only wants each member to use the same criteria when judging teams for the field.
Calipari was asked Saturday about the committee not having 10 basketball people after his 16th-ranked Wildcats beat Georgia 93-80 in the Southeastern Conference Tournament semifinals.
The Kentucky coach says all coaches want to know is what criteria committee members use and stick to that standard. Calipari says the reality is some people will be upset and others happy once the teams are announced Sunday.
Calipari says his biggest concern is his own team and the Wildcats' path. He joked sometimes they even stick the Lakers in, and he heard Louisville might be put back into Kentucky's path.
---