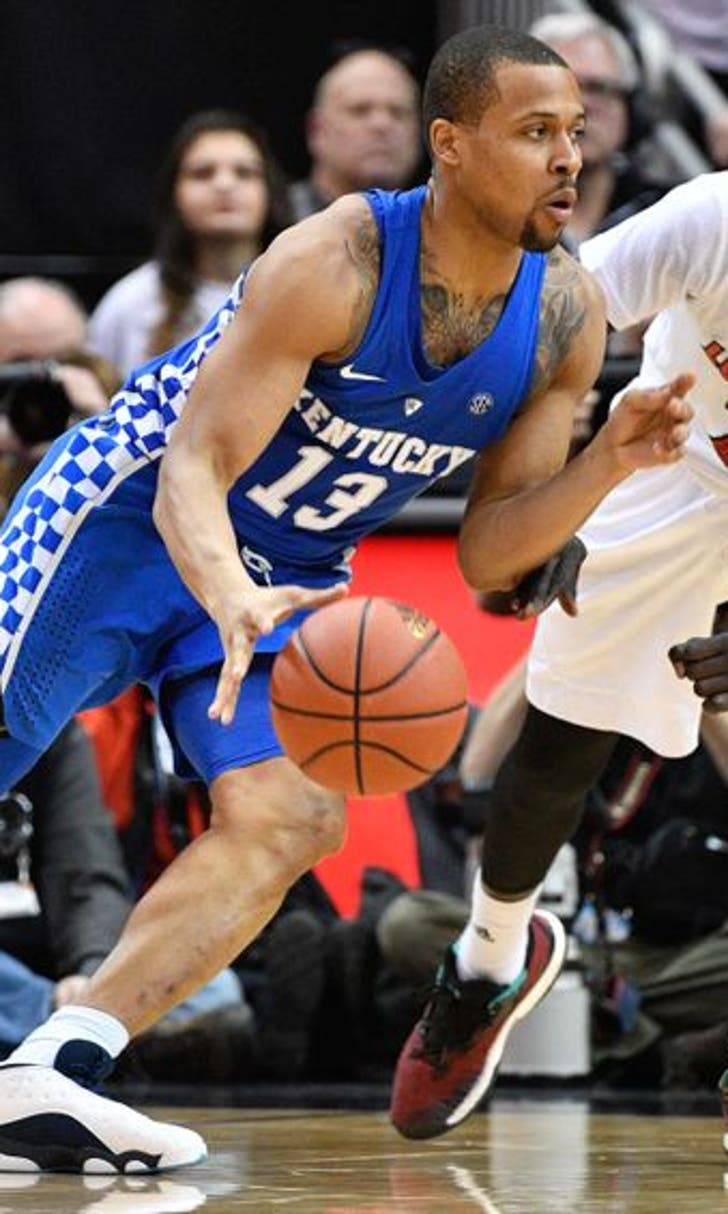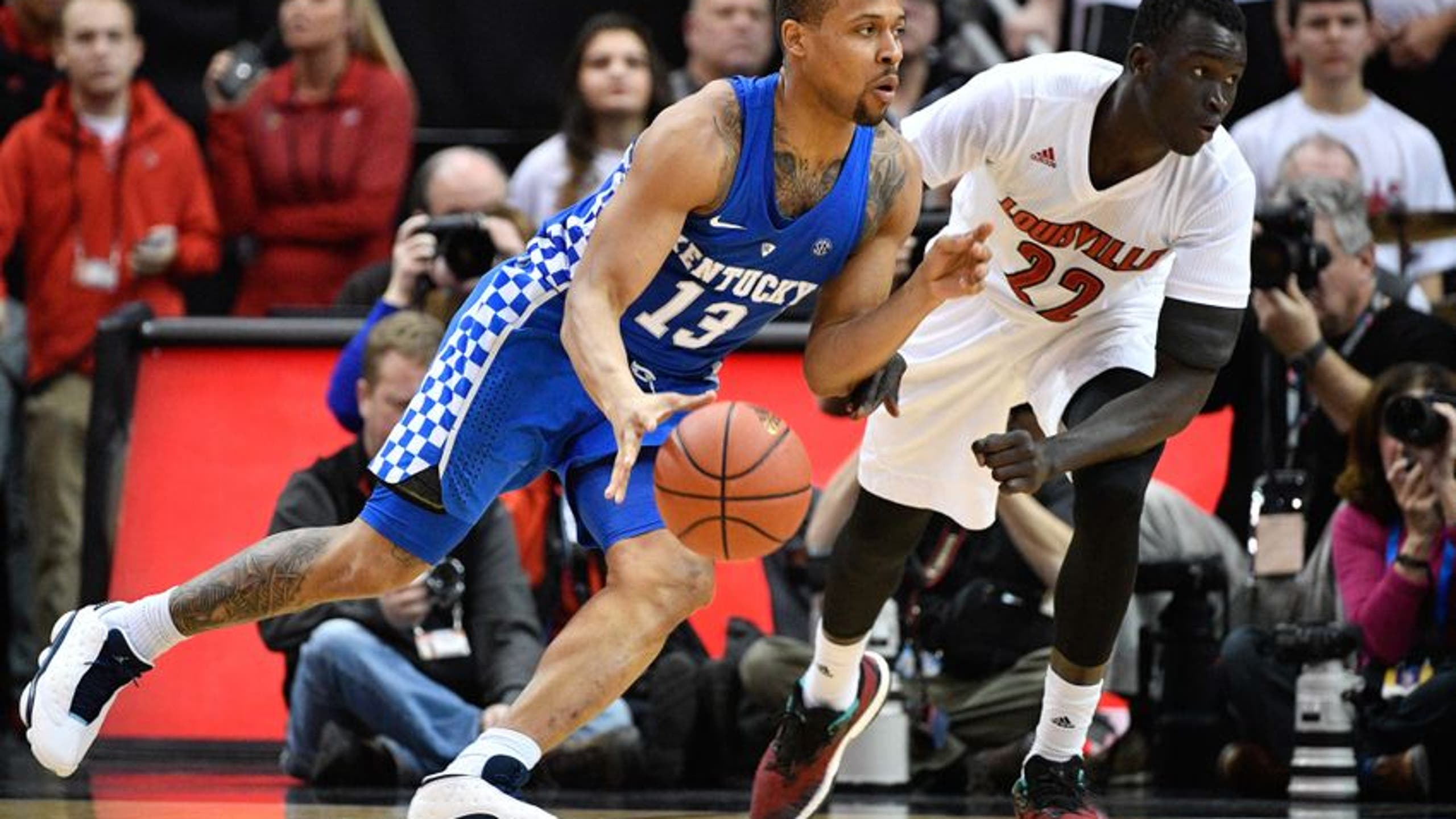 Kentucky Basketball: Cats Preparing for Conference Grind
BY Fansided and Chad Adams/FanSided via Wildcat Blue Nation • December 28, 2016
Kentucky Basketball: Cats preparing for the grind, as conference play opens and SEC teams are expected to attempt to slow down UK's high-flying offense
Dec 21, 2016; Louisville, KY, USA; Kentucky Wildcats guard Isaiah Briscoe (13) dribbles against Louisville Cardinals forward Deng Adel (22) during the second half at KFC Yum! Center. Louisville defeated Kentucky 73-70. Mandatory Credit: Jamie Rhodes-USA TODAY Sports
The early season has taught us much about this young Kentucky basketball team. Long, athletic and fast, Kentucky is one of the most explosive teams in the country offensively. In transition, the three-guard attack of De'Aaron Fox, Malik Monk and Isaiah Briscoe is simply lethal. Forwards Wenyen Gabriel and Derek Willis, as well as big man Bam Adebabyo, all run the floor exceptionally as well. When Kentucky can constantly get out on the break, they might just be unbeatable.
But now comes the grind of SEC play, where teams are expected to try and emulate Louisville's blueprint of limiting Kentucky's transition scoring. While the Cards have what is statistically the best defense in the country in terms of defensive efficiency, lesser league opponents will nevertheless pack in their defenses and try to make Kentucky beat them in the half court set. As such, much of "Camp Cal" practice time has been devoted to getting better offensively.
"With our team, we're really good at getting up and down the court, flying, getting transition baskets," senior guard Mychal Mulder said in a press conference. "When a team wants to play like that in the half court you need to understand what a good shot is, what we're going to run, how we're going to play. Just in case you don't get that transition bucket it's like, what do we go to now? I feel like we've worked on that and we're prepared for that. It's going to be a good opportunity (against Ole Miss) to see what steps we've taken to go that way."
Patience, shot selection, and game situation management are all points of emphasis critical to any young basketball team's development. For Kentucky, a team that has shined so brightly at times in virtually every other facet of the game, improving efficient half-court offense might just be what ultimately sets this team apart.
"What happens in the half court at times is, OK, shot selection, where the ball needs to go, situational, why are we doing this? When to put them into pick-and-rolls, and that's all stuff that I've got to teach and they've got to learn," said head coach John Calipari. "We shoot it well enough. We penetrate well enough. We have enough of a post game. There's no reason that we shouldn't be good enough in the half court."
Kentucky returns to action tomorrow at 8 PM EST, when the Cats travel to Oxford, MS to take on Ole Miss. ESPN2 will broadcast the game.
More from Wildcat Blue Nation
This article originally appeared on
---
---