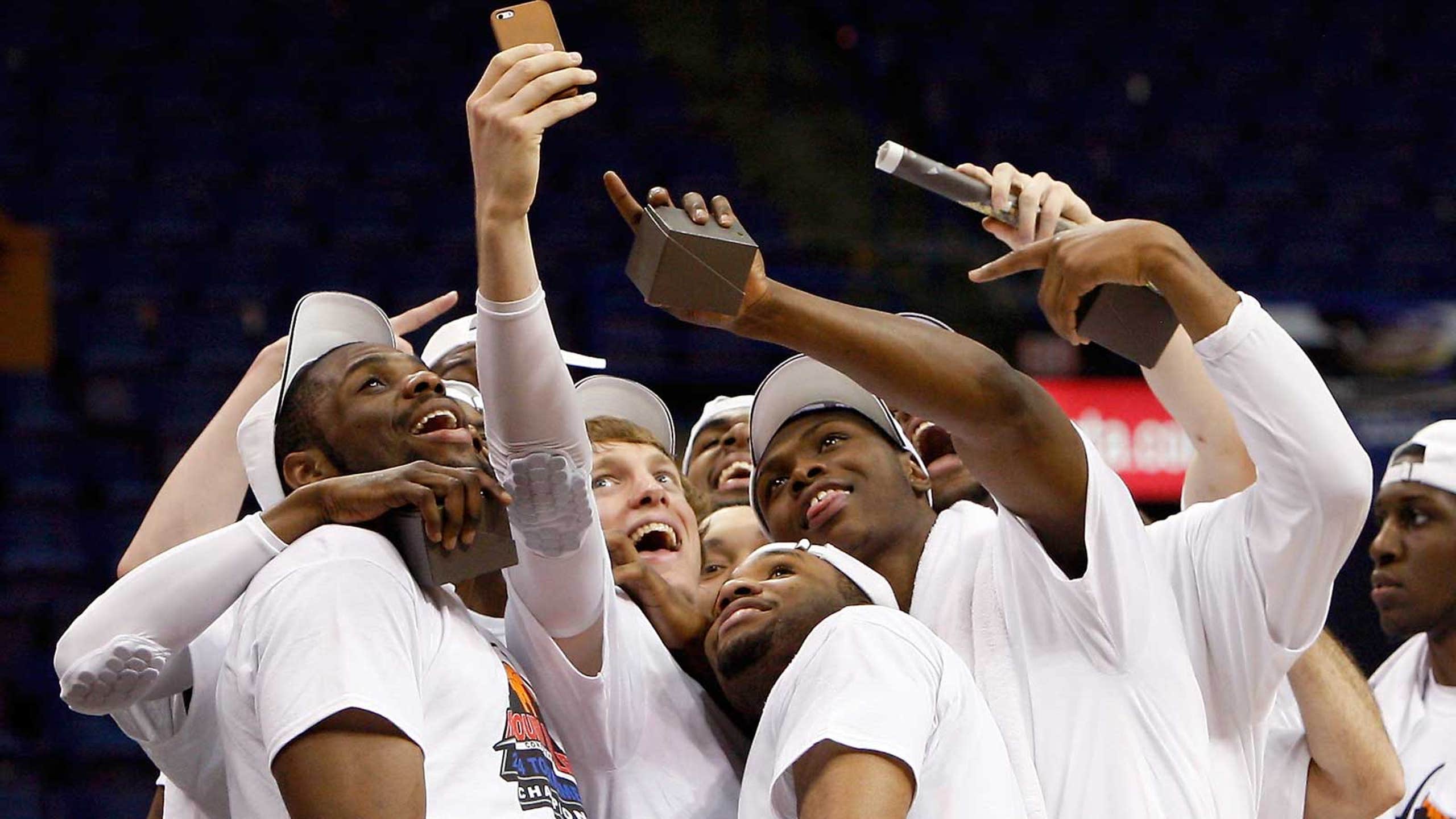 Keeping the faith with Wichita State in brutal Midwest Regional
BY Reid Forgrave • March 20, 2014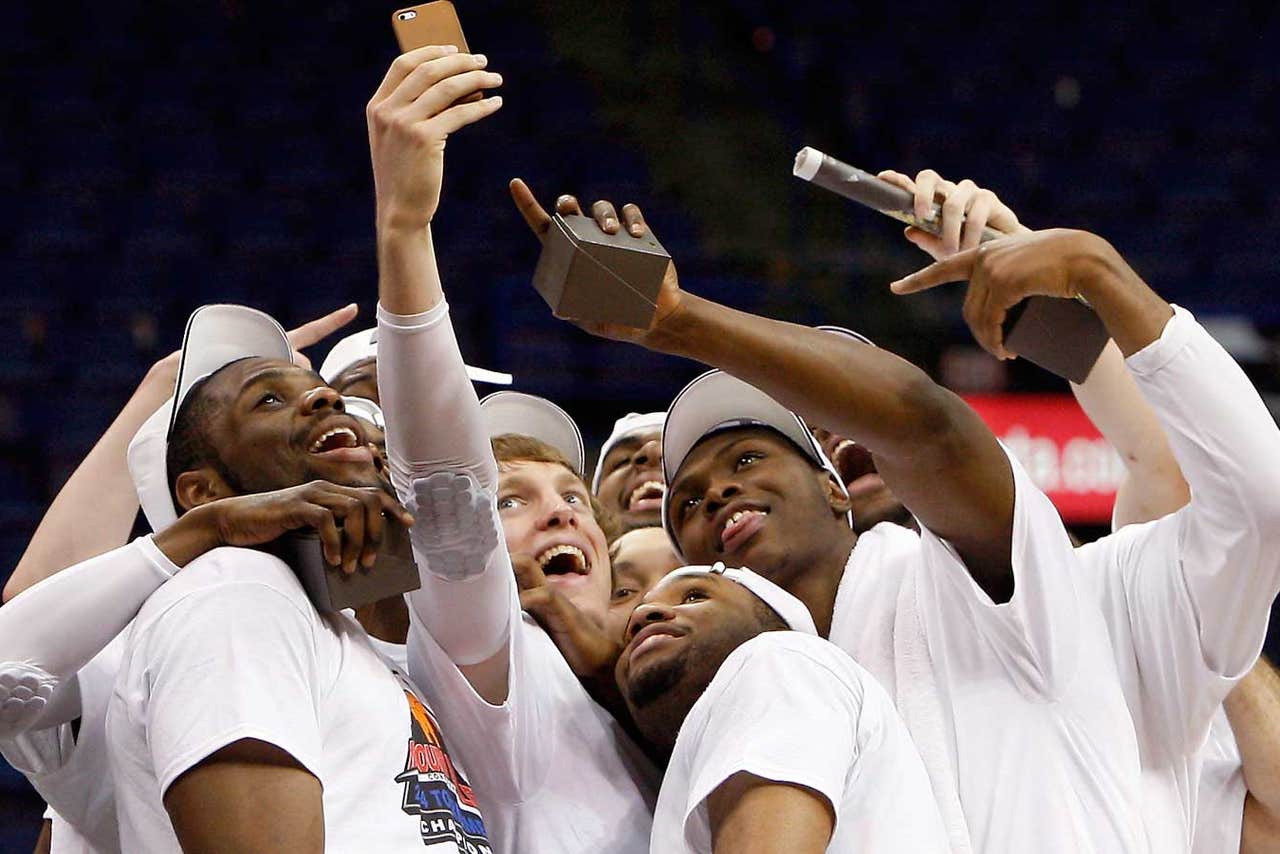 The biggest upset in my bracket might be that I have a certain 1-seed in my Final Four.
Think about that statement for a moment: Despite Wichita State making it that far a year ago, hardly anyone is giving the plucky, undefeated, No. 1-seeded Shockers a shot at repeating their Final Four run.
Part of that is because the NCAA tournament selection committee put the second-ranked Shockers into perhaps the most difficult region I've ever seen. A potential repeat trip to the Final Four could look like this: Beating Cal Poly on Friday night -- OK, fine, easy enough. Then the committee threw down the gauntlet: No. 8 seed Kentucky, perhaps the most talented team in the country, and a team that's finally playing up to that potential. Then the terribly mis-seeded Louisville, which should have been closer to a No. 1 seed than the 4 the committee gave the Cardinals. Then either Duke or Michigan, two of the best offensive teams in college basketball.
And if one of those Midwest region favorites gets upset, it's not as if facing the underdogs would be cakewalks for Wichita State: Saint Louis (27-6), an overtime winner over N.C. State on Thursday. Or Tennessee, one of the best rebounding teams in the country and a team that advanced metrics show is far better than its 12-loss resume. Or Texas, a 7 seed that won nine games against NCAA tournament teams during the regular season.
Four of the top 11 Vegas favorites to win the national title are in that brutal Midwest region, and five of the top 10 teams in the KenPom.com rankings are, too.
Sheesh.
But after spending a couple days in Wichita last week working on a feature for FOX Sports 1, I get the feeling the Shockers don't really care whom they are playing. You could put them up against the Miami Heat, and I'm pretty sure they'd stay locked into their goal of perfection.
And they surely don't care what people are saying. Doubt them, and you'll just make an angry team play angrier.
"It's just a mindset," Ron Baker, one of four Shockers to average double figures, told me. "The run we made (last season) gave us a lot of confidence. I'm confident enough to say that I think we're the best team in the country."
Best team in the country? You heard the man. I don't think he's right, but only because I don't think there is one single best team in college hoops this season. There's no Louisville from last season, or Kentucky from the year before, teams that were prohibitive favorites going into March and then cut down nets in April. You could make a case for any of eight teams being the best in the country -- Florida, Arizona, Virginia, Duke, Louisville, Michigan State, Kansas, and, yes, Wichita State -- and I wouldn't argue too long.
But Wichita State is different than the others. The other Big Six conference schools have automatic respect because of their pedigree. You know those teams can all beat NCAA tournament-caliber teams because they've already beaten plenty of them this season.
But Wichita State, from the one-bid Missouri Valley Conference? You're probably sick of the refrain by now: Wichita State, with a strength of schedule that's 111th in the nation, might be undefeated, but that's only because the team hasn't played anyone. The Shockers have beaten only five teams that are in the NCAA tournament, with the highest seed being 5 seed Saint Louis.
When it comes down to it, I can't give you hard-and-fast proof why I believe Wichita State will be a Final Four team again this season.
I just believe.
When it comes down to it, Wichita State is a story of faith.
I asked Baker, stellar sophomore point guard Fred VanVleet and high-scoring forward Cleanthony Early how they would describe this team. The words that came out were words of an underdog: Gritty. Humble. Angry. Chip on our shoulder.
My favorite description of this team was by Early, and it came straight out of the Bible: "Lionhearted."
"We're a pack, you know what I mean?" he told me. "And we roll together, and we want to fight. Sometimes lions can look like the most peaceful and beautiful -- think when they're over there just chilling, playing around with each other. The next thing you know, you see them chasing down a deer or a zebra, and they look vicious and crazy, and there's that certain look in their eyes. You know what I mean? And I think that describes us perfectly."
It does. You won't find a tougher team than Wichita State, or a team that has more intense practice sessions. Head coach Gregg Marshall rides these players. Their respect for their coach is tinged with a bit of fear.
To me, a Cinderella story in March is a team where everything clicks at the right moment -- a perfect mix of talent, timing and luck. Last season's Wichita State team had plenty of that. But that team wasn't some flash in the pan. That wasn't George Mason of 2006, a Final Four team one year then missing the tournament the next. Marshall has built something to last here. Five years in a row, Marshall's team has won 25 or more games. The Shockers won the NIT in 2011 and have made the NCAA tournament all three years since.
Some people call this a mid-major program. These people have not been to Wichita. They don't know the caliber of talented (if overlooked) players Marshall brings in. They don't understand Marshall makes big-time money, $1.75 million a year. They don't get that after Early (this team's most NBA-ready player) leaves after this season, Marshall has plenty more firepower to make another Final Four run next year.
They don't understand the confidence these guys operate with -- so confident that, when the Shockers looked at their upcoming schedule before this season, they thought they'd have a chance to be exactly where they're at: the first undefeated team going into the NCAA tournament since UNLV in 1991.
"I remember that exact day," Early told me. "We were looking at our schedule. We actually really went through every single game, and felt we could go through this. . . .
"And we actually talked about going undefeated, and we went and talked to (VanVleet) about it, like, 'Oh, man, we can do it.' There's been a lot of moments like those in my life where you kind of speak to existence, and the power of the tongue. If you have that right mental attitude, it's amazing what God does in your life if you just have that work ethic."
There's a decent amount of God talk with Early and some other players on this team. I see that as a powerful metaphor of a team that, more than any in college basketball, tests your faith in what some people think they are and what you know them to be.
"A lot of people don't have faith," Early told me. "A lot of people don't believe."
Marshall actually prefers people don't believe in them -- outsiders at least. These young men had chips on their shoulders long before coming to Wichita: Baker, the farm kid from western Kansas with calloused hands, or VanVleet, whose stepfather kept him straight growing up in rough Rockford, Ill., or Early, who survived life in the Bronx. These are under-recruited kids who faced tragedy and doubt before coming to Wichita.
So don't believe in them?
"I don't have to invent these motivational tactics," Marshall told me. "I don't have to say it. They hear it. They can read. They're on Twitter and Facebook. They see what's being said about them. It's really worked in my favor."
Follow Reid Forgrave on Twitter @reidforgrave or email him at ReidForgrave@gmail.com.
---