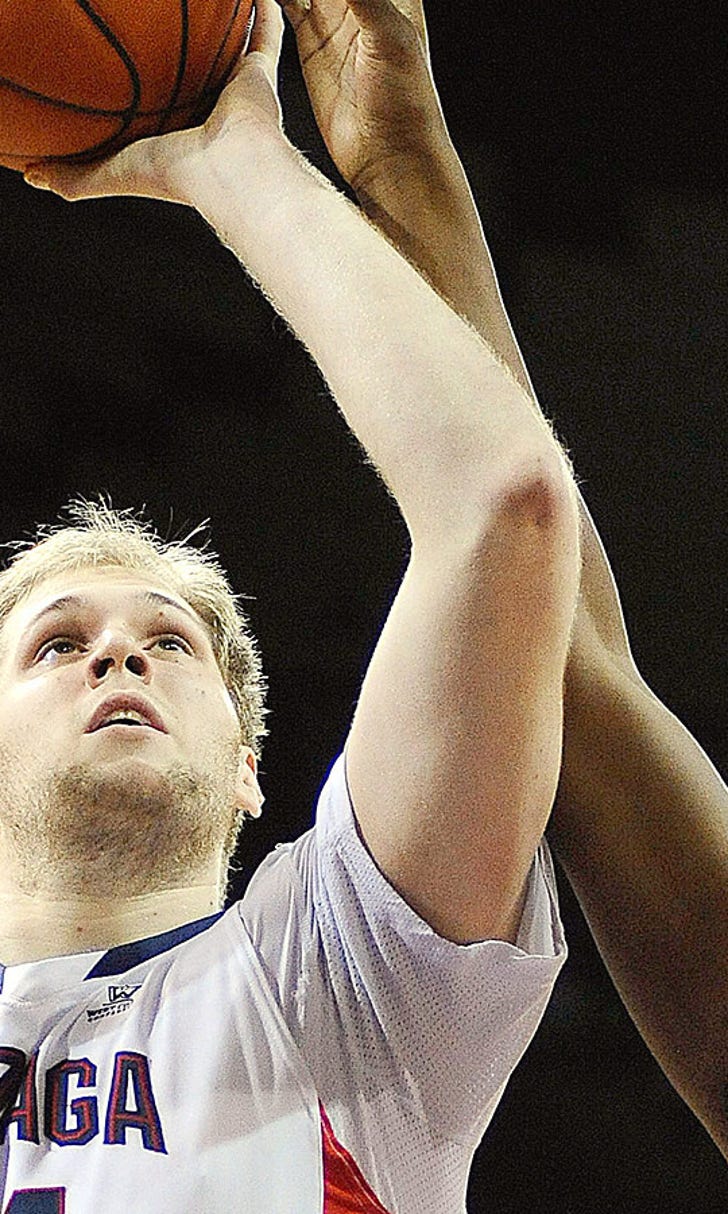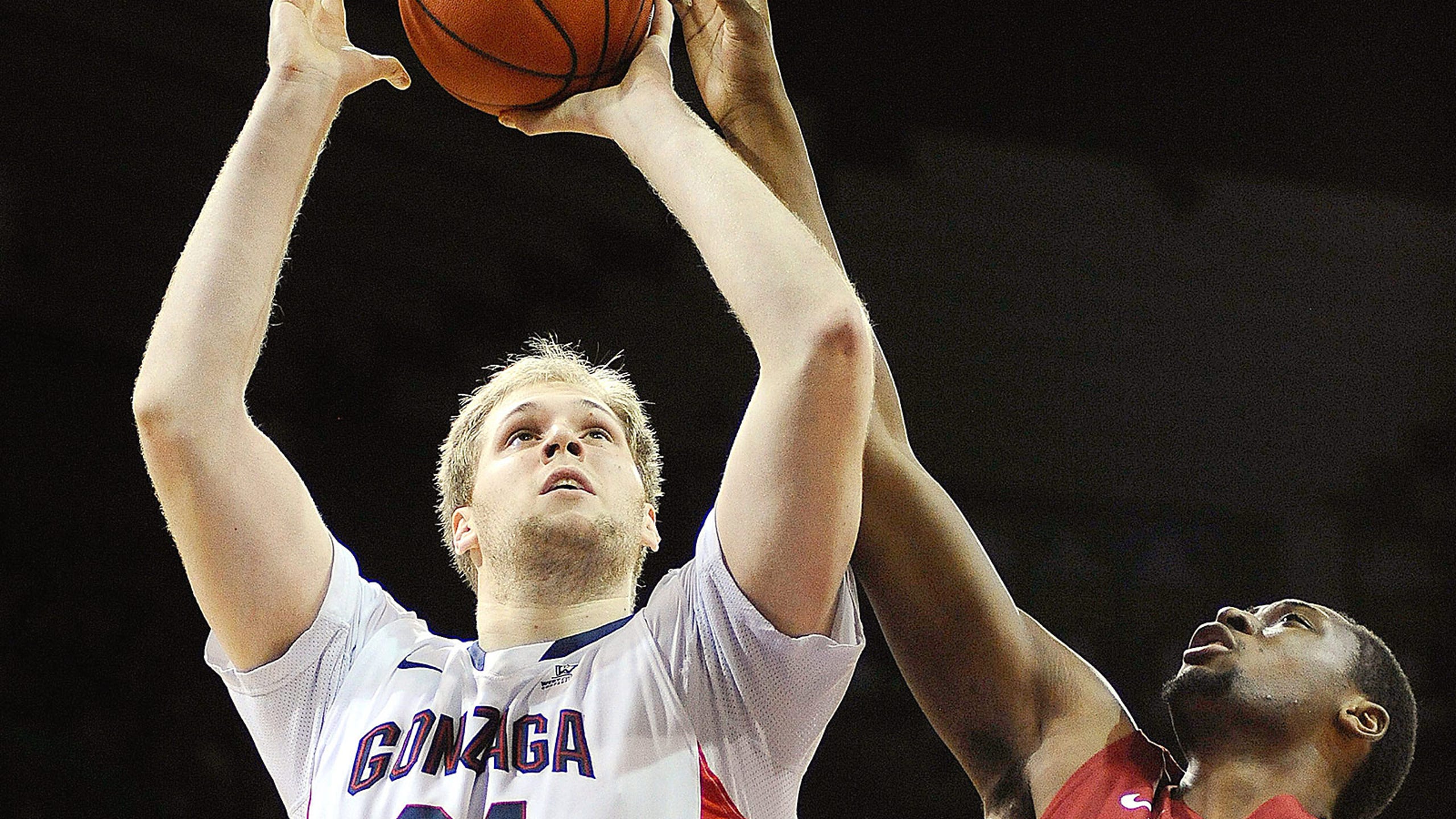 Karnowski's 22 points give No. 9 Gonzaga leg up on Washington State
BY foxsports • December 11, 2014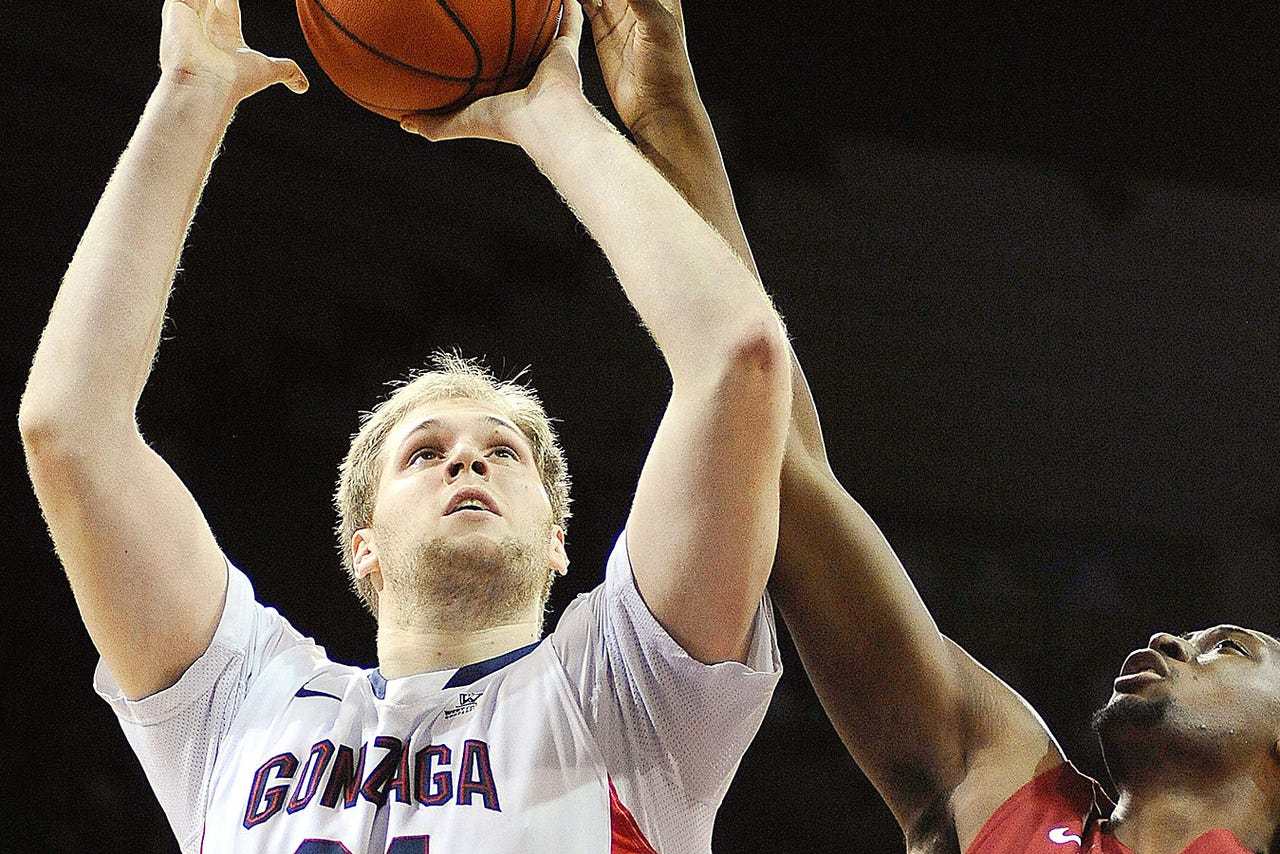 On a night when guards Kevin Pangos and Gary Bell Jr. weren't scoring, No. 9 Gonzaga went inside to beat Washington State 81-66 on Wednesday.
Przemek Karnowski tied a career high with 22 points, Kyle Wiltjer added 21 and Byron Wesley scored 20 for Gonzaga (8-1), which was coming off an overtime loss at No. 3 Arizona.
Wesley made 10 of 14 shots and led the Bulldogs with nine rebounds.
"B-Wes was unbelievable tonight," Gonzaga coach Mark Few said. "He was physical. He was tough. He was a calming influence on offense and defense."
Gonzaga scored 56 points in the paint and outrebounded the Cougars 36-23.
Karnowski scored 18 in the first half. At 7-foot-1, he dominated the smaller Cougars inside, making 10 of 15 shots, including a flurry of left-handed hooks before halftime.
"In the first half they didn't double," Karnowski said. "In the second half they started doubling, but it didn't work for them. Shots went in from outside."
Pangos hit the floor hard when he was blocked by Jordan Railey while trying a layup in the opening minutes, and came out of the game for a few minutes. Pangos was held scoreless for the first time in his career. Bell had only two points.
Pangos said he was elbowed in the head, but did not blame that for his lack of scoring.
"I was fine," he said. "Even when I was in we just went through the bigs. Why do anything else when that was working?"
Josh Hawkinson had 18 points and 11 rebounds for Washington State (4-5), which has lost four straight to the Bulldogs. DaVonte Lacy and Ike Iroegbu scored 14 apiece.
"A positive is we competed," Lacy said. "It's not like in the years past where it was just a blowout. We competed until the end."
Washington State coach Ernie Kent said Gonzaga showed it is a complete team.
"Everybody that thinks they're just a guard-oriented team, their bigs are really good," Kent said. "They can score with the right, score with the left. They can score out of the double teams."
Gonzaga has won 31 straight home games, the second-longest streak in the nation.
The Zags held Washington State to 41 percent shooting and 29 points in the first half.
"We defended better in the first half," Few said. "We just traded baskets in the second half."
But Few was relieved that his team bounced back after the tough defeat at Arizona last weekend.
"I was worried about us emotionally coming out of Arizona," Few said. "I tried to get our guys amped up for this game."
After the Zags led by 10 at halftime, Wesley scored three quick baskets in the opening minutes of the second half as Gonzaga built a 48-33 lead.
Ny Redding's basket brought Washington State to 50-39. But baskets by Wiltjer and Domantas Sabonis pushed Gonzaga's lead back to 15.
Gonzaga made 10 of its first 13 shots in the second half to thwart the Cougars' comeback hopes.
Hawkinson scored seven points and Brett Boese sank a 3-pointer during a 10-2 run that pulled WSU to 62-53.
But 3-pointers by Wiltjer and Kyle Dranginis keyed a 10-4 run that pushed Gonzaga's advantage to 72-57, and the Cougars did not threaten again.
The Zags launched a 12-2 run in the first half, including seven points by Karnowski, for a 30-18 lead. Karnowski punctuated the spurt with a dunk.
Iroegbu replied with a 3-pointer, and the teams traded baskets the rest of the half.
Gonzaga led 39-29 at halftime behind 18 points from Karnowski, who shot 8 for 11 in the first half.
TIP-INS
Washington State: The Cougars average 69.5 points per game, to 84.9 for Gonzaga. ... Washington State leads the all-time series 98-51. ... Kent was 5-11 against Gonzaga while at Saint Mary's and Oregon. ... Washington State's last victory over a Top 10 team was in 2007 against Arizona. ... Lacy leads the Cougars with 18.5 points per game.
Gonzaga: The campuses of WSU and Gonzaga are 77 miles apart. ... Gonzaga averages 18.8 assists per game and a field goal percentage of .527. ... Gonzaga has five players averaging at least 10 points per game. ... Pangos had averaged 22.7 points in three career games against Washington State ... Gonzaga came in allowing just 59.5 points per game and 37 percent shooting.
UP NEXT
Washington State is at Santa Clara on Saturday.
Gonzaga is at UCLA on Saturday.
---