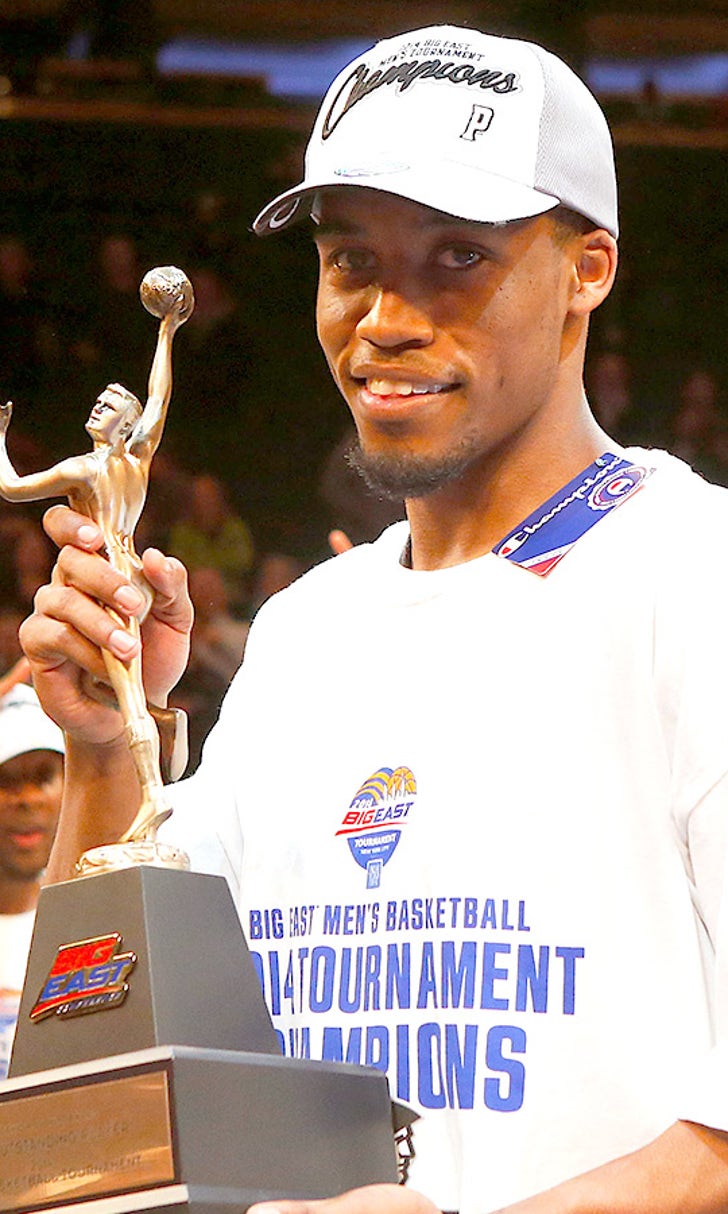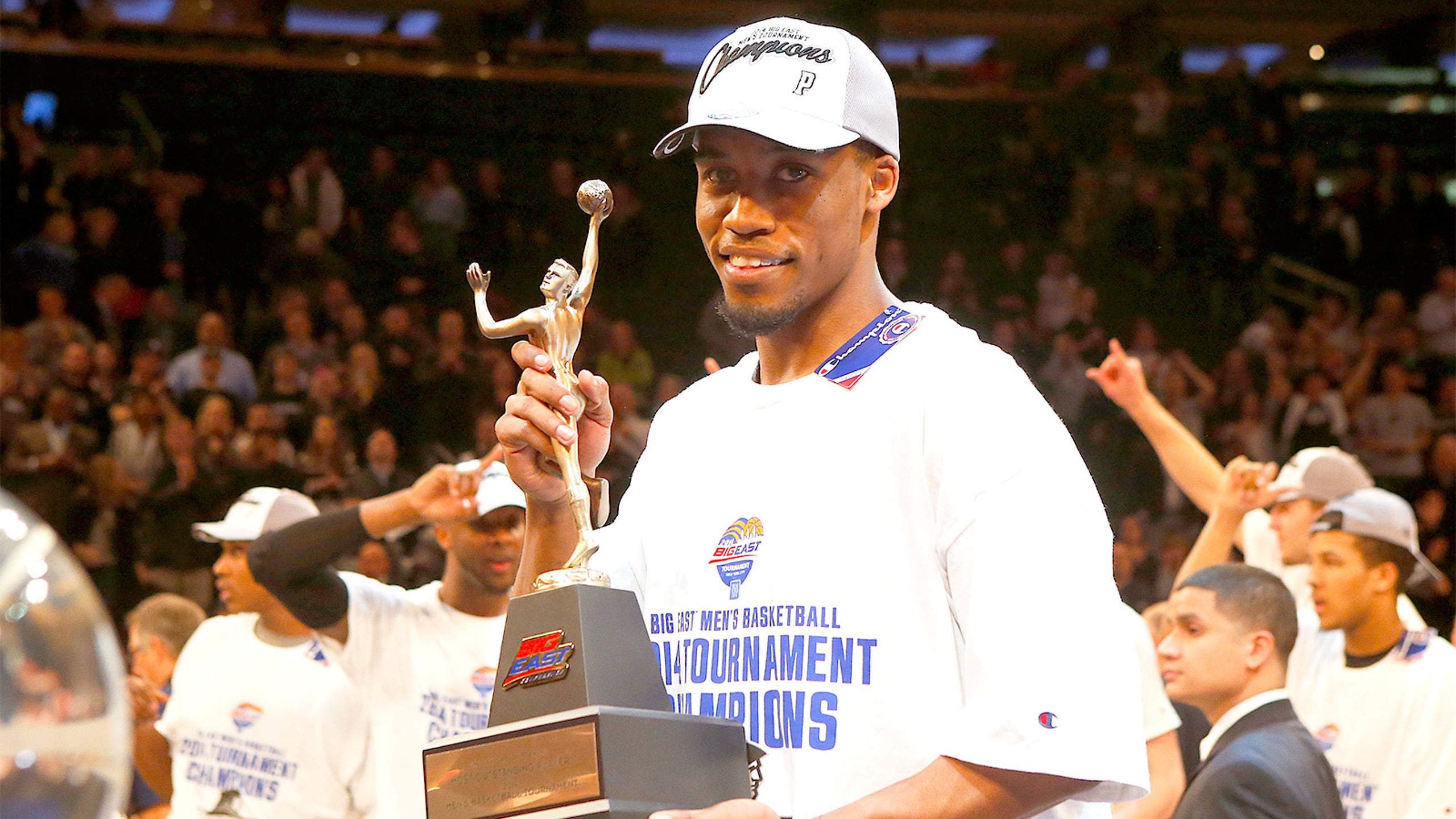 How far can they go? Providence preps for first Tourney in 10 years
BY Aaron Torres • March 18, 2014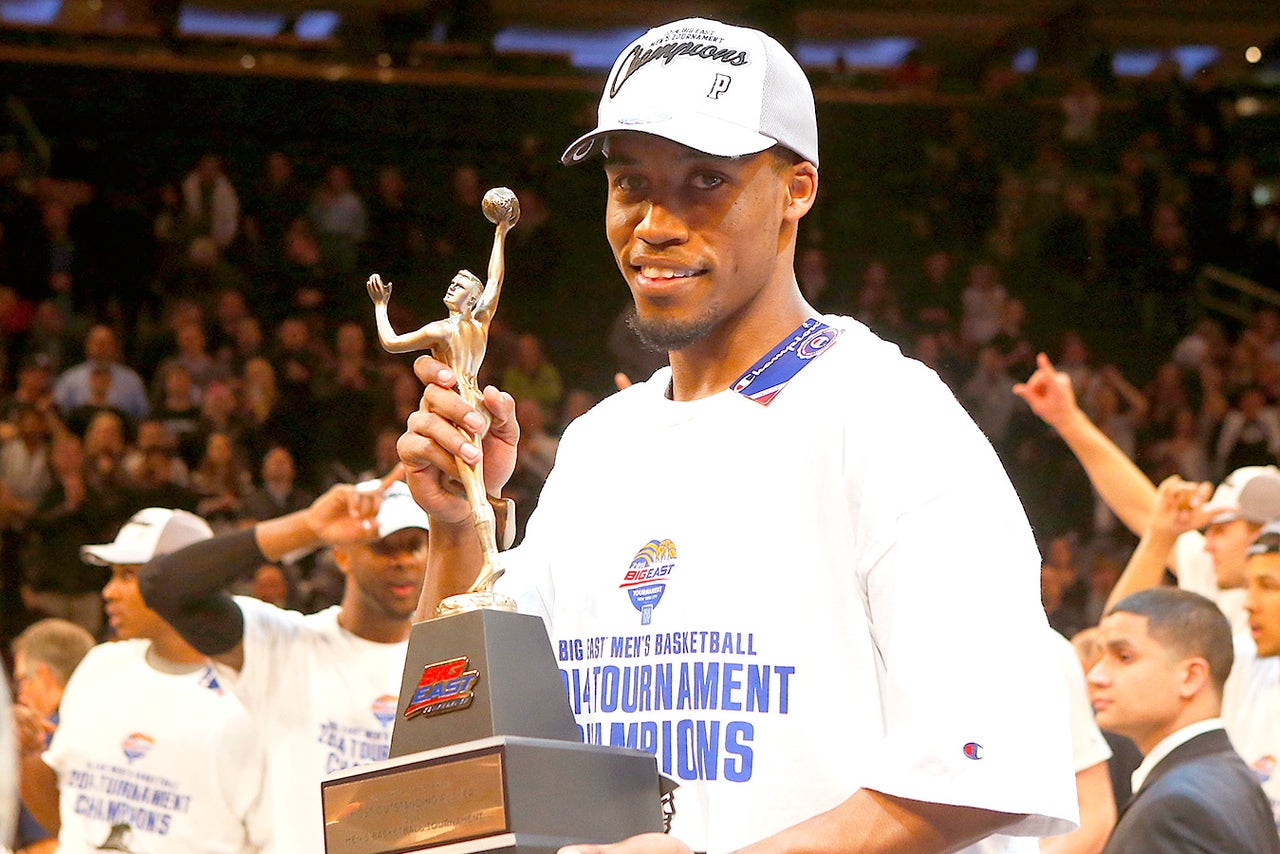 They'€™re the college basketball power that time forgot, a place that few might associate with some of the biggest names in the sport, even if their list of "Distinguished Alums" might as well read "Basketball Royalty."€
Names you know have worn their uniform: guys like Lenny Wilkens, John Thompson and Billy Donovan. Legends from a different era have as well: forgotten stars of the past like Jimmy Walker, Ernie DiGregorio and Marvin "Bad News" Barnes.
Rick Pitino has coached there. So, too, has Rick Barnes. Their home arena houses countless banners, from Final Four trips, NIT Championships (when the NIT meant something), and regular NCAA Tournament appearances of years past.
Yet as Providence prepares for its first NCAA Tournament game in 10 years, on Friday against North Carolina, fresh off the Friars' first conference championship in 20, the reality sets in that it really has been a long time since they truly have mattered in the college basketball world. Even if it does seem like only yesterday to head coach and Providence native Ed Cooley.
"€œI was a junior in high school when we won state championship in 1987,"€ Cooley said from his office this week as he prepared for his first tournament appearance as a head coach. "Providence College had just gone to the Final Four. We were in the mayor's office at the same time. It was a really, really special time."
It was a special time that Cooley hopes to recapture for the long term. At some point he hopes that NCAA Tournament bids are expected, not celebrated, but right now he'€™s embracing it, knowing full well how much it means to the city.
"€œI'€™m proud for the school and community and for our players,"€ Cooley said. "These players have earned it. They've overcome so much."€
Indeed they have, as even though the results have come quickly in Cooley'€™s three years at the school, the day-to-day process to get there has been exhausting. The seniors on this year's Big East champs suffered through two losing seasons in their first two years, and hadn'€™t won a single Big East Tournament game until a week ago.
And even as expectations grew entering a promising 2013-14 season, things didn'€™t come easy. Top recruit Brandon Austin never played a game for the school before transferring, and Kris Dunn -- who became the first McDonald's All-American to sign with the school in nearly two decades -- has missed most of his first two years on campus with a variety of injuries.
The team that was picked by some in the preseason to be a threat in the newly realigned Big East showed little resemblance to the one that actually took the court in January and February.
"We went from having a nine-, 10-man rotation at the start of the year to playing six guys," Cooley said. "But we had the character in place, and our guys really got better throughout."
That character was manifested through a number of veterans this season, including senior Kadeem Batts and junior LaDontae Henton, yet no one was more important than senior Bryce Cotton. The lightly recruited guard out of Arizona is playing as well this season as anyone who ever wore the Friars jersey. Cotton finished the season ranked first in the Big East in assists (5.8) and second in scoring (21.4). More importantly, he carried the team on his back when injuries and adversity began to add up.
"Doug McDermott is for sure the National Player of the Year, but I think Bryce Cotton is the Most Valuable Player in college basketball," Cooley said. "He's one of the elite guards in the country. I can't say enough about him. He's truly special."
And it was behind a big performance from Cotton and the leadership of Providence's other veterans that the Friars were able to take home that stunning Big East Tournament title against McDermott and favorite Creighton last Saturday. Now they're off to their first NCAA Tournament appearance since Ryan Gomes was on campus back in 2004.
Once there, Providence will have a group that is across the board one of the least-experienced programs in the field. Cooley will need to trust not only his veterans to lead a team that has never played a tourney game, but also a veteran staff to help out a head coach short on tourney experience himself.
"We have three head coaches on this staff," Cooley said. "€œAndre LaFleur is ready to be a head coach."
LaFleur is Cooley's right-hand man, who took a major leap of faith in joining his friend in Providence after spending 10 years as an assistant to Jim Calhoun at UConn. There he saw how an elite program was run from top to bottom, during a stretch in which the school won a handful of Big East titles, made three Final Four trips and won two national championships.
And it was during that time that LaFleur realized how nuanced and unpredictable the NCAA Tournament truly can be.
"€œWith the NCAA Tournament there are just the little things," LaFleur said. "€œA million little things that can pop up and throw off your preparation. You need to be ready for everything."€
What kind of things is LaFleur talking about? Well, the obvious answers come from alumni commitments, media obligations and open practices that aren'€™t common during the regular season.
Yet when LaFleur was pressed, he gave an answer that makes one realize how much more is involved, even details that are impossible to prepare for.
"€œWe went to the Final Four at UConn in 2009,"€ he said. "We thought we had seen everything at that point. But it was the first time the floor had been raised (at the Final Four). You just don't realize some of the subtleties that can throw you off."
And it's also why Cooley and the rest of the Providence staff have tried to keep things routine and regimented heading into the team's opener. The staff actually made a bit of a surprising decision Monday, choosing not to hold practice and instead letting the players focus on academics before the long week ahead. The coaches themselves tried to get home and see their families before hunkering down for what they hope is a deep run this March.
"€œYou want to keep the balance with your team,"€ LaFleur said. "€œYou don't want them thinking that the NCAA Tournament is the end result, but instead the start of a new season."
And it's a new season that will be embraced by the players and coaches in the program, as well as the surrounding community. Cooley is fully aware how long Providence has waited for a basketball winner, and is happy to have provided one.
"€œI'€™m proud to represent Providence College, and proud to be part of the journey that these kids have taken us on," Cooley said, and continued: "€œI don'€™t know what's going to happen, but we'€™re going to embrace every opportunity and take advantage of it."€ 
Aaron Torres is a show writer for "FOX Sports Live" and a contributor to FOXSports.com. Follow him on Twitter @Aaron_Torres or e-mail at ATorres00@gmail.com.
---