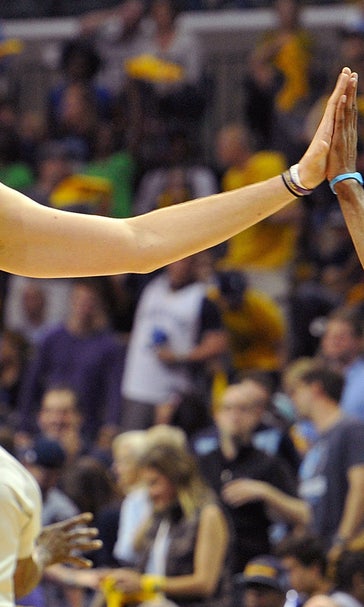 Grizzlies beat Blazers so badly in opener, leading scorer is backup
April 19, 2015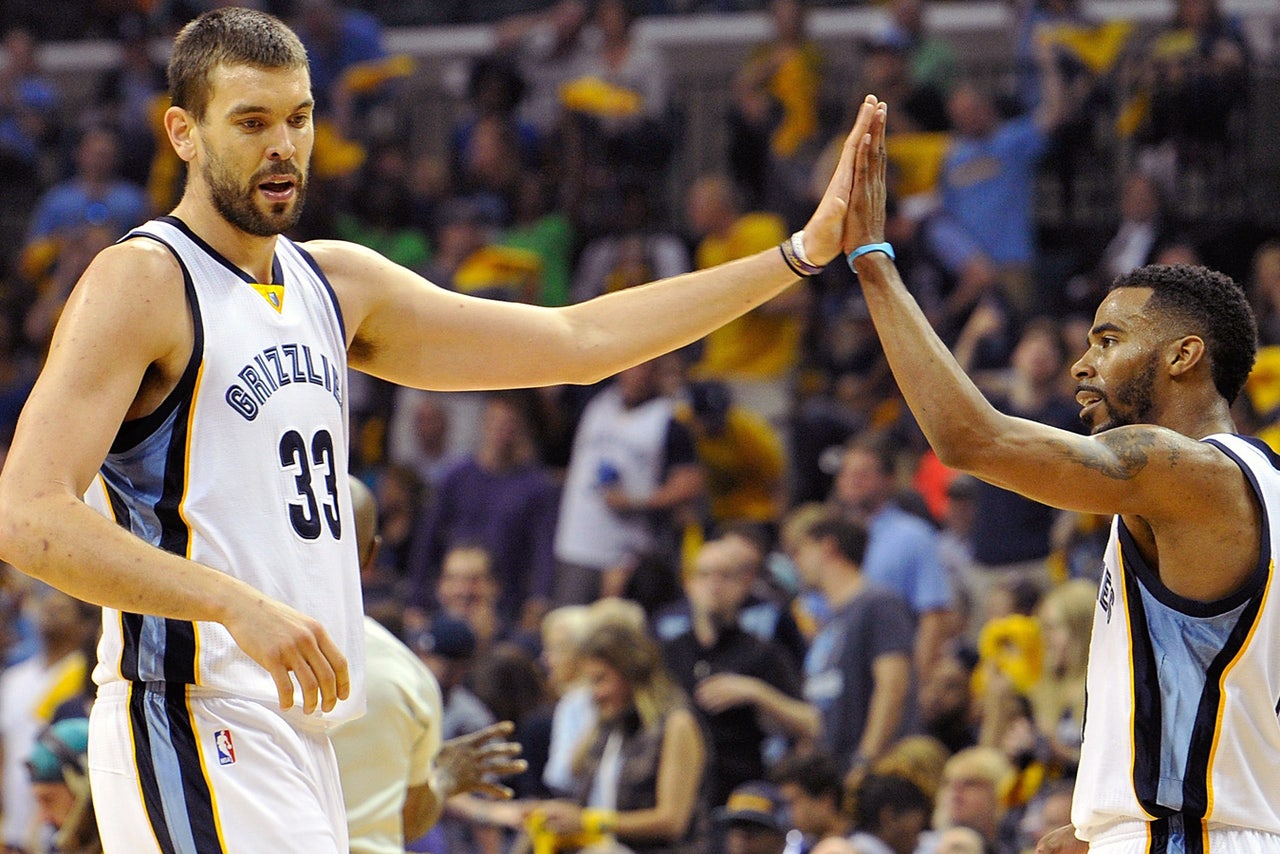 Beno Udrih is doing his best to make sure the Memphis Grizzlies can ease Mike Conley and Tony Allen back into the lineup from their injuries.
Udrih scored 20 points in the best playoff game of his career, and the Grizzlies never trailed in routing the Portland Trail Blazers 100-86 on Sunday night in Game 1 of the Western Conference first-round series.
"Beno gets the game ball," Grizzlies forward Zach Randolph said. "With Mike being out, helps him get his confidence up and playing."
Udrih hit his first six shots coming off the bench late in the first quarter, and he allowed Conley to sit the entire fourth quarter in his first game back after missing four with a sprained right foot. In his 44th career playoff game, Udrih finished with seven assists and seven rebounds -- the first reserve to do that in the postseason since Nick Van Exel in May 10, 2003, for Dallas at Sacramento.
Portland coach Terry Stotts called Udrih the "X-factor."
"He did a little bit of everything," Stotts said. "He's an NBA player. He's been here a long time, and he's effective."
Udrih said he knew Conley has had some problems with his foot and credited Kosta Koufos with setting good screens.
"I was wide open," Udrih said. "Shots like that I've got to take. I knocked down and then two more times I came out of the screen and knocked them down again. I was just being aggressive."
Randolph had 16 points and 11 rebounds, and Marc Gasol added 15 points and 11 rebounds. Mike Conley finished with 16 points and didn't play the fourth quarter. Jeff Green had 11.
LaMarcus Aldridge led Portland with 32 points while taking more shots than anyone had ever taken against Memphis in the postseason, going 13 of 34. Damian Lillard added 14 points, shooting 5 of 21 overall and 0 of 6 beyond the arc. Nicolas Batum had 15 points. The Trail Blazers have lost five straight overall.
"I think a good wakeup call for us," Aldridge said. "But definitely tonight they manhandled us."
The Grizzlies swept Portland during the regular season and have won 10 of the last 11, including the first playoff game between the teams.
Game 2 is Wednesday night in Memphis.
Memphis started the postseason with home-court advantage for only the second time in franchise history, thanks to finishing with four more wins than Northwest Division champion Portland. The Grizzlies blew a 27-point lead in the 2012 series opener to the Clippers, and they topped that lead going up by 29 late in the third quarter.
The banged-up and short-handed Trail Blazers proved no threat to make that kind of comeback with Aldridge doing everything he could to keep them in the game. He played nearly 42 minutes.
Portland had its worst shooting performance this season and looked out of synch from the start. Aldridge and Lillard combined to shoot 3 of 15 in the first quarter, and Aldridge even fell to the court when missing a dunk off an inbound lob at one point. It didn't get much better as Batum threw the ball to the sideline missing Robin Lopez in the third.
"We tried to show Damian Lillard and LaMarcus Aldridge a lot of crowds and had people in front of them as much as possible trying to make it frustrating," Memphis coach Dave Joerger said.
TIP-INS
Trail Blazers: Aldridge topped Russell Westbrook's mark of 33 shots attempted in the playoffs against Memphis in 2011. ... Lillard missed his first six shots and didn't score until midway through the second quarter with a layup.
Grizzlies: Memphis won its playoff opener for only the second time in its eighth postseason. The Grizzlies also won in San Antonio in 2011. ... Lee hit both of his 3-pointers, and Memphis went 21-3 this season when he hit two or more. ... Memphis sold out its 21st straight home playoff game. ... Allen missed the last nine games with a strained left hamstring. He played 25 minutes with four points and three steals.
QUOTABLE
"They took the initiative to say we're going to be the Bruise Brothers, and they were the Bruise Brothers today. They pounded it, pounded it. They made plays, passing out of the post. Not only that, they did a good job defensively on LaMarcus Aldridge," Allen said of Gasol and Randolph.
POOR SHOOTING
The Trail Blazers' worst shooting game during the regular season came Feb. 20 when they shot 36.1 percent at Utah. Against Memphis, they shot 33.7 percent (32 of 95). Aldridge said he thought he rushed his shots early and got out of rhythm. Lillard said his good looks didn't fall. "So you know I just got to keep taking shots and keep shooting the ball with confidence and know that at some point it will come back around," Lillard said.
INJURY UPDATE
Trail Blazers forward Arron Afflalo missed his fourth straight game with a strained right shoulder. ... Wesley Matthews (left Achilles' tendon) made the trip with the Trail Blazers with his role limited to cheerleader.
---