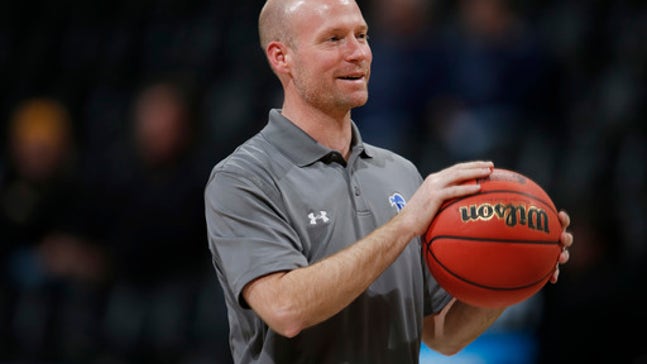 Gordon making history, but in a quiet way, for Seton Hall
Published
Mar. 17, 2016 1:02 a.m. ET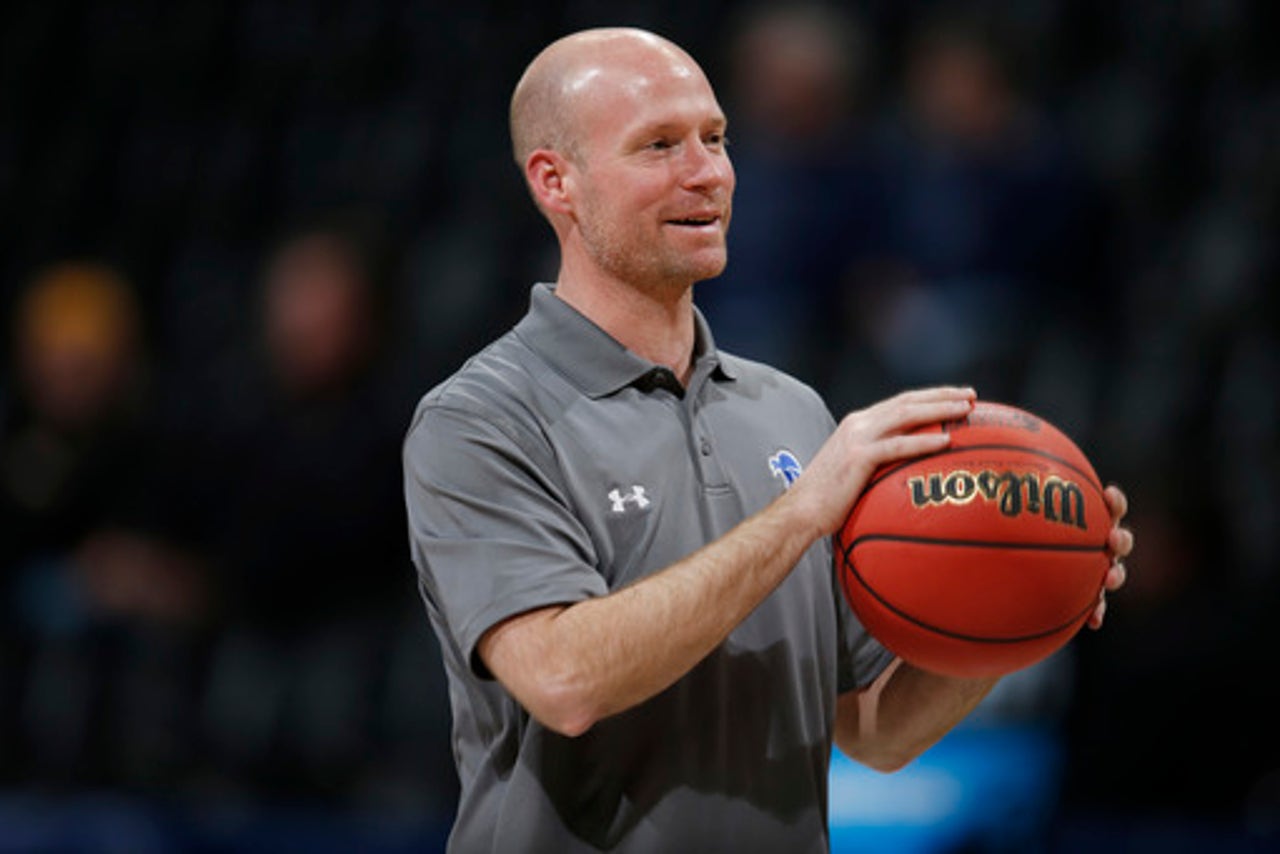 DENVER (AP) Maybe the most telling part of Derrick Gordon's story is that it hasn't really been a story this season.
When sixth-seeded Seton Hall (25-8) takes the court Thursday against Gonzaga (26-7), Gordon will become the first openly gay player to play in the NCAA Tournament.
That news is nothing more than a tidbit for most of the Pirates, who got over whatever initial awkwardness existed when Gordon joined the team this season, and have thrived because he's there.
The guard from Plainfield, New Jersey - only a half-hour from Seton Hall's campus - is coming off the bench, averaging 7.9 points and 3.2 assists a game. More than that, the team's lone senior has served as the beacon of maturity and experience that Seton Hall desperately needed after five seasons without an NCAA trip under Kevin Willard.
Seton Hall is Gordon's third team; UMass and Western Kentucky were the others. All three have now made March Madness with Gordon on the roster.
''When I sat down with Derrick, I said, `Derrick, this must be about basketball, because that's what you're telling me,''' Willard said. ''He said, `Coach, I just want to go someplace and play hoops. I want to be close to home, close to my family.' Once we both were on the same page, I mean, it's 2016, you know?''
Gordon came out in 2014, after Jason Collins and Michael Sam, which, he said, made things easier on him. Nobody in college basketball has followed his lead, but still, he said he senses that with each passing year, attitudes in America are shifting.
''The story's been out since 2014, so it shouldn't be a story, as it is,'' Gordon said. ''My teammates know. Everybody knows. There's no pressure at all.''
He has tried to make this season strictly about basketball, not message-sending. In a way, he has made it about both.
''I know who I am,'' Gordon said. ''I'm not out to prove anything. I know what I have to do. I know my skill level. It's just going out there and doing what I know how to do.''
His teammates are grateful to have him, and the lessons they've learned during this turnaround season at Seton Hall haven't only been about basketball.
''It shows how much we've grown as a society,'' said sophomore Ismael Sanogo. ''I have a tremendous amount of respect for him doing that. A lot of people wouldn't be able to do what he's done.''
Things to watch when the Bulldogs face the Pirates:
PLAYING FAVORITES: Though the Pirates are the No. 6 seed and Gonzaga is No. 11, the Vegas oddsmakers have a different take. As of Wednesday night, Gonzaga was listed as a 1-point favorite. Willard insists Seton Hall does not turn that into a ''they're disrespecting us'' sort of story, even though there's plenty to support that. Seton Hall got a 6 seed and was sent West despite knocking off two top-five teams - Villanova and Xavier - and winning its first Big East title in 23 years. ''At the end of the day, they just don't care,'' Willard said. ''They know Gonzaga is a really good basketball team and they know they're going to have to go out and play.''
GONZAGA GUARDS: The Bulldogs have waited most of the season for their guards to step up. Because they finally did, the `Zags made the program's 18th straight trip to the tournament. Eric McClellan has led that charge, averaging 20 points a game in the West Coast Conference tournament that Gonzaga had to win to ensure its trip to March Madness.
SABONIS SHINES: So much for easing his way into the lineup. Gonzaga needed more than it thought it would out of sophomore forward Domantas Sabonis after losing 7-foot-1 center Przemek Karnowski to a back injury in December. Sabonis responded by averaging a double-double this season - 17 points and 11 rebounds. Coach Mark Few said the injury ''allowed (Sabonis) to develop and develop. He gets better every week. The sky's the limit for him.''
THE HOT HAND: If there's a player Gonzaga might want to focus on, it would be Isaiah Whitehead. The Seton Hall sophomore has scored 130 points over the last five games. And grabbed 30 rebounds. And dished out 25 assists. Impressive, and certainly the sort of thing Willard hoped for when he landed Mr. New York Basketball for 2014. ''He doesn't look at this as, like, obligations or pressure,'' Willard said. ''He looks at it as another opportunity for him to go out and play hoops.''
---