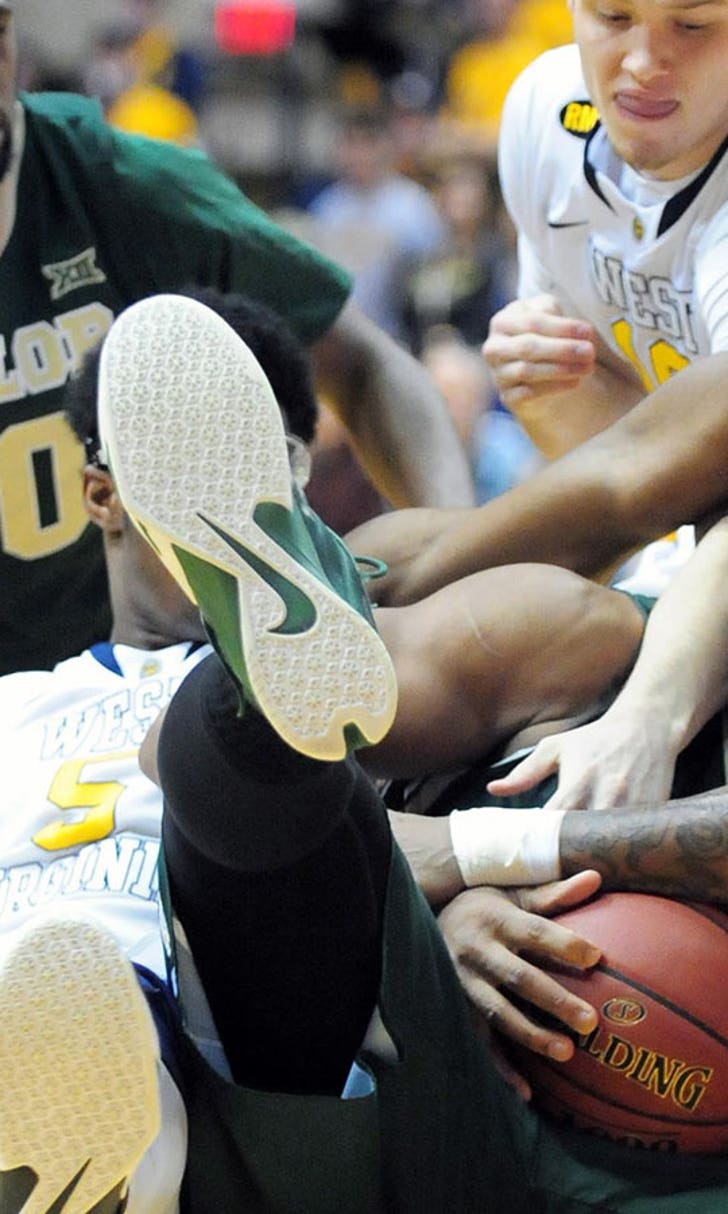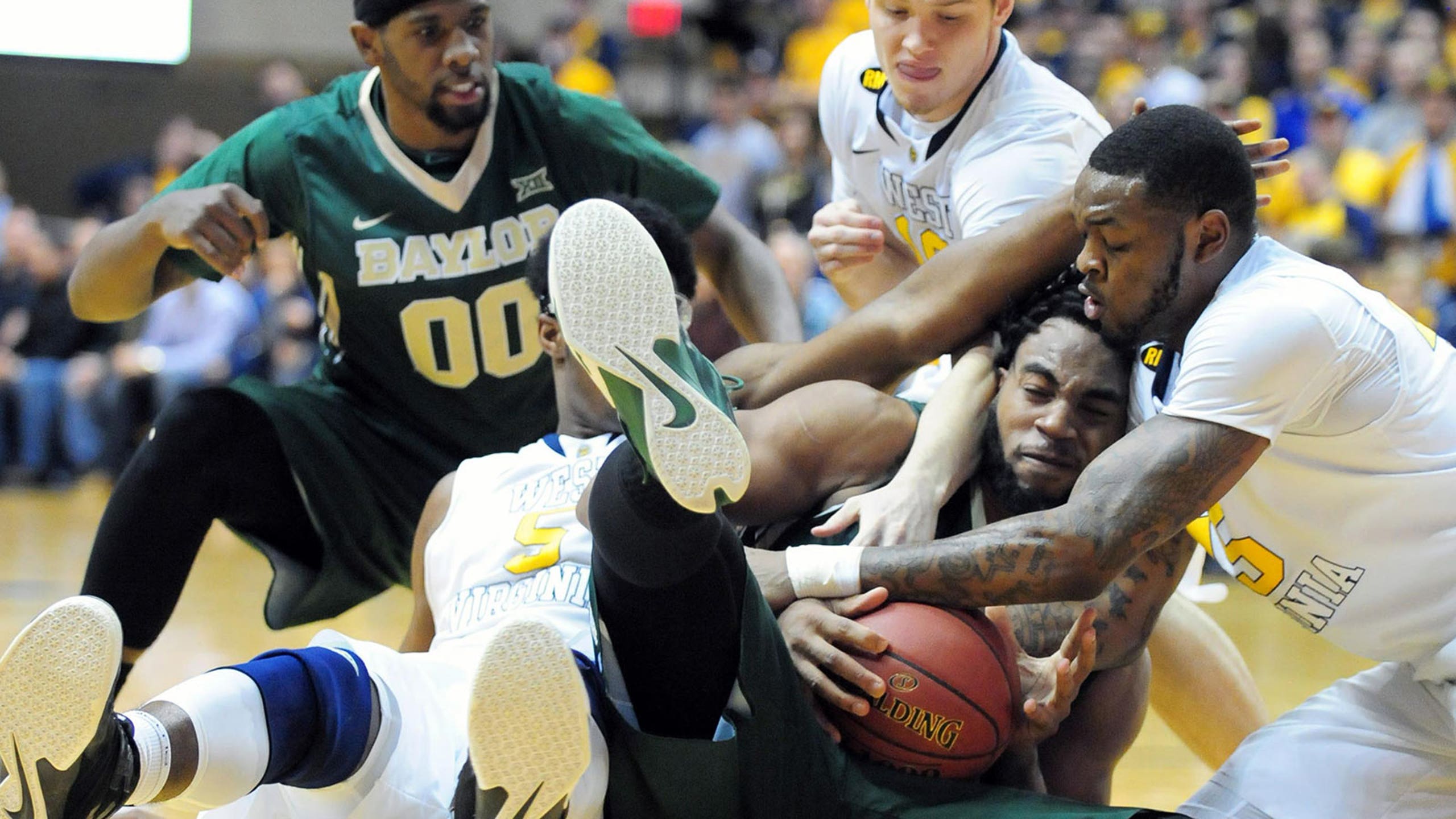 Gathers scores 17 as No. 19 Baylor routs No. 15 West Virginia
BY foxsports • February 7, 2015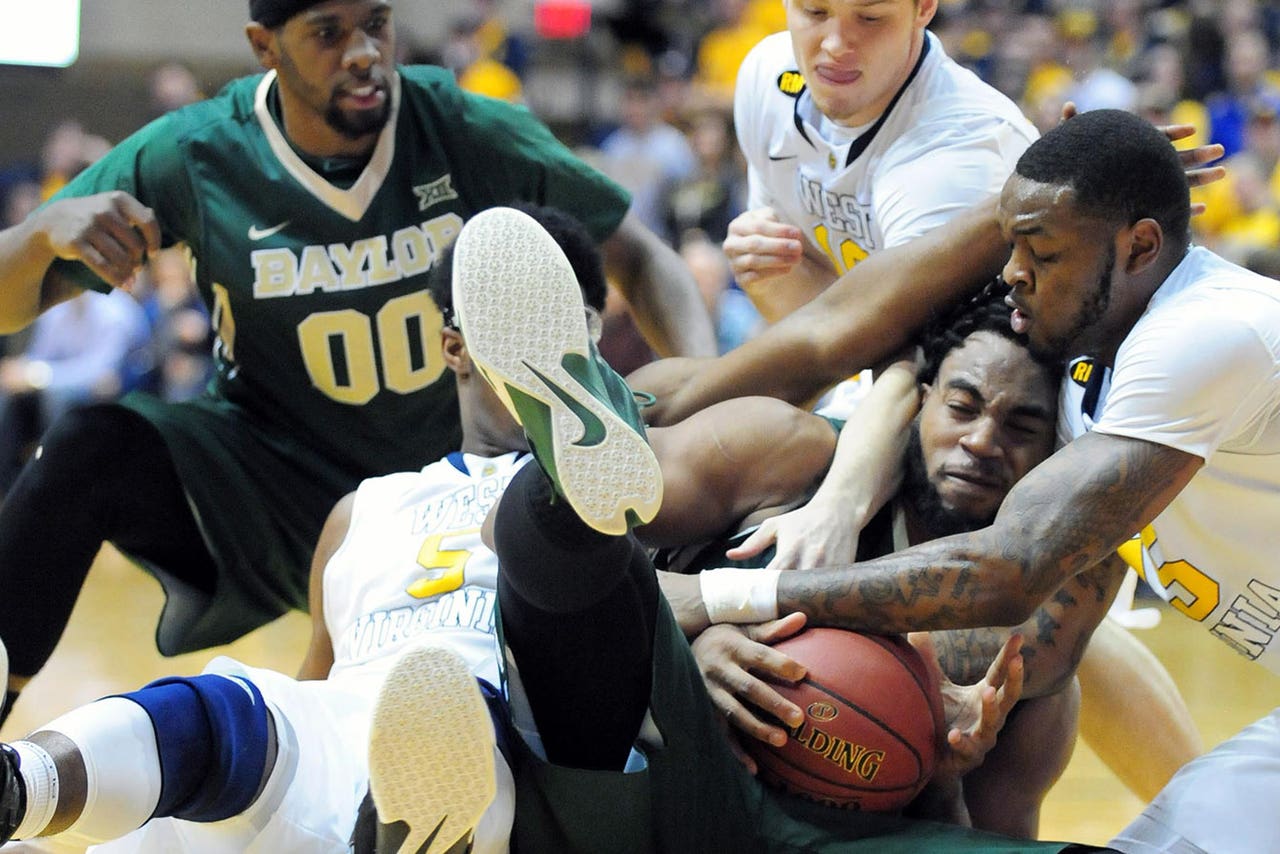 MORGANTOWN, W. Va. — Coach Bob Huggins has hit a new low at West Virginia.
The 15th-ranked Mountaineers struggled to score early, were sloppy with the basketball and let No. 19 Baylor take plenty of open shots, prompting Huggins to call on his team to play more consistently after an 87-69 loss to the Bears on Saturday.
Only a late 9-0 run helped the Mountaineers avoid the worst home loss in Huggins' eight seasons as their coach.
Still, it's been Huggins' worst two-game stretch at his alma mater. West Virginia was coming off a 19-point loss at Oklahoma on Tuesday.
"I don't know what it is," Huggins said. "It's like your kids. You don't want your kids to make the same mistakes you did. That's how all parents are. It worries me, because I don't think our effort is what it was. We're not doing what we're supposed to do."
The Bears (18-5, 6-4 Big 12) went ahead by 22 points midway through the first half and cruised from there, leading by as many as 26 points after halftime.
West Virginia committed 16 turnovers and shot 36 percent from the floor, including making just 6 of 23 3-point attempts (26 percent).
"The game kind of got away from us," Huggins said.
A lot of that had to do with Baylor's Rico Gathers, who had 17 points and 17 rebounds for his 12th double-double of the season in a matchup with West Virginia's Devin Williams.
"Him and Devin are two grown men," Baylor coach Scott Drew said. "I don't know if anything hit on the Richter scale when they collided, but a couple of those collisions were monster collisions."
Gathers, the Big 12's leading rebounder at 12.9 per game, called his performance "all right" and said he's waiting for a conference game where he gets 20 points and 20 rebounds. He had 25 points and 28 rebounds last month against NAIA school Huston-Tillotson.
"This is a real good win for us and we're just trying to build on it," he said.
Against both Baylor and Oklahoma, West Virginia's full-court press that tormented so many other opponents backfired. Baylor broke free for open shots and made 55 percent of its field-goal attempts.
"We really shot the ball well, and if we hadn't, those misses would have led to shots in transition (for West Virginia) and this game would have been completely different," Drew said.
With five players in double figures, the Bears simply had too many ways to score. Baylor already had three players in double figures by halftime, when it led by 14 and matched a season-high with 46 points.
West Virginia couldn't trim the deficit to single digits in the second half, and fans headed to the exits with 5 minutes left in the game.
Baylor's Royce O'Neale and Taurean Prince had 15 points apiece while Al Freeman and Kenny Chery scored 11 each.
Williams, who had missed the previous game with flu-like symptoms, had 20 points and 15 rebounds while Jevon Carter added 13 for West Virginia (18-5, 6-4).
Baylor answered West Virginia's pressure from the start by throwing long passes for uncontested 3-pointers. The Bears made four of them during a 21-0 early run for a 23-3 lead.
TIP-INS
Baylor: The Bears have won on all three trips to Morgantown since West Virginia joined the Big 12 two years ago.
West Virginia: The Mountaineers have lost two straight for the first time this season.
STRUGGLING STATON
West Virginia leading scorer Juwan Staten was held to six points on 2-of-7 shooting. It was only the third time this season the Big 12's fifth-leading scorer and preseason player of the year has been held to single digits.
UP NEXT
Baylor hosts Oklahoma State on Monday.
West Virginia hosts Kansas State on Wednesday.
---